Summer has just started and if you're like me, you enjoy being outside. Now that our pool is completely finished we are enjoying our first complete season of summer fun out in our backyard. We just turned the heater on the pool on for the first time since we just had the gas line upgraded and a bigger gas meter installed. That took a whole year to get finished (from when I first requested it), but now we're ready for lots of summer floating in the pool. We can't wait! On sunny days, we can always be found in the backyard!
I've found some really cute and summer focused things on Amazon to share, so check them out below. I'll share my Amazon page, with specifically where to find all these items. Affiliate links used below.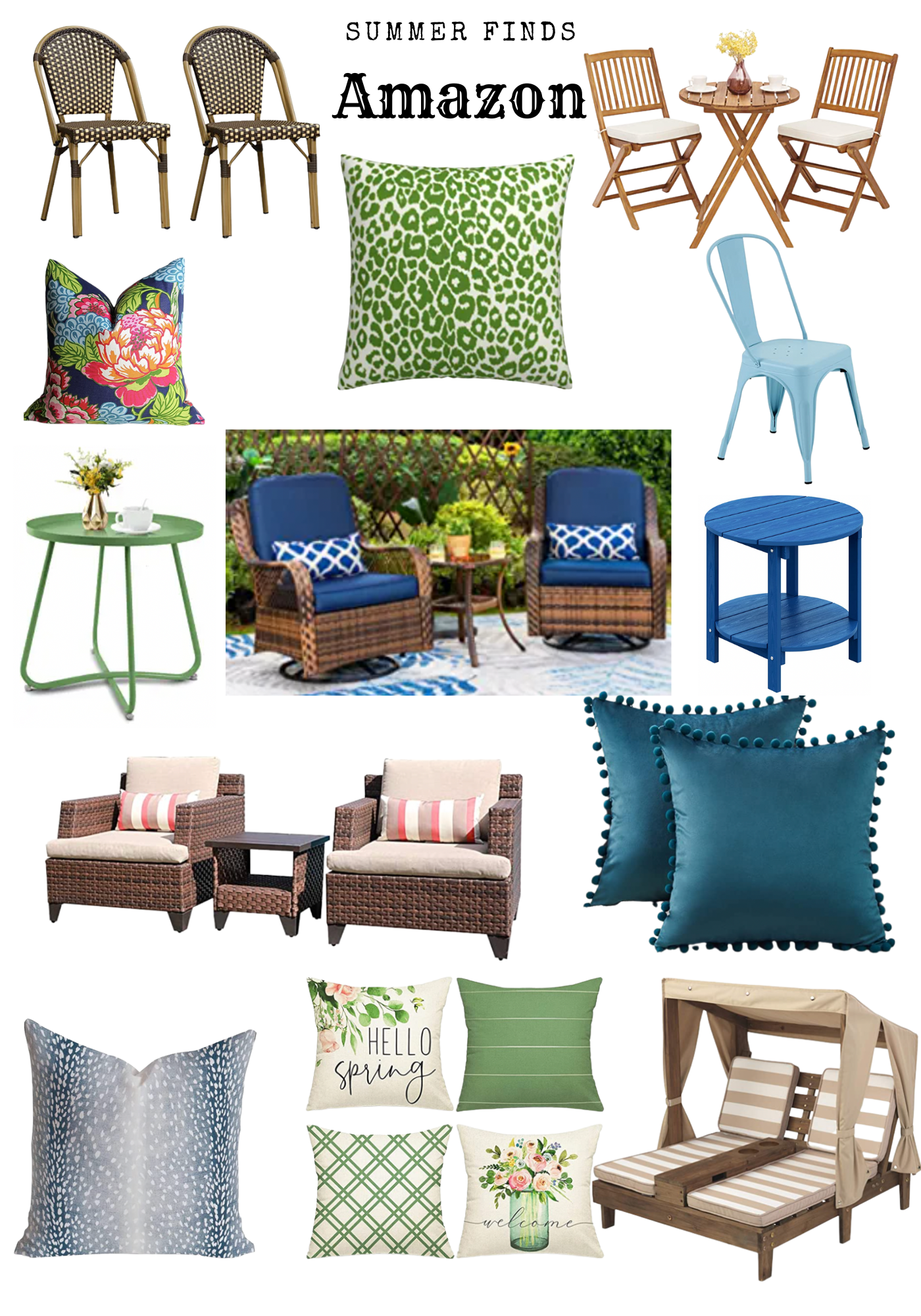 They have some great little side tables and accent pieces as well as outdoor furniture. You can find all these links on these two pages of my shop. Let me know if you need help finding anything.
Here are a few of our favorite things we have for backyard fun this summer:
I bought this deck box to store covers, nets, etc. and it fits nicely behind our wicker sectional sofa. Perfect for keeping things out of sight.
I ordered 2 of these Duck covers for our chairs by the pool and they have held up really well. They even have little hooks at the bottom to attach which keeps them from blowing off. I have a large one for our dining table that covers the whole thing too. Just check sizes to make sure it works for your particular item. We get so many rain showers that covers come in handy.
Mark has this float and loves it!
This watermelon float is a big hit with the kids and I love it too.
These waterproof flameless candles make a great ambience on the porch. I have them hanging in my candleholders and sitting in lanterns. You just have to change the batteries once a year and the remote is so handy for turning on and off.
I've heard some rave reviews on these beach towels. they are lighter weight, but supposed to be very absorbent.
Here's to summer living, let's get the party started!
Don't Miss a Post, join my list!