Back in October, I shared with you that I had been on a weekend trip to Gulf Shores, AL.  What I didn't share was where I stayed and how pretty it all was.  We've been waiting til now, the cold January winter, to share this post and giveaway!  A reader of mine, Glenda, has a condo in Gulf Shores and she offered it to me for a weekend stay and a friend and I went back in October.  It happened to be stormy weather that weekend, so we didn't see the sunshine like most of these pictures show, but it's a gorgeous place in Gulf Shores, called The Beach Club.  That's a link to the main page and Glenda has a page for her condo, the Gulf Shores Beach Getaway.
The Beach Club is an exclusive beachfront property in the Fort Morgan peninsula of Gulf Shores.  It's down a highway and very secluded and out of the way of the main traffic areas, so you are in for a retreat feel. It has everything you would want in a resort, from restaurants, to family and children's activities, to beautiful beaches and sitting by the pool.
The Beach Club was voted in the Top 10 for Family vacation resorts by Family Vacation Critic.
This pretty water tower alerts you that you are at the Beach Club.
It's definitely a relaxing place to visit and stay.  We loved the condo and the feel of the place, if only the weather was better for us. In the summer, I can see this place as bustling and energizing.
The entry drive to The Beach Club is beautiful and you can see the 2 towers in the distance.
The boardwalk out back of the condos take you down to the beach.
Inside Glenda's condo, it is beautifully appointed with coastal furnishings and a homey feel.  It's very spacious and cozy.
Looking from the kitchen to the living room, they have done a great job with updating the space and making it feel welcoming.
Beach condos are fun to stay in and offer so much more than a hotel does.  I always prefer a condo when I'm going to the beach.
The master suite has a nice view of the pool and balcony.
The pool is right outside the spacious balcony.
I can imagine how busy and fun this pool would be in the summer months.
The clubhouse is gorgeous too. There's a restaurant inside, but we didn't get a chance to eat there during our stay.
The back of the property is beautiful and is right on the gorgeous white sand beach.
Looks inviting, doesn't it?
Glenda sent me several beautiful photos during summer season, when the resort is at its peak.
Kids activities and lots of fun things going on.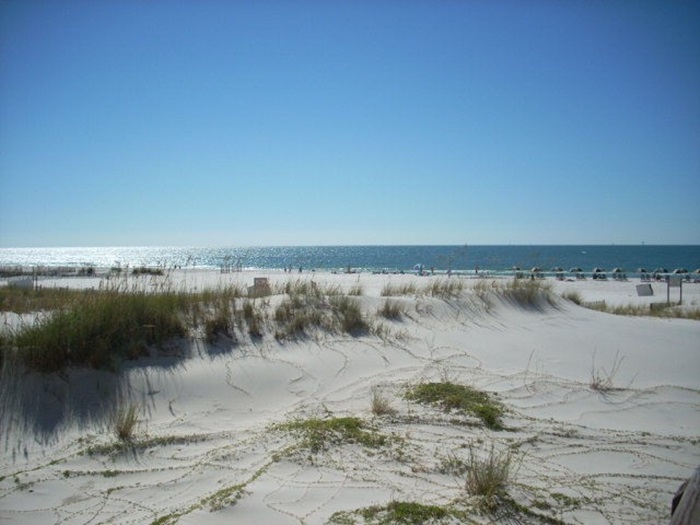 Of course, the beach is the big draw.
I can never get enough of this beautiful white sand beach on the Gulf Coast.
Sunsets are amazing on the beach.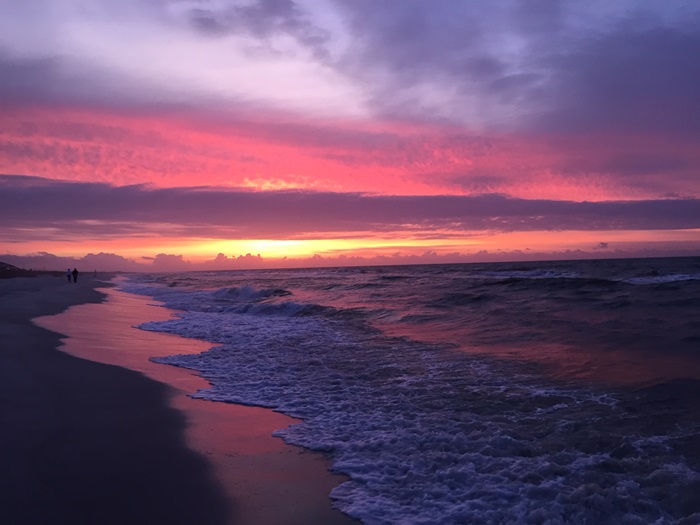 We are doing a giveaway today for one fortunate person to win $200 giveaway off their weekend stay, booked through Glenda.  If a beach vacation is in your future, you may want to check out The Beach Club in Gulf Shores, AL.  It's a beautiful  spot on the map and very family friendly.
Prize 1:  $200 off your weekend stay at The Beach Club 
Prize 2:  $100 Amazon Giftcard
She's also giving away a 2nd prize of $100 Amazon gift card for all who sign up.  All you have to do is leave a comment on this post telling me:
Why do you need a beach getaway??  
That's it, fill out the Rafflecopter with your name and email and leave a comment here!  I'll choose 2 random winners in a week for the prize!  A beach getaway is the best, I can't wait to go back to the Gulf coast. 
a Rafflecopter giveaway

Don't Miss a Post, join my list!