I love getting out and about in Atlanta and seeing new shops to browse.  There's a new one in Vinings I recently heard about called The Front Porch and it is such a cute spot.  In the heart of downtown Vinings, right at the crossroads, The Front Porch is in an old house and Lisa, the owner has decorated it so wonderfully with vintage finds.  If you love vintage and rustic, you'll love The Front Porch and there is a little something for all tastes, as well as gift ideas.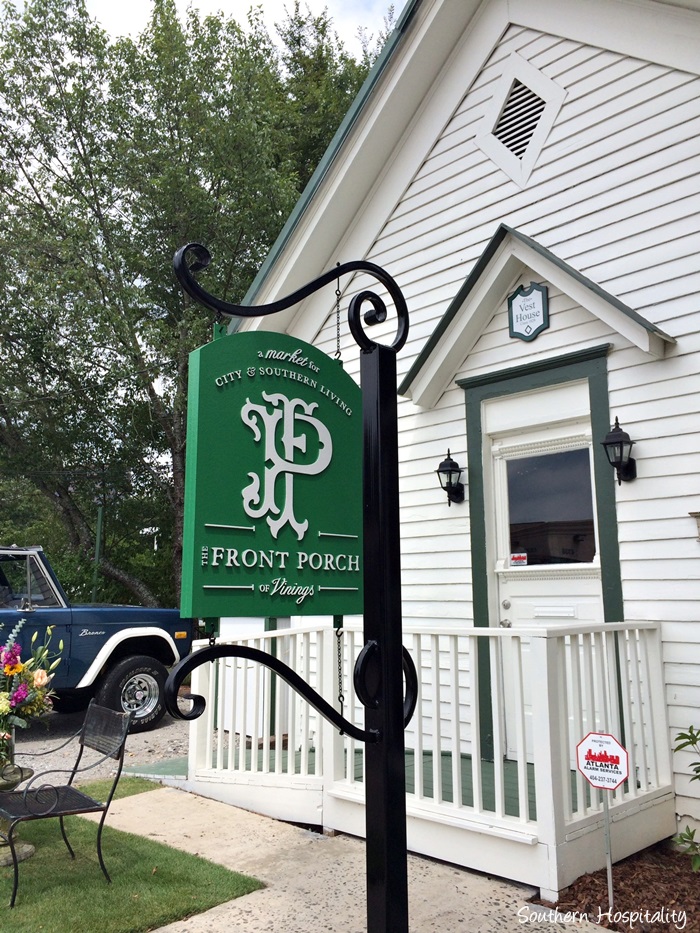 I stopped by on her Grand Opening day to check it out and to meet Lisa. I think you'll love this shop and if you live in Atlanta, definitely get by and check it out.
The front porch just welcomes you in!
And I love that she has landscaped the front yard just like a real house.
Enjoy the tour!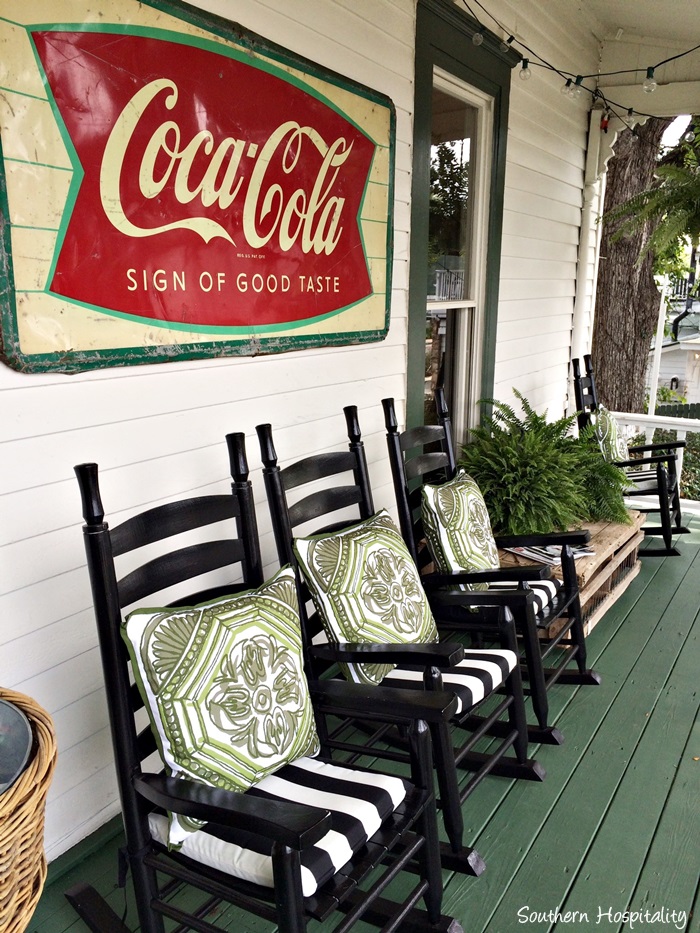 Lisa said she shops at Round Top in Texas and brings a lot of that back to her shop, so you will see very unusual things in here that you might not find everywhere.
She also carries lots of items from local artists and vendors, like jewelry and other handmade items.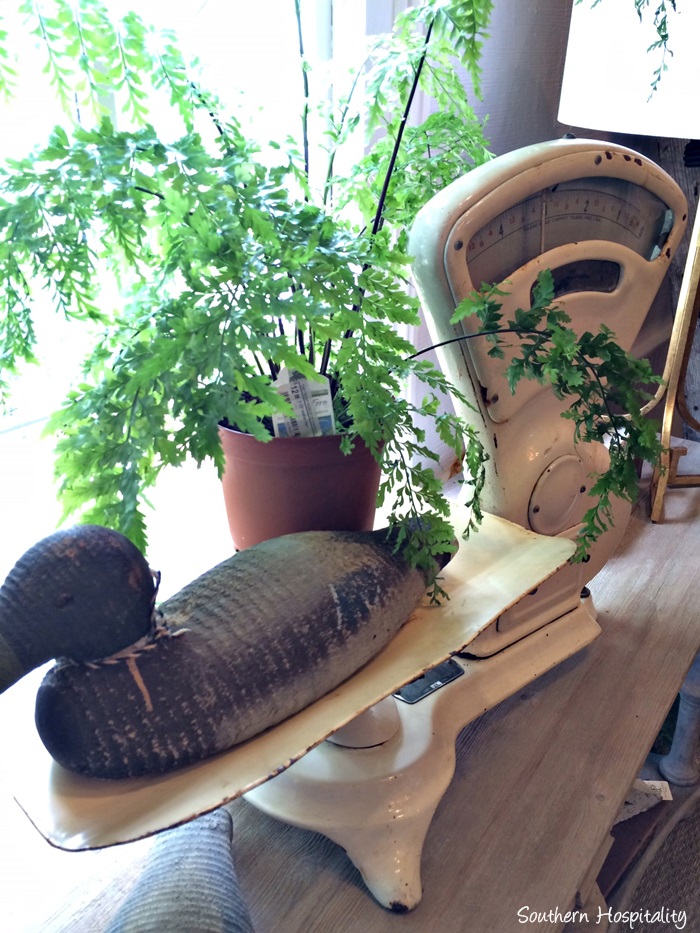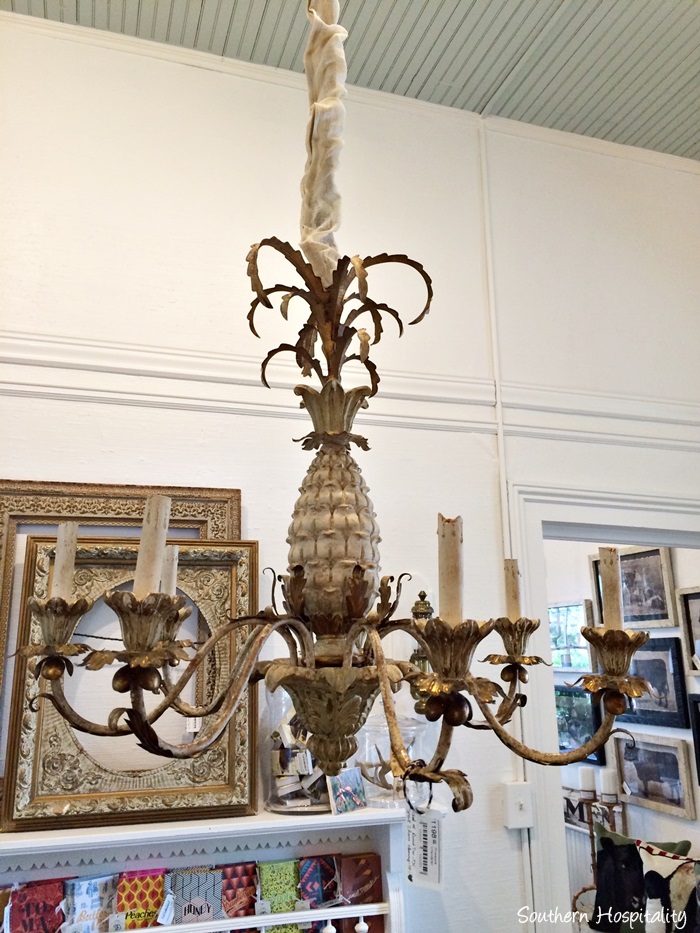 She has several unusual light fixtures, I know this one she said came from Round Top and was covered in dust when she bought it.  I've never shopped at Round Top, but it sure sounds like fun.
Just wanted to share this sweet shop in downtown Vinings, so stop by if you get the chance!
Don't Miss a Post, join my list!