With a collection of mercury glass that I've been adding to over the last couple of years, this console table is pretty much the same as I did last year, with a couple of additions. I love silver all grouped together and silver pieces mixed with mercury glass is just so magical this time of year.
Most of this came from the after Christmas sales from years past and I always add a little bit of fresh greenery to my tables to add to the cheer.
Simple and elegant, again just what I'm enjoying lately.  I only pulled out about 1/2 of my Christmas bins this year and it feels really good not to do as much.  That's just what I'm feeling this year.
These 2 silver pieces were found at yardsales and I love them both.  The candelabra is great this time of year and adding those crackled glass balls on top is just perfect.  The little tray is such a unique shape and I love them stacked together.  Filled with assorted silver ornaments it creates a shimmery vignette.
Mercury glass Christmas trees and a few other ornaments scattered around is an easy way to decorate a table like this.  This sort of arrangement takes no time to put together.
I found that mercury glass seashell last year after Christmas too.
Another little yardsale silver piece, this cute little stand is good for raising up a tinsel tree that I wanted to highlight.
I did find this little tinsel tree this year over at The Classy Flea in Marietta.  It just grabbed me and begged me to bring it home, so I did.  I don't think it's vintage, but sure has the feel.
Mercury glass has such a special appeal and I know many of you love it too.
Piled together, the mercury glass and simple silver ornaments just say Christmas in an understated way.
And I love looking at them.
Thanks for stopping by again to see my Christmas decor this year.  It's always so fun to look forward to each year as we celebrate the birth of our Savior, Jesus Christ.  I'm particularly grateful this year for my personal relationship with Him and what He has done for me.  I couldn't make it without Him, that I do know.  The Deeper Still conference over the weekend with Beth Moore, Kay Arthur, and Priscilla Shirer was so meaningful to me.  An awesome time of praise and worship and just exactly what my soul needed right now!
I know that there are lots of hurting people out there and this time of year just magnifies the pain, loneliness and hopelessness that we can all feel at times, because of  circumstances  in life.  Life is not always easy, but this one thing I know:  Every answer that you need is found in Jesus and there is no problem too big for our God!
Today is my birthday, which I don't  particularly revel in seeing that number go up, but I'm grateful for another one of those too.
Merry Christmas to all my friends out there!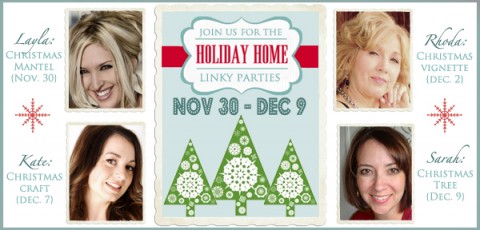 Tomorrow is the continuation of our Holiday Home linky party and Kate is our hostess with the mostess for Christmas Crafts, so stop by and link up if you have a Christmas craft to share.  I do not, but I'm sure there will be some fabulous items shared and lots of inspiration to be had.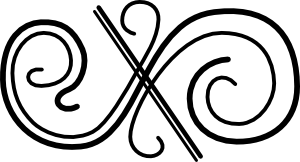 Finally, the winner of the Chocolate Silver jewelry giveaway is fortunate #172, Linh C.  Congrats, Linh, I've emailed you so get back to me.  I never know who the Random number generator will pick.  This goes to show that it can land anywhere.  There were 186 comments, so even if you get in at the end, you still have a chance.

Don't Miss a Post, join my list!