This sounds really strange, but it really is good. Do you ever find yourself watching TV while exercising on the eliptical machine, with Giada cooking a yummy dish?  She sucked me right in.  I was at the gym recently doing just that and had to come home and find the recipe to try for myself.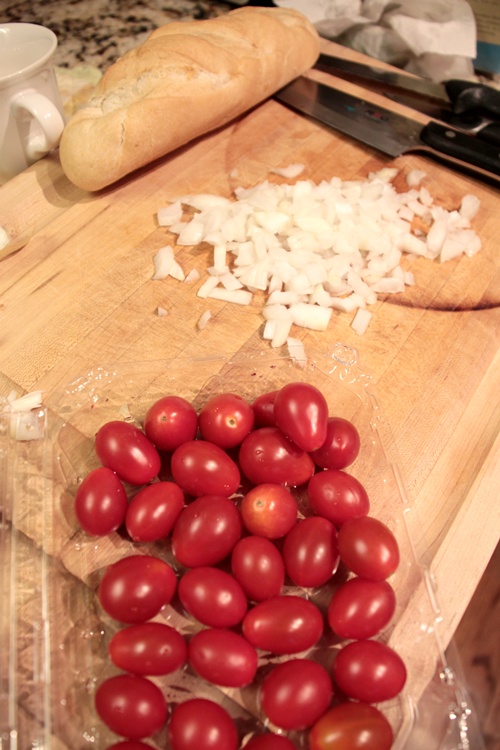 It sounds really strange being called bread pudding, but it would be a great brunch dish if you want something with eggs that is light.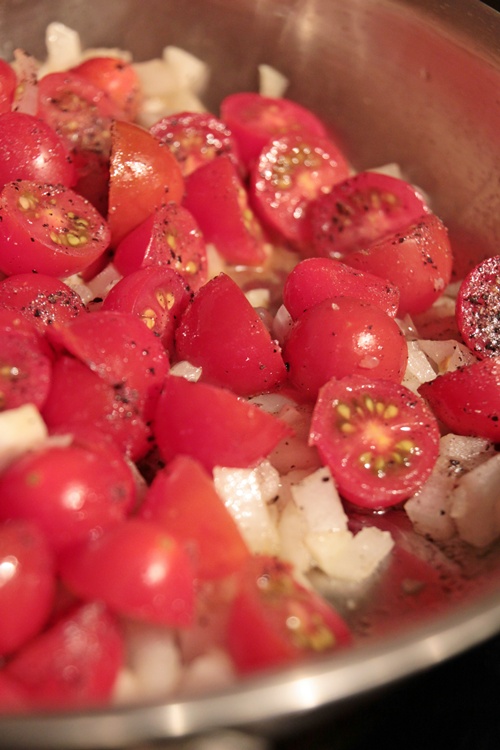 I took a few pics along the way.  All these flavors together was really wonderful.  I adore anything with fresh tomatoes, basil, and cheese.   I made this before my basil got zapped by the cold.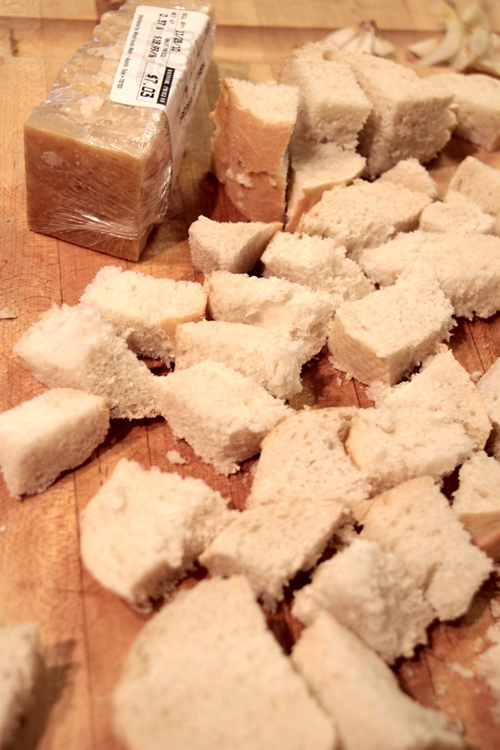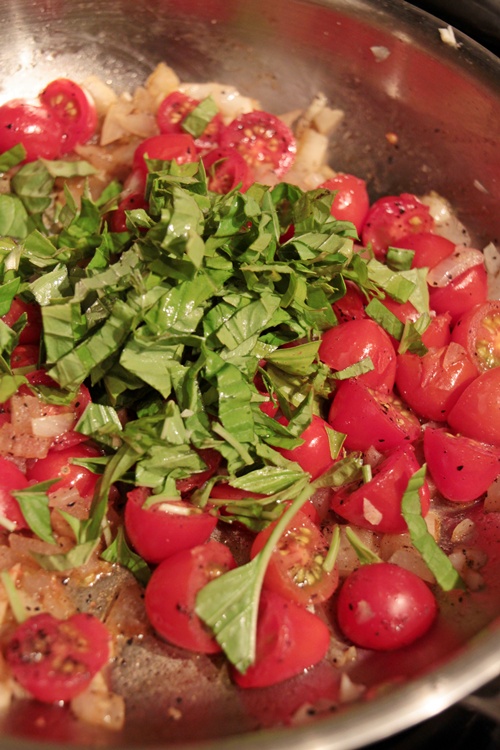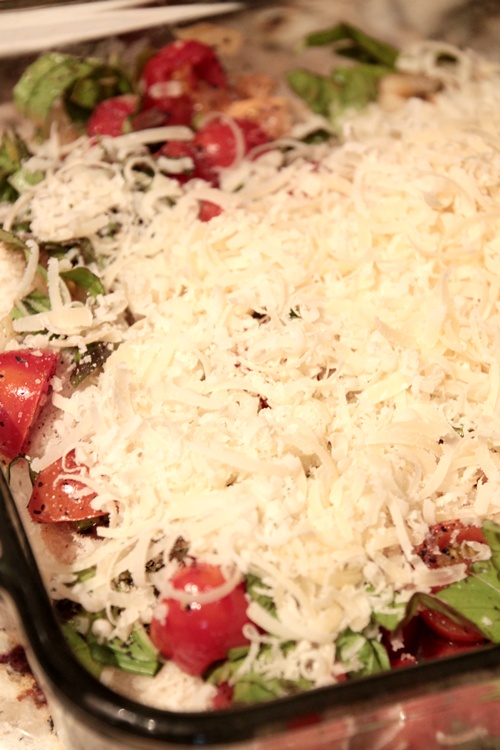 I think this would be a great egg dish to serve for Christmas, a wonderful opposite to something sweet.
Tomato-Basil Bread Pudding
Recipe courtesy Giada De Laurentis
Ingredients
Filling:
Butter, for greasing the baking dish
1/2 (8 oz.) multi-grain loaf, cut into 3/4″ cubes (I should have used multi-grain, but grabbed French)
3 TBL olive oil
1 large or 2 small shallots, thinly sliced (I just used sweet onions I had)
2 cloves garlic, minced
12 oz. cherry or grape tomatoes, halved
Kosher salt & ground pepper
1 packed cup chopped fresh basil leaves
1 1/2 cups (6 oz). shredded Parmesan
Custard:
6 large eggs, at room temp
1 cup whole milk
1 TSP kosher salt
1/2 TSP freshly ground black pepper
Directions:
Filling: Preheat oven to 375*.  Butter a 9×13″ baking dish.  Add the bread cubes and set aside.
In a large skillet, heat the oil over medium-high heat.  Add the shallots and garlic.  Cook, stirring constantly until fragrant, about 1 minute.  Add the tomatoes and season with salt and pepper, to taste.  Cook until slightly soft, about 2 min.  Remove the pan from heat and stir in basil.  Pour the tomato mixture and Parmesan cheese over the bread cubes and combine well.
Custard: In a large bowl, beat the eggs, milk, salt, and pepper together until smooth.  Pour the custard over the bread mixture and gently toss to coat.  Bake until slightly puffed and golden, about 25 to 30 minutes.  Remove the pudding from the oven and let cool for 5 minutes.
Enjoy!
I'm linking to Jen's Tasty Tuesday.
Don't Miss a Post, join my list!