Since I took so many pics of the Traditional  Home showhouse in High Point, this is going to be my Feature Friday this week, so enjoy the rest of the tour!
Hope you are enjoying it all as much as we did.  So much eye candy and design inspiration all in one spot!  And even though I don't decorate my home like this massive one, it's fun to see the colors and high-end design featured in this magnificent home.
This living room space was designed by Miles Redd. Always love looking at his designs.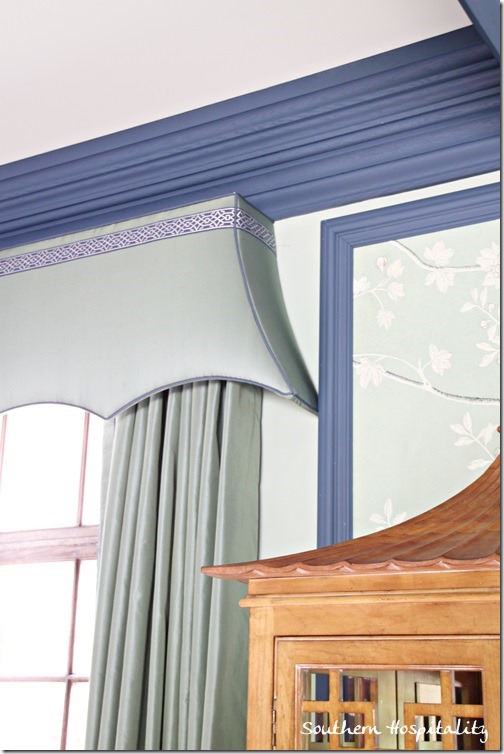 Sunroom, such a pretty space.
Loved the koi on the wall leaping into the fountain.  So unique!
The lattice was real strips on the wall.
Outdoor patio area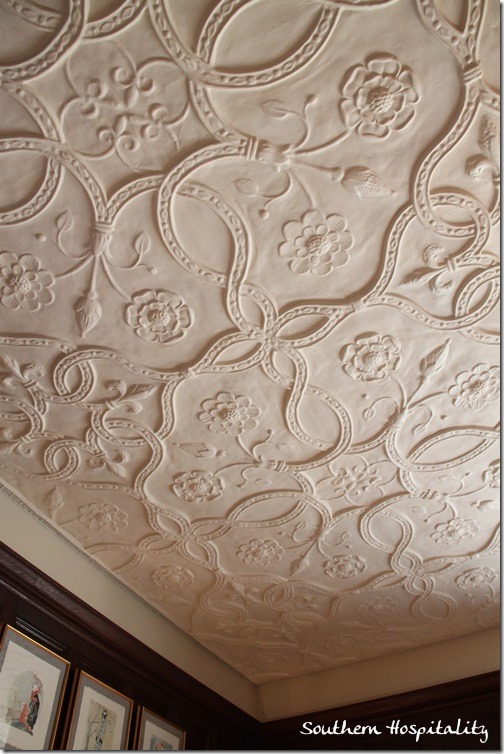 One of the plaster ceilings
The kitchen was left in its original state, but is still very charming.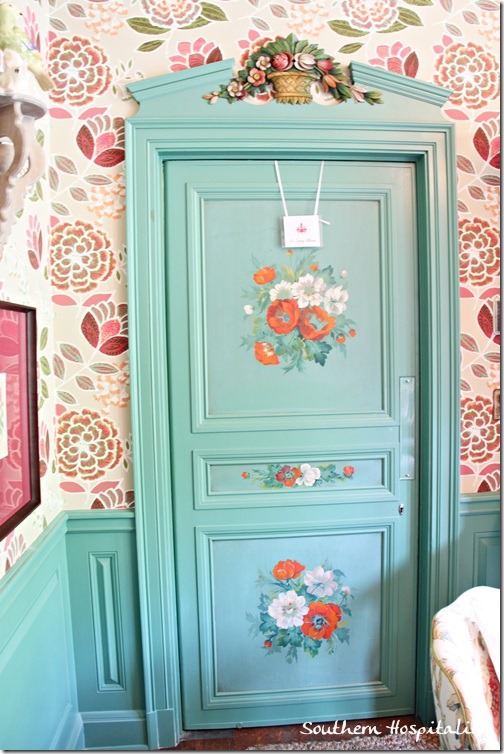 That's the tour!  As you can see, this house is magnificent and stately.  It was so fun to walk through and see all the beautiful eye candy that the designers put together.  Quite a feat, for sure!
Don't Miss a Post, join my list!