1956 was a very good year. At least it was for me. This mid-century modern girl was born this day in 1956 which means that today is a milestone birthday for me and I turn 60. Sixty!
It just seems so unreal to me that I am 60 years old, but I thought I'd share my thoughts for those of you in the same boat, or older or younger but with similar feelings of what happened???? There are a lot of Baby Boomers in the world and we are a huge force, so I know I'm definitely not alone in these feelings of disbelief. We thought we would be young forever.
I remember when I was in my 30's and thought ahead to when my sister and I would be older.  She's 2 years older than me and I used to think about when we were in our 50's and then into our 60's, how would things be different and the same. I knew it would happen eventually, but it seemed to happen way too fast. I'm sure you all can relate to that too if you are close to my age or older.  Every decade seems to fly by that much faster as I've gotten older and it just seems impossible that I'm in the last quarter of life.  We are still so blessed to  have our parents at this age. So many of my friends have already lost one or both of their parents, with assisted living part of the picture for many of them. Getting older has all those difficulties as well as experiencing our own aging process.
My 50's flew by.  I started this blog 2 months after I turned 50 and now here I am 10 years later.  It's amazing that I'm still here, writing this blog but I still love it.  So many of you have been here with me all that time too and I'm so so grateful for that.  Y'all are amazing!  You've hung in there with me through all my trials and tribulations.  If you are new to my blog, you may not know my story and my blog story Part 5 shares a recap of that dismal time in my life and all that happened during that time.
In my personal life, I've gone through a painful and devastating divorce during those 10 years, reinventing myself in my mid-50's and building this blog as my platform and business.  This blog is my baby.  It feels as if God handed me this gift on a silver platter.  I haven't talked much about that terribly difficult time in the last 5 years, just because I wanted to move on from that pain and heartache.  Going public with a trial such as divorce is hard and humbling to put out there for the world to read, but the financial devastation was the worst.  It was the darkest and scariest time in my life that I hope to never go through again.  My ex husband is back in jail, as far as I know today.  I have not spoken to or had contact with him since our divorce and that's been a good thing for me. I try not to dwell on the past, what's done is done and I can't change anything that happened now. Even though it was hard to move past such a devastating loss of everything financially, I had hope that things would eventually be better.  And they definitely are so much better, a complete turn around really, in a shorter time than I ever thought possible!  I'm in such a great place in life now.  I have forgiven and moved on in my life and I think that's an important part of my healing and happiness.  I've learned some valuable lessons that I have taken with me into my future. I'm definitely older and wiser, yes with a few more scars, but in a very contented place.  Some lessons have to be learned the hard way, but learn them I did.
I hoped and dreamed it was possible and certainly didn't know for sure that it would happen, but I have found love again.  We just celebrated one year of meeting and dating, my sweetheart and I and I could not be happier.  It's the healthiest relationship I've ever been a part of.  We are looking towards the future and life together and it's such a wonderful thing! Love makes life so much better and that's another huge blessing in my life!
Having this blog has given me so much more confidence at this time in my life, given me something to cling to and be passionate about during these last 10 years.  I've changed and grown as a woman too and learned more about myself,  who I am deep inside, and what is important to me in life.  It's helped me focus in on what I want the last part of my life to look like.  Family and loved ones are more meaningful to me than ever.  Chasing dreams is not that important anymore, although I still enjoy new and exciting things that come my way, but the people that mean the most to me are at the forefront.  I love my life and all that it envelops.
Here are a few things I am observing about turning 60 and what that means to me.  Maybe you can all relate too.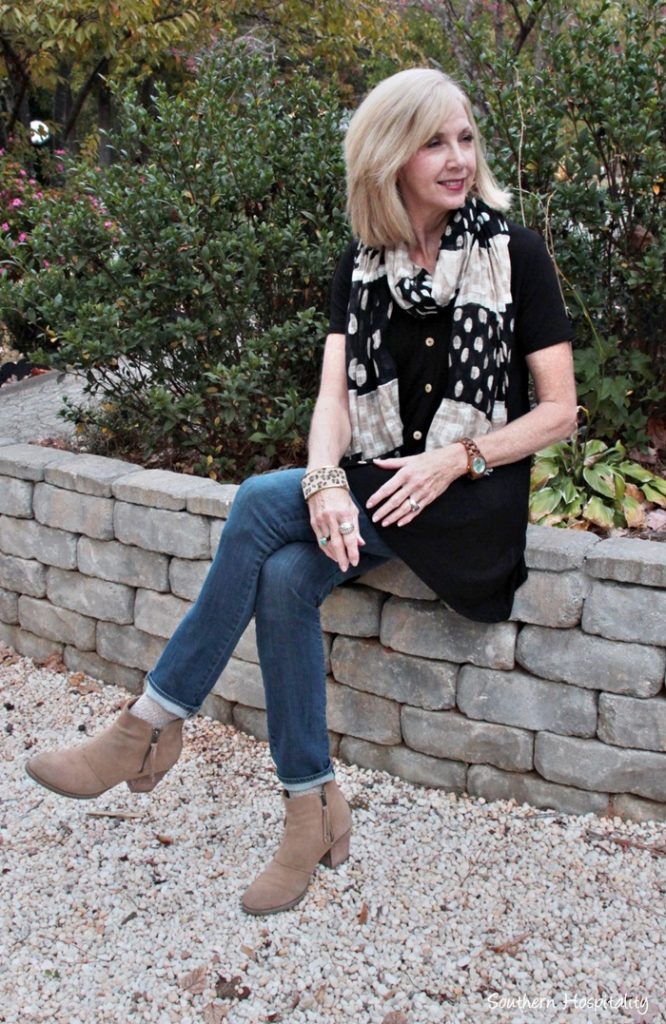 It's Not As Bad as I Imagined
It's really not as bad as I thought it would be.  Those birthdays ending in 0 are always a milestone, no matter what the number in front might be.  We can embrace aging and be happy and grateful for the gift of life or we can be sad and grumpy.  I choose to be grateful and happy.  My life is so good now at this point in my life and I'm a thankful person that God has blessed me so much.  He has blessed this blog tenfold and I am fully recovered from the painful financial devastation that I faced 5 years ago.  That's a miracle in itself! If you've read my entire blog story, then you have seen the journey I've been on and how it all worked out.  To lose everything I had worked for except my furniture was such a hard loss, but now I have more than I could possibly ask for. There's been such a happy ending to my story.  So, how can I be sad about turning 60?  It's part of life and I will take another year gladly.  Another year to live my life to the fullest.  I pray for many more years to come, Lord willing!
One perk of senior life is that Senior discount!  Oh yeah!  I'll take that every chance I get, at the movies or grocery store or anywhere that offers it.  Some at 55 and some at 60, but a perk is a perk.  Ha! And look what else I get to look forward to at 65….Medicare!
It Happens Faster Than You Think
It got here way faster than I could have imagined. When we are young, in our 20's and 30's, it feels like life is going to be a long, long road.  We just can't imagine getting to 50 or 60 years of age, but for those of you who are younguns, it happens way faster than you will believe.  You will wake up one day and look at yourself in the mirror and say, how did my face change so much? You will pull out pictures of yourself and lament the fact that your face is not tight and fresh-faced like it once was.  Gravity will fail you.  Time and age will rob us of those things we took for granted in our youth, but it's not the end of the world.  I will continually strive to look my best at whatever age I am, wrinkles and sagging and all.  So, you will continue to see and hear me talking about that on the blog.  Why not try to look our best?  It's not that hard to stay current and fashionable and it sure makes me feel better about getting older.
Keep on Looking Your Best
I do feel pretty good about the way I look at this time of my life.  We all have to deal with aging and changing looks in some form.  Some deal with weight gain.  We all deal with gravity there's no getting away from that fact and I'm not happy with that part either.  Skin is sagging all over the place and it's not enjoyable to see.  That's going to happen and there is nothing we can do about it. At this point, I have no plans to ever do plastic surgery.
It's funny, a couple of years ago, I got a private Facebook message from a lady who said she had followed my blog off and on for years and was sad at what I had done to my face/eyes.  I was like, WHAT in the world?  I haven't done anything to my face or eyes. I could use a little nip of the eyelids, but I've never done anything. The way she wrote it, it was obvious that she thought I had done some sort of plastic surgery.  I've never done anything like that!  I was a little offended that a perfect stranger felt the need to write me to tell me that when it wasn't even true, but that's what happens when you put yourself out there in a blog.  The more I talked back and forth to her the worse it got.  I finally gave up and thought, I don't need to explain myself to you.  I don't even know you. If I did decide to do it, I more than likely would admit it and probably blog about it (ha!), but I have not.  At this point, I choose to age as gracefully as I can, without surgery or botox.  No offense to anyone who chooses that route, but I'll take what the good Lord gives me and be grateful every day for life and health.

Health Issues Will Happen
This year brought on high blood pressure medication for me.  There's no real reason for me to have it, since I follow a pretty healthy lifestyle and am not overweight. It seems to be genetic.  My mom has it and my sister just started having problems with it too.  I'm on a low dose high blood pressure medication and may have to stay on it for the rest of my life. I'm not used to going to doctors often and sure not used to medications!  This is my first time on anything like that, but it may not be the last.  I would love to live a healthy lifestyle and avoid doctors as much as possible, but if I need them, I'm very glad they are there.  I will keep going with my exercise routine and keep moving my body as much as possible.  I know that's very important to aging gracefully and if we sit around and don't get up and move, it will catch up with us in older age. I want to be like my parents and still doing pretty well at almost 90!
Aches and pains are part of life for me now.  My parents have said that they didn't get achy until much later in life, but my sister and I are always talking about the fact that we both have aches and pains.  I have back issues that started 20 years ago, after I turned 40 and then later on hip issues that went along with it.  So, there's that.  Not fun stuff, but we have to go on and make the best of aches and pains.  I do go to a chiropractor once a month and he's helped me a lot.  I'm on several natural supplements that are helping my joints and bones (Tumeric, calcium, Vit. D). I just don't want to be one of those old ladies who constantly talks about her medical issues.  That won't be me!  I'm sure in 10 more years, there will be more things to come, but I'll deal with them.
By the way, whoever started the rumor that 60 is the new 40, they are wrong.  Nahhhh, it's definitely not the new 40.  My body reminds me of that all the time.  40 was a piece of cake!  My generation definitely looks younger than our parents did at this same age, but it's still 60.  No getting around that. Every decade will bring more changes, that is for sure. I'm sure when I turn 70, I'll be shocked as well at how fast it gets here.
Don't Ever Stop Growing and Learning
I do want to continue learning and growing as a person.  The Haven Conference comes to mind.  What a great experience that has been and such a blessing too!  Starting that conference with those dear gals was the best thing ever.  That's another huge blessing that God placed in my lap and allowed me to do 5 years ago.
Having a blog and being online definitely keeps me on my toes.  Writing this blog for 10 years has been so rewarding and fun, but also comes with challenges.  I'm continually having to learn new things and that's not always easy for me.  I don't grasp all the new techy things out there as easily as I once did.  I sometimes feel out of touch or left behind in the blog world, because it's so fast paced and moving at lightening speed.  There is so much talent out there that it sometimes makes me wonder why I'm even still doing this.  But, I remind myself that there are readers like you out there who enjoy what I do, even if I am not churning out home renovation projects or DIY projects weekly or styling a room to perfection all the time. With all the perfection that is portrayed on blogs and social media, it can start to make me feel like I can't keep up.  I get worn out thinking about all there is to do to stay ahead in this online world.  It flat wears me out sometimes!  But, I will keep going and sharing and doing what I can to stay current and relevant. I know that I just have to blog my way and not like everyone else, so that is what I do.  As down home and simple as it is, that's me.  It makes me happy to know that you are all out there reading after all these years and we relate to each other.
You are my people!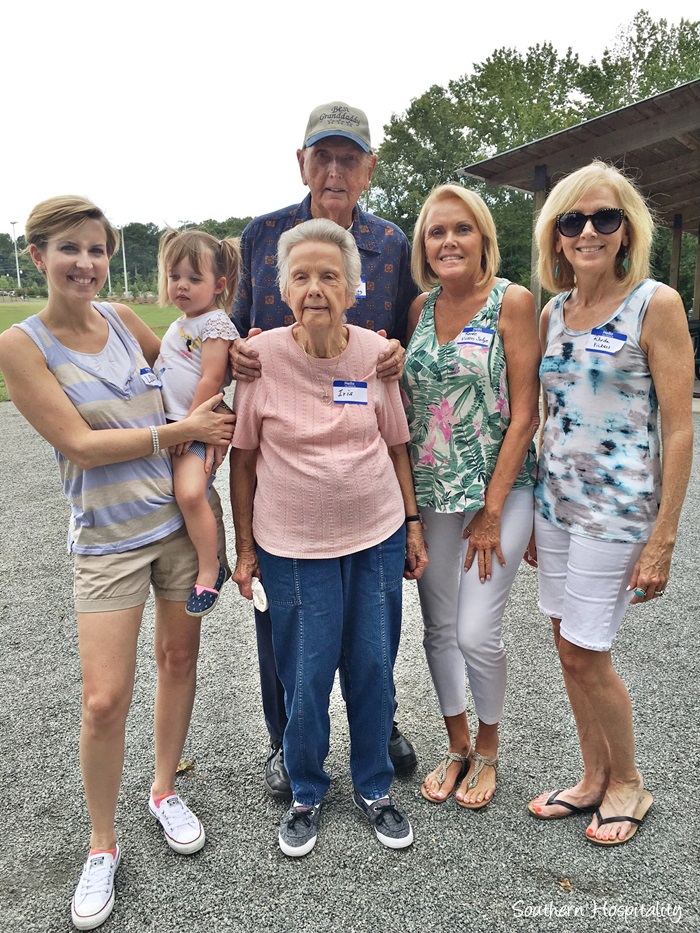 Family Faith and Friends Are My Happy Place
As I grow older, my family becomes even more dear to me than ever.  They are the ones who stand by my side and love me no matter what.  We gather together as often as we can to enjoy each other.  We don't know how much longer our parents will be here, so we cherish every birthday and holiday with them.  They have been the glue that holds our family together and we love them dearly.  Having those 2 baby girls in the family has livened us up so much and we are so enjoying this time of life and watching them grow.  I cherish my long time friends too.  They are special and dear to my heart and have supported me over the years.
I love blogging and this online place I get to hang out, but my real life is the most important thing to me.  I want to be present with my family, friends and loved ones.  I can't wait to see what 2017 brings!  I'm so happy and content and turning 60 will only make me more grateful for this thing called life that we have all been blessed with.  God made a beautiful world for us to enjoy and I want to continue to do that, traveling and seeing as much as I can before I get older and can't travel anymore.  There is still so much I want to see and do and I'm ready for the next chapter!
The 60's decade is when most people think about retiring.  I'll keep blogging as long as it makes sense for me, but I just got my statement in from the Social Security office giving me an idea of what my retirement might look like.  I've been able to save a good chunk of money towards that, all because of the success of this blog and I'm SO grateful for that.  I haven't had to worry about money one single day since all of that mess happened over 5 years ago, that's how much God has blessed my blog and efforts.
I thank the Lord for blessing me SO much these last few years and really rescuing me from a devastating situation. Some days I can't believe all the changes that have happened in the last 5 years, but I'm grateful every day for the blessings He has bestowed upon me.
Thank YOU ALL for being here all these years and for your love, encouragement and support.  I get periodic emails from many of you that mean the world to me.  People don't comment as much on blogs as they used to, because we are all so busy and there is so much distraction out there in blog world, but I know you are out there and that makes me so happy, so thank you again for taking the time to come by my little spot on the internet!  You are the BEST readers in the world!  If you are a new reader, welcome and thank you!
So, as I celebrate my 60th today with y'all, here's to the next decade! I'm ready for it, I think!
Don't Miss a Post, join my list!