Hair is a woman's crowning glory. A woman and her hair is a very timely subject and we women of a certain age may have more hair issues than ever, am I right? For me, my hair began to get thinner about 5 or 6 years ago. So many things happen to us after menopause. My hair stylist has pointed it out on more than one occasion and I've noticed myself that around the temples and sides of my hair, it's not nearly as thick as it used to be. Thankfully, I started off in life with a very thick and full  head of hair, so it's not too awful that I've lost some and it does seem to be slowing down on the thinning.
Another issue with aging hair is that it seems to be drier and harder to manage, more unruly. As hair gets more gray, it loses moisture and can be frizzier and definitely more dry in texture. I also color my hair, so that can cause some dryness as well. Anything I can do to improve my hair, I'm willing to do, so I'm trying out a new hair dryer that promises to help with the frizzy part that I'm sharing with you today.
This post is sponsored by Zuvi Halo, but all opinions are my own. 
What's different about the Zuvi Halo Hair Dryer?
The difference in this hair dryer is that it uses patented LightCare™ technology to dry the surface of your hair with cool air and heat from light rather than heat air to bake your hair, which then protects the hair moisture within the hair shaft. At a lower temperature of 111℉/44℃ , Zuvi Halo is gentle on the scalp and hair, while still drying hair quickly and effectively without compromising the health of your hair.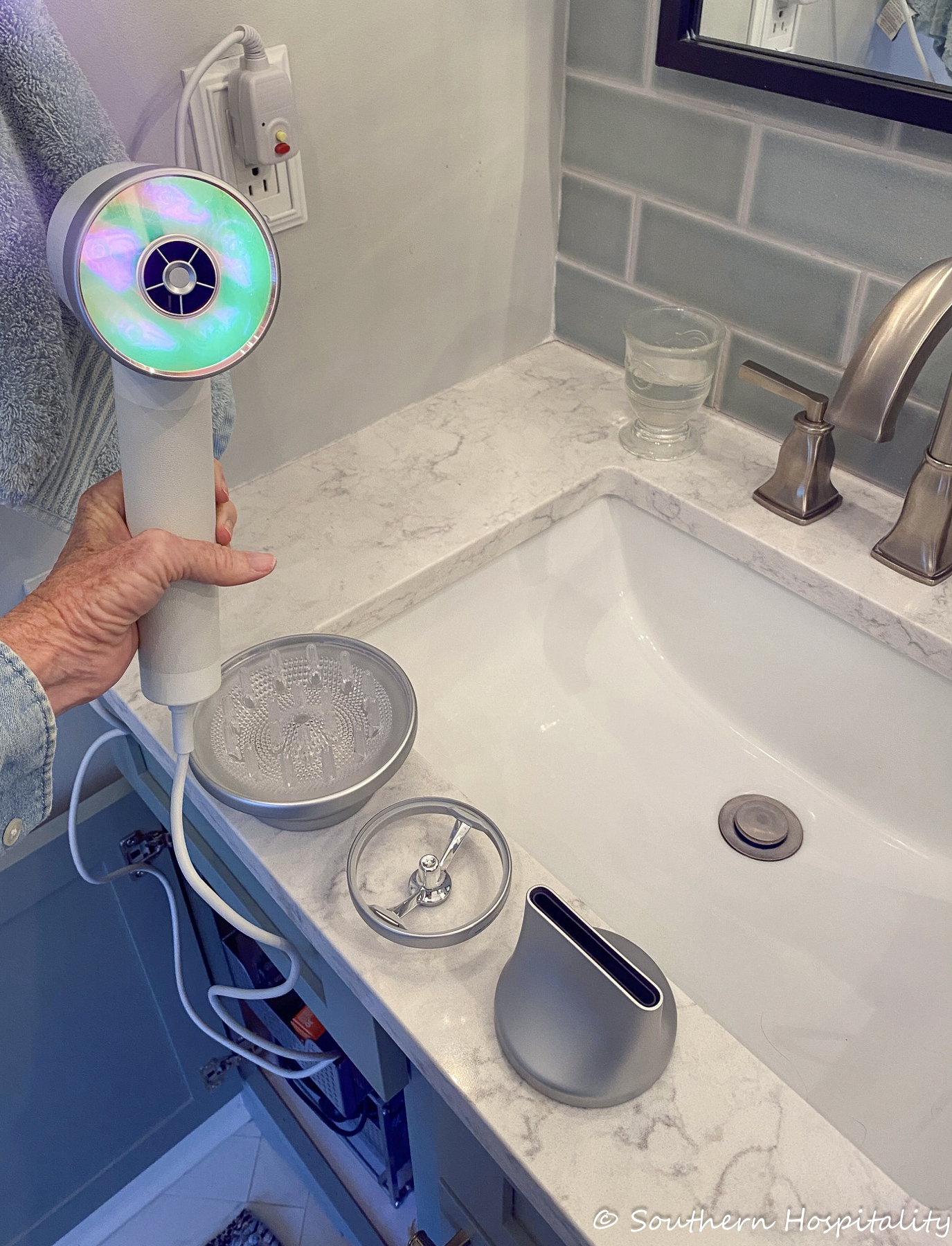 I was eager to try out this fancy hair dryer that is so different from what I've used before. Healthy hair is beautiful hair. We all want the hair of our youth, or as close as we can get. See the green light when the Zuvi is turned on? That's the LightCare™ technology, which I'll share more on below.
The Zuvi Halo has options on attachments, including 3 nozzles, with diffuser or without diffuser. I'll definitely be using the diffuser when I style my hair curly. My curly hair takes much more effort to keep it looking nice than it does to flat iron my hair, so I usually use the flat iron to keep my style looking good for several days. Curly hair can take much more effort for me.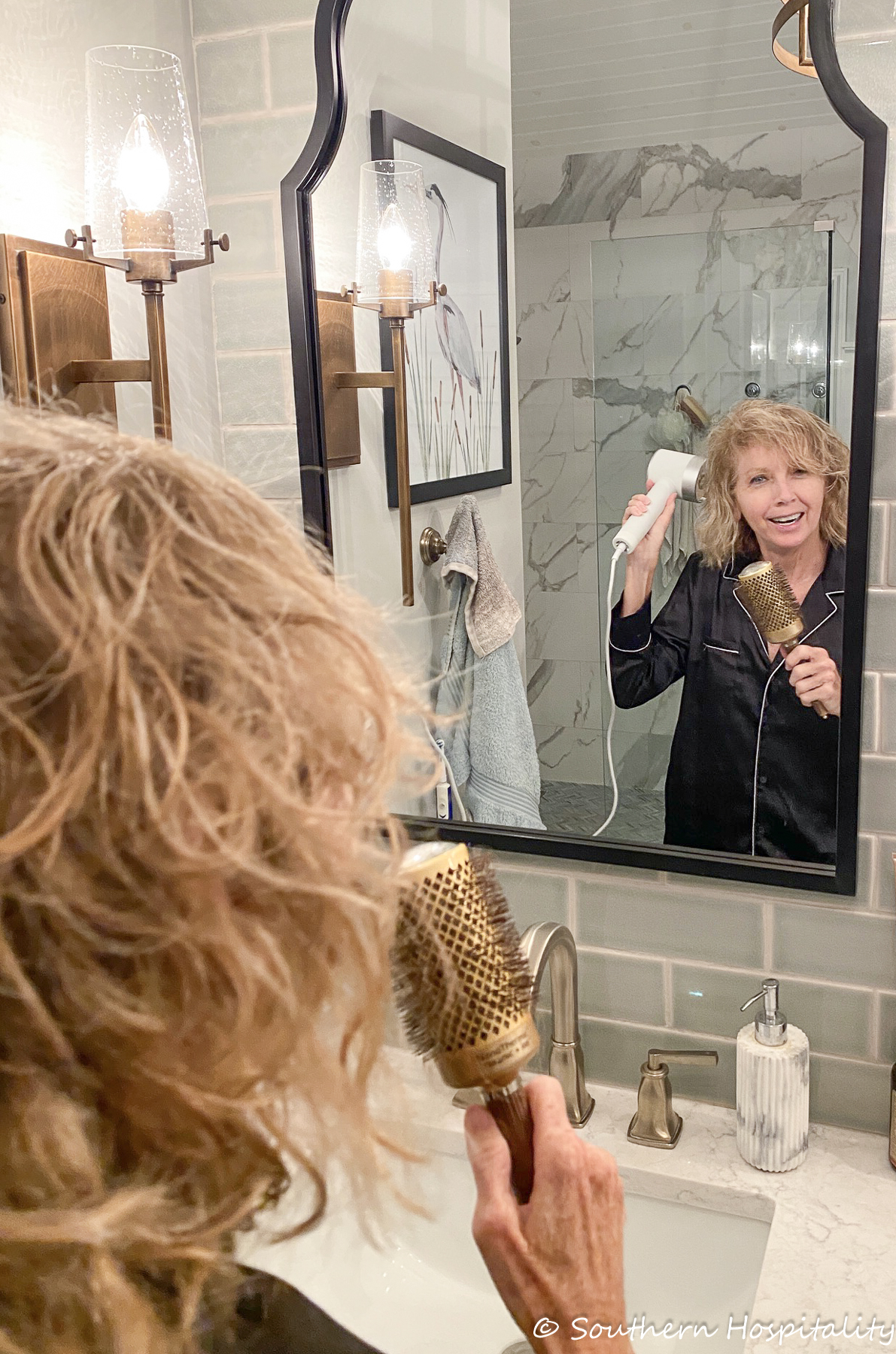 What is LightCare™ Technology
Halo uses safe infrared light and high-speed air to dry your hair mimicking the natural process of sun and wind evaporating rain drops. With 5 settings of Care, Fast, Soft, Style, and Cool (a burst of cool air to set your hair after styling, press and hold Mode button to activate) you can try them all out to find the one that suits your hair best. The hair dryer is easy to grip and when you turn it on, you can see light coming out of the round disc.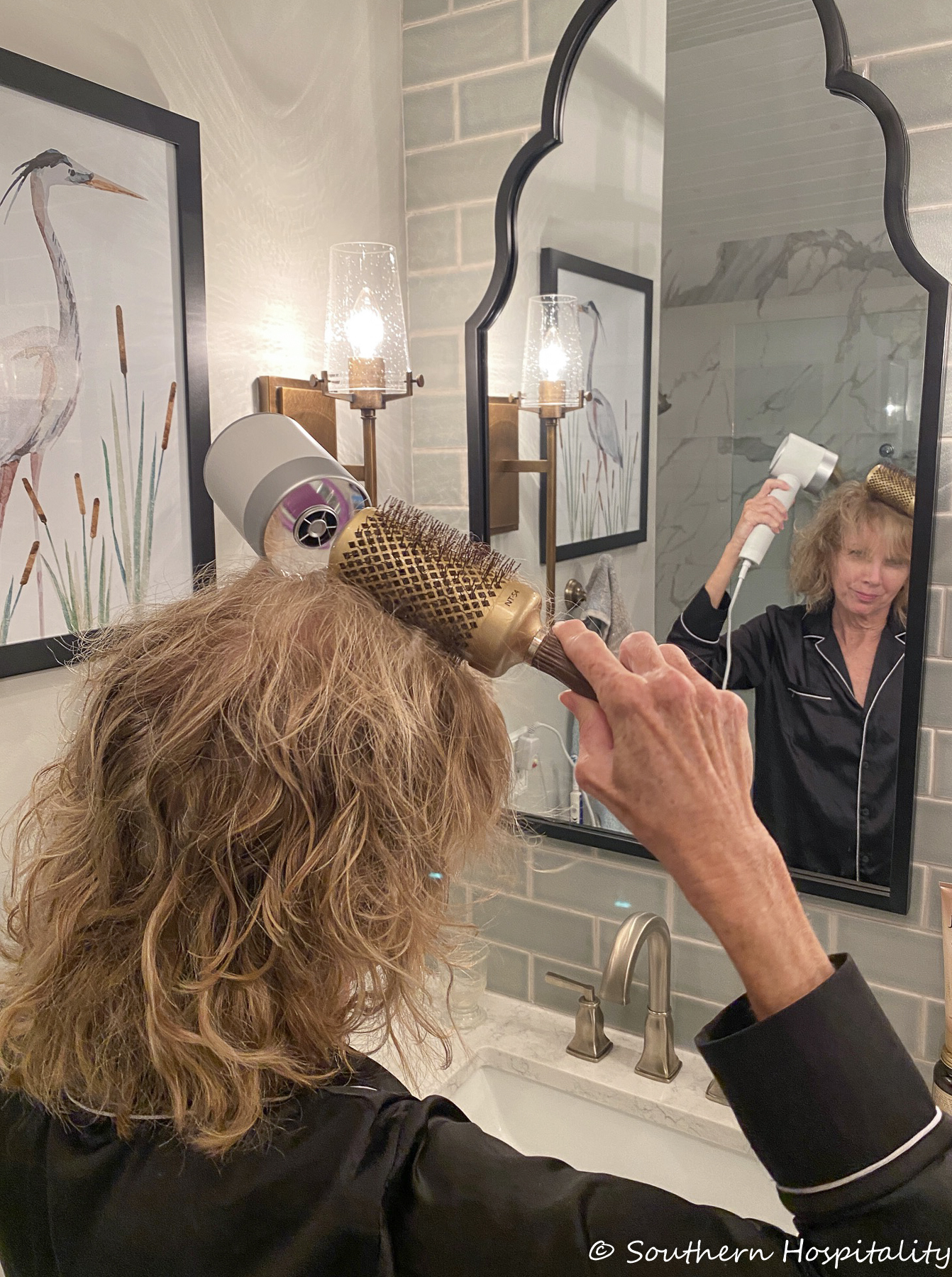 I use a round brush to help style my hair, which also pulls out some of the wave, so that I can then style my hair with a flat iron. I don't always like using a flat iron, so I sometimes go curly and work with my natural curl. The Zuvi Halo I can see helps with frizz and I think my hair is going to be less frizzy when I dry it than it was with my old hair dryer.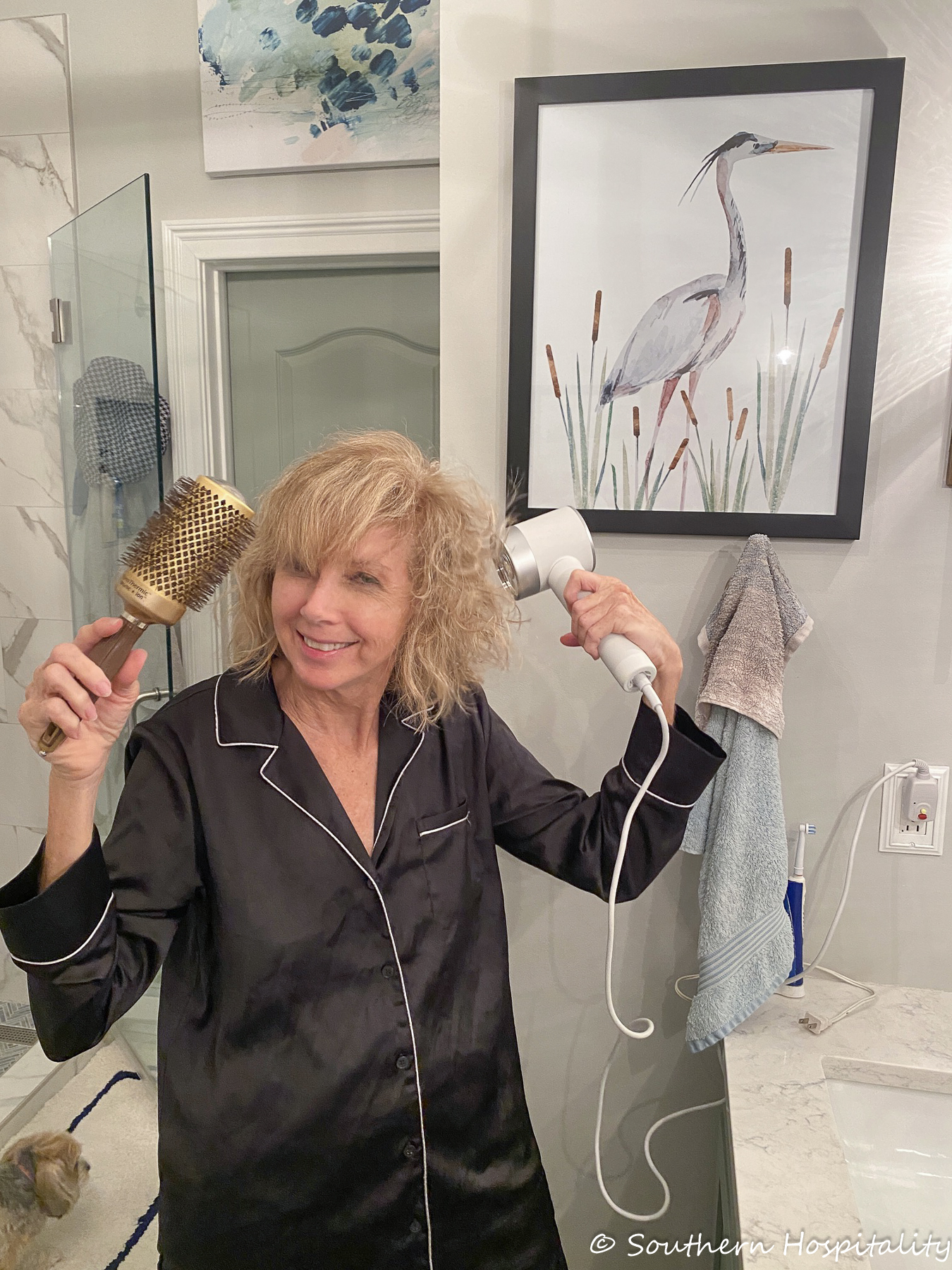 Getting rid of frizz is key for my hair, so if you have an issue with frizzy hair, the Zuvi Halo should make a difference. The dryer dries the droplets of water off the surface, but maintains the internal moisture of your hair creating a more silky and less frizzy look. Don't we all want that?
What I Love About Zuvi Halo
I've used the Zuvi Halo for a couple of weeks now and really like it. I can tell a difference in how it dries my hair and it's less frizzy. I also love that it doesn't dry with heat, but by light, with much less heat damage on my hair. Hair can take a beating and I want to keep mine looking as healthy as I can.
This is after styling my hair with the round brush and pulling out the waves and frizz in my hair. I'm also going to practice with products on styling my hair just with the Zuvi and not using the flat iron. If I can get back to just styling my hair with this new dryer, it will save me time as well.
After styling my hair with the Zuvi, I felt like my hair looked pretty good so I didn't use the flat iron on it the next morning, leaving some of my natural wave and body. The frizz was definitely less than it used to be with my old traditional  hair dryer. I can't wait to see what else I can do with this dryer to improve the looks and feel of my hair even more!
If you'd like to try out the Zuvi Halo hair dryer, use my code Rhoda12 to get 12% off at the Zuvi Halo link. Please only use Rhoda5 for an extra 5% off if Zuvi's site has a promotion already! I do think new technology styling tools can help all of us women with thinning, aging hair to make the most of what we have, so I would recommend this one. I am really liking the results so far.
Don't Miss a Post, join my list!