A few weeks ago I met up with my long time friend, Maureen, and toured Scottsdale Farms in Milton, GA, a beautiful nursery and home decor destination. I had never been there before, but it sounded like a place I would love and it definitely was. Inside the store was a gorgeous display of furniture and home decor accessories, from lighting rugs, pillows and more. It was a treasure trove of pretty things. Outside, it's a stocked nursery filled with lush flowering plants, shrubs, and trees, so there is something for everyone.
Come along with me to Scottsdale Farms. If you're in the area, you'll want to visit yourself, it's definitely worth the drive to see it all. If I was closer, I'd go in more often.
These rain chains were gorgeous if you're in the market for one of these.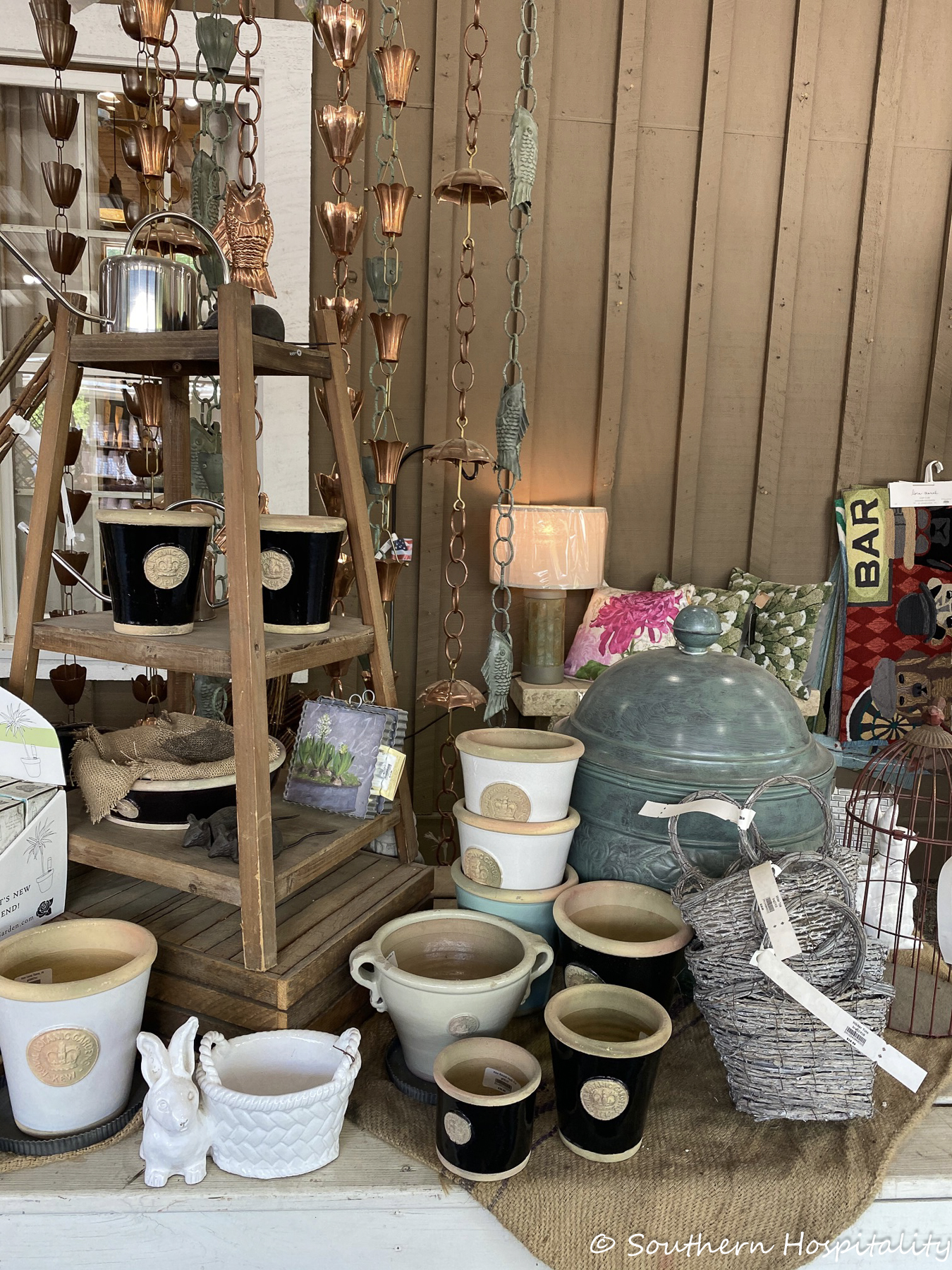 Lots of planters and pots.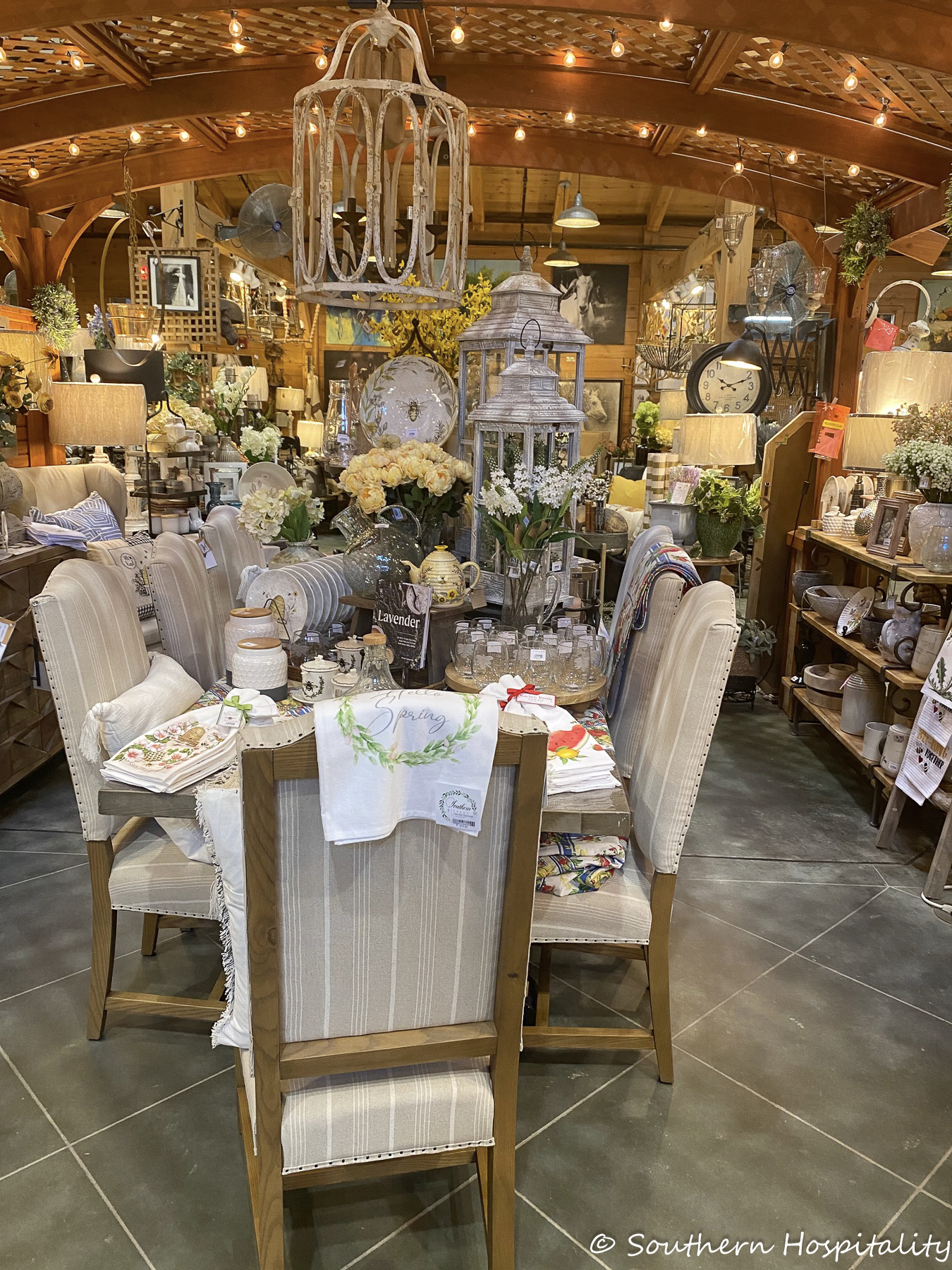 Inside was full of so many beautiful home decor items so I hope you enjoy the tour.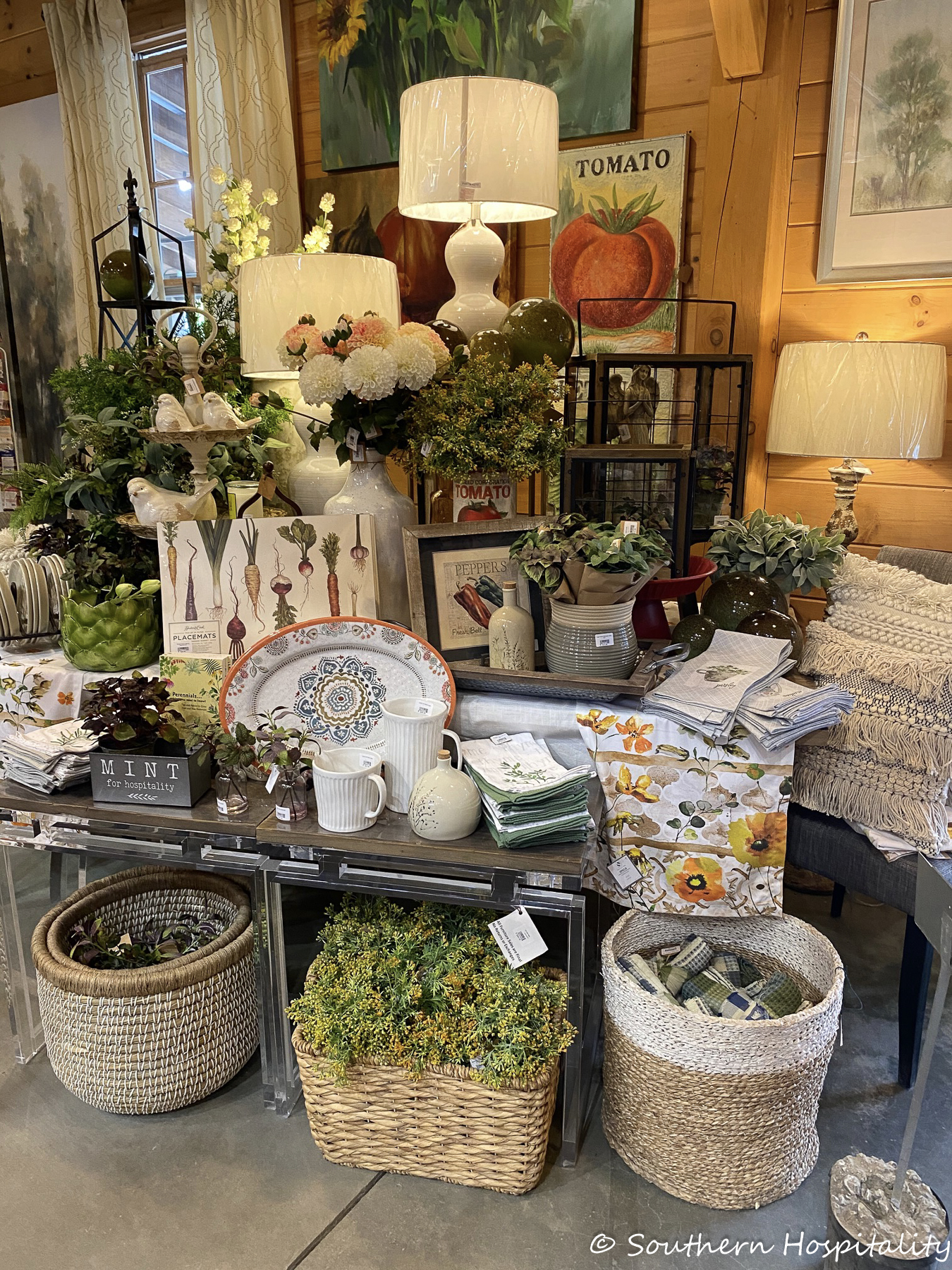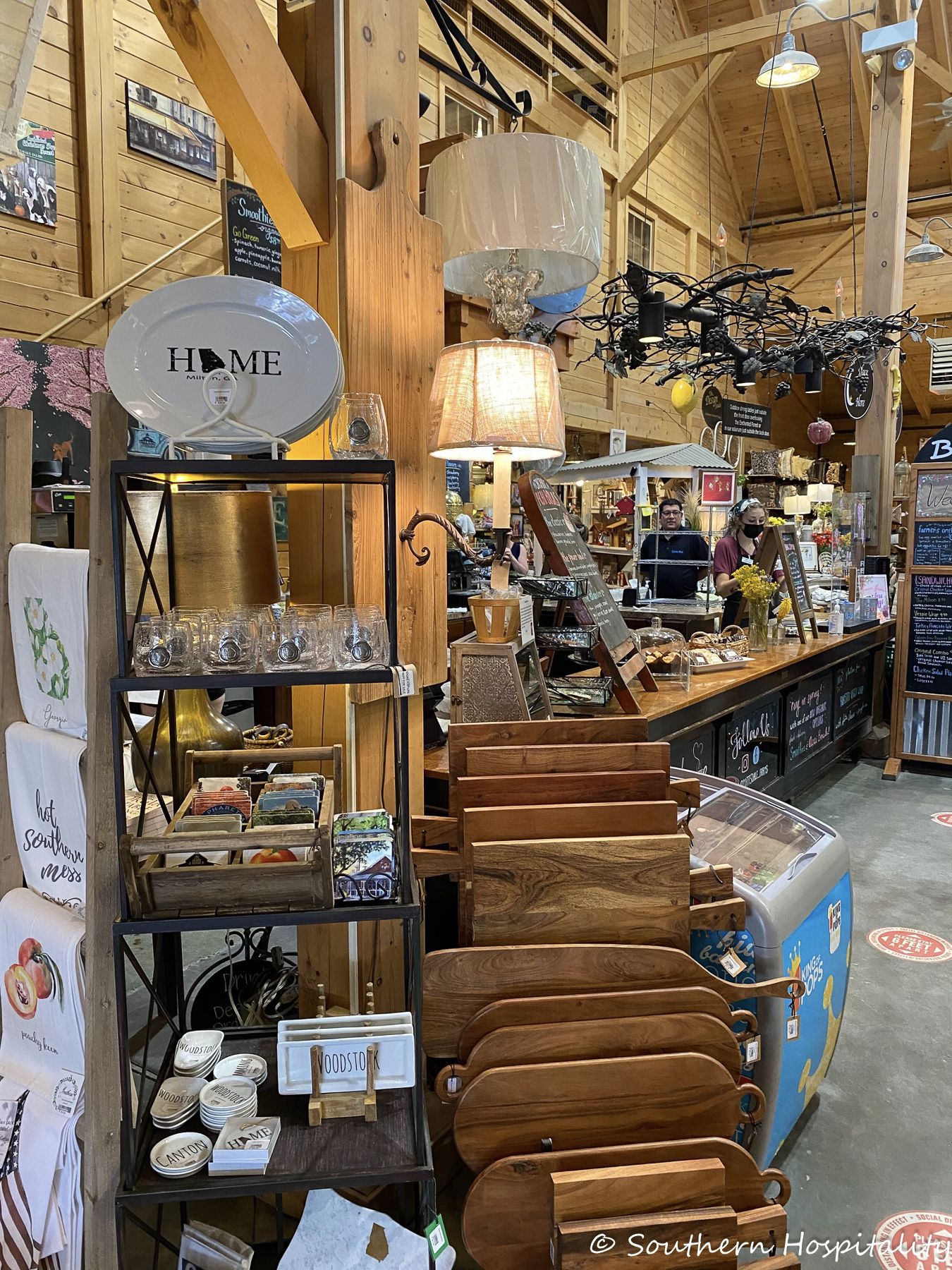 Cutting boards are pretty.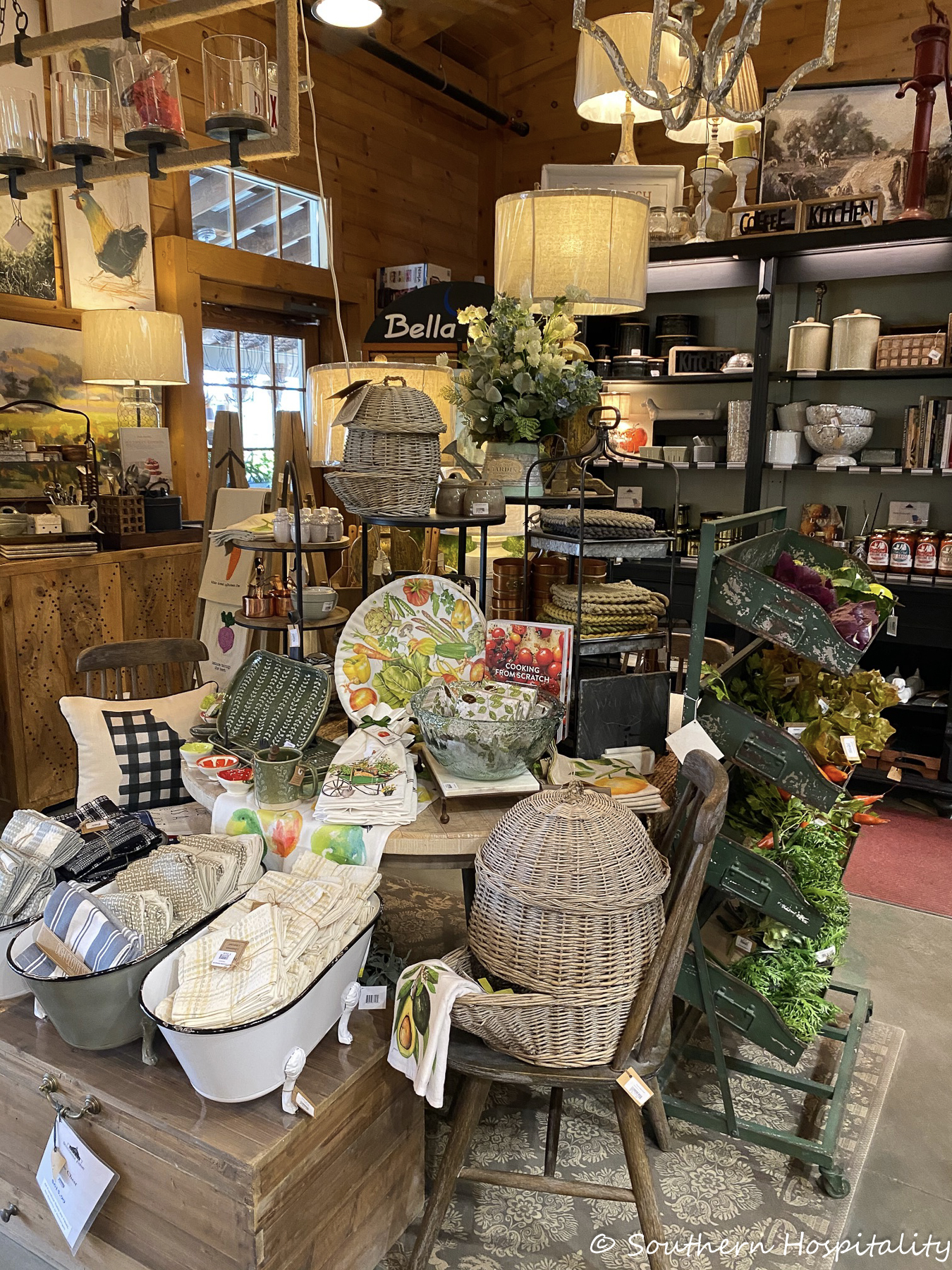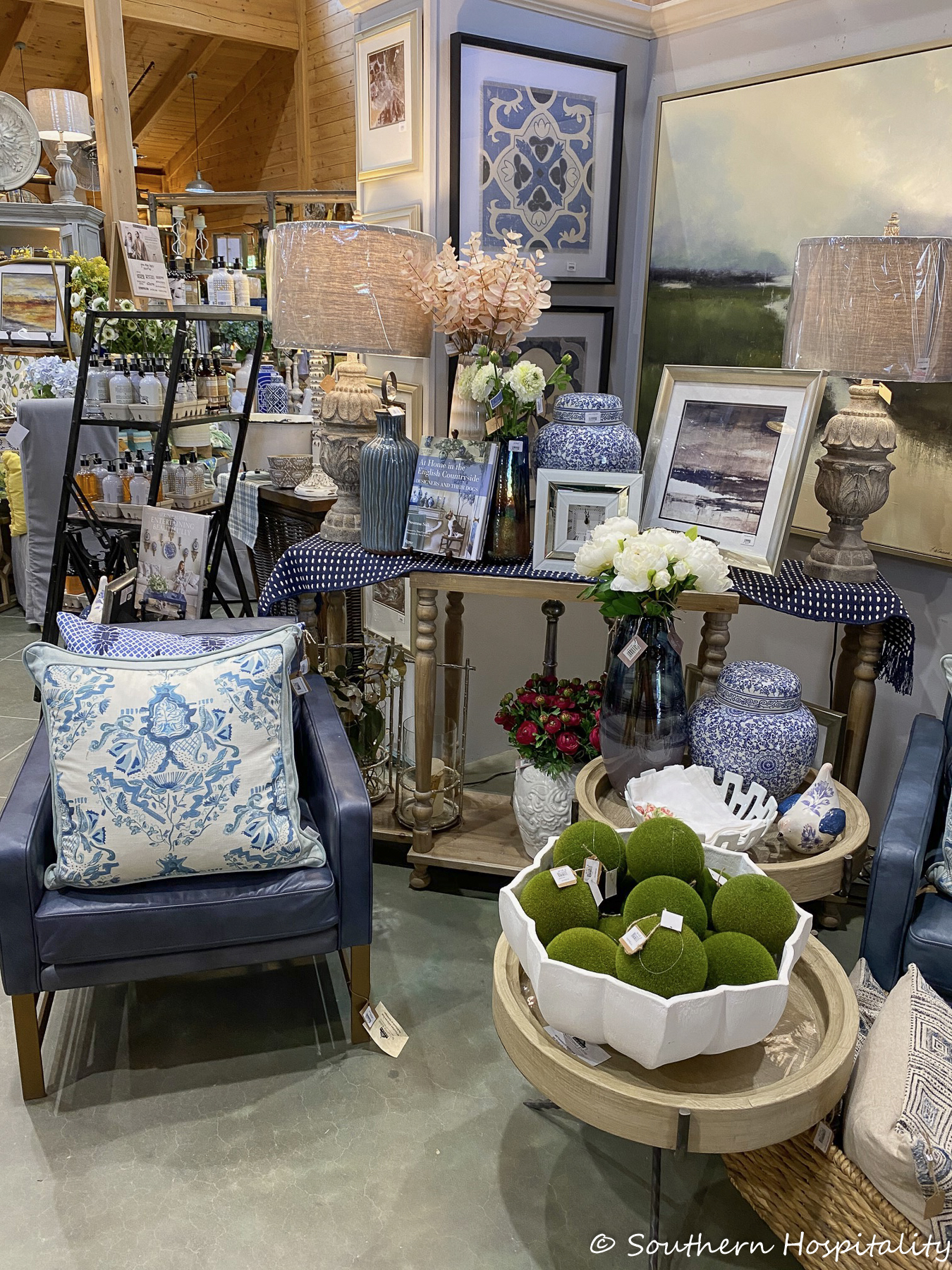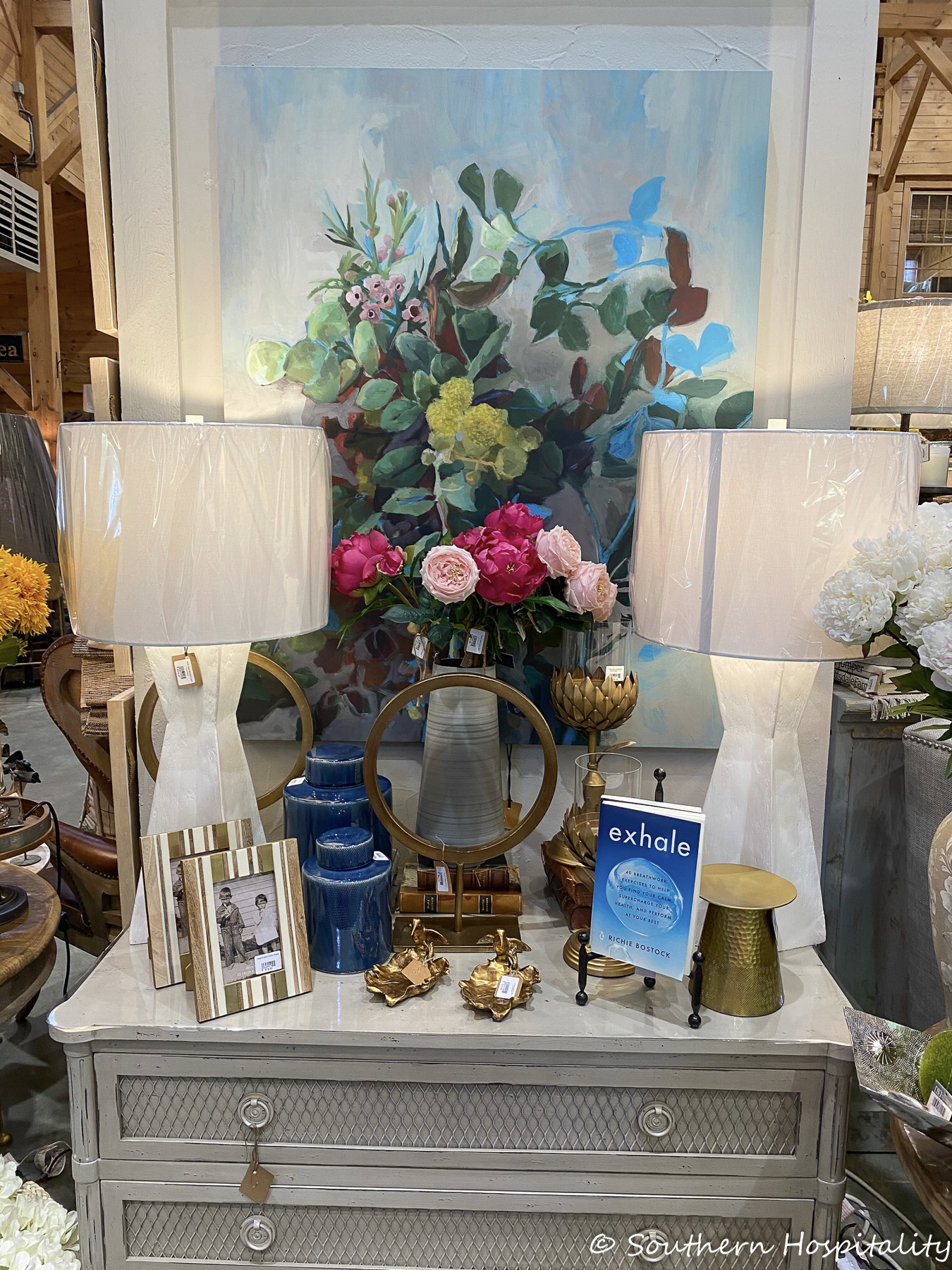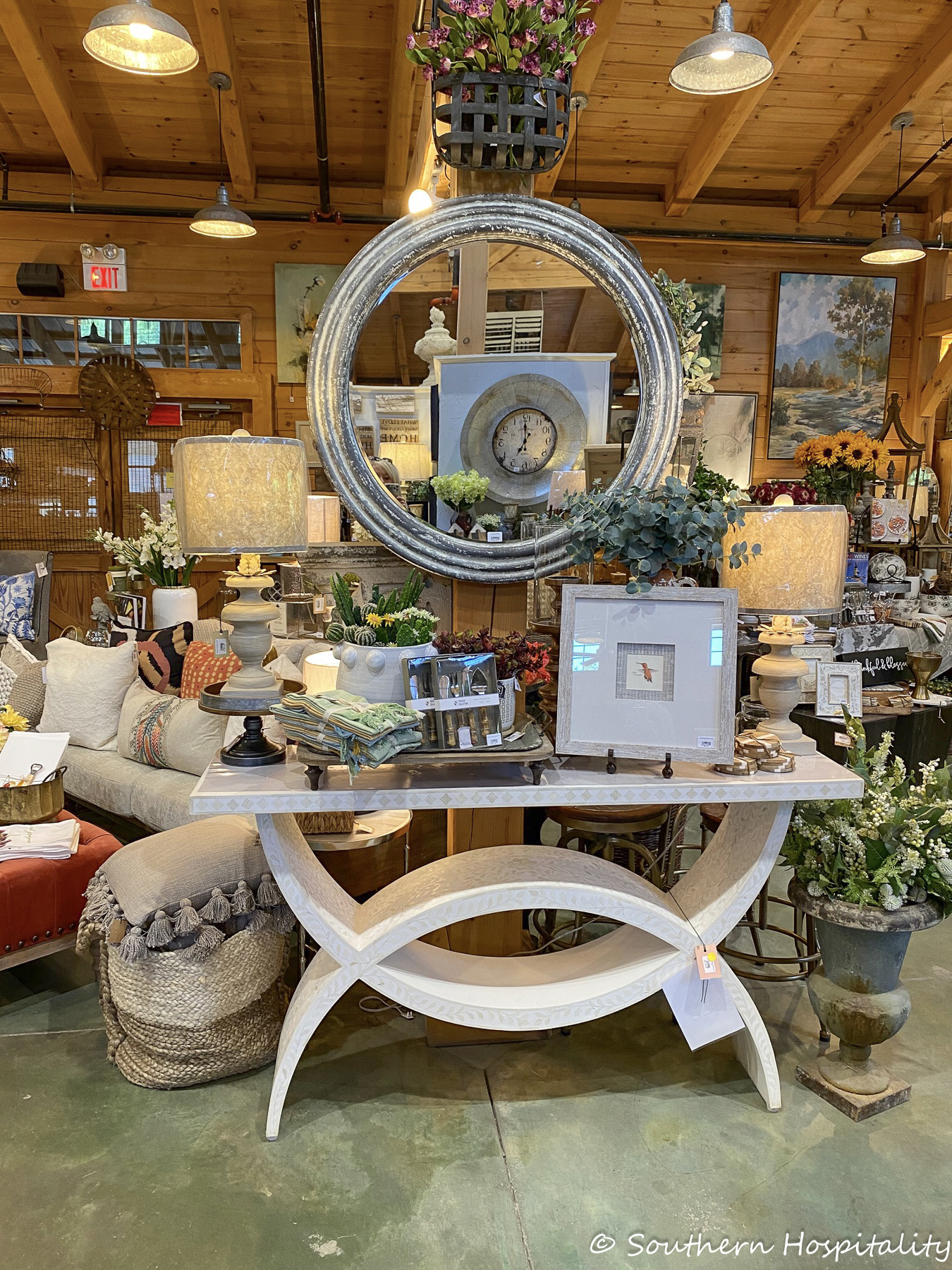 Great artwork.
They had a really nice selection of faux flowers and plants. Don't these look real?
And this one!
Whoever styles does a great job too.
I spotted my friend, Courtney's book, French Country Cottage Inspired Gatherings.
Lots of great looking pillows.
And women's clothing and jewelry too.
Outside was a gardener's delight.
So many beautiful plants to look at, if I hadn't already bought my summer annuals I may have picked some up here.
As you can see, it's a huge place.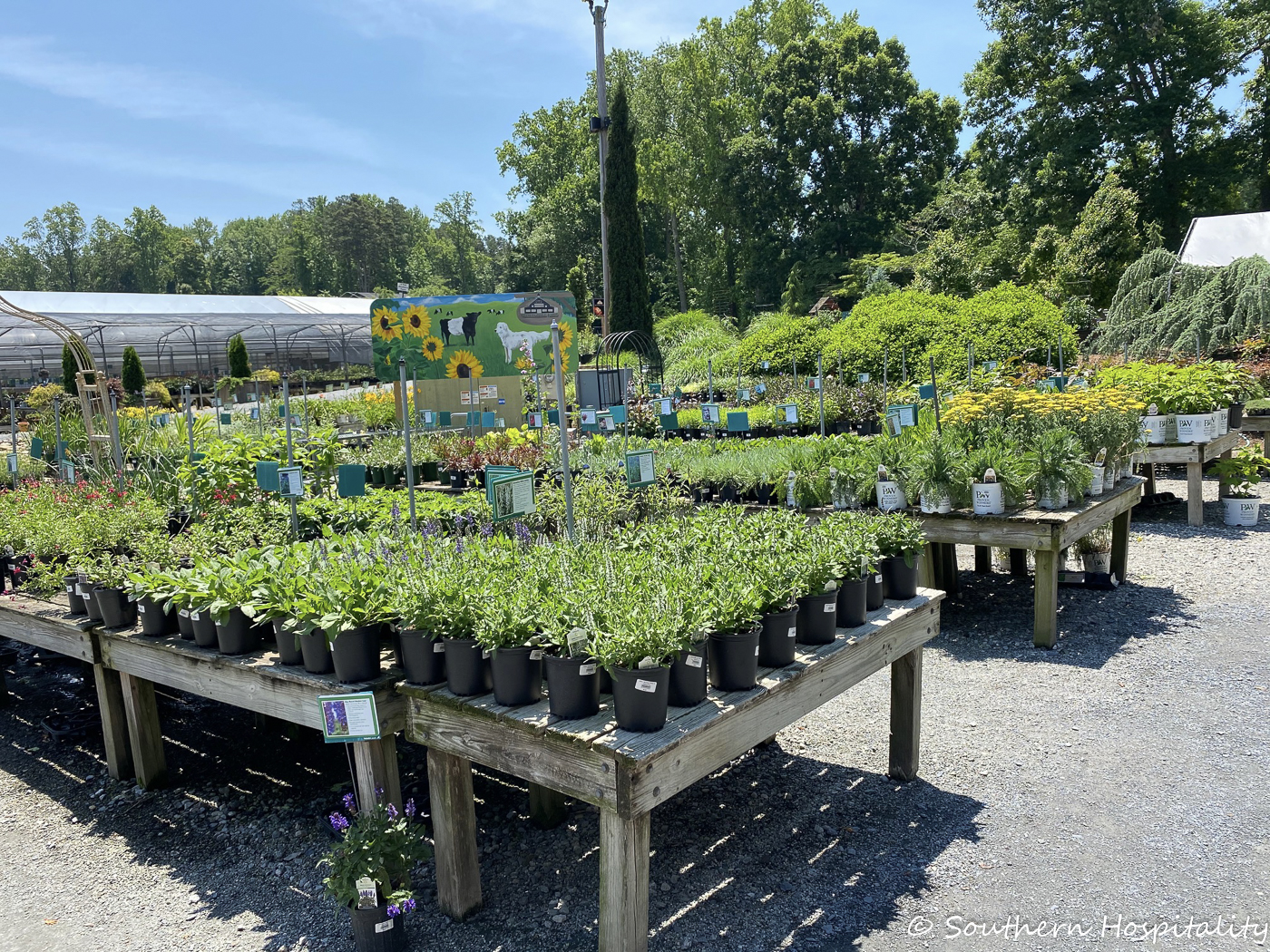 There's even a cafe inside for lunch, so you can stay awhile and enjoy it all. I wanted to share with all of you, I knew you'd love it too. I'll definitely go back when I get the chance. I loved all the home decor things so much!
Don't Miss a Post, join my list!