I've traveled to Orlando a few times over the years, but it's been quite awhile since I went to Disney World and Epcot.  In fact, my niece, Lauren was 5 years old the last time her mom and I took  her to Disney for a kid's trip that she wouldn't forget.  So, that's over 25 years.  But, I headed to Orlando a week or so ago for some relaxation and that didn't mean hitting Disney World.  I think my amusement park days might be numbered.  As much as I loved them growing up, the thought of walking around for hours in heat and humidity, standing in line for rides, and paying astronomical amounts of money for food just doesn't appeal to me like it used to. Call me crazy!
But, I got the chance to go to Orlando and went down there for a few days.  One of the places I visited was Celebration, FL.  Have you ever heard of it?  I had heard it in passing, but really knew nothing about it.  Here's the community profile if you want to read all about the town, but the beginning of development was in 1996, with several phases of homes built over the years.  With 4,060 homes and over 9,000 residents, Celebration is not a small community and has lots of appeal for retirees and those who want to live in a small-town feeling environment.  It really is a pretty place!
I had fun seeing all the beautiful homes throughout and had to take pics to share.  The homes and condominiums are a cross-pollination of Classical, Colonial, French, Coastal, Mediterranean, and Victorian exteriors with modern floor plans. Most homes have a welcoming front porch and access to rear garages via a service alley. I think you'll enjoy seeing Celebration.
Check out those welcoming curtains on the front porch.  How cozy is that?
There's a downtown area around a lake with lots of shops and restaurants.  And The Bohemian Hotel is there too.
We ate at the Celebration Tavern several times, great food.
The golf course is so pretty and the homes bordering are not bad either.  What a life, right?
With miles of walking trails, beautiful homes, shops and restaurants, it really is a self-contained community.  Celebration is a beautiful place, so if you get a chance to visit next time you're in Orlando, do it!
My friend, Beth, lives in Orlando too and she and I visited Downtown Disney one day. I'll share that later too!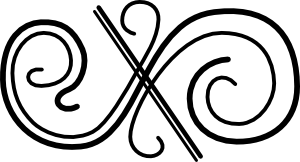 Today, I'm curating a sale with Wayfair on fun patio items for the home! I'd love for you to take a look and check it out.  Thanks!

Don't Miss a Post, join my list!