With the Holiday season in full force, we are all enjoying Christmas parties with all the food and festivities that go with this time of year.  I just went to my sister's Sunday morning class party on Sunday night and everyone brought appetizers.  So, I had the chance to try out a new dip recipe that caught my eye.  I found this one on grouprecipes.com and it sounded so good.
We all need a few appetizers and dips in our recipe arsenal and this one was very tasty and quite easy to put together.  With a combo of spinach and crab, I knew it had to be good.  I love both of those!  I once again pulled out my Knorr homestyle chicken stock for this one and it always adds flavor.
Here are most of the ingredients needed.
Saute the onions and garlic.
Along with the green chopped onions, let them cook down for a few minutes.
Add the flour to thicken.
Crab meat ready to stir in.
Whisk in chicken stock and whipping cream.  You know, to make it decadent. I love dips, don't you?
Add the parmesan cheese and crab meat, stirring it all up.
It's nice and creamy and because it has spinach in it, you can convince everyone it is good for you.  Healthy dip!  🙂
I put it in a small crockpot to keep it warm and served with warm slices of toasted multi-grain baguette and it was so tasty and delicious.  I love eating appetizers and this one was a great addition to the party.  I hope you'll give it a try!
And if you haven't tried out Knorr's Homestyle stock, what are you waiting for?  
Warm Crab Spinach and Parmesan Dip
2 TBS. butter
2 TBS. olive oil
1 1/4 cup finely chopped onion
1/2 cup chopped green onion
6 large garlic cloves, minced
2 TBS. all purpose flour
1/2 cup chicken stock
1/2 cup whipping cream
1 can crab meat, drained, picked over
1 10 oz. pkg. frozen spinach, thawed & squeezed dry
1 cup grated Parmesan cheese
1/4 cup sour cream
1/2 tsp. cayenne pepper
Toasted baguette slices
How to make:
Melt butter with oil in heavy pot over medium heat.
Add onions and garlic, saute until onion is tender, do not brown, about 6 minutes.
Add flour, stir 2 minutes.  Gradually whisk in stock and cream, bring to boil, whisking constantly.  Cook until mixture thickens, stirring frequently.
Remove from heat.  Stir in crab, spinach, cheese, sour cream, and cayenne.  Season with salt and pepper.
Transfer to serving bowl.  Serve warm with toasted baguette slices.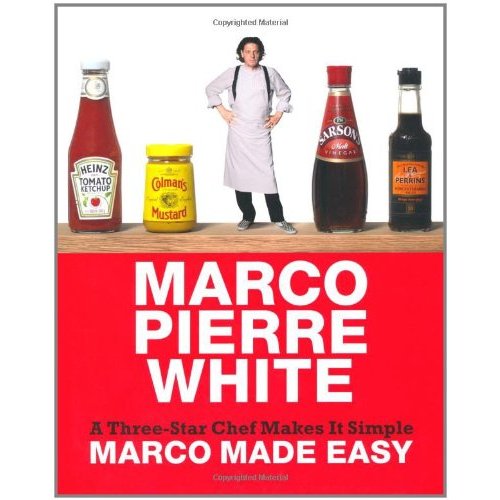 I have one more Chef Marco Pierre White cookbook to giveaway to one of you, along with a yellow Knorr apron, so if you'd like to win this combo, all you have to do is leave a comment on THIS post!  I'll choose a random winner in a few days. 
Happy Holiday Eating!!
The giveaway winner for Willow House has been announced here and the winner has been emailed also.
Don't Miss a Post, join my list!