It's official, I'm ecstatic!  The kitchen is officially done.  Well, with the exception of some touch up painting and adding the outlet covers, it is DONE.  I could not be happier with how this kitchen has come together.
Dad and I spent 3 days last week getting the subway tile backsplash up on the walls and it really came together very well.  First day, we added Bondera tilemat and used this new product for the backsplash.  I'll do a complete tutorial on how we did the tile for you in a bit, but for now enjoy my beautiful subway tile backsplash.
Sigh….I love it!
We have a bit more cleaning to do and then the big move will happen on the 20th.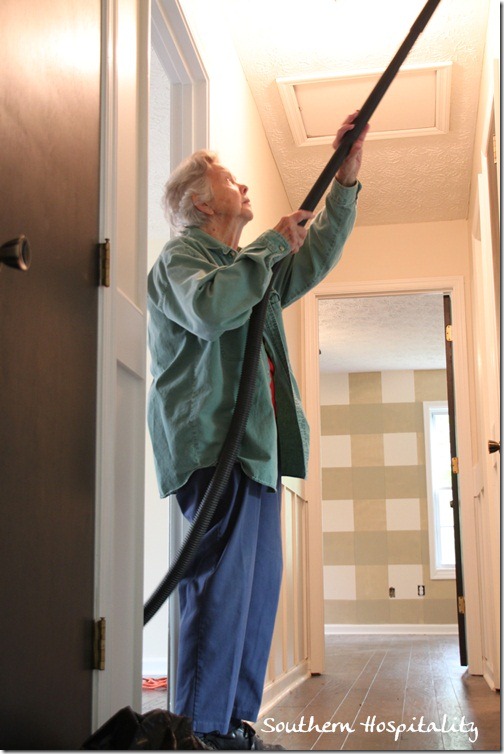 My sweet awesome mama came over and helped me get the upstairs clean.  She brought her shop vac and she is a force to be reckoned with, with that shop vac wand in her hand.  She can clean like nobody's business and got all the floors and baseboards vacuumed and cleaned the bathrooms.  So thankful for her.
There's a sneak peek of a gingham paint treatment I've done in my master bedroom, so stay tuned for that too.  Yep, I've been a busy girl lately.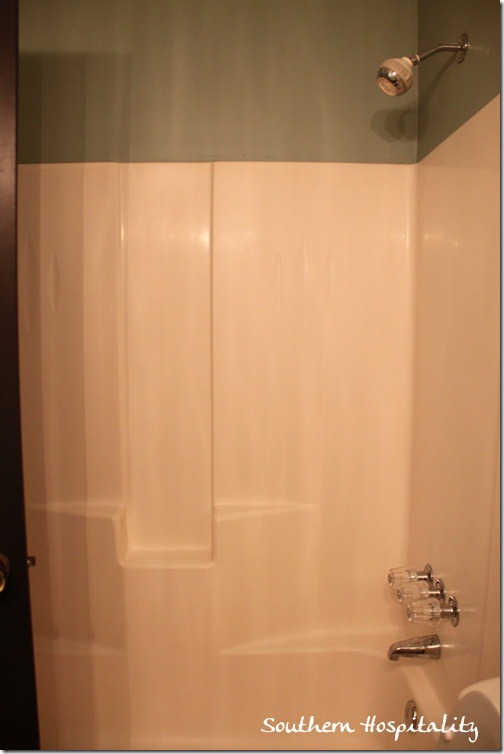 The bathtubs came out nice and clean and now I can actually get in there.
She got my countertop all clean too, looks SO much better.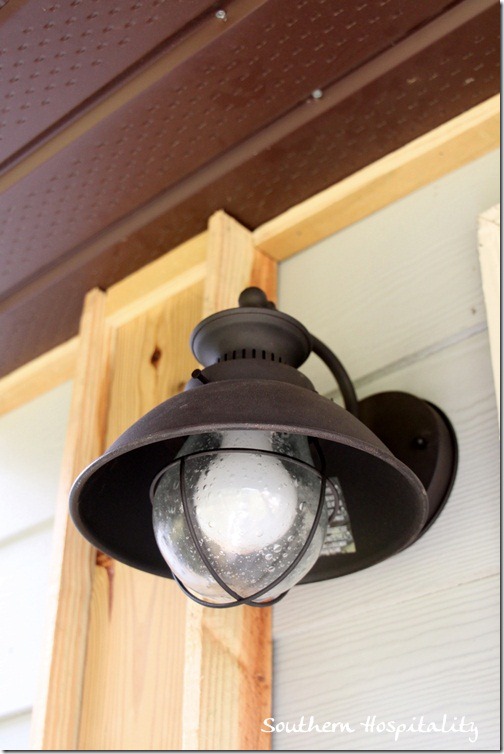 Outside the back door, this cute little fixture went up.  It's from Lowes, by the way!    My electrician came out this week and we got everything completed, yippee.  Both garage doors are working fine and I have remotes for both.  Thankful I didn't have to replace them both, but just had to buy remotes.
So are you ready to see that kitchen tile????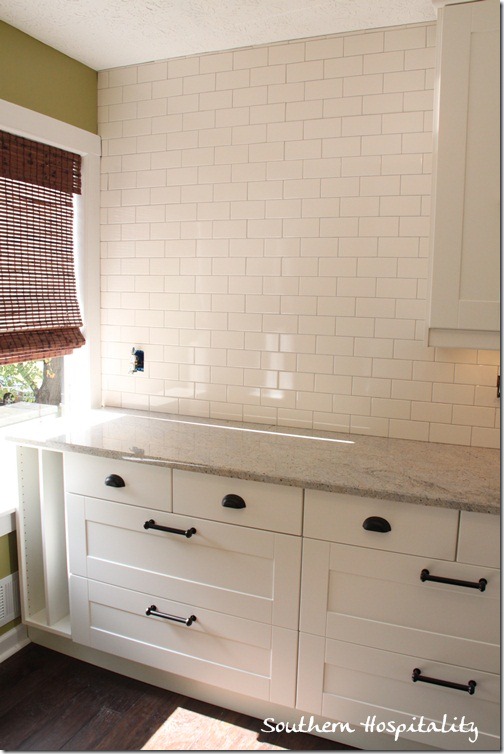 I'm so, so, so happy with  it.  My vision came to life and this wall of subway tile is now ready to hang my rustic shelves.  I can't wait to get those up, this week hopefully, before move in day next Saturday.  This was a 3 day project and I finished it just in time before leaving for NC.
I used a medium gray grout, called Silver from Lowes.  Again, I'll do a complete tutorial on how we did the backsplash and it's very detailed.  Dad and I worked hard on it and I'm so pleased with how it came out.  He cut most of the tile and I set most of them and grouted.
Love!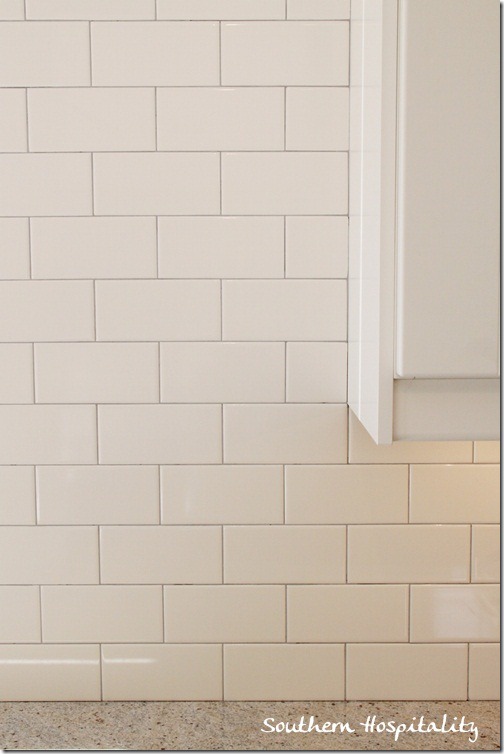 Sigh….it's so gorgeous!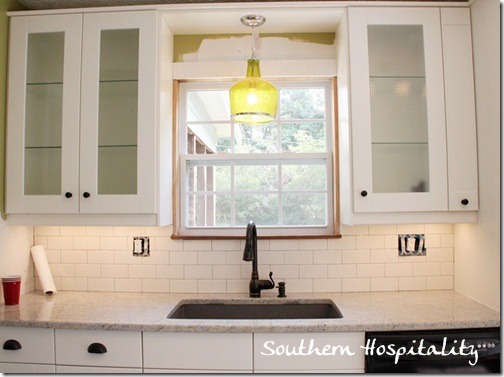 Sink side, I still have to paint the window and above it. I might add a couple rows of tile above, I thought about it and didn't do it while we were tiling, but I need to see if 2 rows will fit above without having to cut them. It's such a small space.  Got to add outlet covers too.  Details, details!
Love my sink and faucet.
It's going to be so nice to get in this kitchen and use it.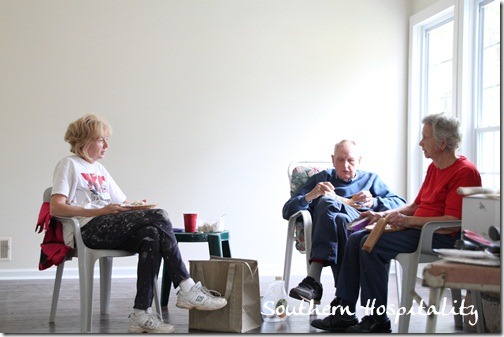 We had a final living room lunch with the work crew and now it will be count-down til October 20th, move-in day.  I am so, so grateful for my sweet parents. I couldn't have done all of this without them.  They are my support system and I love them dearly.  Took this pic by putting it on a timer.
I'll be back with lots more later.  I'm still up in NC at the Southern Bloggers' Conference, no doubt having a great time!
Don't Miss a Post, join my list!