Whoever thought putting carpet in a bathroom was a good idea, should have their head examined (even if it was my dad!) 🙂  Moisture, lots of moisture and carpet around a toilet just don't mix.  Yuck!  Nevertheless, when this old house of ours was built in 1972 or so, carpet was put down in the bathroom and believe it or not at the time, the kitchen too.   Did anyone else ever have carpet in the kitchen?  That has long since changed in the kitchen (can you imagine the gunk on kitchen carpet?), but the bathroom carpet still remained.  A relic that is well past it's prime.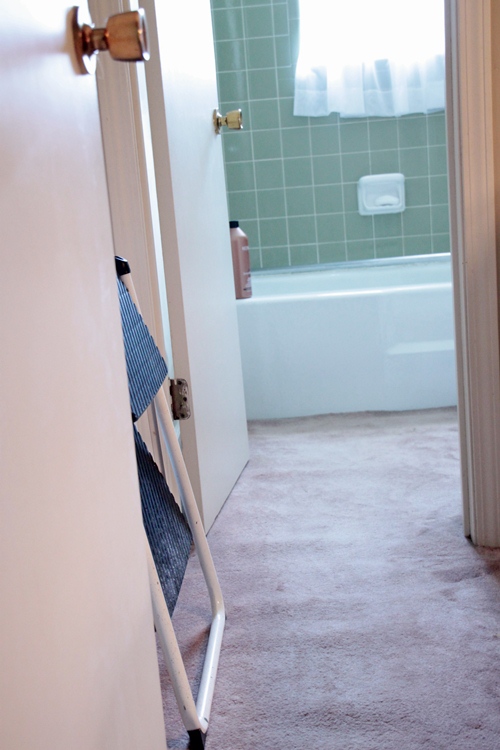 This carpet has been down since the mid-80's sometime, as evidenced by the lovely pinky mauveness of it.  We all had a complete fascination with this color back then and I'm just not sure I could ever do this one again.   I can't talk much, since I installed mauve carpet in my brand new house back in 1985.  I slapped myself several times over that one.
So back to why it's not a good idea to put carpet in a bathroom?  Umm, yeah, this is why.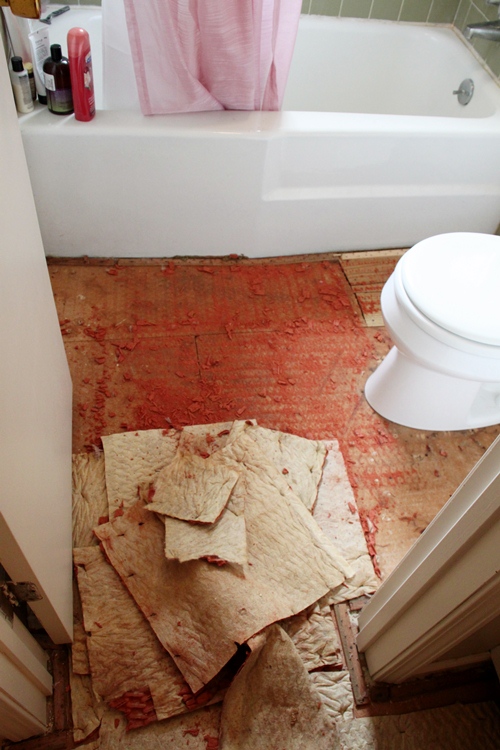 I ripped out that nasty old carpet which was bad enough, but underneath the carpet pad was completely disintegrating, leaving behind a nasty orange powder that was really grody.  I said ewwww right out loud to myself a few times during this particular chore.
Now we are down to the plywood subfloor and what do we have here?  My dad is known as the shortcut guy (oh boy), so somewhere along the line that plywood must have rotted out next to the tub and this is what he did.  At least it is flat and level, so we should still be fine laying down the new vinyl floor planks that I have planned in here.
After working hard on this floor for about 2 hours, I ripped out all the tack strips, along with the nails and staples from the padding and finally had a somewhat clean surface.  Ahhh, now we're talking.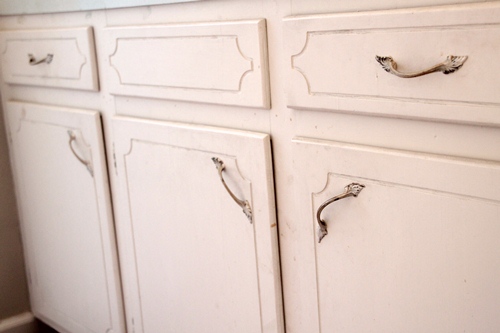 I decided that all the trim in here has to be repainted, since it has been so many years since it's all been touched.  I'll be glad I did in the long run.  My dad always painted with oil based paint back in those days, so I had to use an oil based primer over all the trim, to ready it for my new latex creamy white trim paint.  I'm well on my way to getting this space finished!   Those pulls are getting replaced too.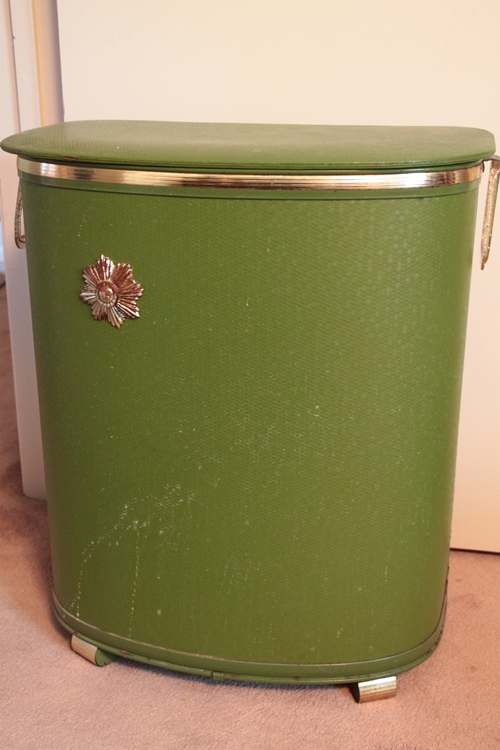 We did unload this beautiful vintage 1970's laundry hamper to the local thriftstore.  I couldn't put it back, it has served its time too.  We don't throw much away around this place.  🙂 In fact, me and mom have to sneak things out of the house or my dad would keep EVERYthing.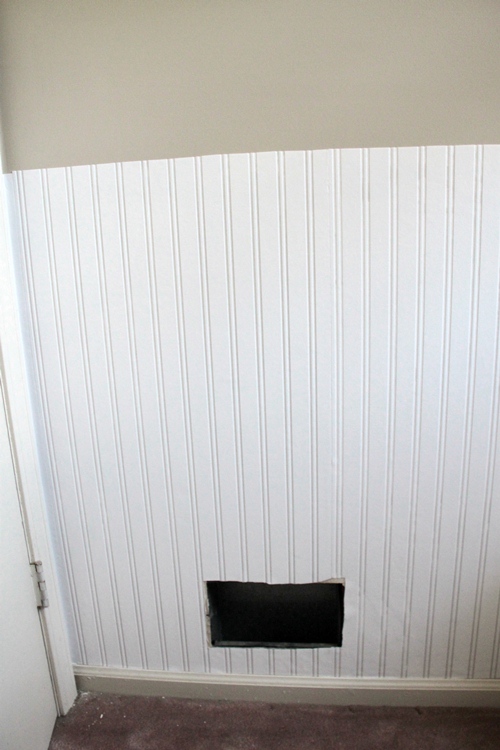 Here's a sneak peek at the new wall color, Sherwin Williams Windsor Greige and the new beadboard wallpaper.  I love it!  As soon as we finish in here, you will all get to see it too.
I'm excited about reinventing this space, since it was in DIRE need of a makeover into the 21st century!  Yeeehawww!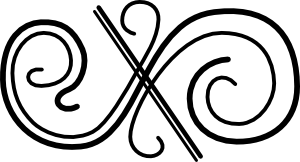 The winners of the Mary Kay Andrews Summer Rental book giveaway are:
#33 Kristy
#58 Kathy (a faithful reader & blog supporter)
Congrats, ladies! I've already emailed you for your address, so enjoy the book!

Don't Miss a Post, join my list!