We are coming up on the 4th of July holiday weekend and it's always a good one to look forward to.  Summer is in full swing, the heat is high and folks are looking forward to celebrating our nation's freedom with outdoor activities.  I'm sure some fireworks will be in our future for the weekend, as there are plenty of those around the city.  It's just not the 4th without fireworks!
I hope you all enjoy the holiday weekend with your friends and family, that's what I'll be doing as well.
Here's a golden oldie from my archives, a pretty 4th of July table setting centerpiece to get you in the mood for the red, white, and blue!  I'll be back Friday with Feature Friday and my new master bath reveal post will be up on Sunday, so I'll be in full swing on the blog.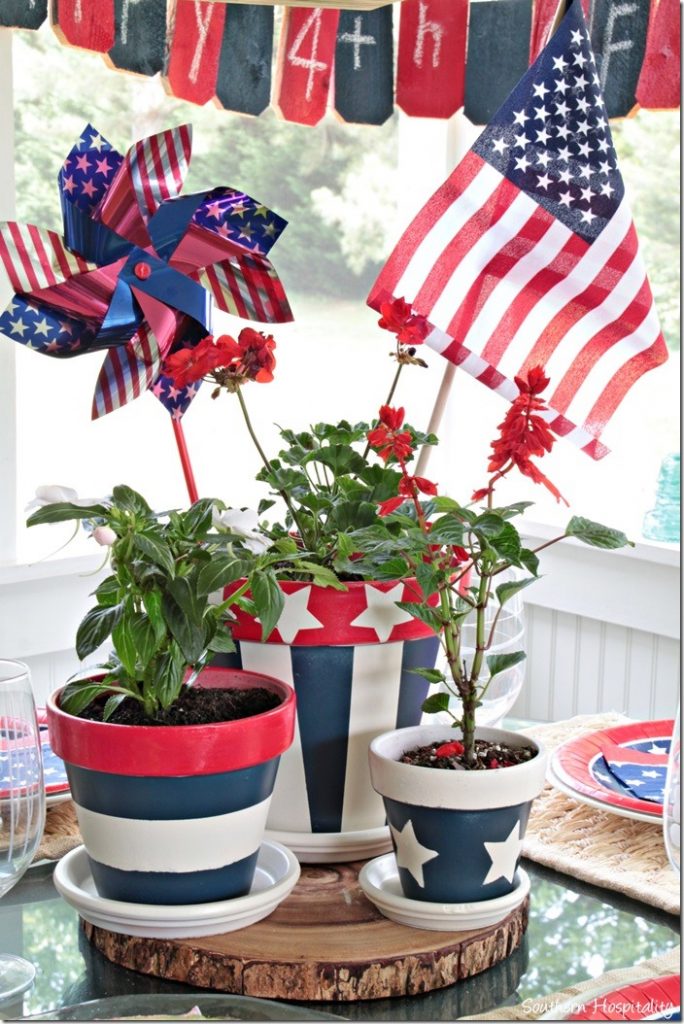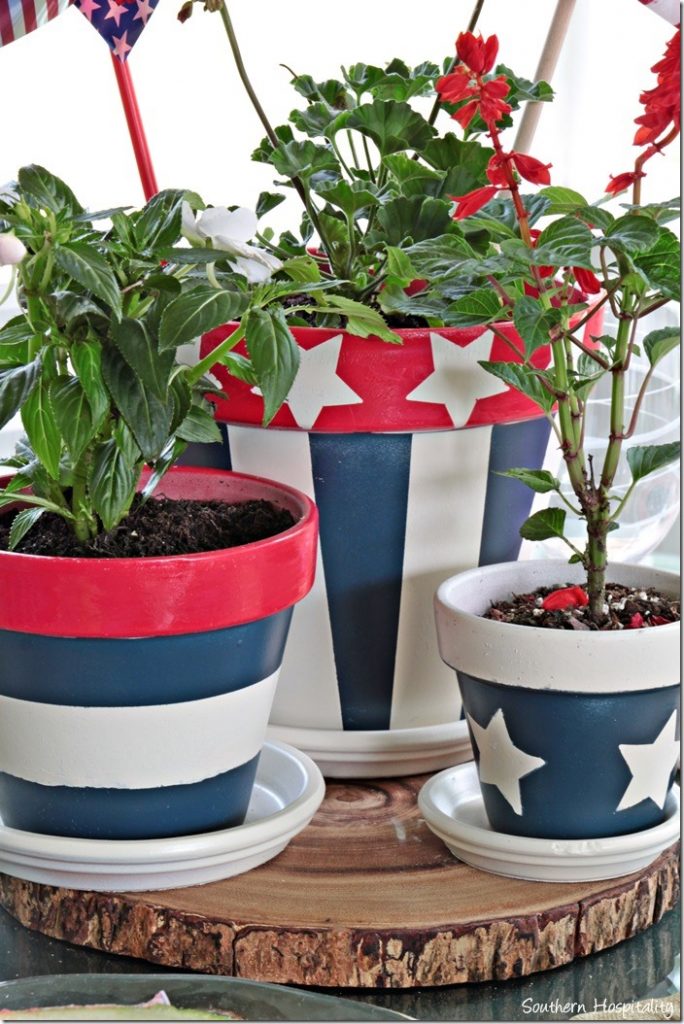 Enjoy your 4th of July, my friends!  Thank you as always for stopping by to see me often!
Don't Miss a Post, join my list!