I'm back today with a how-to on the patriotic clay pots centerpiece I showed you earlier last week.  Working with FrogTape® gives me a chance to flex my creativity muscles and come up with some clever ideas that hopefully y'all can use too.  And I knew that I could make simple clay pots pretty and patriotic with the right spray paint and a little creativity.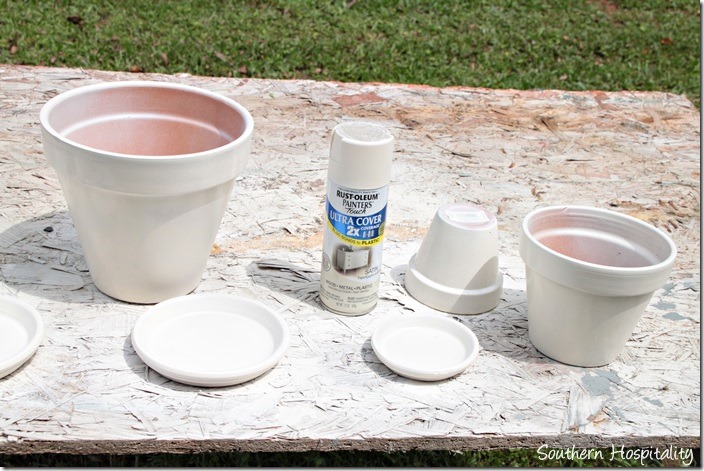 I sprayed plain clay pots with my fave creamy white spray paint, Rustoleum's Heirloom White.  This gives a nice base color and then I'll add red and blue.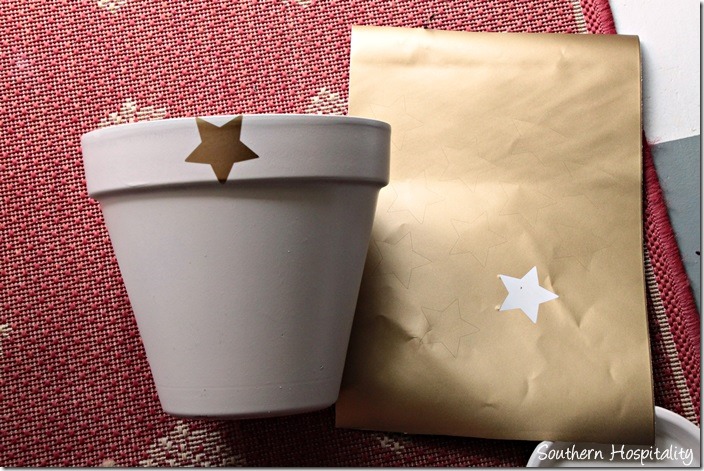 I also printed off some stars on my Silhouette machine.  I know everyone doesn't have one of these machines sitting around, so you could look for peel off stars in the craft stores and I'm sure those could be found.  Or even look for a star stamp at the craft store.
First step was adding the the star around the rim of the pot and spraying that part red.  When the stars come off, it will leave white stars underneath. I didn't take a pic of just painting  the red part, but this is where patience comes in.  Spray that part first.  Let it all dry well and then come back and paint the rest.   These have to be done in steps, so you can't get too much in a hurry.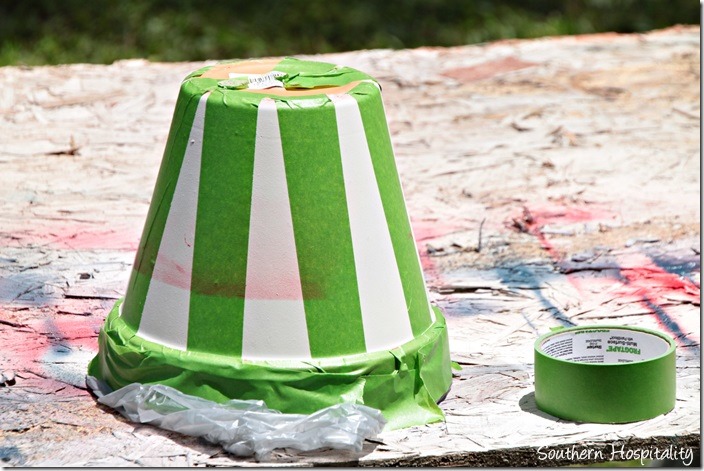 I taped off the red with plastic bags and more FrogTape and then sprayed that part blue, using Valspar spray paint in Oceanic.
I did the same method on the medium pot, except didn't add the stars to it.  But I did paint the rim red.  After it dried, I taped off the middle creating 2 stripes of blue.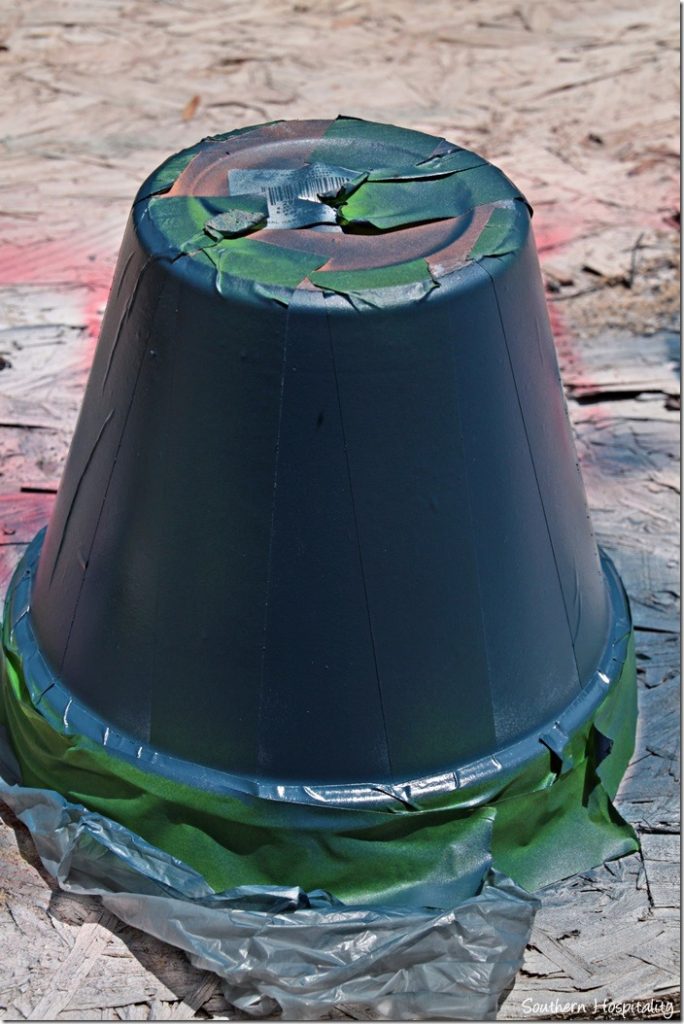 And here's the vertical striped pot after spraying it all blue.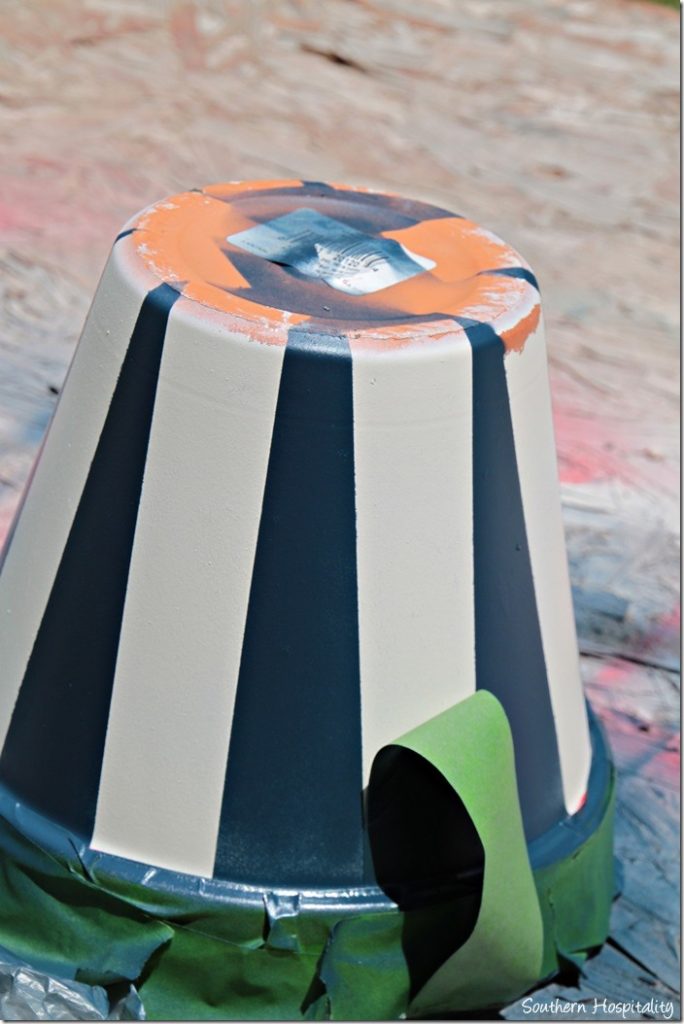 The tape came off and left pretty blue and white stripes on the pot.
The small pot was just sprayed all white, then taped off the top and added a few stars around the base and sprayed with blue.  Once you peel off all the tape and it is all dry, they look like this.  Again, you have to do these in stages to keep the paint from messing up, but if you have one day to devote to this project, all of this was done in one day.  I did spray all the pots with white and let it dry well over night and then worked on the blue and red colors the next day.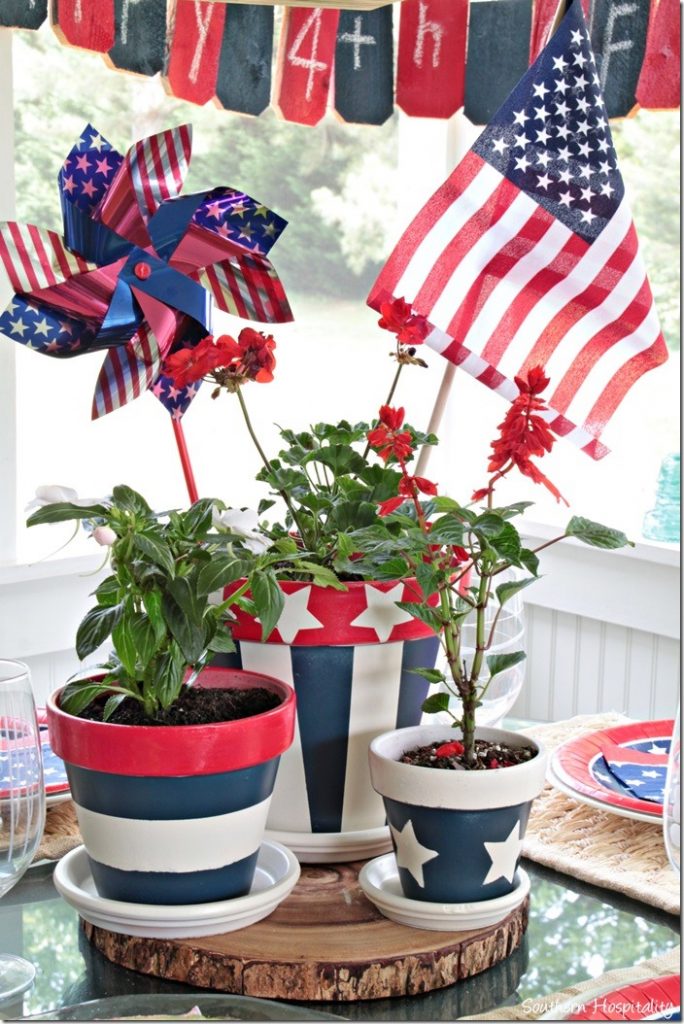 Fill the pots up with your favorite red and white flowers and you have an instant centerpiece for the 4th of July.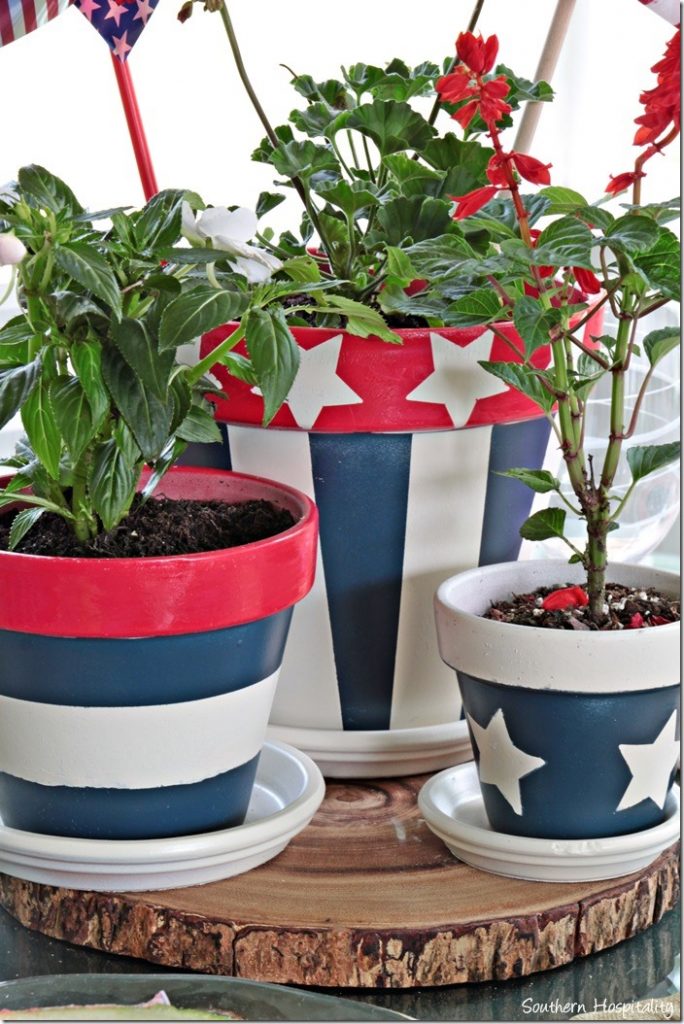 I love how quick and easy painting clay pots can be and how festive these look in our country's colors of red, white and blue.  You can't go wrong with this combo!  Hope this gives you all some ideas on creating a pretty table for your 4th of July celebrations that will be coming up very soon!
That's my Frogtape project this month, hope this got you inspired once again with the POWER of paint and how you can virtually change anything with paint. My fave home improvement weapon, paint does wonders for everything.

Disclosure: I am a Brand Ambassador for FrogTape® and receive compensation for completing projects for FrogTape®. All opinions, projects, and ideas are based on my own experience.
Don't Miss a Post, join my list!