It's so fun watching something as lowly as a thriftstore lamp get a makeover.  From the before pics to the afters, it's a transformation that is worthy of the effort.  This $5 wooden lamp was found in Port St. Joe when me and my longtime friend, Vicki, were down there a few months ago.  She is looking to do some updates at their cottage home there, as well as many decorating projects at their house here in Georgia, so I'm helping her along with the process.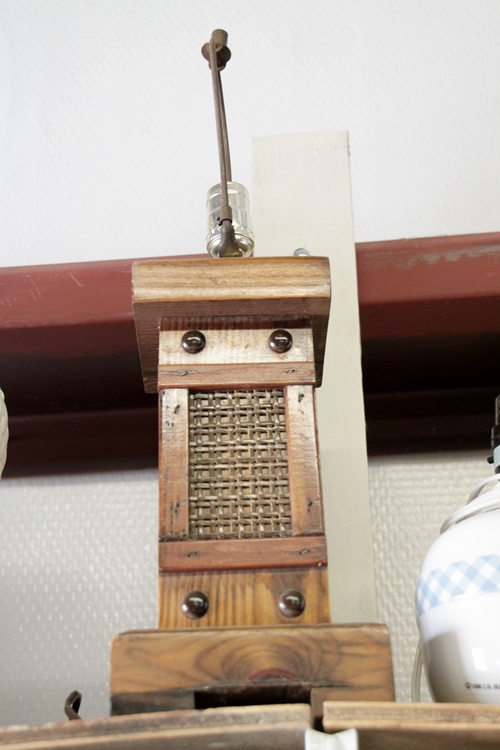 Let me take you back to this lamp that I uncovered at the Port St. Joe thriftstore we visited.  Doesn't look like much, does it?  Just another wooden lamp with not much appeal about it.  But, I saw some potential in this ole gal, so for $5, Vicki brought her home.
We started by painting it with 2 coats of creamy white (Sherwin Williams Antique White).
Looking better already!
We covered the shade in burlap, using this method that I've showed you before.
Roll the shade over the burlap until you have a piece ready for covering.
Spray the shade with spray adhesive and then attach the burlap to the shade.  You may need to secure it with some hot glue around the edges.  Here's the spray adhesive I used by Krylon.
Turn under the raw edge on the back and glue down with hot glue gun.
I cut off the extra fabric on this on instead of turning it under and over the lampshade, but you can do it either way.  I went back and added some rope trim to the top and bottom too, to cover the raw edges. 
And here is what we have now!  A cute coastal inspired lamp.  Rescued and reused from the thriftstore!
I still love burlap.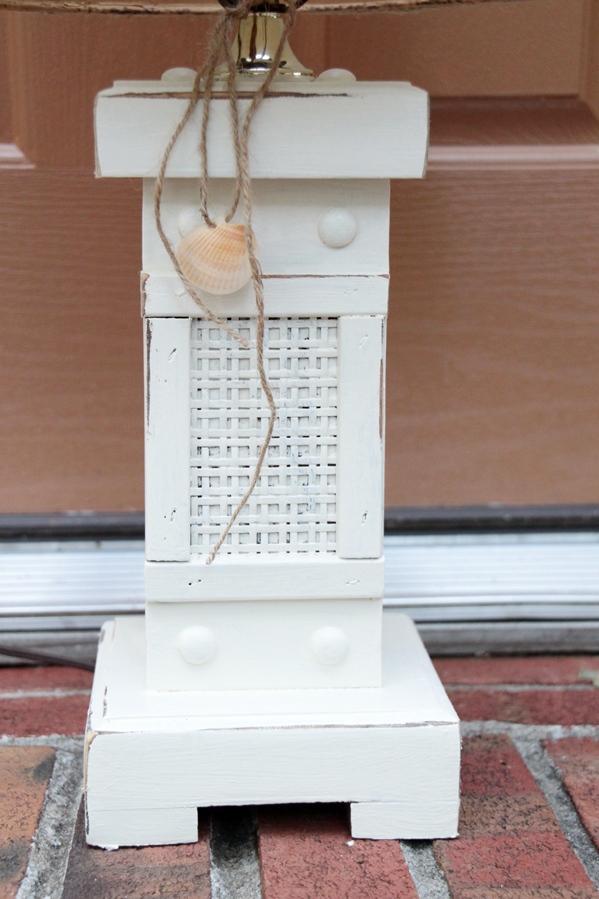 We threaded a little shell on a piece of rope and tied it over the harp.
It was distressed a bit too to shabby it up a little.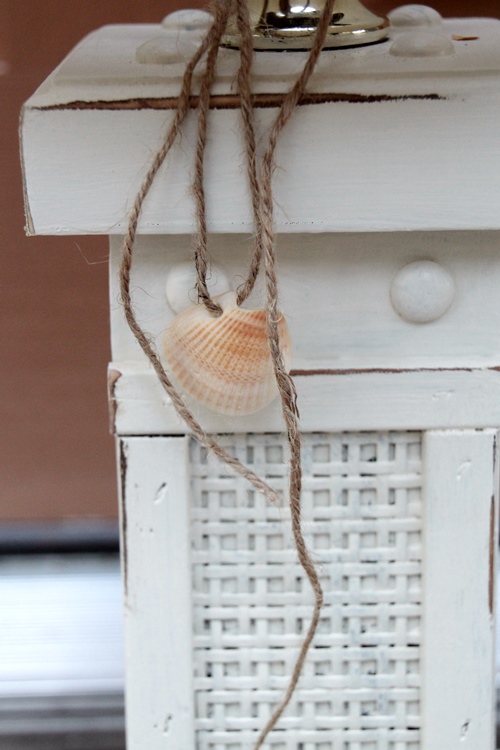 And that's how cute it turned out!  Don't you love to redo old things and make them look new and fresh again?
I sure do!  We will hopefully do more of these little projects along the way.


Don't Miss a Post, join my list!