Before I left Birmingham, I hit a sale at the Catholic Rummage Sale in Homewood and found a cute $10 bench that I couldn't pass up.  I always found some good stuff at their rummage sale, so if you're in Birmingham, be sure to look it up on the 4th of July.  I had kept this old bench and had plans to use it somewhere, so I finally got around to giving her a makeover.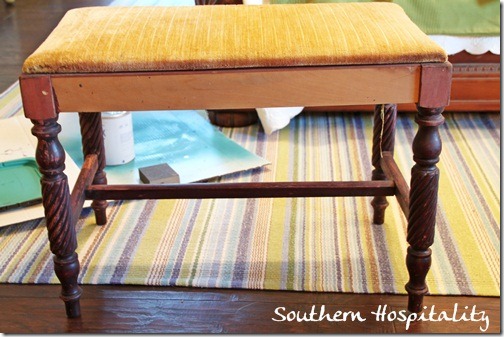 Here she is in her Before state.  Cute, but definitely needing some sprucing up.  That old gold velvet has seen better days. You can see the veneer is gone on the side.  But, I'm painting it so that doesn't matter.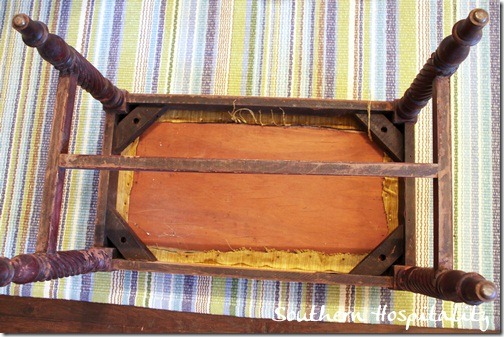 I turned it over and took off the seat.
Ready to recover.
I am making a couple of pillows for my bed out of this striped fabric, so for now I used some of it since I already have it, but I may change it out later for something not striped, since this is going to sit on my striped rug.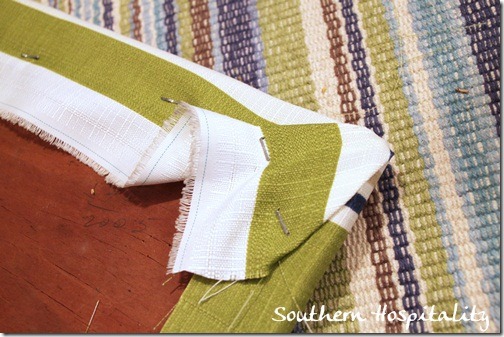 Using an electric stapler and this method, turn the corners under and staple all the way around.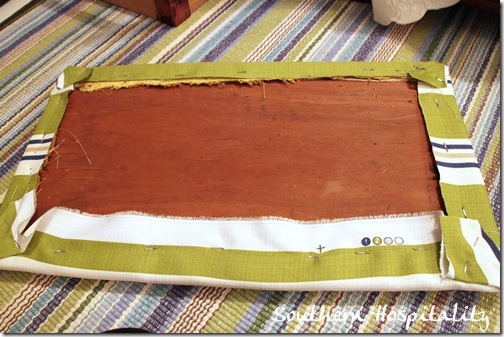 That's it!  Stapled and ready to put back on after painting the base of the bench.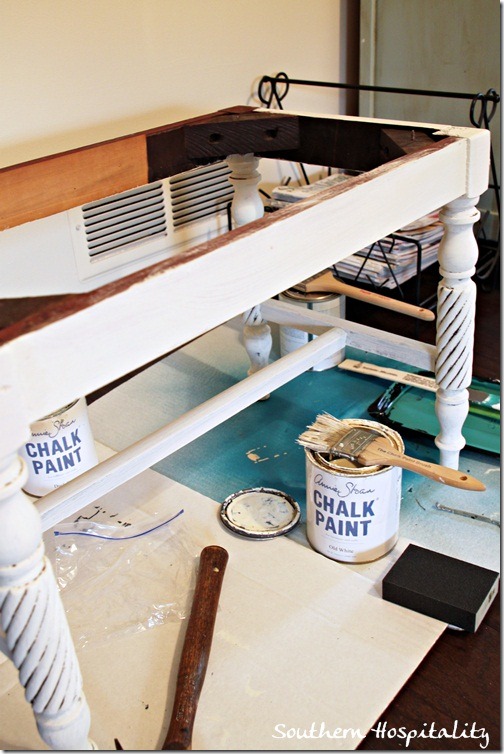 I painted the base with 2 coats of my Annie Sloan Old White chalk paint and left some of the brown showing through on the legs.
Added the seat back on and how cute is it now?  A far cry from the original.  All it needed was new paint and fabric.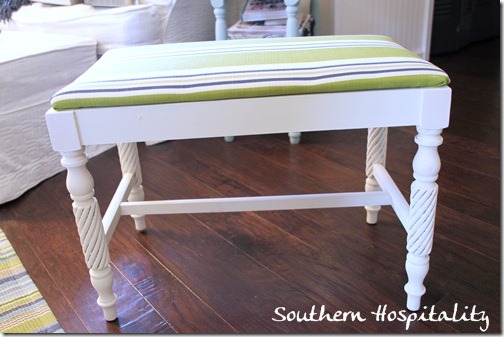 I love those legs, so cute!
I did get out my clear wax and a little bit of dark wax (Annie Sloan) and gave it a quick coat of wax, rubbing it in and letting it dry and now it's sitting at the end of my bed.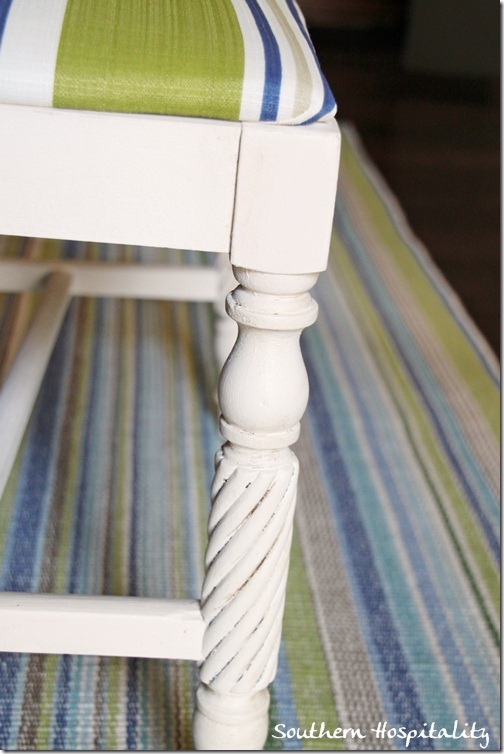 I'm still not a wax expert, but once you rub it all over the paint, let it dry and then go back and buff it with a soft cotton rag to bring out the sheen.
I didn't spend a lot of time waxing and rubbing, but I'm happy with how it came out.
It's a cute updated piece at the end of my bed for now.
Do you have something that needs a new paint job and maybe some new fabric? Think of the possibilities!
Today, I'm posting over at My Way Home, Wayfair's blog about organizing a pretty office and I'm happy to say, I'm a brand new contributor over there and will be sharing posts once a month, all about sprucing up the home. 
Joining Linda's Nifty Thrifty party today!
Don't Miss a Post, join my list!