A few weeks ago, I shared some of my favorite sources for finding affordable artwork and did a whole post about choosing the artwork in our home. Mark is quite the collector of winter watercolors and I favor lake scenes. We both love original watercolors. So today I'm doing another post about artwork and will share more favorites from Etsy, one of the best sources for original artwork out there.
I'm also joining a few gal pal blog friends and they are sharing their Fall Emporium ideas for several different topics. I think you'll enjoy them all! So look for that below, you'll get lots of great ideas from these ladies. 
I've had these botanicals in my home for quite a number of years and have had a couple different sets over the years. I still have some in my guest room and have loved fern prints for a long time. Still do, but I was ready for a change. I bought these wood frames years ago at Hobby Lobby and they are standard 16×20 size.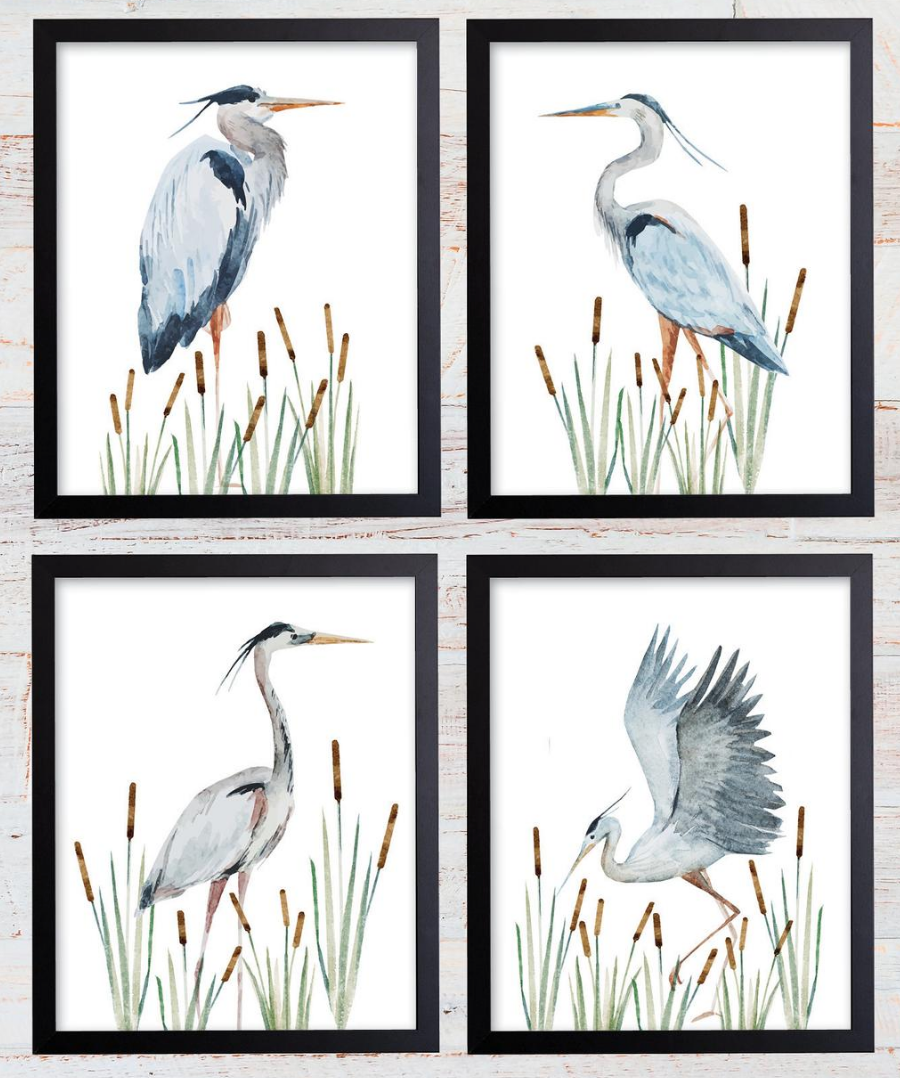 I have really had a fascination with heron and bird prints lately, so I started scouring Etsy and found this set of Heron bird prints from Patent Prints Store (affiliate link). I could choose the size 16×20 to fit my existing frames, so I hit buy and waited for them to come in. The set of 4 was $48, which is very reasonable for changing out artwork. It sure is a great way to freshen up what you have. Frames are the most expensive part of framing so if you already have good frames, just think about changing them out.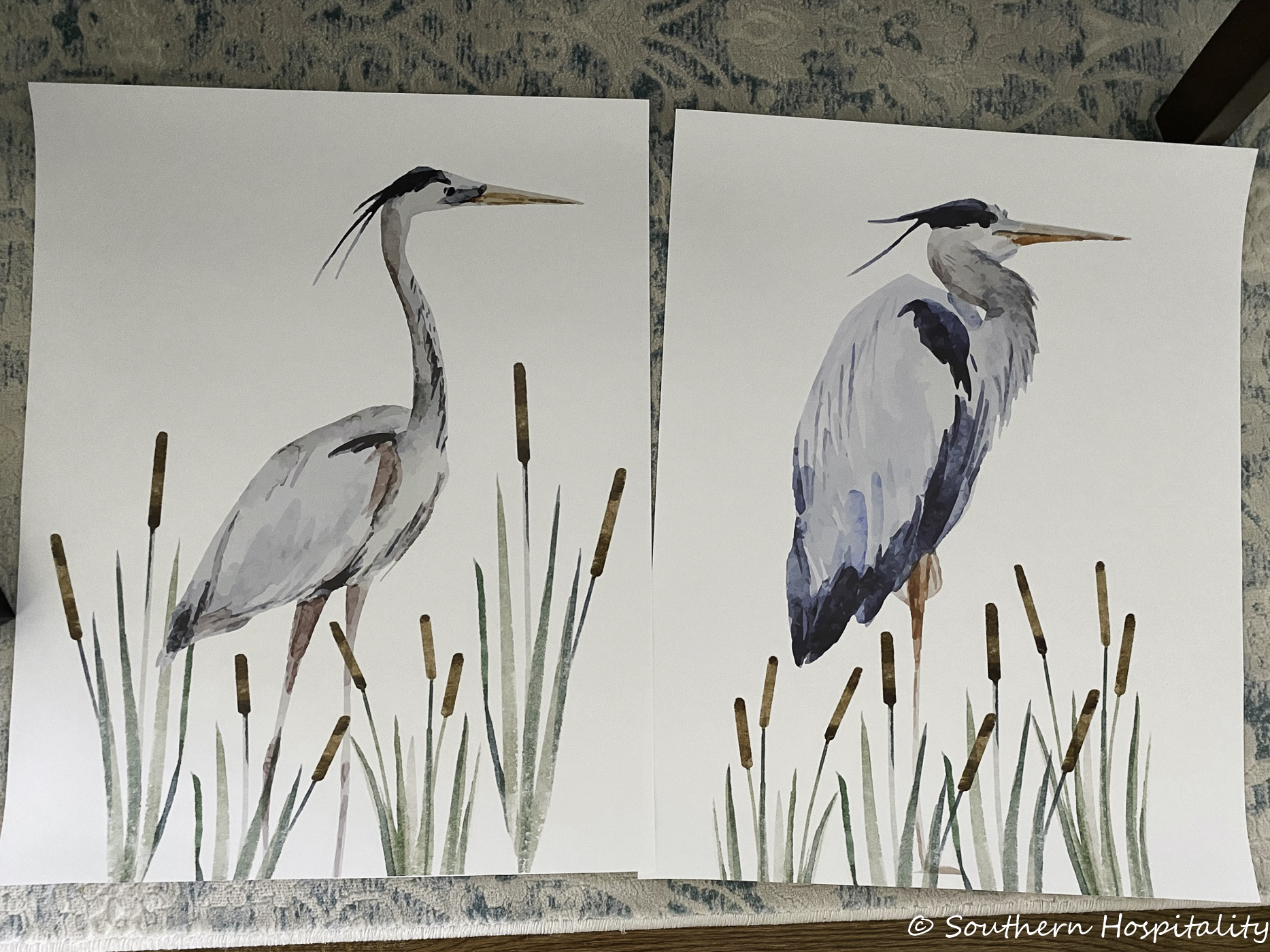 I chose the white background (you can choose Light Antique or White and with our white woodwork I knew the white background would pop against the navy grasscloth. It came in a set of 4, but I only had 3 frames to fill, so I let the one on the left sit it out for now. He's more of a brown tone and the other 3 are blue, which is just what I wanted in the dining room.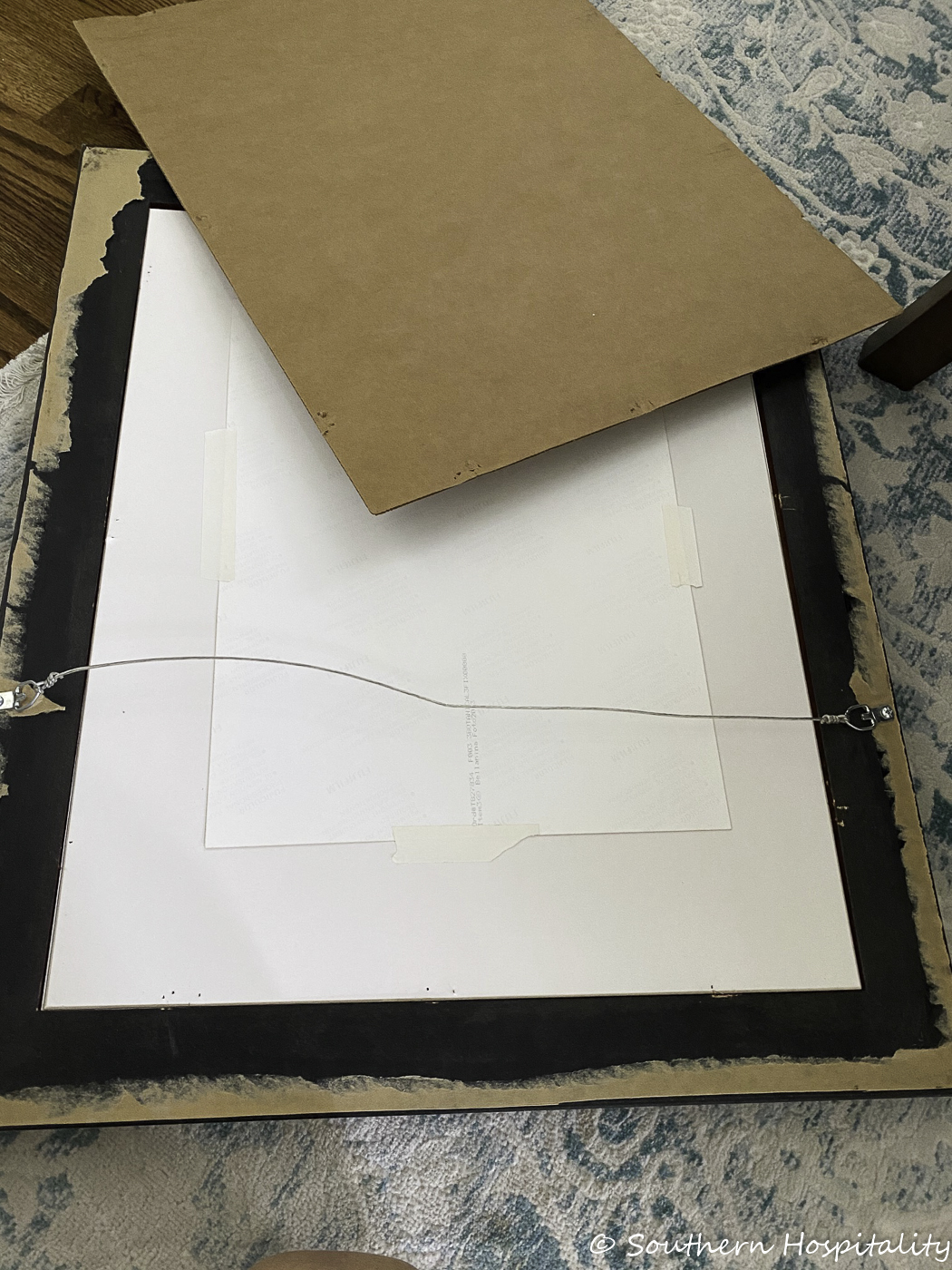 I simply took the cardboard back of the frame off and inserted the new prints and stapled the backing back on and hung them up.
It's so easy to change out frames. These have been changed a few times since they were originally done and the old paper got torn off long ago but it's not necessary to have it.
It took all of 30 minutes to get these changed out and hung up! And I just love them and how GREAT they look on the navy blue grasscloth in the dining room.
I absolutely adore them!
Each one is unique and pretty.
They make the best statement in here.
And I'm so glad I went ahead and changed these out.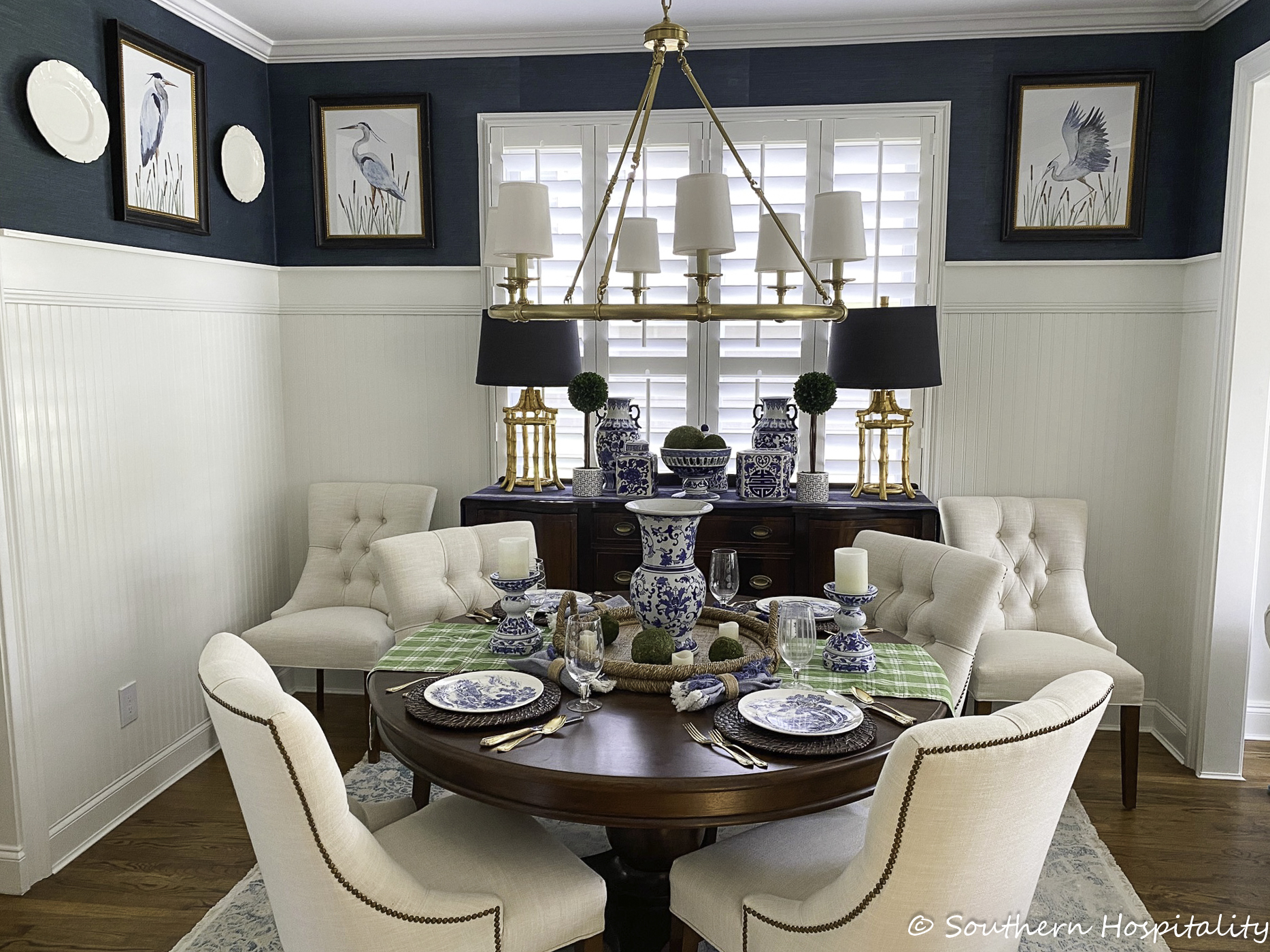 They add so much to the walls in the dining room and I couldn't be happier.
As I mentioned above, today I'm joining my blog friends and we are all sharing an Emporium of fun Fall shopping ideas for different areas of your home. I'm sharing all my favorite places to shop for artwork and my fave Etsy shops, so take a look all the way at the bottom if you're in the market for prints or artwork for my fave places to shop affordable art. Artwork is so personal and one of the most fun things to shop for. If you look at the top link in paragraph one, you'll see that Mark and I have eclectic taste in artwork and we both enjoy collecting beautiful unique pieces for our home.
Please enjoy the other curated collections at the "shops" below!
Designthusiasm • Tabletop | Maison de Cinq • Decor Accents | On Sutton Place • Blankets
Shabbyfufu • Flowers & Wreaths | Southern Hospitality • Artwork | StoneGable • Pillows
I hope you enjoy this collection of artwork, see if it appeals to you too. The Heron prints are now my fave!  This collection below is a mix of original artwork and prints, large and small, so if you're searching on Etsy be sure to read the sizes and know if you're getting originals, prints, or giclees. It will have all that in the description. You can get some really nice original small watercolors and acrylic smalls for good prices on there and it's such a great way to personalize your home! Below links are mostly Etsy shops but a few other options as well at other retailers for ready made art.
Be sure and visit my friend's Fall Emporiums above too for lots more ideas on updating your home for Fall!

Don't Miss a Post, join my list!