Last year was the beginning for Bella Rustica, a vintage marketplace held in Pulaski, TN that is a benefit fund raiser for AGAPE Ministries.  I had no idea what to expect, but knew this fun market would be in a big barn.  I figured it was a fashionable barn, unlike any I had ever been to and that was a correct assumption.  I had the best time meeting up with several of my blog friends and we enjoyed a girl's weekend, full of junking, eating, staying up too late, and all around girl time.
The best!  Girl time.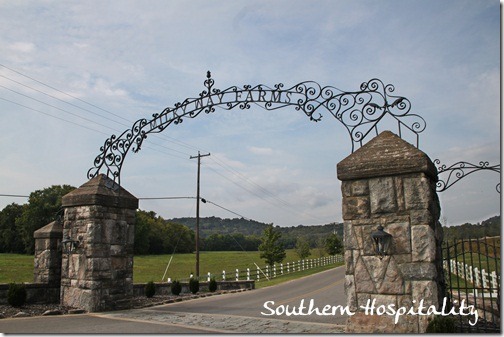 I drove there from Atlanta, a little over 4 hours and drove way out in the countryside, thinking I'd never get there.  I finally found the main gate to the Milky Way Farms where the market would be held for 3 days.  This place is totally fascinating.  I found out a little history of Milky Way Farms and will show you the big house later.
I followed all the cars and found a parking spot out in the fields where they were parking everyone and hurried inside to find my friends.
Fun to see this sign out front, with my friend, Donna with Funky Junk Interiors all front and center. She was the headline of the show, doing what she does with her junk love, making signs and playing with power tools.  I ran into Donna right away and we gave each other a big hug and greeting. She came down all the way from Canada to be here.
We're both ambassadors for Hometalk, who was a sponsor of the show, so that was fun too.
The barn was HUGE, with this big vintage sign hung up.  And all the merchants had their booths all set up  looking cute.
The horse stalls were incredible, truly this is about the prettiest and biggest barn I've ever seen.
One of the vintage booths set up for sales.
There was so much burlap, stenciled cotton, painted furniture and all around shabby chicness that you've ever seen in one place.
Beautiful signs
Pumpkins and saddles just felt like Fall out here in the country.  That Friday was incredibly hot, so by the end of the day we were all sweating.  I wore boots and should not have.
More vintage goodness
Lots of handmade items for sale.
The shop owners set up inside the barn and outside.  It was one beautiful Fall weekend.
I  met up with my sweet friends, Myra (My Blessed Life) and Kelly (Restore Interiors) from Birmingham.
See all the goodies out there, it was a treasure trove.
I spotted my friend, Miss Mustard Seed's new milk paint. Have you tried it yet?  So fun to see how Marian has grown during her blogging career and now has her own line of milk paint.
On Friday afternoon, Donna and I and some of the other blog friends had a blogger's decorating challenge.  We split up into 2 groups, grabbed a couple of gals from the audience and we each put together a vignette by pulling vintage goodies from all the shop owners outside and inside.  It was hot, but fun!
Here's my group, me, Sandra (Sawdust and Paperscraps), and Lucy (Lucy's Inspired) from Birmingham.  Loved hanging out with these fun girls!
We pulled that striped dining table out as our inspiration piece and all of us flew around finding things to fill in our vignette, starting with that folding rustic log screen we found as our backdrop.
A couple of funky lamps, a centerpiece of silver and those pretty green orbs, a vintage turquoise bench, along with a few other finds, completed our look.
We were pretty happy with how it all turned out. Cute and vintagey!
Donna's team put together an equally pretty vintage scene indoors in a horse stall.  We both had Lucy's on our team, Lucy on the left from the audience, Donna (Funky Junk Interiors), Angie (Country Chic Cottage) and Myra again.
Here's Angie, Polly (Blackberry House), and Gina (Shabby Creek Cottage) had a booth all set up and had a fun weekend selling their beautiful wares.  We all got together Friday night for a blogger's dinner and it was fun to catch up with them all.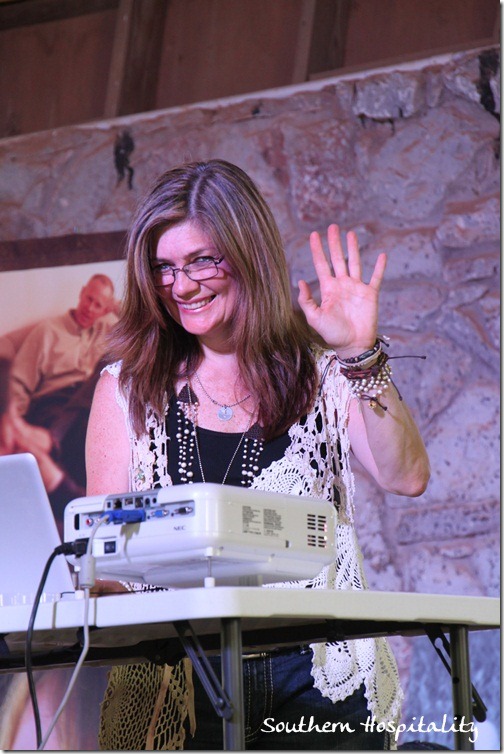 Donna was the headliner and did a fabulous job showing her slides and talking about working with junk and power tools.  Everyone loved her and it was fun to see her do her thing and be right at home here in TN all the way from Canada.
She did some workshops and several girls got to make these vintage Farmers Market signs.  They were so cute and I wish I had made one.
Here's a group of ladies that Donna helped with making the signs.
The whole scene of Bella Rustica was just a serene get-away, from this neat old car to the entire ambiance of the farm.
I love getting out of the city and into the country and this was a perfect setting for a girl's weekend.  So glad I got away and hung out with Donna and Sandra at a cute little old house.
There was a lot of pretty to see and just what I needed to get away from house renovations for a weekend.
I only bought one thing the whole weekend.  Couldn't resist this pretty pillow from Vonda at the The Brassy Begonia.  It will be such a nice addition to my new house and do you see the word on there??  HOME…..that word embodies the entire journey I've been on this year.  Ahhh, can't wait to find the perfect spot for it.
Donna invited Sandra and me to stay in this cute little house in Pulaski with her and Linda (Bella Rustica organizer) for the weekend and it was so much fun.  We stayed up way too late talking and getting to know each other better, sharing our stories, eating junk food, laughing, crying, and just enjoying the moment.  There's nothing like a girl's weekend get-away from it all.  I think we all needed it, I know I did!  Donna and Sandra are both precious women and I'm so glad to call them friends.
I so enjoyed the get away and met new and old friends. To those of you who read my blog and came up and introduced yourselves…..thank you!  You have no idea how blessed it makes me feel when someone introduces themselves and tells me that they have been praying for me!  I'm so overwhelmed sometimes at the blessings I get from this blog.  I've made so many friends all over the world and this weekend was no exception.
Blessings are everywhere if we just look for them.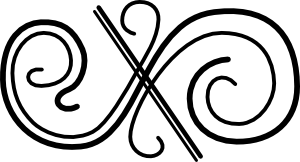 For those who wonder about my giveaways, I always go back and add the giveaway winner to the giveaway post after a winner has been chosen and emailed.  You can always click back in my posts and see who won after they are chosen and posted.  Giveaway winners have been posted for the following giveaways:
Don't Miss a Post, join my list!