It's another exciting day for me!  Two years ago, my kitchen and guest bath were photographed for Better Homes and Gardens Kitchen and Bath Makeovers magazine.  My kitchen was featured last Spring and now this year, the guest bath finally graced the pages of this iconic magazine that I've been reading for years.  I shared all about the photoshoot 2 years ago.  It takes awhile for stories to get to print.
It's not the MAIN BHG magazine, but Kitchen and Bath Makeovers, one of their special issue magazines.  Even so, that doesn't lessen my excitement at getting featured in another magazine.  This is dream come true stuff, people!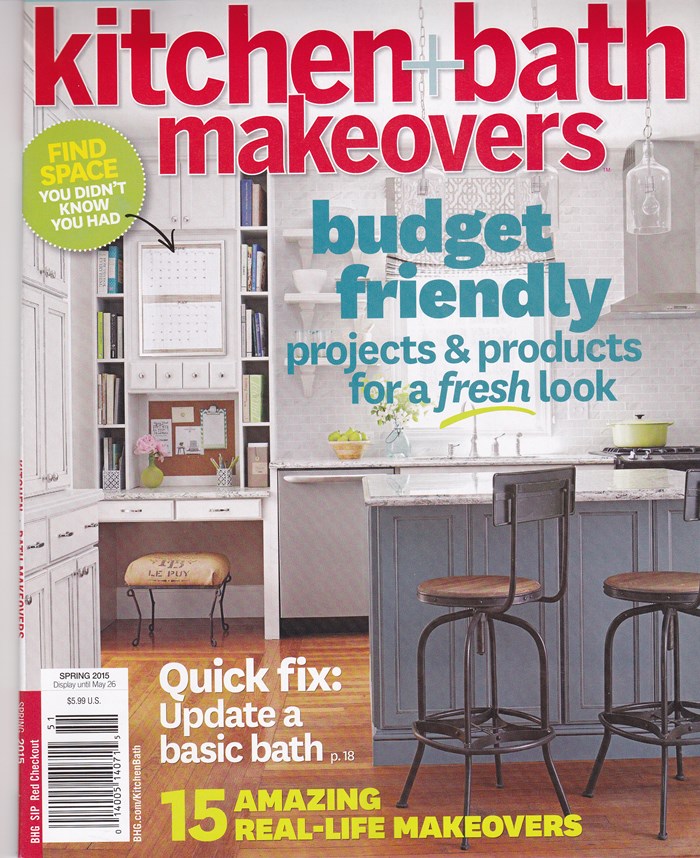 So, check it out on the local newsstands. I found mine at Publix, but most places that have magazines should carry this one.   There are a bunch of bloggers in this issue too.
There are 4 pages in all and I was so happy to get such a nice feature.
I opted not to gut my bathrooms and to  just spruce them up and did many cost-saving projects in this space.  One day, I may start over and get new vanities and tile, so we will see how the projects go. It's in the back of my mind to do bathroom makeovers eventually.
Thank you all for reading and for your support all these years! I couldn't do this without ALL of you out there, following and supporting my blog.  Thank you, thank you!
Don't Miss a Post, join my list!