I'm excited to share this post today! Aren't we all loving spring and all the beautiful spring flowers and blooms that are all over the country right now? Getting to see Biltmore Blooms in Asheville, NC this year was a real treat and I'm so happy I got some great pics to share with you. God sure knows how to paint a beautiful canvas doesn't He? There is so much beauty in our world and that's such a wonderful thing to enjoy this time of year. Spring is my favorite and I hope you enjoy all of these Biltmore Blooms!
I won't say a lot all the way through this, but take in the beauty of the blooms. One of the fun surprises on this tour of the Biltmore Blooms was the train display inside the Conservatory. It was a treat to behold, so you'll see what I'm talking about below. The walled garden is just below the Biltmore house and
The tulips were still looking beautiful and seeing these planted en masse was gorgeous!
The gardener's cottage.
There's the Conservatory and we'll go inside next.
Entering the Conservatory we see lots of beautiful flowers and plants.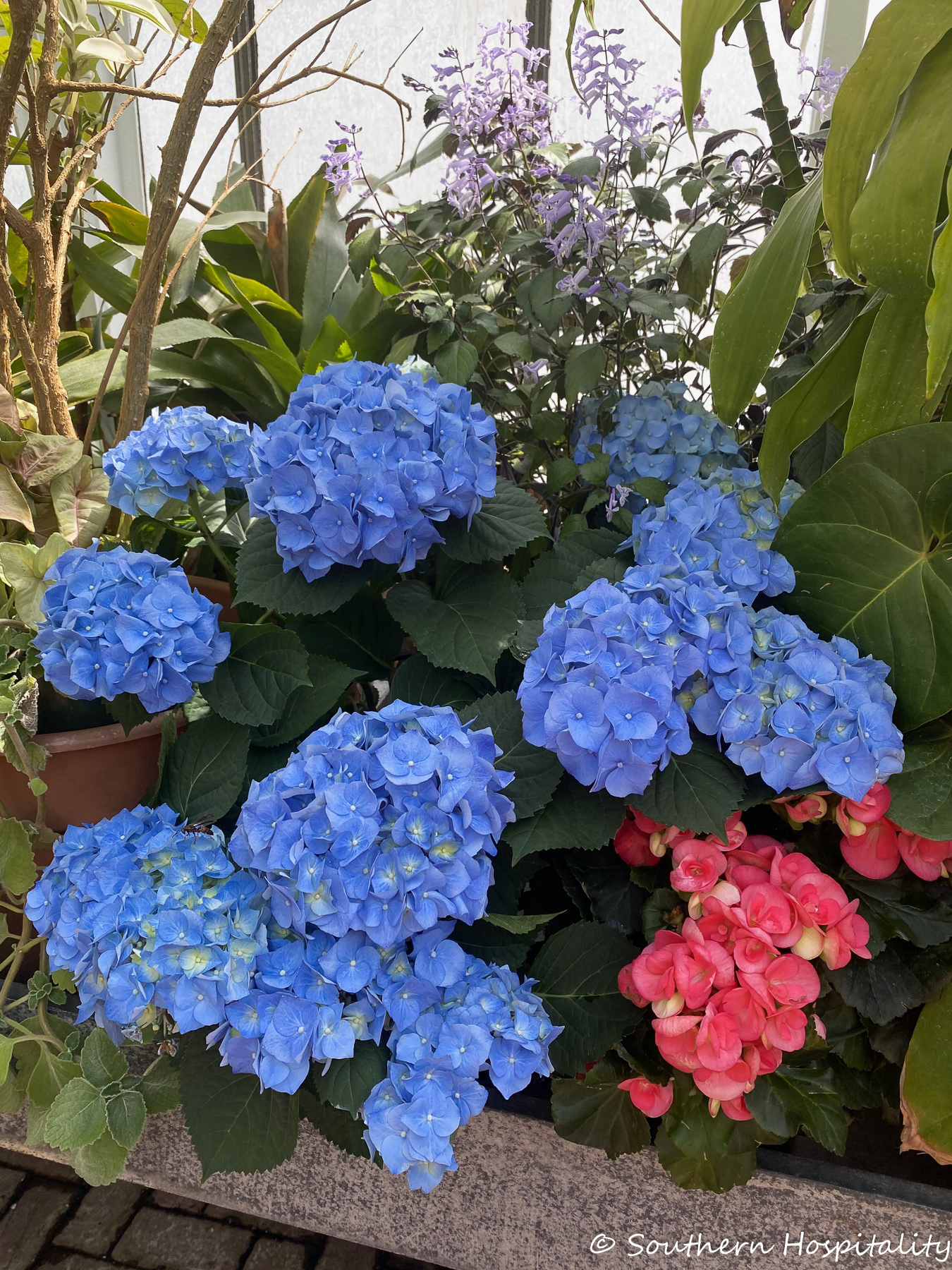 The Biltmore train display inside the Conservatory was such a treat. If you love fairy gardens, this is a good one. Every building as well as the train support was made out of organic natural materials found outdoors, such as bark, leaves. acorns and it was just amazing!
The Biltmore itself as well as other buildings were recreated out of these natural materials.
Isn't this gorgeous? The shingles on the buildings were eucalyptus leaves. Can you see that? I'm sure it all has a protective coat over it to preserve and keep it.
The train trellis ran all through the Conservatory and we could hear the train moving as we went through. I thought this tiny train was a wonder!
And there's the Biltmore in full miniature glory!
I couldn't get enough of it.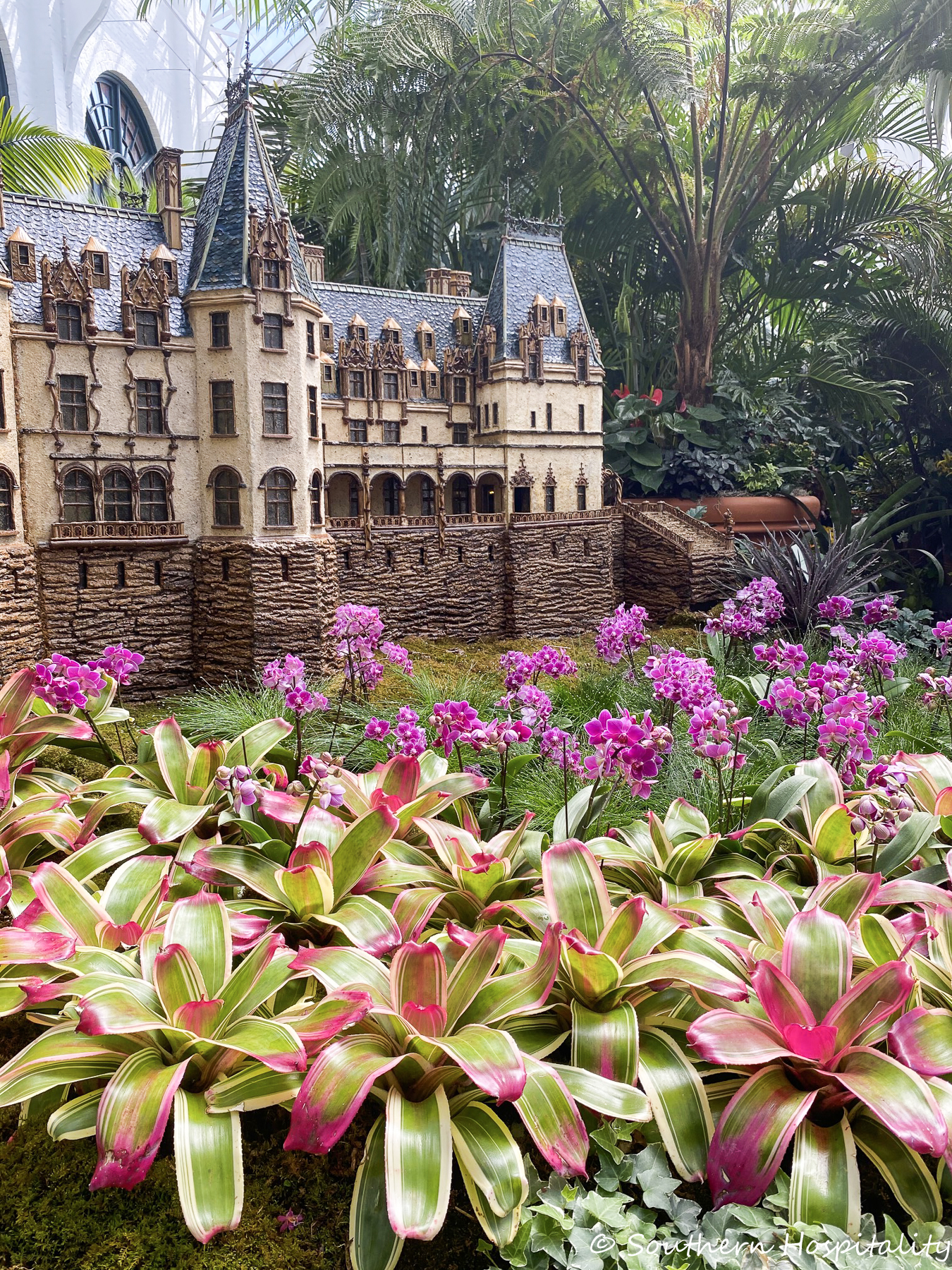 Such a gorgeous display.
There's the train moving along the tracks.
What a treat to get to see this display.
Set to perfection with all the plants.
Wasn't that absolutely amazing to see? What a treat for Mark and I to experience together. We sure enjoyed our visit to the Biltmore and Biltmore Blooms.
If you missed my tour of the Bilmore estate, check out Part 1 and Part 2.
Don't Miss a Post, join my list!