Just a couple of weeks ago, our Birmingham Botanical Gardens had an orchid show and sale. I decided I must check it out and already showed you the orchid I brought home. Thanks for all the tips from those of you who have grown orchids before.  I'm really going to try to keep this one alive.
I took my camera with hopes of getting some nice orchid shots too and had a ball trying to capture the beauty of these delicate flowers. 
I ended up taking  a lot of pics and was pleasantly surprised at how well they turned out. I want you to know that these pics are edited for contrast, size, etc., but I did nothing to the color.  This is straight out of the camera beautiful.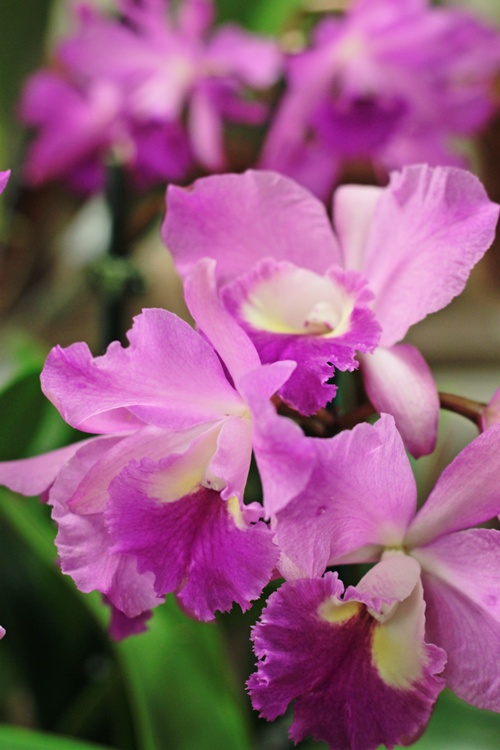 It was amazing how many different varieties there were and all the color combinations they had.  I have no idea what all the names are, I didn't take notes on that.  My intent was just to capture as many blooms as possible with my camera.
Note on my camera:  taken with Canon T1i, with 50mm1.8 lens.
So enjoy the show!!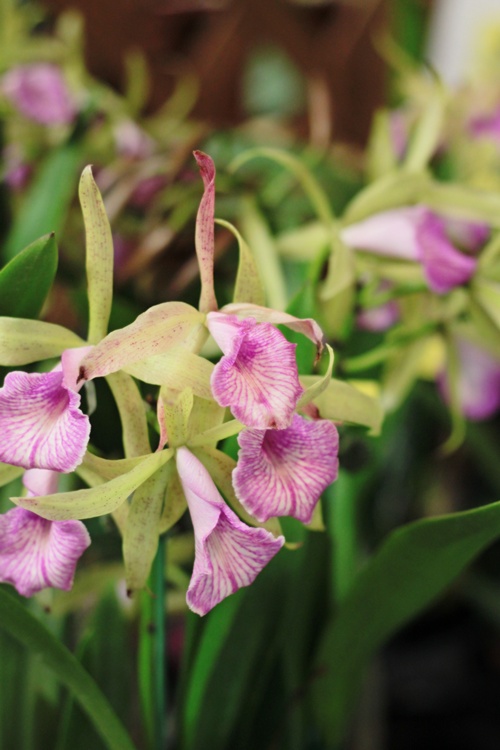 This is the one I brought home, a soft and delicate green/yellow shade.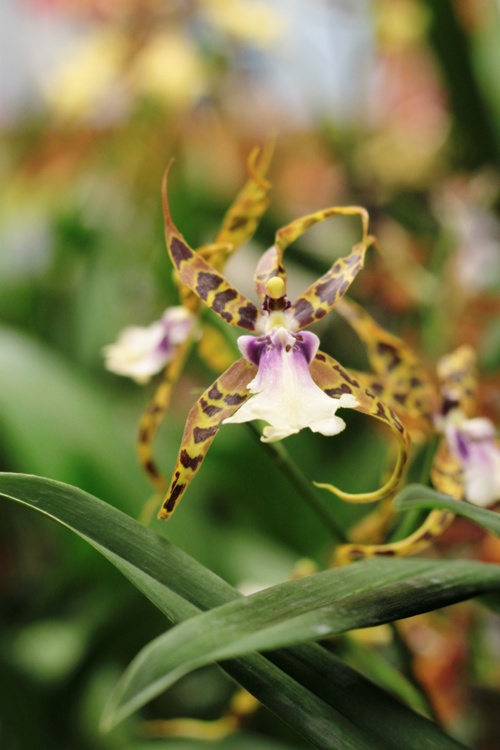 Aren't they all beautiful and different??  I was just drooling over all of them.  Thanks for going along with me and I hope you got inspired for orchids too.
I stopped by the Leaf and Petal, the giftshop at the gardens and they have some lovely items in there.  All are garden related and such pretty things to look at. 
Wreaths.
Pretty mercury glass votives.
Botanically inspired pillows.
How about a big colorful grasshopper on your pillow?
Potted flowers and a gorgeous driftwood mirror frame.
Simple green bottles filled with fronds.  Elegant and easy.
Loved the big urn with mossy ball inside, along with the green bottles. Feast for the eyes.
I had to come home with 3 of these little white guys.
Cute owl on a pumpkin.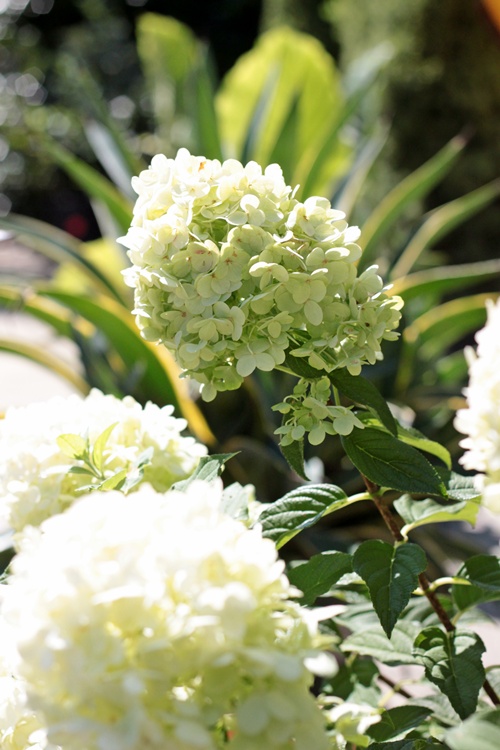 And a Limelight hydrangea in bloom.  I have a huge Limelight and love it.  It's a bloom buster for me.
Hope you enjoyed the orchid tour at the botanical gardens.  It's a treat for the eyes!
Don't Miss a Post, join my list!