For the last 2 years around this time, I have ventured up to Nashville for the Blissdom conference.  It's been fun every single time, meeting up with fabulous other bloggers in the home niche (and outside that niche for that matter), for some fun and catching up.  Not much sleep, but a whole lotta fun.  You know there will be a whole bunch of chatting going on.
This was a big part of the home bloggers from last year.  They are all wonderful ladies and I'm proud to be a part of them.  Do you recognize some of these blogger friends?  I'm sure you do!
(me, Edie, Kate and Layla, photo courtesy of Kate)
I'll be heading out in a couple of days and can't wait to catch up with these girls again.  Shhhhh, this year several of us are not attending the actual conference sessions, but chose to meet up and hang out together.  You just know how much fun we will have.
And imagine all the boots that will be in attendance. 🙂
Are you going to Blissdom too?  Let me know if you are.
Attending a conference like this can be quite daunting, meeting all those new people and wondering if you will connect in person like you do on your blog.  Meeting these girls in person has been one of the best parts of blogging for me and forging friendships is a huge part of this blogging journey.  It has added so much to my life and meeting up in person is just the icing on the cake.  The cherry on top!
So, I hope if you are going that you will introduce yourself.  I'd love to meet all of you.  If you are going and don't have a group to hang out with, you are welcome to hang with me.  Don't feel left out, introduce yourself and get to know others.  You'll be glad you did!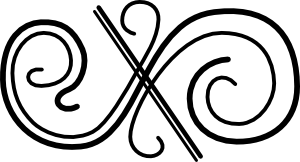 The Vintage Pearl winners are:
Lesa January 20, 2011 at 9:33 pm
I love all of her pieces, just precious! If I had to pick, I would say the "Heart to Heart" with my honey and my name on there. Thanks for your blog and all your great projects/pics. And thanks to The Vintage Pearl.
Love love love you both!
AND
Kim January 19, 2011 at 9:20 pm
My favorite is the key to my heart necklace!
Ladies, I've emailed you both, so please get back to me!
Don't Miss a Post, join my list!