It's that time of year again.  When we turn to outdoor living, enjoying those summer breezes and dining al fresco.  I've always been an outdoor girl and having a pretty spot to land is so enjoyable this time of year.  I'm afraid those summer breezes are a distant memory here in the South right now. It's downright sweltering!
Last year, I created my own outdoor oasis by redoing my plain deck into something a little more useful and pretty.  You can read all about my Top 5 ways to create a nice outdoor space.  I really did enjoy that deck space last summer, but of course, now I'm enjoying the new sun porch that we just finished.  We are definitely spending  a lot of time out there now.
So, sit back and enjoy these breezy Summer porches from Southern Living. If you need some inspiration for this time of year for creating your own backyard oasis, these are just the ticket to get you enthused.
Rustic brick outdoor fireplace, wouldn't this be nice?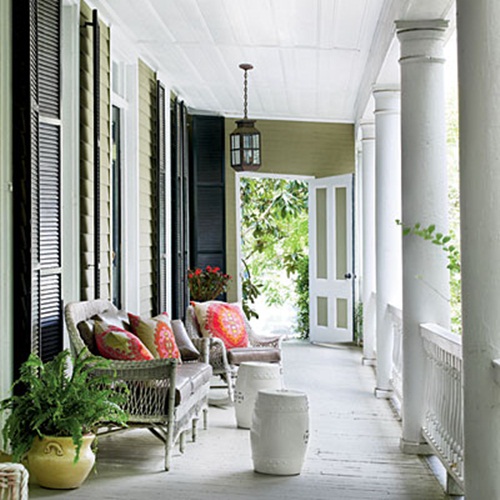 I've always dreamed of a big front porch like this. Ahhhhh!
Swings are such a staple of summertime living.  Love this graphic rug too.
These colors just scream summer, don't they?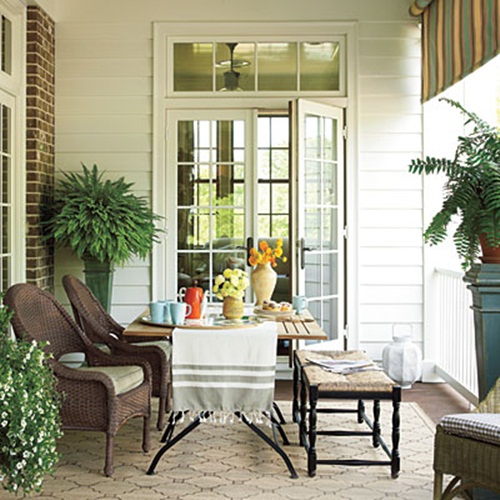 Simple. Elegant. Beautiful.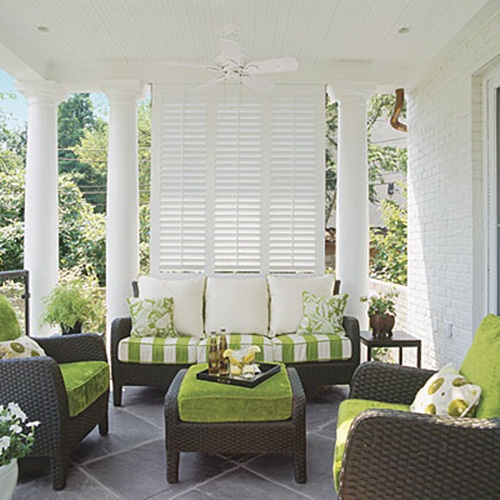 Great idea for using shutters as a backdrop.  So dramatic and pretty.  And simple too!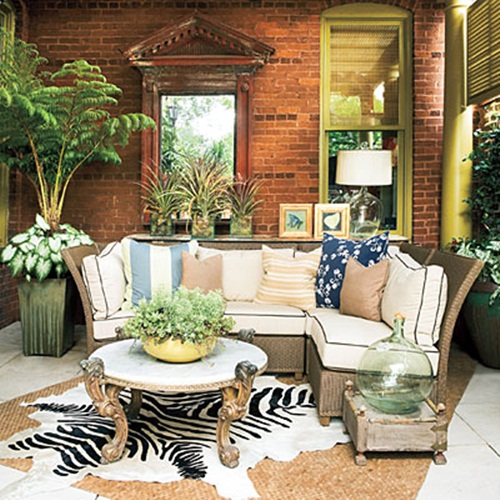 This looks like a completely inviting space to relax.  Love that zebra rug too.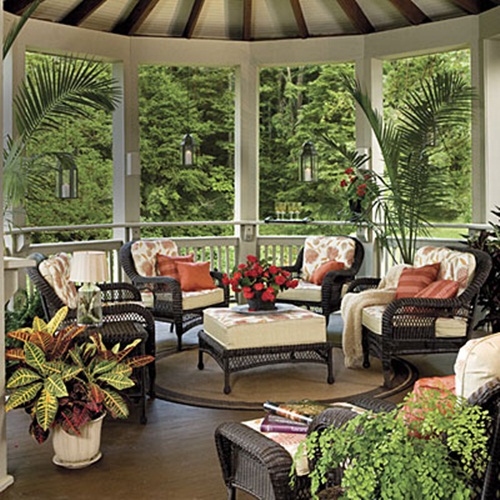 Lanterns and cushions and plants, so pretty.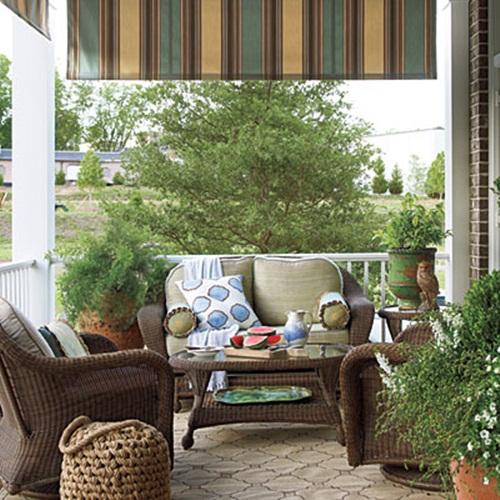 Wicker is so nostalgic and lends itself so well to summer living too.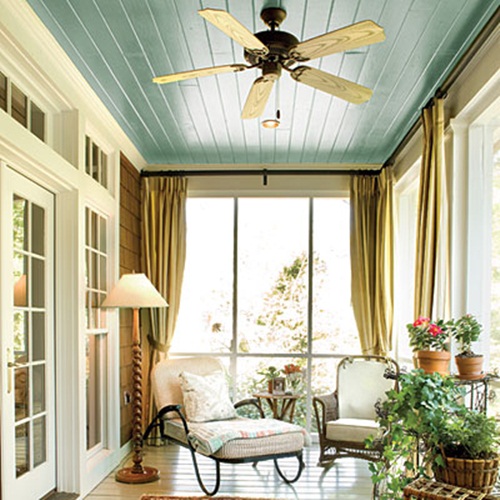 Look up at that beautiful blue ceiling!  How pretty is that?
Courtyard patio spaces are so inviting too.  I love this type of look so much.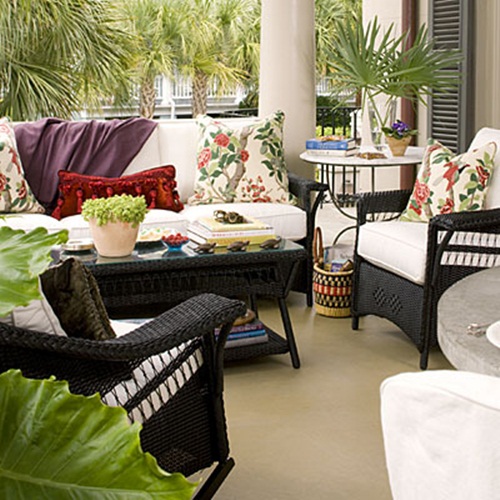 Gorgeous!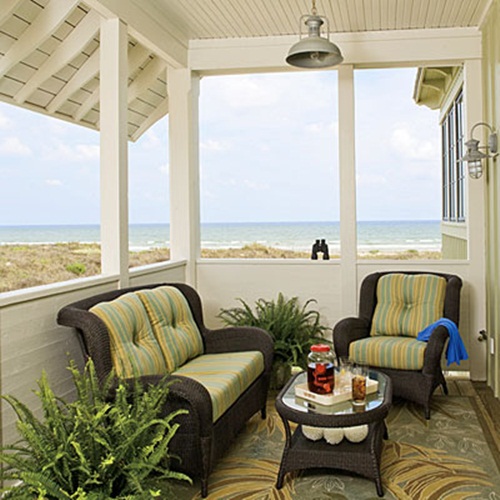 Now with that view, nothing else matters!
Did you spot any that made your heart go pitter-patter?  Yeah, me too.  I love all of them.
And I hope you got some ideas of your own to make your outdoor spaces more cozy and comfortable for summer.  Those temps are already plenty high and we all need a shady spot to relax.
Tell me, do you have a special outdoor space or are you looking to create one this year?
Don't Miss a Post, join my list!