What better place for inspiration is there than Homegoods?
Cute Ms. Layla came up to Birmingham for a little impromptu shopping trip, so I met up with her at Homegoods and we walked around browsing all the fun eye candy inspiration that is always to be found in this store. Walking, browsing, chatting.  We could have talked for hours.   We only live about an hour from each other, so it is always fun to spend some time with Layla.
She was looking for some inspiration for a photo shoot that she has coming up very soon.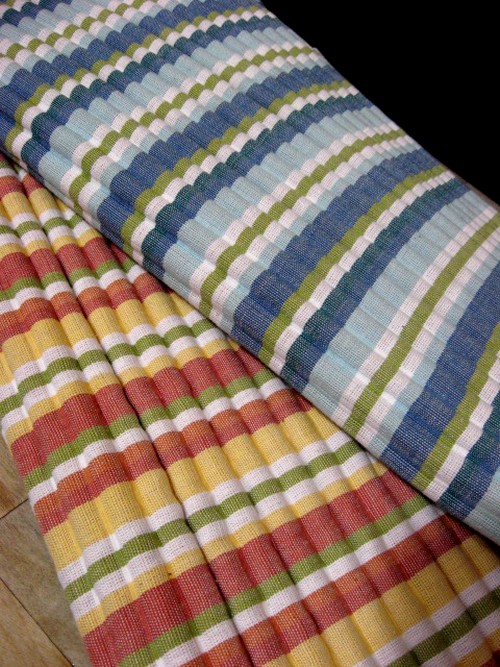 These rugs had some great colors to work with.
This fun and funky lime green peace sign rug was a throw back to my era, the 70's. 🙂
Another pretty blue and white rug.  Homegoods always has a wonderful assortment of bathroom rugs.
We liked this chunky white framed mirror and it reminded us of the Design Star competition last week.  We liked white better than black.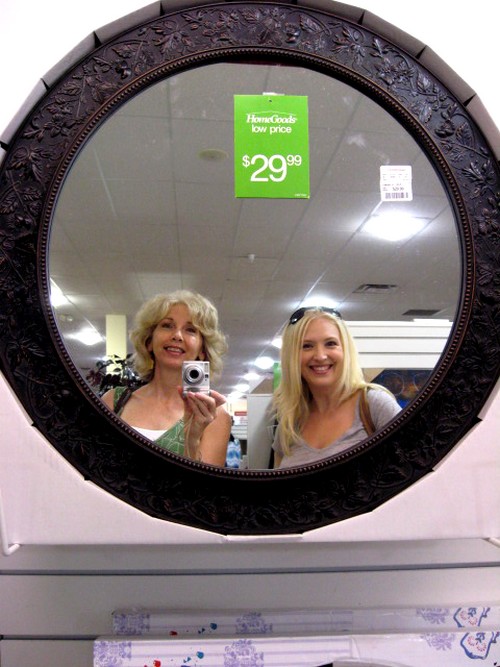 Prices on these mirrors can't be beat.
Love, love this chair.  I have a thing for chairs. Wish I had room for this one.
How about these floral shabby chic pretties on clearance for $90 each?   You'd have to love floral for those though.
I loved this striped rug, it would surely make a statement in a room.
And their lamps can't be beat.  How about orange?
Or soft blue with pretty shades?
Or glossy white ceramic and soft blue shades?
Or turquoise green with a funky print shade.
Lots of possibilities at Homegoods.  No, they don't pay me to say this, but I love the store.  It's definitely a go-to store for me!
Thanks for tagging along on our shopping trip!
Don't Miss a Post, join my list!