This post is sponsored by Ready to Care. 
Hey, friends! I don't always post on the weekend, but I've got an important message to share with you today about caring for our senior citizens.  Since I'm a Baby Boomer and many of you are too, our parents are definitely aging and many of you have lost your parents.
Mark and I still have both our parents and as I watch them all get older, I'm so grateful that we have enough family around to care for them and see to their needs.  My sister and I watch over our parents and Mark and his sisters do the same with his parents. It's wonderful that both couples are still living  in their homes and are still actively driving in their early 90's.  That's pretty amazing right there!
Dad had a big health scare last year with his c-diff bout that took him months to get over and mostly back to normal.  We are so grateful that he is so much better a year later, but at 91 he will continue to age and perhaps face more health issues.
It feels like we are not that far behind them.  My dad is 30 years older than I am, so my generation will continue to head further into our senior years in the next decade.  That's a sobering thought!  We are the sandwich generation, in between children/grand children and our parents.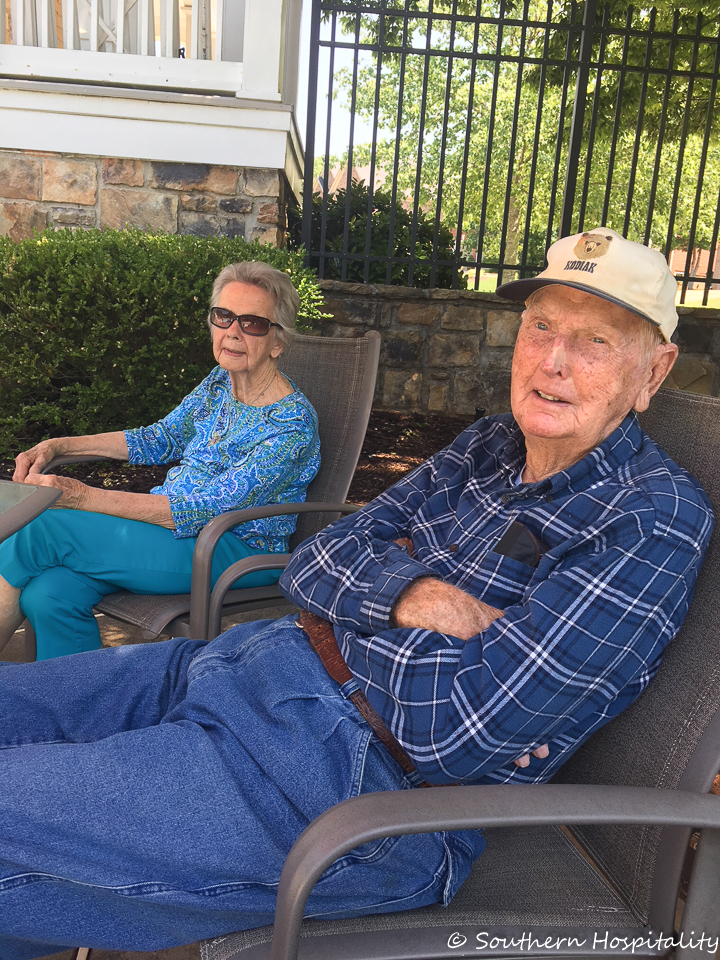 But, did you know?  
The aging population is growing rapidly, while the population of professional and community caregivers is going down.
Before 2020, people aged 65 and older are predicted to outnumber children under age 5 for the first time in human history.
Doesn't that sound crazy?  That's only 2 years away!  
By 2050, the 65+ population is predicted to be more than double the world's youngest citizens and those living beyond age 80 are expected to triple over the next 30 years.
Isn't that astounding?
I don't know about you, but those are some pretty staggering statistics.  I know that many of you are close to my age or older or younger, but it will certainly affect all of us.  In 30 years, I'll be over 90!
Today, I want to share a company and an initiative to help our aging seniors (and perhaps US in the future!).  I'm joining with Ready to Care to let you all know how you can help with this crisis of aging that is going to happen here in our country.  We need to be prepared on how we can help the situation so I'm going to share that with you today.
I challenge you today to take the Gratitude Challenge:  
Thank seniors you're grateful to have in your life.
Then, reach out and do something kind for a senior in your life. Be the reason they're grateful this week!
Next, challenge your friends (or if you're a blogger, your followers) to take the Gratitude Challenge and share their experience.
Ready to Care helps connect seniors with volunteers to help make their lives easier and to bring people into their lives.  Here's more about Ready to Care's mission and how YOU can help:
Ready to Care is a free initiative established in 2018 by Home Instead, Inc.  The movement is designed to inspire more people to become community caregivers  and they provide inspiration via weekly text messages that offer care tips and missions.  The group also has an online community who shares comments and social media for those involved to share their experiences.  The biggest issues that need to be addressed with seniors is nutrition, isolation, dementia, mobility, health and safety.
Do you have a senior in your life that you regularly care for, visit in person, and look after them? 
How can we help our aging seniors? 
Ready to Care community has completed over 1,000 care missions since it was started in April 2018. It's really simple acts of kindness that anyone can do.  Say Hi to a senior, let them know they are important, lend a helping hand with yard work, drive them to the store.
Here's a Holiday initiative that I'd like to share with you too.  Do you know a senior with a sweet tooth?  I sure do!
Bake your Heart Out!
What are you baking this year for the Holidays, for Thanksgiving and Christmas?  From breads, cookies, candies, holiday baking is a tradition for so many of us this time of year. Why not bake some extra cookies and deliver them to a senior neighbor or relative that might not be able to bake for themselves.  You could even invite them to bake with you, or keep you company anyway.
Many seniors are lonely this time of year and some of them don't have family members around.  Do you know anyone like this?  Baking is a great way to spread some Holiday cheer and keep them involved in Holiday traditions.
Brighten someone's day by inviting them to bake with you and your family.  Take the time to drop off some sweet treats and visit with a senior you may know.  This is a small way to show we care for our seniors.

What is your favorite Holiday recipe to share?  
I have a few sweet treats I've shared here on the blog that continue to be favorites.
This
Crockpot Chocolate Peanut candy
from Trisha Yearwood is one of my most pinned and clicked to posts I've ever done and every Holiday it comes back around.  We've been making it several years and it's a winner.
So, I just wanted to share this initiative today, as when I heard from
Ready to Care
, I could really relate to the aging crisis and how it's going to affect all of us.  With my own parents as aging seniors right now and the rest of us following along behind, it's definitely something to be concerned about.  If we all do some good in this world for seniors, we can make the world a better place for older adults today and future seniors.
And don't forget, we are future seniors!  I hope you'll sign up at Ready to Care and get involved in helping seniors, one good deed at a time. You can follow
Ready to Care
on Instagram too.
Don't Miss a Post, join my list!