Atlanta has a great design presence and there is a multitude of designer showhouses throughout the year. I first went to Cathedral Antiques show a couple years ago and visited the showhouse that was designed by different local designers and enjoyed it very much. This year was a little different, in that St. Philips Episcopal Church was open for the antique and flower show, which they hold every year and a separate showhouse tour was happening during the weekend, which I missed, but heard was fantastic.  My friend, Sherry Hart, designed a home in the showhouse tour (this link is just one small part of it) and from what I saw, it was amazing, so check out her blog post for more details on one of the houses on the tour.
I did make it to the antiques and flower show held at St. Philips, a beautiful old Episcopal church in Buckhead
They had gardens and flowers set up for spring dreaming.
The inside of the church is just stunning, with gorgeous stained glass windows and woodwork for days.
I tried to take pics of most of the floral arrangements, since we all need a shot of spring right about now.
Love that sweet little lamb in the middle of these beautiful flowers.
Beautiful architecture windows and flowers mixed together create a beautiful display.
I strolled around looking at the antiques that were displayed by some fine antiques dealers around the country.
Lots of beautiful vintage things to look at and admire.
I've always had a thing for these Staffordshire dogs.
This little marble topped side table caught my eye.  Checkers anyone?
I always have a thing for botanicals too and these vintage bookplates were very pretty.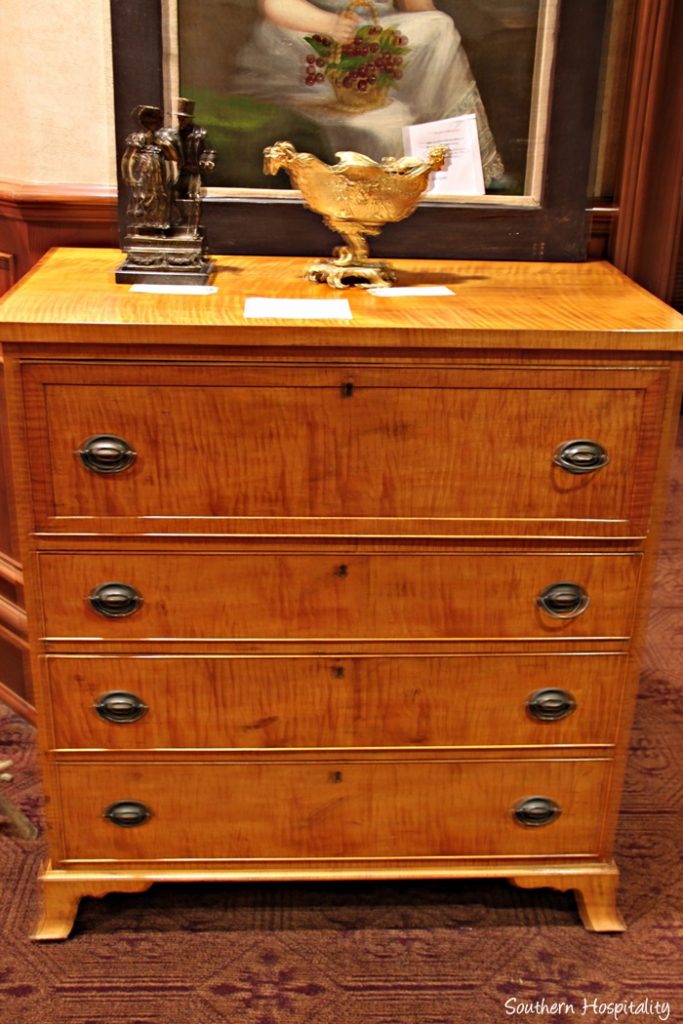 Not a great picture, but some of these vintage pieces of furniture were just gorgeous.
I  love a pretty armillary and this one is beautiful.
Old shutters along with pretty vintage lamps and a rustic table made for a beautiful display.
I love looking and browsing antiques shows and gardens as well.  It definitely gets me in the mood for spring and antiques shopping!  In fact, I'm heading to Scott Antiques this weekend and it's been way too long since I hit that place, so it will be fun to browse, even though I don't need a thing.
Don't Miss a Post, join my list!