Christmas in Mountain Brook, AL is a beautiful thing.  I've shared this old area of Birmingham with you before with the older homes, estates, magnificent views, and just what a pretty area it is and I usually go to the IPC (Independent Presbyterian Church) Christmas home tour that is held every year at this time.  I don't think I've missed one since we moved here 5 years ago and last weekend was it.
The 5 homes are identified with this sign in the yards.  Pictures were not allowed inside the homes, so I snapped a few outside to show you how pretty this area looks decked out for Christmas.
In Mountain Brook, fresh greens rule.  I say every year that I'm going to go more in this direction, but then I just end up pulling my bins out and using what I have without spending the $$ on fresh greens.  One day, I may just do it!  I adore this look.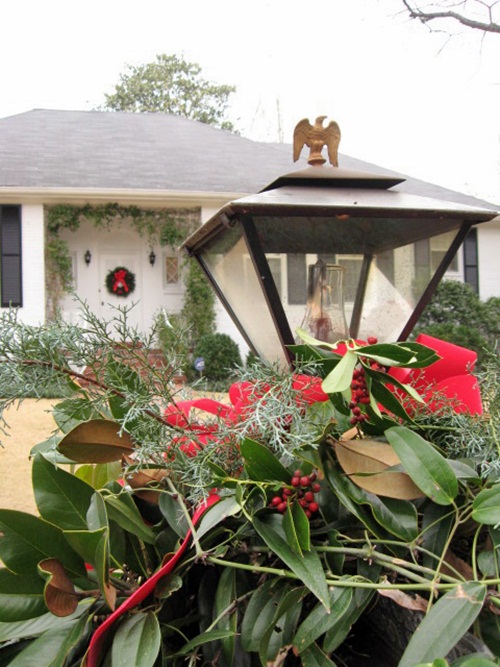 I normally put a pretty fresh greenery swag on my mailbox, but I even skipped that this year.   Mountain Brook had plenty of beautifully adorned mailboxes that I'll show you.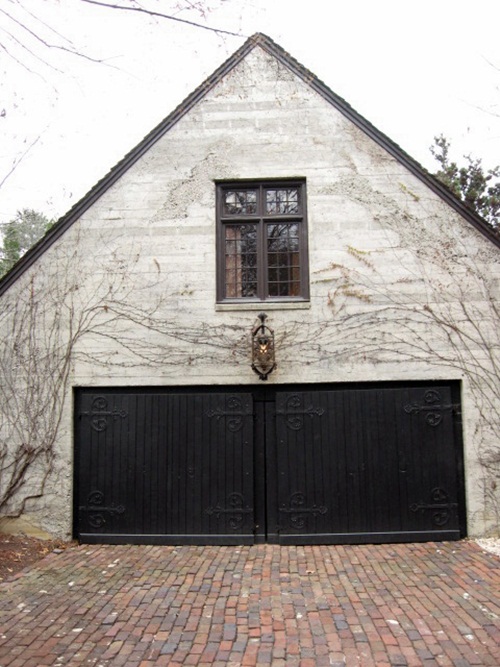 As well as beautiful exteriors on the homes.  There are so many styles of architecture displayed and nothing cookie cutter about Mountain Brook.
So, enjoy the tour from the outside, with pretty fresh greens.
Pinecone trees.
Winter cabbage on an outside table.
A beautiful fresh magnolia wreath.
Another fresh wreath
Gorgeous gardens.
Beautiful terraces.
Yet another stunning real greens wreath.
An arbor.
Another wreath on a back gate complete with white picket fence.
One of the homes coming in the front door.  So welcoming, don't you think?
An outdoor table with mossy reindeer.
A house next door to one on the tour.
This home was one of the tour homes and very contemporary inside.  Beautiful views too from the back.
Last stop of the day.
With another gorgeous door flanked with fresh greens.
We spotted such pretty mailbox swags with real greens and all unique, so I snapped a few to share with you.  They were all wired securely on the mailboxes and just looked great.
Pine, cedar, magnolia, holly, the mix is endless.  Pinecones and bows complete the look.
Beautiful!
I love the one on the right with the huge pinecones.
Are you inspired for fresh greens?  I sure am and maybe one day, I'll do ALL that myself.  At least a fresh garland and wreath.
You know they smell awesome too, which is a huge plus for me.
Don't Miss a Post, join my list!