Fall in New England is the perfect time of year to see the turning leaves and experience Fall in this beautiful area of the country.
Hey friends!  We are back from our New England/Cape Cod vacation and wow, was it fun!  It was my first time up there, so I had no idea what to expect, but it was a lot of sight seeing, looking at the beautiful Fall leaves that were all turning during that time and eating so much good food.  We saw some gorgeous scenery and houses and I can't wait to share it all with you all, but it will take me awhile to get through all my pics and get them edited.
So, today, I thought I start with some quintessential Fall leaf peeping in New England. We were on Cape Cod the whole trip and ended our visit in Newport, RI, so once I get my thoughts together and can get it all posted, I'll share the highlights from each stop, from Chatham, MA to Nantucket, to Falmouth and finally Newport. All were unique and different and all had plenty of inspiration to see and explore. It's true what they say about New England in the Fall. It's spectacular with all the Fall color!
Let me just say that I'm officially in love with lobster rolls. I had the cold ones and the hot ones and they are both delectable treats. I can't wait to get another one!  I can now see why Mark has been raving about them since I've known him. He's been to the area at least 3 times and was a good tour guide for us.  We saw some new things and he shared some of the things he had experienced before and it was a wonderful trip.
We had mostly good weather, although the day we arrived and the day we left, it was rainy and windy. But the rest of the days were mostly sunny and cloudy, so it made for some beautiful pictures.  I took hundreds, I'm sure, I haven't even counted them all yet, but I'll start getting my posts together and share the rest with you soon.  There were SO many beautiful homes in Cape Cod that my home loving heart was filled to the brim.  These Cape Cod styles really speak to me SO much!  I'll do a whole post just on the beautiful homes I photographed, as well as the B&B's and the restaurants we liked.  It was an amazing trip, one that I'll never forget and we had such a great time together.  This was our first big vacation since we've been married and I'm already looking forward to the next one.
So let's start off this Fall week of November with some gorgeous leaf turning in Cape Cod.  These were taken during our whole week there, from Chatham, to Newport and in between, so I hope you enjoy!  I'll tag the photos where they were taken.
Eastham
Chatham
Chatham
Provincetown
Provincetown
Provincetown
Provincetown
Provincetown
Provincetown
Chatham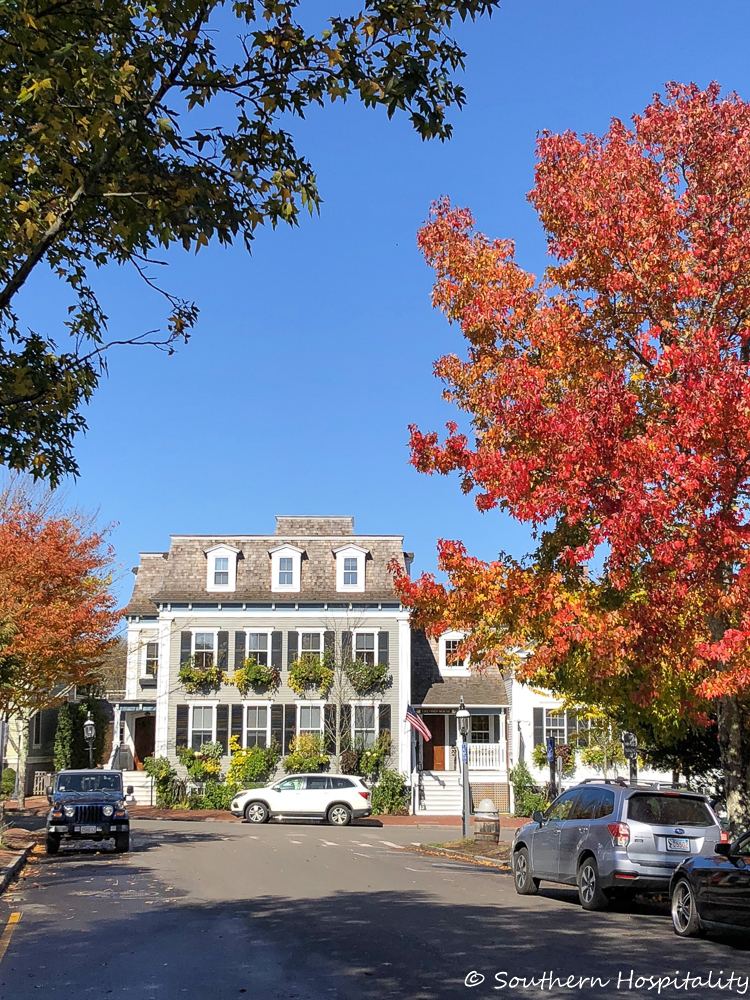 Nantucket
Nantucket
Nantucket
Nantucket
Nantucket
Nantucket
Nantucket
Nantucket
Nantucket
Nantucket
Nantucket
From inside the Nantucket library, Atheneum
Nantucket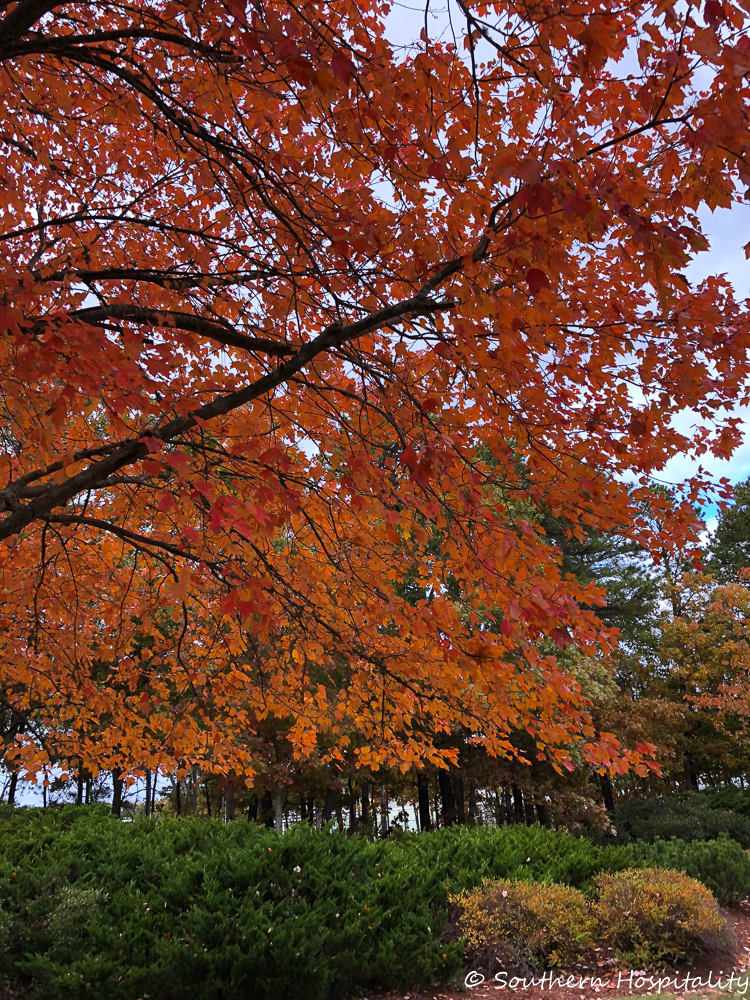 Hyannis
Mashpee
Sandwich
Sandwich
Sandwich
East Sandwich
East Sandwich
Falmouth
Falmouth
Woods Hole
Woods Hole
Newport, RI
Newport
Newport
Newport
Newport
Newport
Newport
Newport
Newport
I hope this gave you ALL the Fall feels in case you haven't had enough Fall color in your world.  We are just starting to turn here in Georgia and it's looking beautiful with all the Fall leaves shining in the sunshine in our backyard.  I dearly love Fall and this time of year. Seeing all the brilliantly colored leaves is so inspiring and definitely gets me in the mood for the Holiday season.
Mark and I both enjoy traveling, so you're going to see more of that in the future as we visit more places and see more of this beautiful world of ours.  In fact, I'm so excited to tell you all that we have been invited on a Viking River cruise in December and we'll be embarking on December 8th on the Romantic Danube river cruise. We are both so very excited to experience this trip together!  This is a blogger media trip and will be paid for by the cruise line (all we had to purchase was Mark's airline ticket). As a blogger, I have been so blessed to get to do these things and share them with all of you. What a trip of a lifetime this will be and of course, I'll share every bit of that trip too with y'all!  It is sure to create memories forever!
Don't Miss a Post, join my list!