I've got a fun Feature Friday for you today! My friend, Brooke, with Farmhouse 1820 who I've featured in a past Feature Friday (she had a different blog name back then), has a garden house that she has built and it's all decked out for the holidays, with Christmas trees and all the trappings of the season. I know you will love it! Who doesn't want a garden house? This one is extra special and magical with all the lights. Her 1820 farmhouse is really pretty too and I'm going to feature it again in the coming months, but today the garden house gets all the attention.
It's beautiful in the daytime, but night is really shimmery with all the lights and the evening sky.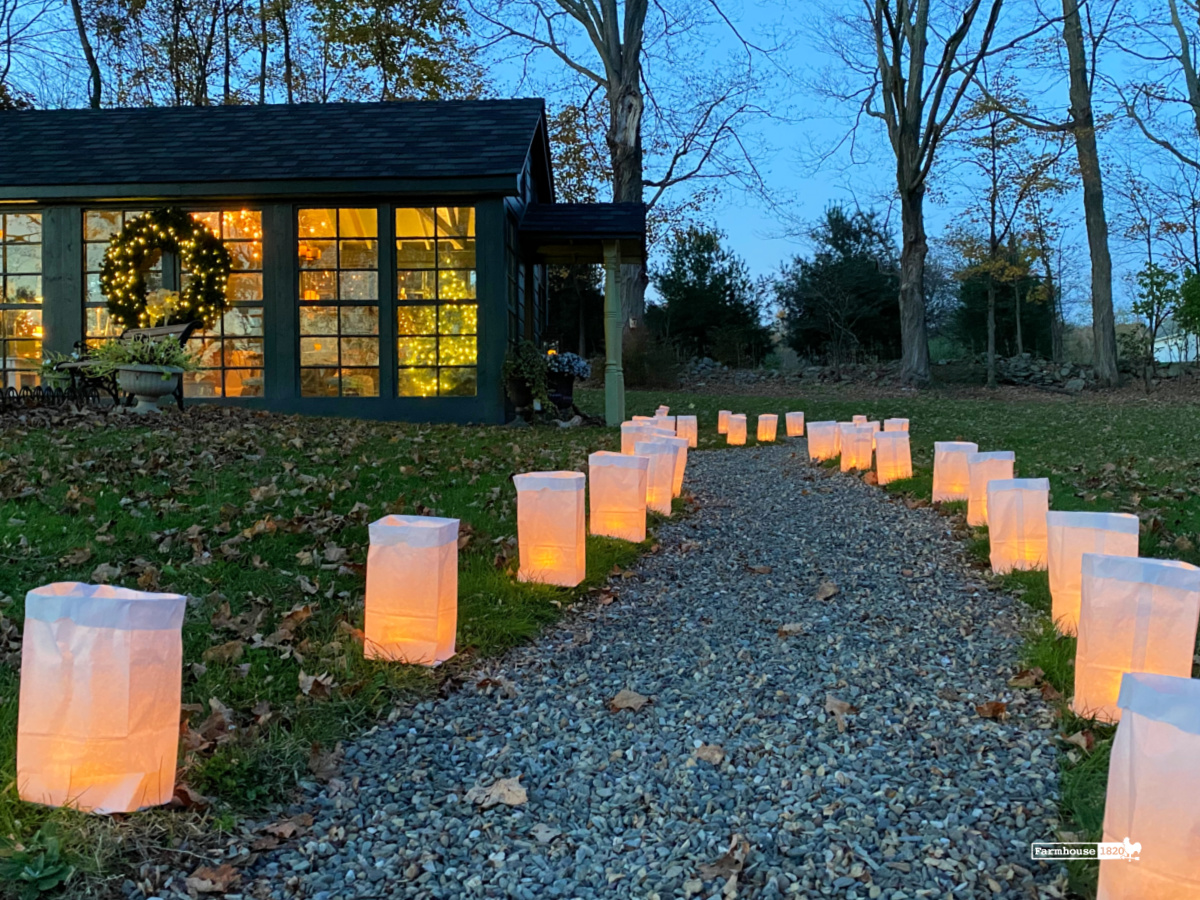 Brooke has it decorated with all the bells and whistles of the season and it's just pure joy to see.
I love the luminary bags lining the walkway.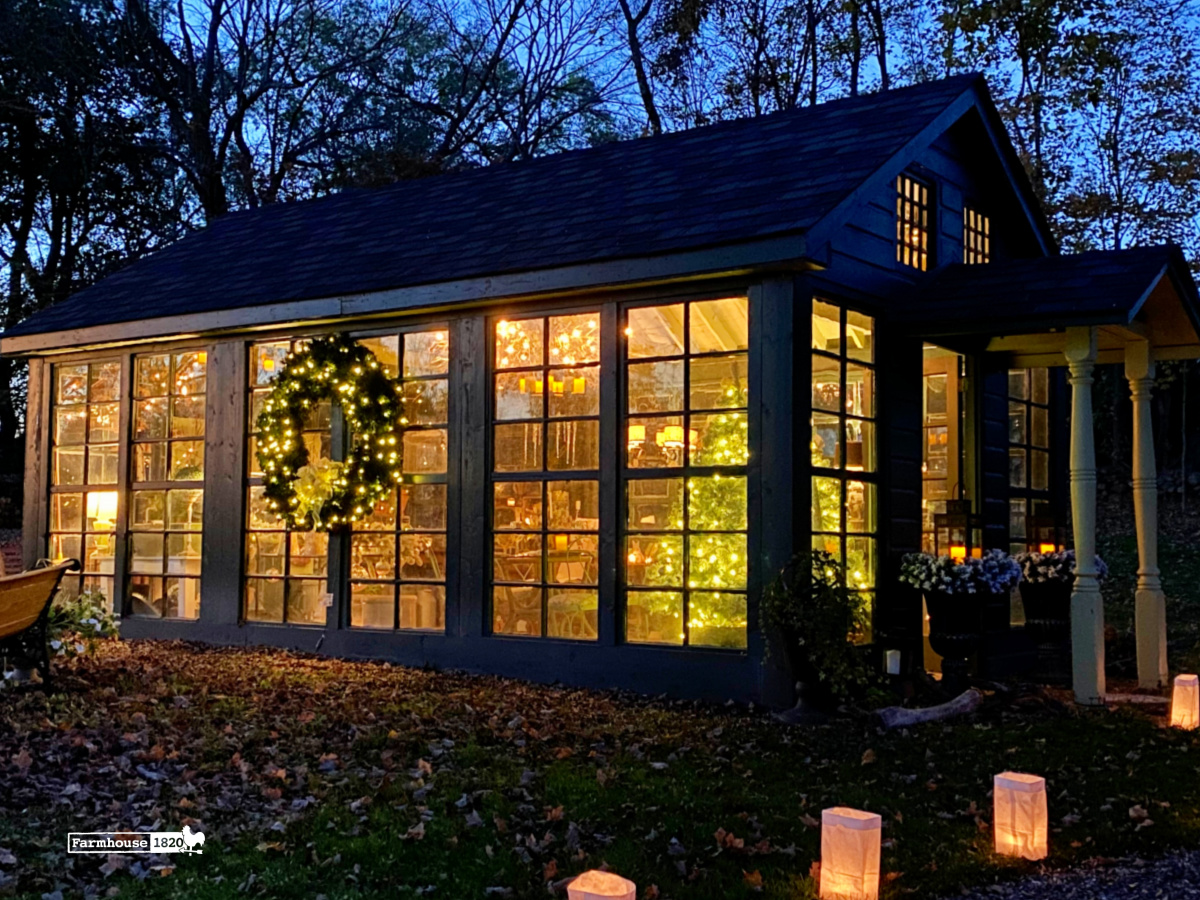 I won't chat all through this, but enjoy the pics and please check out Brooke's blog, you'll enjoy her 1820's farmhouse in NY.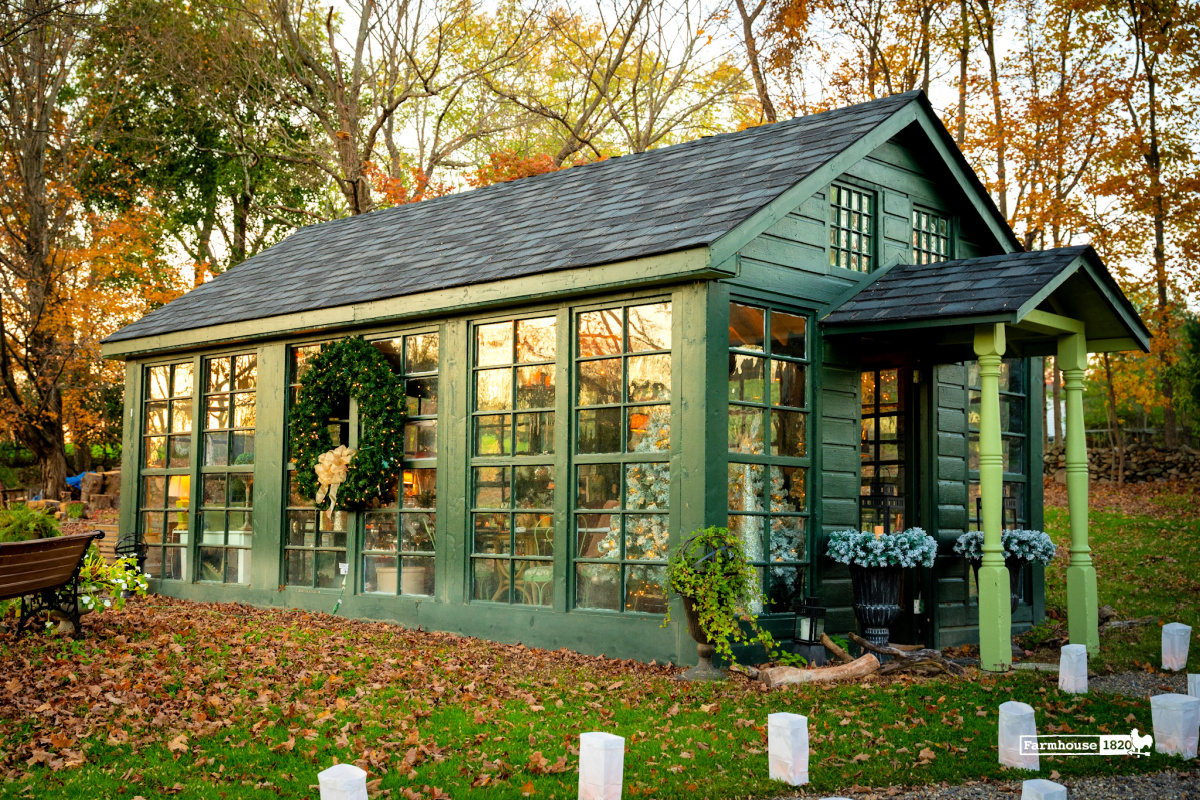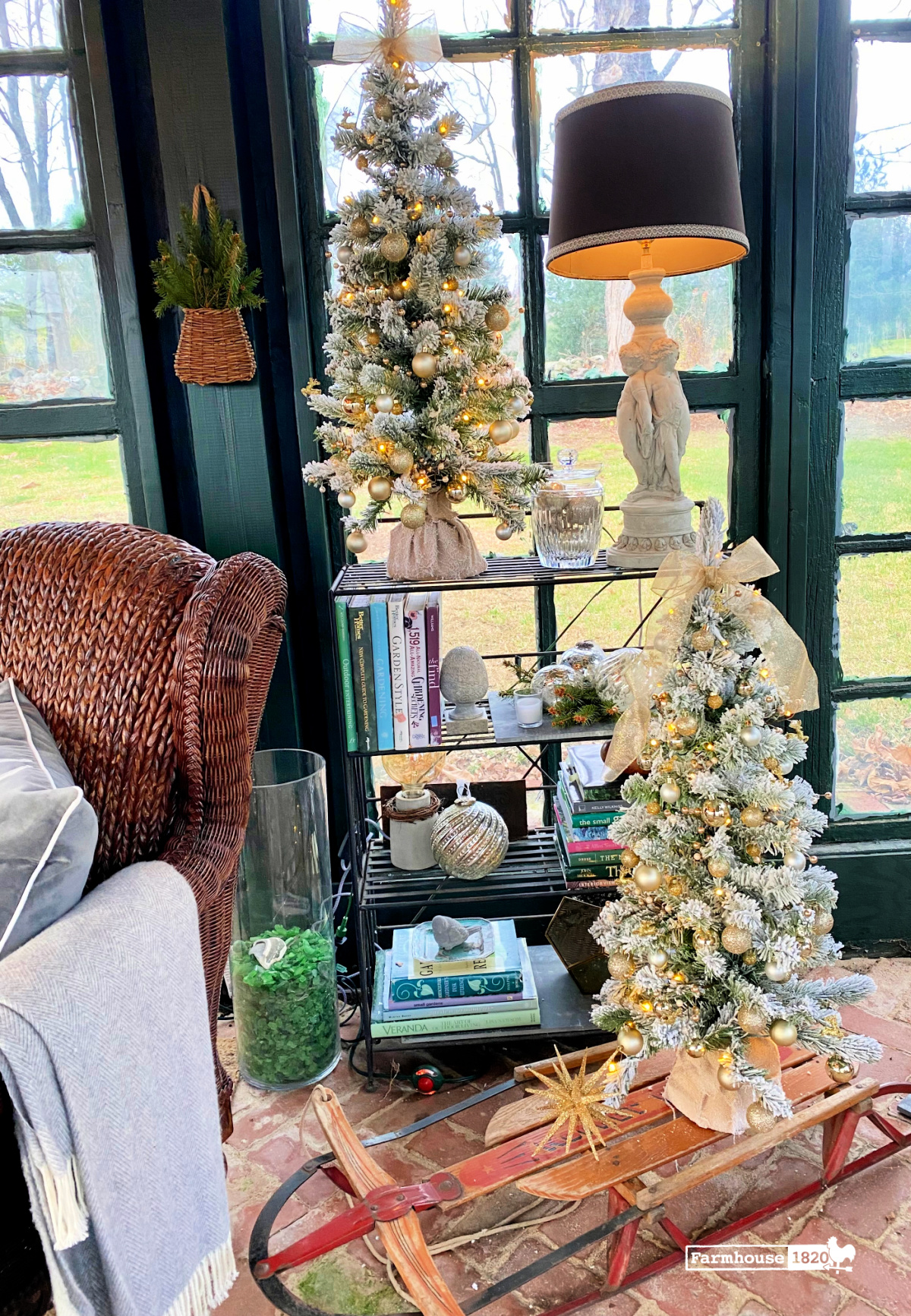 Brooke made this jewel box shine! I love that brick floor and all the extra special touches for Christmas, especially that giant wicker deer head. I just love what she's done with this creative space, what fun it must be to decorate and enjoy for special occasions.
Be sure and visit Brooke at Farmhouse 1820, she's a delightful lady and you'll enjoy her so much!
Don't Miss a Post, join my list!