It's so hot around here it's almost miserable to be outside even in the shade. We are picking and choosing times to go on the porch even though that's my happy place. Thank goodness for a porch with fans and shade.
Today on Fashion over 50, I'm sharing a new dress I recently bought from Loft. I have been shopping more than normal this year I think due to boredom and being home more. I see things pop up in  my feed and click over and get taken in by the sales. Anyone else relate? Not that I have anyplace to wear these pretty new things, they look good though. I know I'll get to wear them eventually.
This palm print dress from Loft caught my eye. I can no longer find this on their website so it must have sold out, but it's a cute one and I got it on sale for $30. Wearing it with my simple white slides is perfect for this time of year.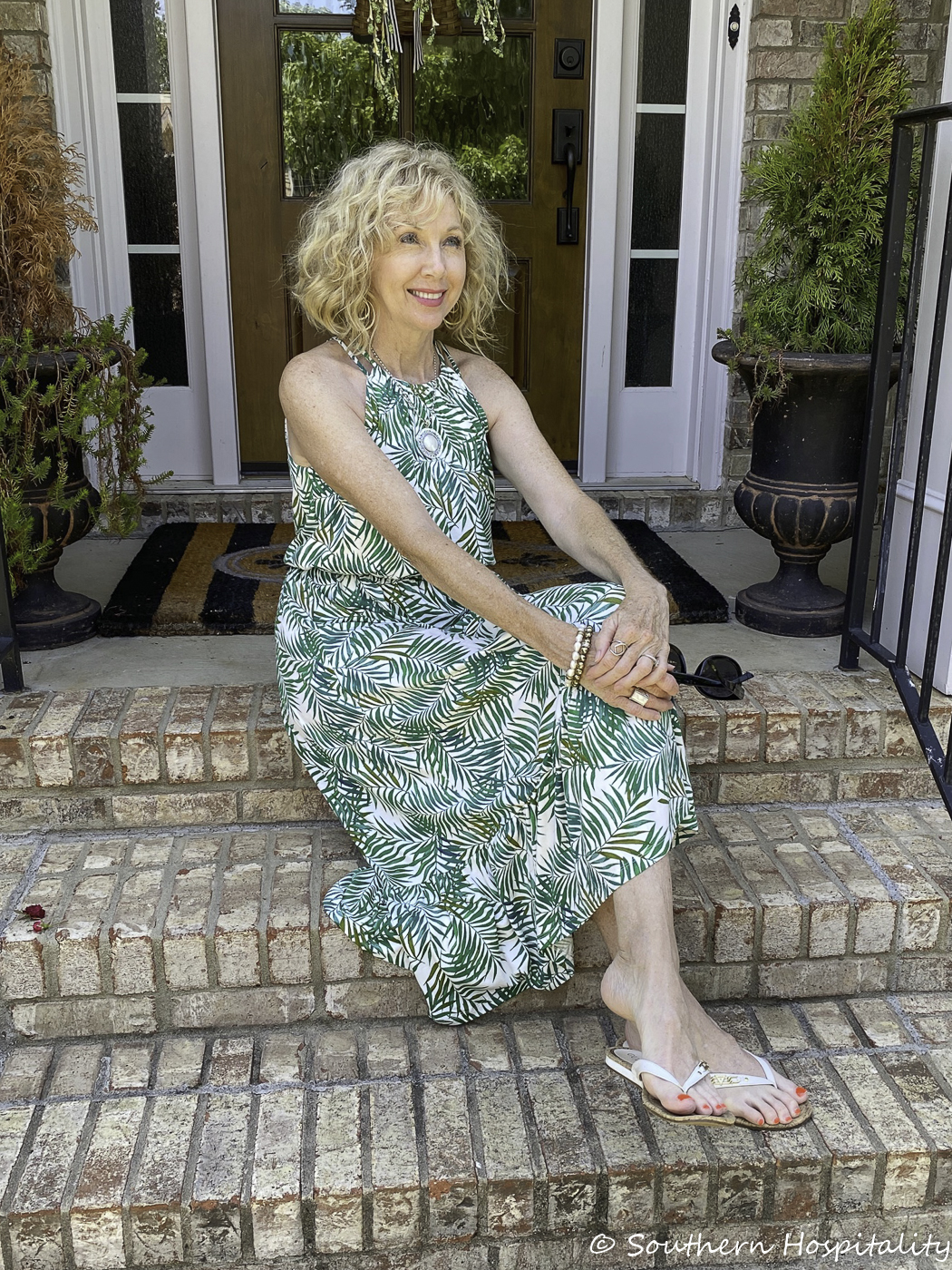 The fabric is soft and lightweight, perfect for summer. It's called the Palm Flounce midi dress, but it's not coming up for me now.
It's cut in on the shoulders and very pretty and feminine. Too bad I can't link it!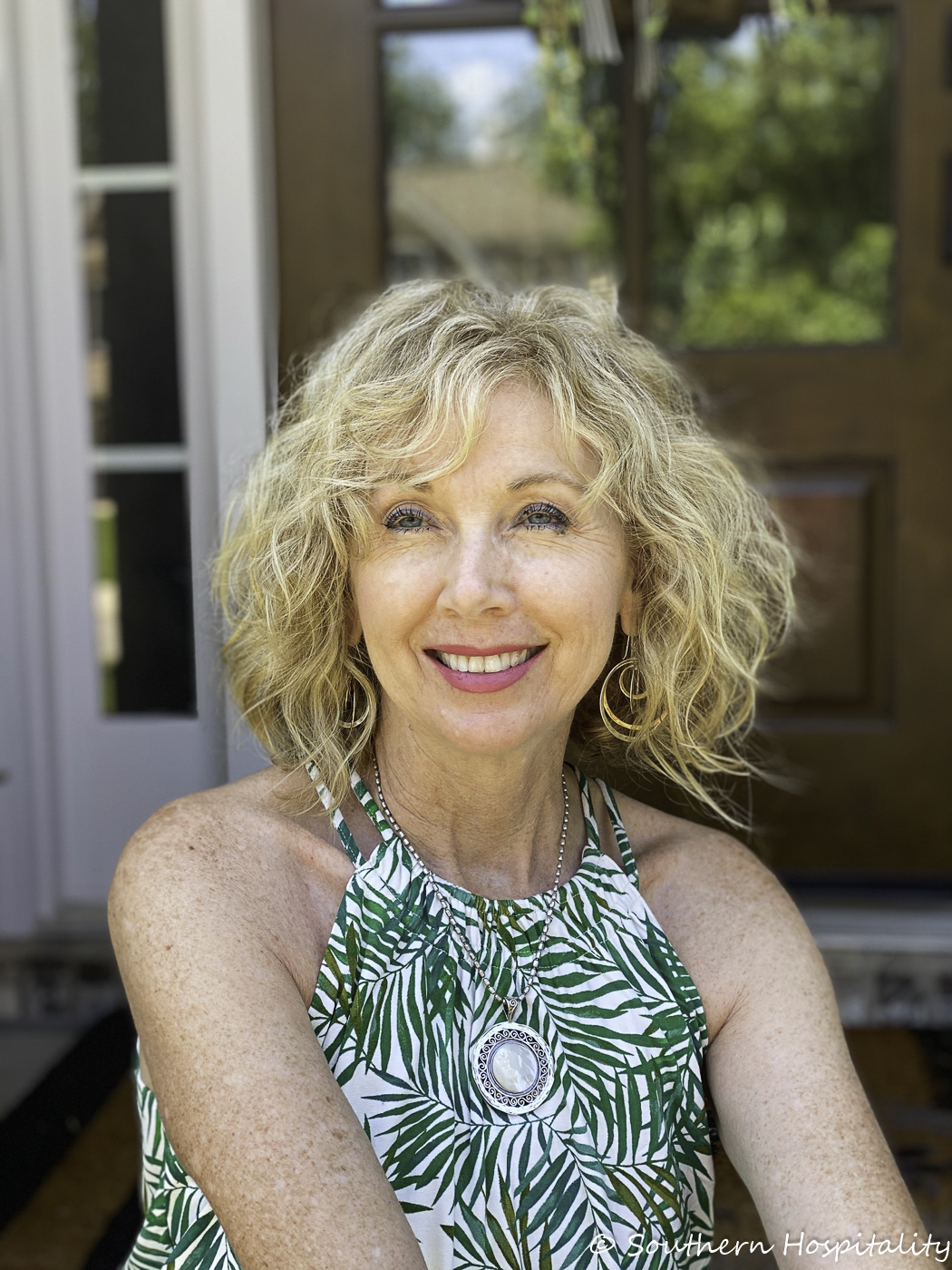 Even though I can't link this dress, here are a few from J Crew that are similar tiered style (affiliate links):
Also, I wanted to let you know that Chico's (affliliate link) is having their semi-annual sale and you can buy up to 70% off select clothing, so check them out. I love Chico's sales! Some great deals on these below and much more on the website. 
I've just bought a couple of new swimsuits from Venus. My first time ordering, but my sister has ordered from them before, so I feel confident ordering from them and can't wait to get these in. We have a beach trip planned in September with Mark's family so these will come in handy for a week at the beach and changing suits often.
I had a favorite coral colored tankini a few years ago and loved the color and this one from Venus (affiliate link) will take its place.
I also ordered this longer tankini top from Venus which will go with the black bottoms I already have ( I have 2 black suit bottoms that I can switch up with several tops, one cut regular and one with a little skirt). So I think I'm set for the beach now! We are planning a trip to St. George Island for a week in September, so I will have several mix and match suits to take with me. I have a few one pieces, but I find that these two piece tankini suits are the most comfortable so I'm getting rid of most of my one pieces.
I bought one set of my tankini top and bottoms at Kohls and they have a good selection too, lots on sale right now, so click over to Kohls (affiliate link) to look at them.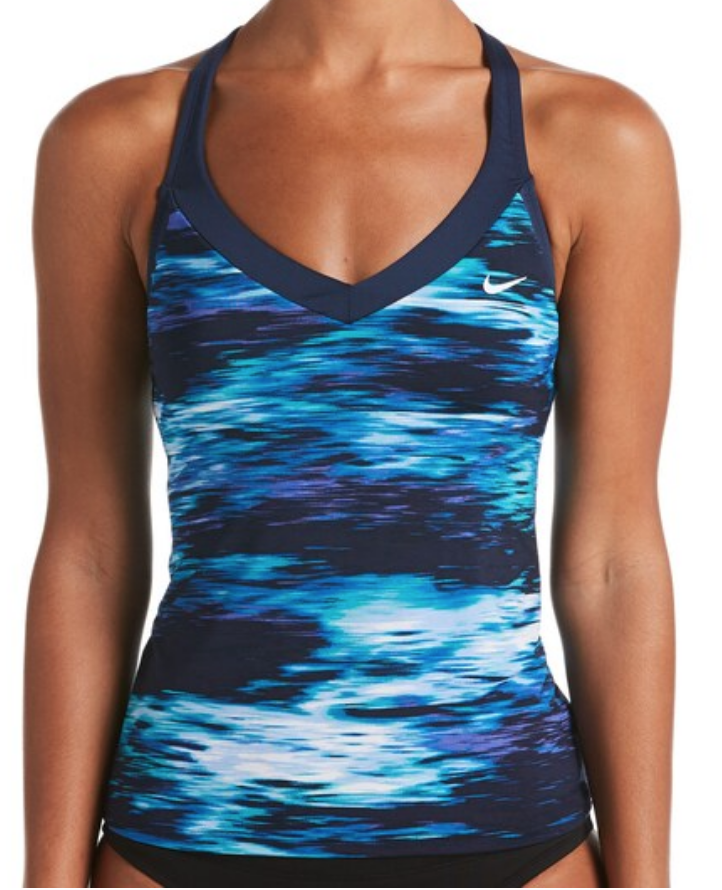 If you're looking for more tankini tops, Target (affiliate link) has a great selection and I've bought 2 of mine there. They go on sale during summer and you can pick them up pretty cheap.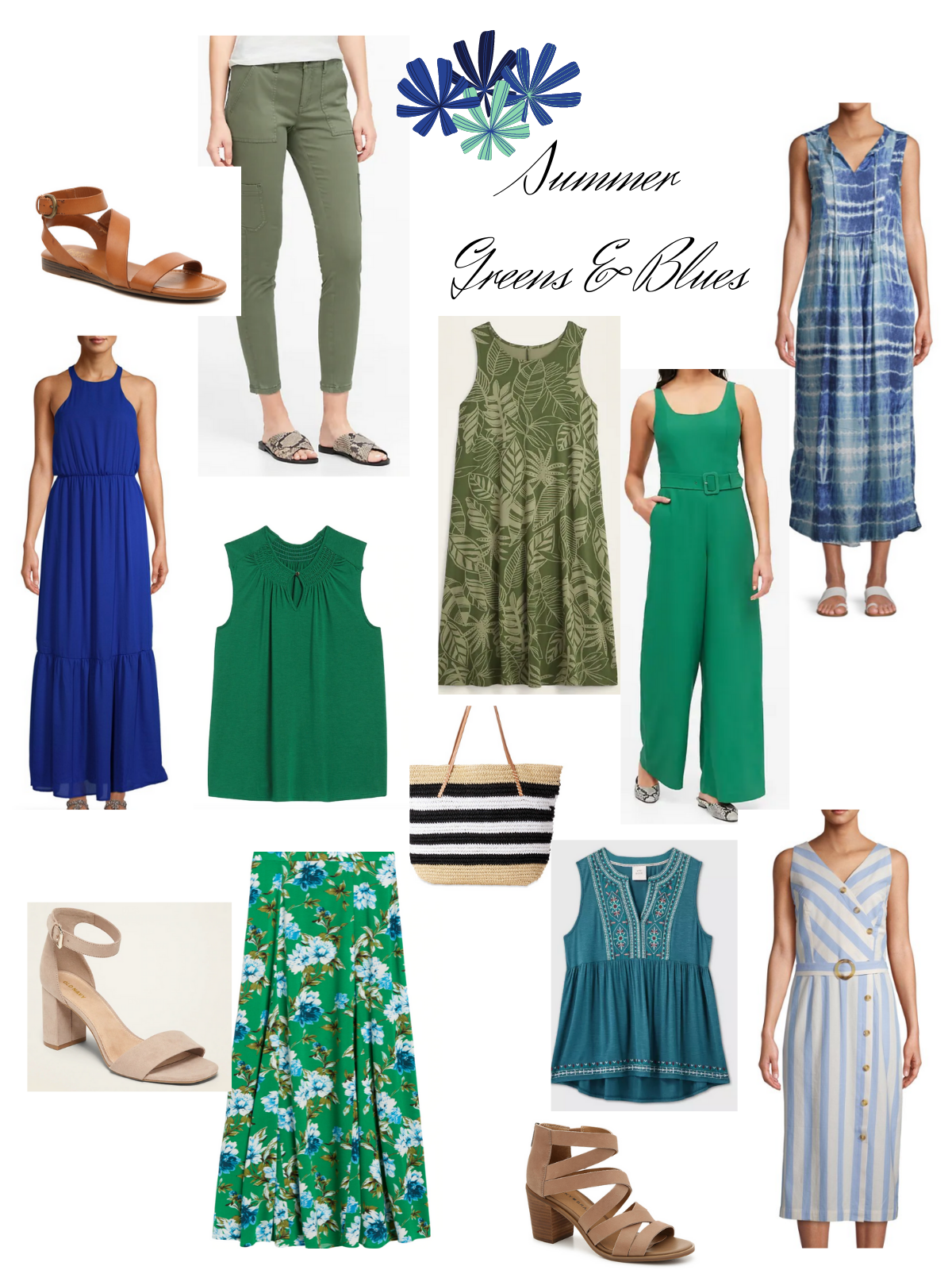 Here are a few fun things in blues and greens to inspire you for summer! These are such cooling colors as we face the hottest time of the year. It's just about too hot to wear much of anything these days and so I look forward to getting to wear some of my new things out in the future.
Stay tuned for tomorrow, I've got a family post coming at you!
Don't Miss a Post, join my list!