I'm heading to the beach tomorrow for a long weekend, so this week's posts will be less than usual, but I wanted to get a Fashion over 50 post up.
The temps are still pretty hot here in Georgia, but I'm wearing some sleeves lately.  If I know I'll be inside in the AC, a 3/4 sleeve or longer feels good this time of year, so today is a couple of outfits I've worn lately to church and other events.
These are the white jeans, Kut from the Kloth (affiliate link), that I've showed you before.  I've really enjoyed these white jeans this summer.   The top is from a boutique and the brand is Tribal, but I can't find it online.  You can see that the back is a little longer than the front.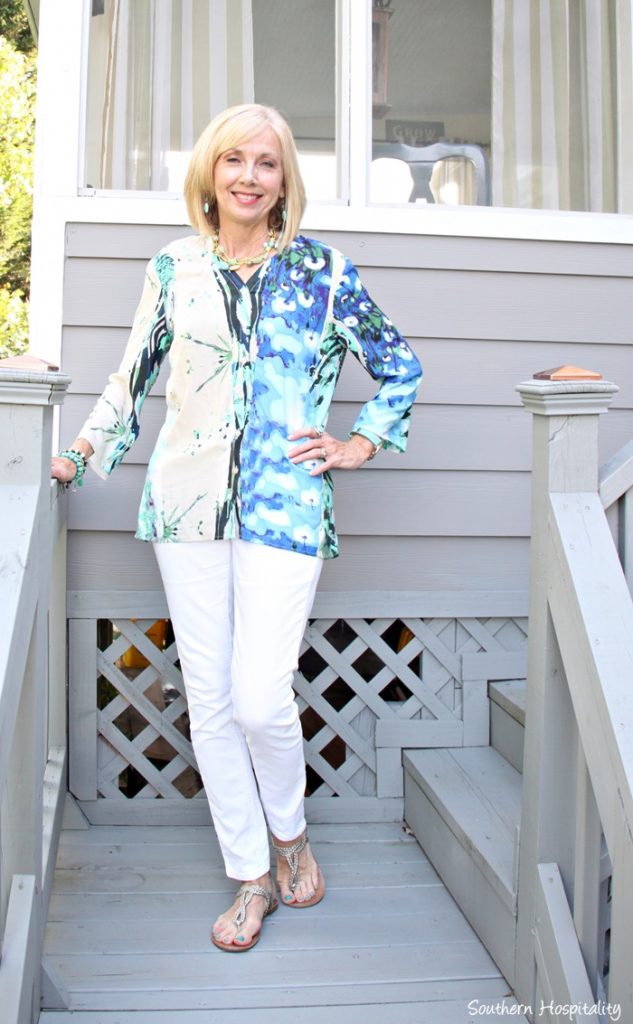 I love the vivid blues and greens in this top, so of course those are the colors I'm drawn to.  It has more blue on one side and more white on the other.
Paired with simple jewelry, it's a late summer outfit that works into fall.  I'm not going to adhere to the NO white pants after Labor Day rule and will be wearing my white jeans well into fall and winter.
Turquoise jewelry completes this outfit.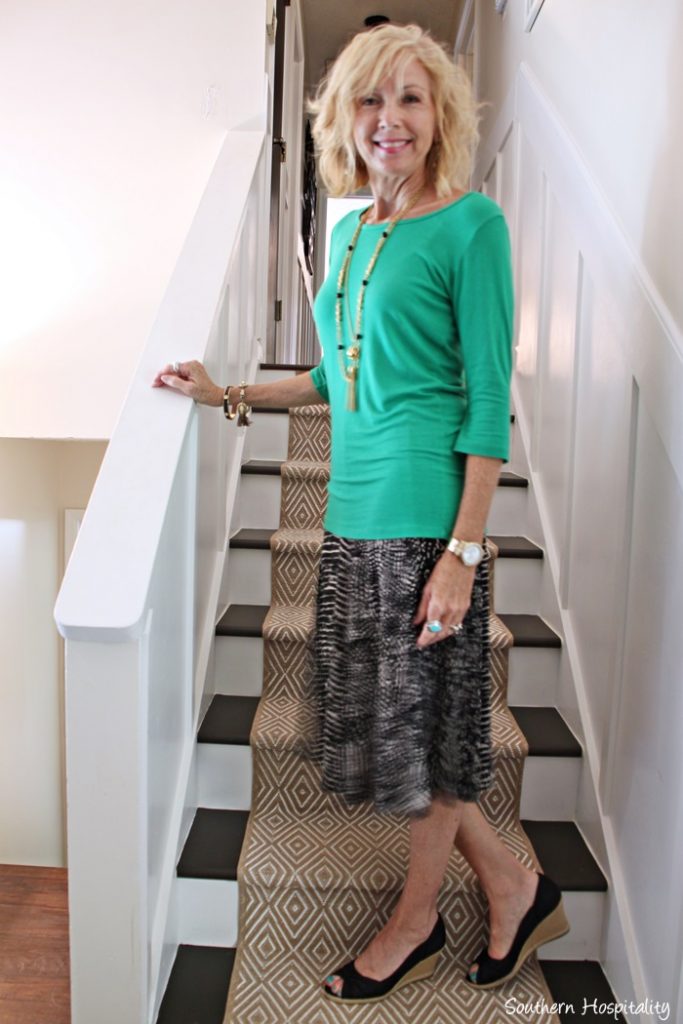 Sorry for the blurry pic, but I had to set this one up on a tripod and it just doesn't work that well.  This skirt is from Chico's and I've had it for a long time. I think I picked it up at a yardsale somewhere.  This was an outfit I put together for church and the skirt is so comfortable in a jersey knit and the Covered Perfectly (affiliate link) 3/4 sleeve green top is a nice complement to the black and white print.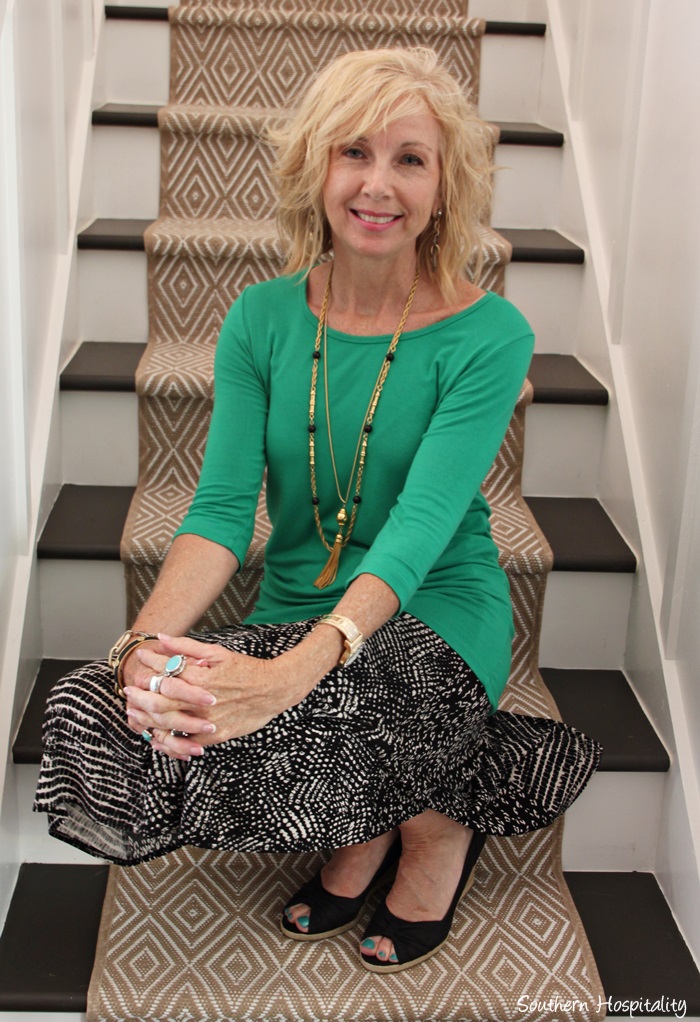 I love mixing a bright color with black and white and you can mix just about anything with that combo, which is why it's one of my favorites.   I added gold jewelry to this outfit and black wedge shoes.
Here are a few ideas on black and white skirts and a couple of tops that I thought were nice:

Don't Miss a Post, join my list!