Back today with Part 2 of the Ballard Designs house at Serenbe, you all loved Part 1.  And I can't blame you!  Very inspiring it is.
My new stairs are going to look something like this!  Pretty, aren't they?  They are going to be painted (dark brown with white risers) with a runner.  In fact, I've already got a runner from Dash and Albert picked out.  Can't wait!
Upstairs room with twin beds.  Another beautiful Ballards fixture.
Check out the oyster shell mirrors and sea fans on the desk.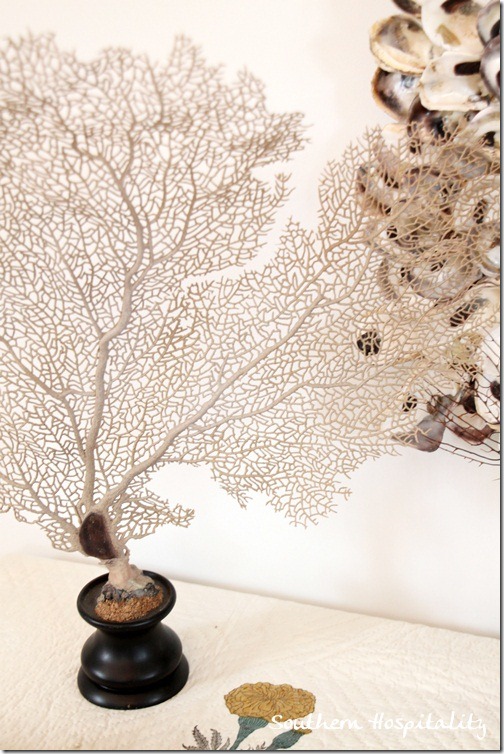 I love sea fans, so pretty.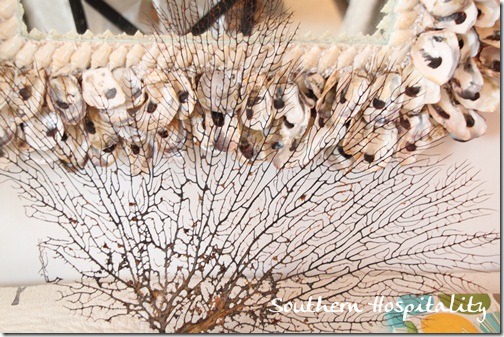 And those oyster shells on the mirror are pretty neat too.
Love how textured and neutral they are.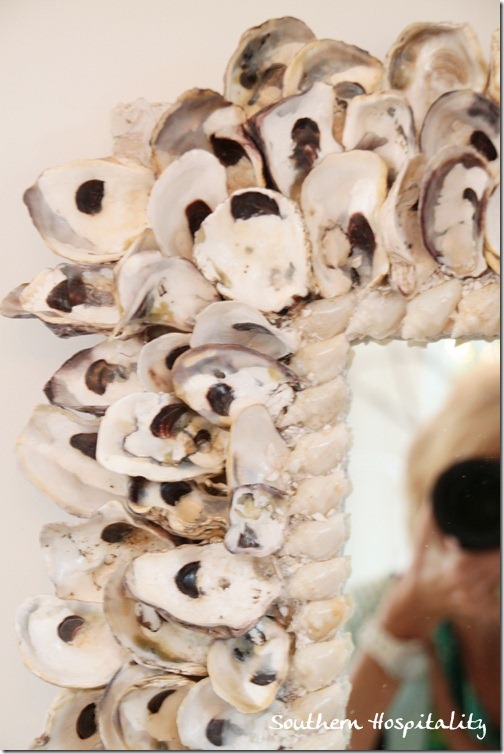 Close-up.  OK, who is going to make one of these?
Fabric headboard and more fabric above.
Office space is pretty and neutral.  Love that striped rug. I'm loving stripes lately too.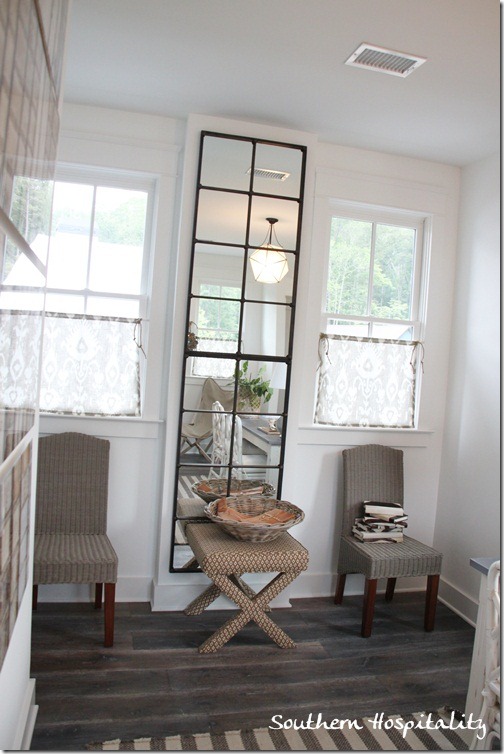 Another pretty mirror and chairs.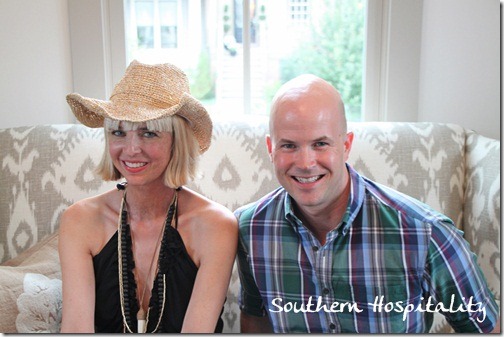 This is adorable Jill Sharp Brinson again, creative director with Ballards, along with a Ballard's corporate guy. Can't find his card now.  They were very fun to talk to and they love bloggers.
I'm seeing café curtains a lot lately and aren't they cute all over again.  Very simple and cottage-like.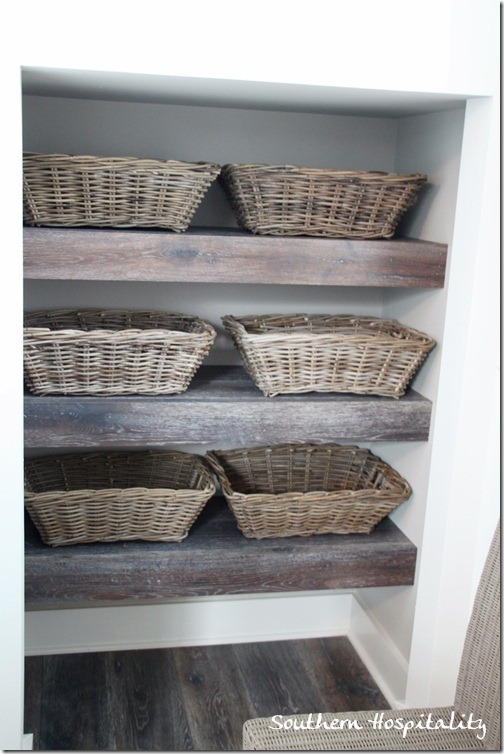 Simple reclaimed wood shelving with baskets.
Book art from Ballards.
A real plant in a glass vase with fishing net.  Very cute!
Another innovative Ballards light fixture.  They  have such a great selection.
Cute bathroom.
So, that's the tour of the Net Zero Bosch house at Serenbe.
Did you enjoy this one?  What was your favorite here?
Don't Miss a Post, join my list!