Enjoy this repeat Feature Friday from 2014, it's still just as timely and beautiful as when I first shared it. You'll love this farmhouse in Round Top, TX!
**************************************
If you haven't met Anita, the talented blogger at Cedar Hill Farmhouse yet, you are in for a treat.  Anita has a beautiful French country style that is showcased in not one, but two homes that her family owns in Texas.  She has a city  house in the Houston area and a country house of 30 acres in Round Top, TX.  How cool is that?  And they are both so gorgeous you are going to be drooling over Anita's pretty photographs.  I love showing off all different styles on my blog and Anita's is classic and elegant and timeless.  So, sit back and enjoy the tour!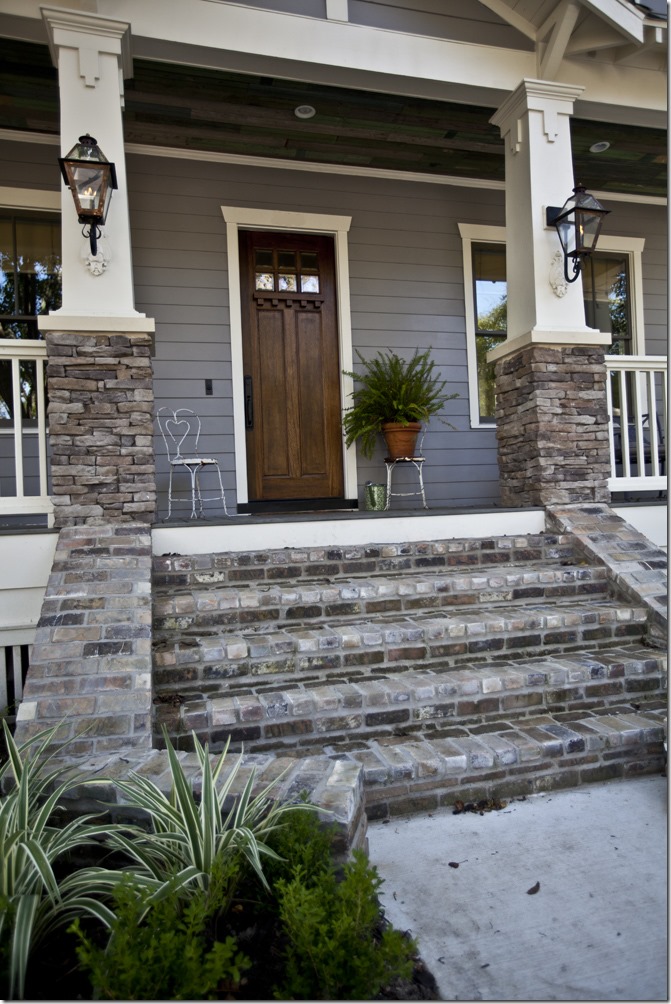 Their beautiful city home, which had me from the exterior shot.  I love this porch and door.
Inside, a beautiful staircase and stunning hardwoods are waiting.
Anita loves slipcovers and linen and features it all in her living room.
Fireplace and mantel create a cozy feel in the room.
The kitchen is a masterpiece with white cabinets and beautiful granite and backsplash.  So elegant.
Farmhouse sink and jewelry on the faucet round out a stunning kitchen.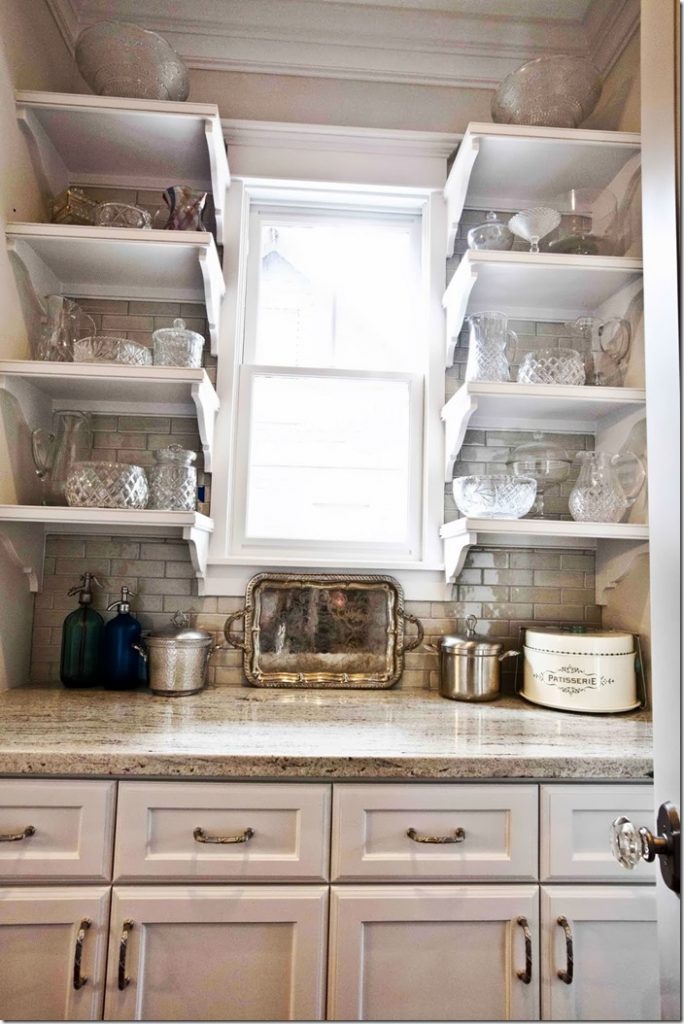 I love this area of the cabinets with those extra special shelves flanking the window.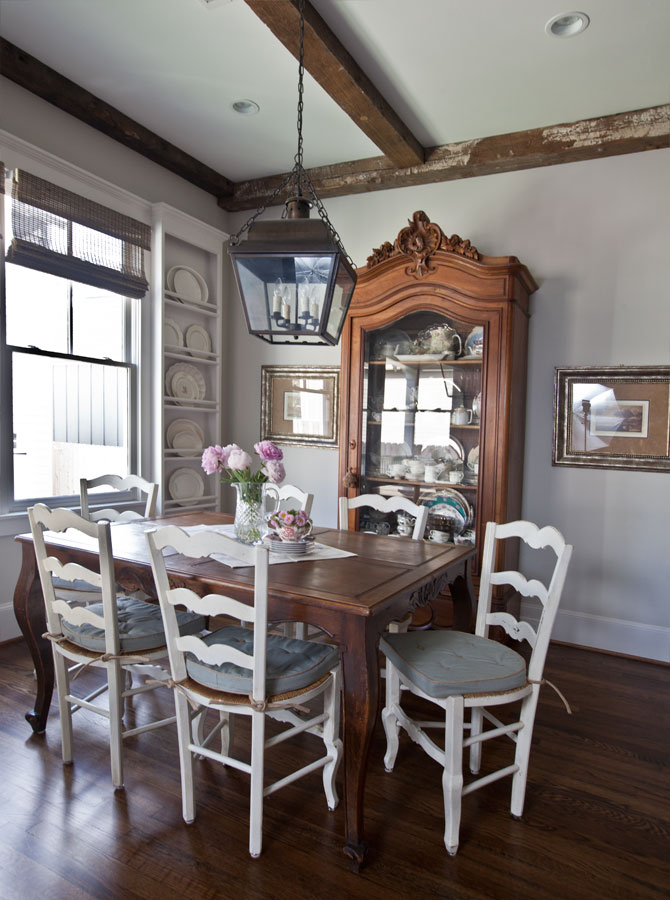 French Country dining room has so much character and appeal.  Notice the elegant lantern and that French armoire holding dishware.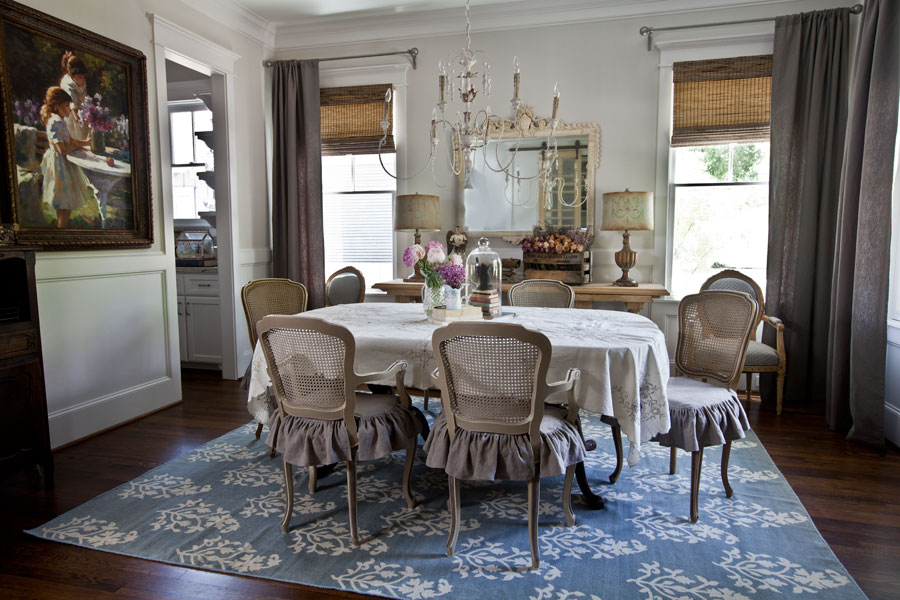 What a pretty space this is!
The master bedroom is a masterpiece and appears to be huge.  Those floors, oh those floors.  What a pretty and spacious room.
French pieces take the stage in the master bedroom with so many elegant pieces.  Note the sconces next to the bed.
A sitting area in the master bedroom. Anita has great taste, doesn't she?
Settee in the corner.  Note the millwork details in the house.  Anita and her family just moved in here last year, it's a newly built home.
Gorgeous pieces that she has collected.
The master bath vanity area.
Clawfoot tub in the master bathroom.
Love this chair and side table. I can't imagine having a bathroom this big, but it sure is pretty.
Dressing room with room for a desk.  Wow at that big closet space!
Even the laundry room is elegant and classic.
Rustic shelf in the laundry.
The study with reclaimed and repurposed sliding doors.  I love how they added in some rustic pieces to this newly built house.
Powder room, a little jewel box of a space.
Anita has 2 daughters and they each have special rooms.  I love this one, makes me feel like I'm in France just looking at it.
So cute!
And a toile bedroom is cozy and elegant too.
Anita does a great job with taking pics and I love her tablesettings.
Now, let's go to the farmhouse in Round Top and take a little tour.
Can you imagine having this as your backyard?  Wow, it's beautiful! I believe those are blue bonnets, am I right?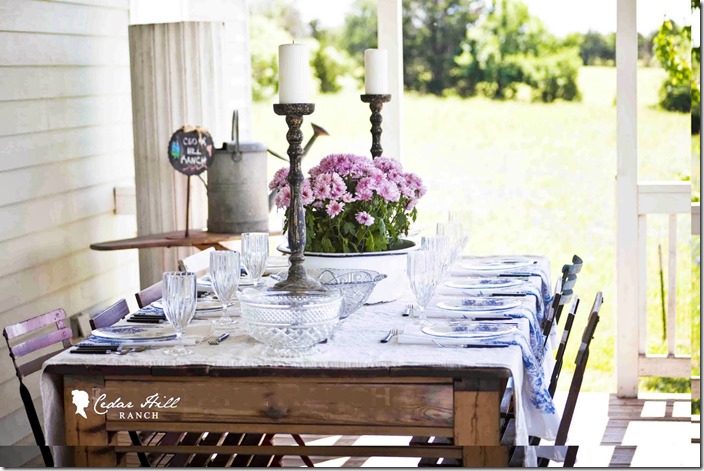 This shot looks right out of a magazine. What a gorgeous table setting and countryside.  Must be a great place to get away and relax.
One of the rooms at the farm has 3 twin beds and I love this set up for guests.   How cute!
Another bedroom at the farm, out in the country.
Benches and seating to enjoy that scenery and outdoor living.
Check this out!  It's what Anita calls her treehouse.  What a neat deck this is, built into the trees with a tin roof.  I can see a party out here!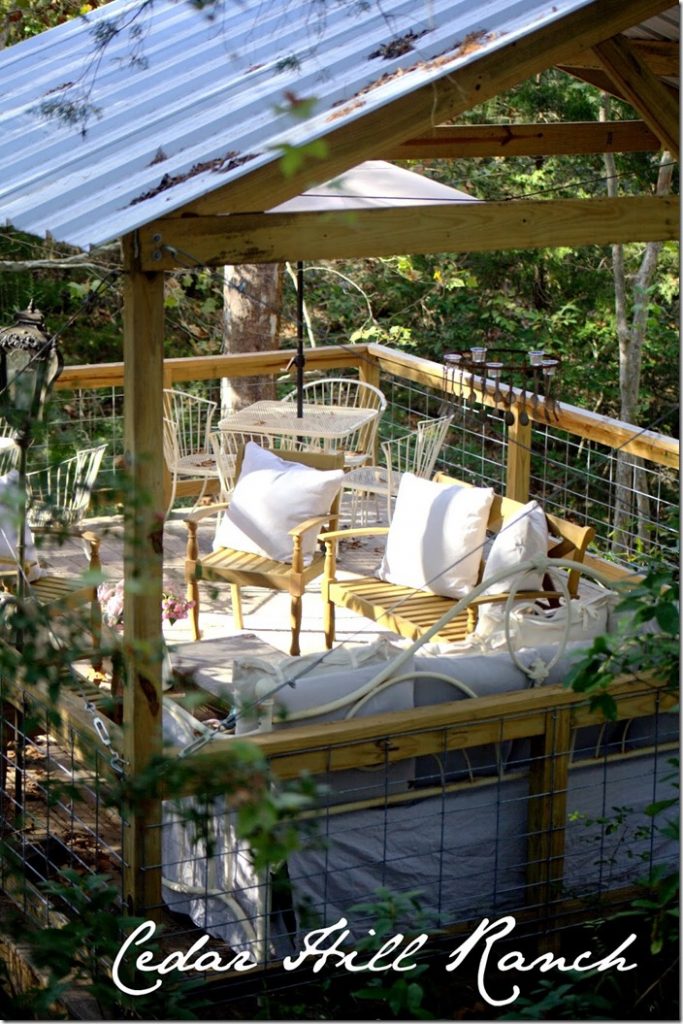 Now that's what I call getting away from it all!
Are you drooling yet?  Anita's house is so grown up and elegant, both her places.  What a treat to tour and I know you enjoyed it as much as I did.  I love to see how other people live and that's what makes life interesting.  Everyone has their own unique way of decorating their homes and there is so much beauty to enjoy and appreciate out there.  Cedar Hill Ranch is beautiful, the city version and country version.  Stop over and say hello to Anita, I know she would love to meet you too!
Check out my new style guide on Ebay for lots of great ideas on taking a dingy concrete floor laundry space from drab to fab!  Click the pic. 

Don't Miss a Post, join my list!