My Feature Friday today is my friend, Ruby's lake house.  She has always loved decorating for Christmas and now that they are settled into their new lake house, she has it looking all pretty for the season.  I've written several posts about Ruby's new lake house and you can see all the links in this post, with all the details, etc.  They are loving living on the lake and in this house, as you can imagine!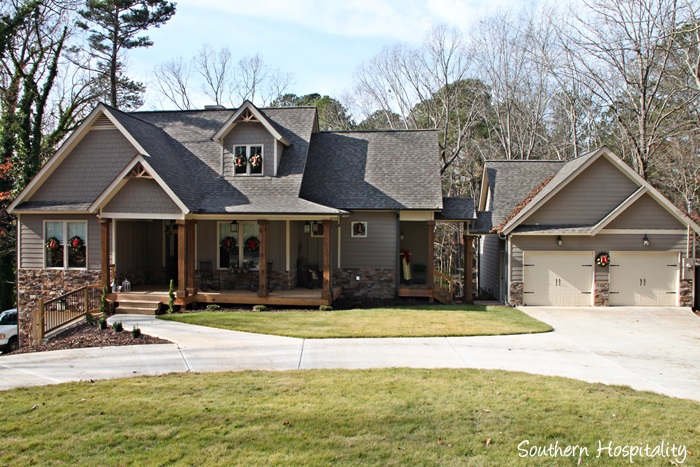 Ruby loves Christmas and even though she didn't do as much as she used to, the house is decked out and feeling festive with the wreaths and red bows on the windows.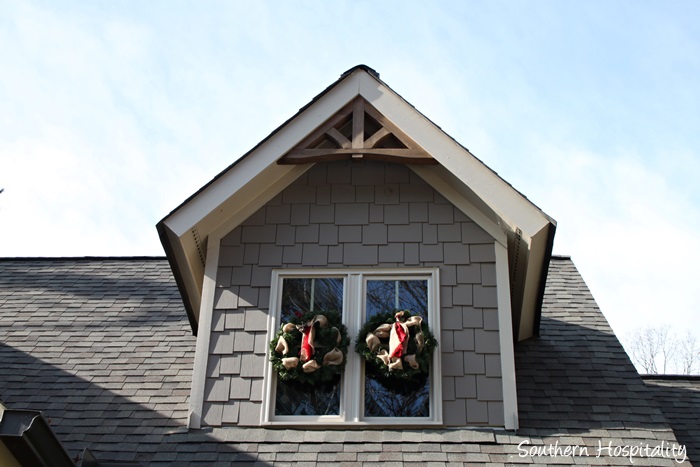 She went for a more rustic look and added burlap and red bows.  Perfect!
Her front entry got a wreath too.
Inside, the dining room was set for a dinner party she was having.  It looks beautiful with some rustic touches.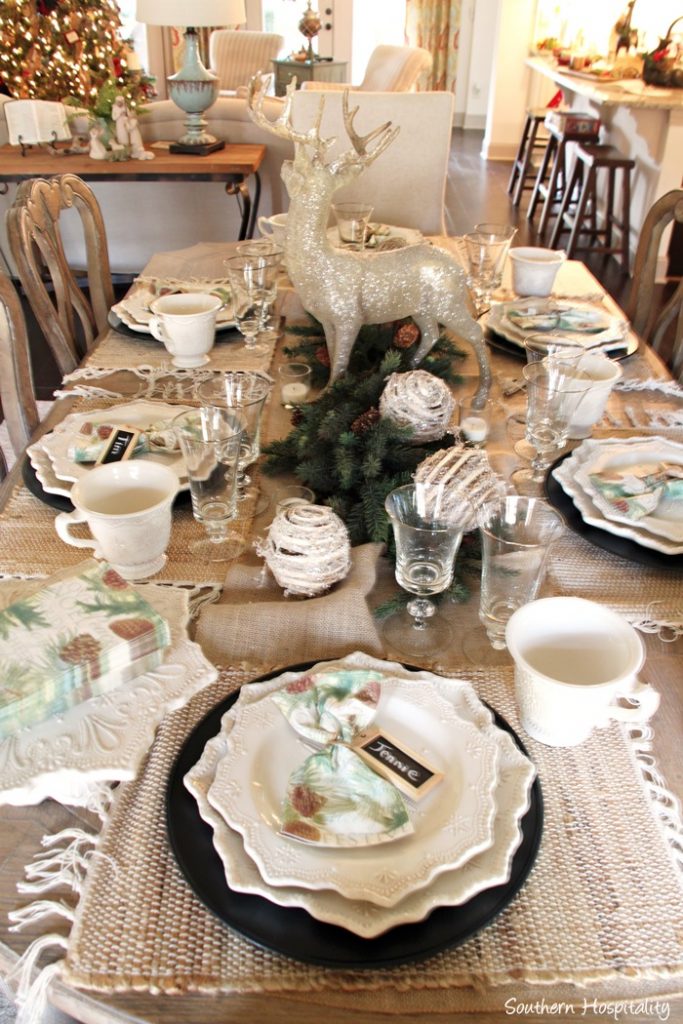 She has had these snowflake dishes for a long time and got them at Cracker Barrel.  I've featured them before and had people email me about them, but sadly they are not out there any longer.
Aren't they pretty?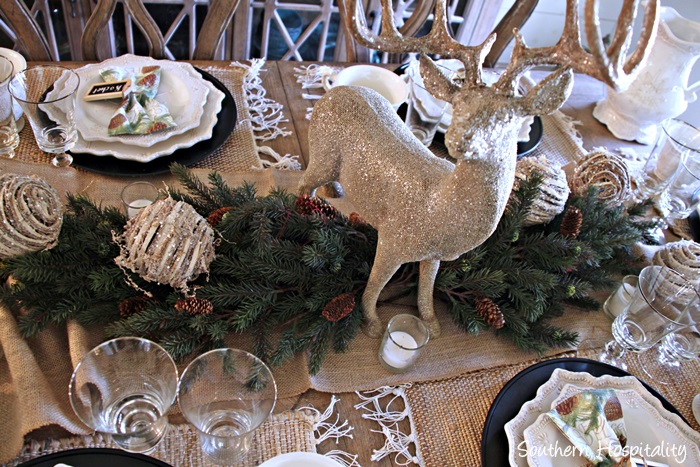 Glitzy reindeer and greenery for the centerpiece is a beautiful touch.
Her sideboard got a little festive too with rustic Christmas trees and a few pinecones and greens.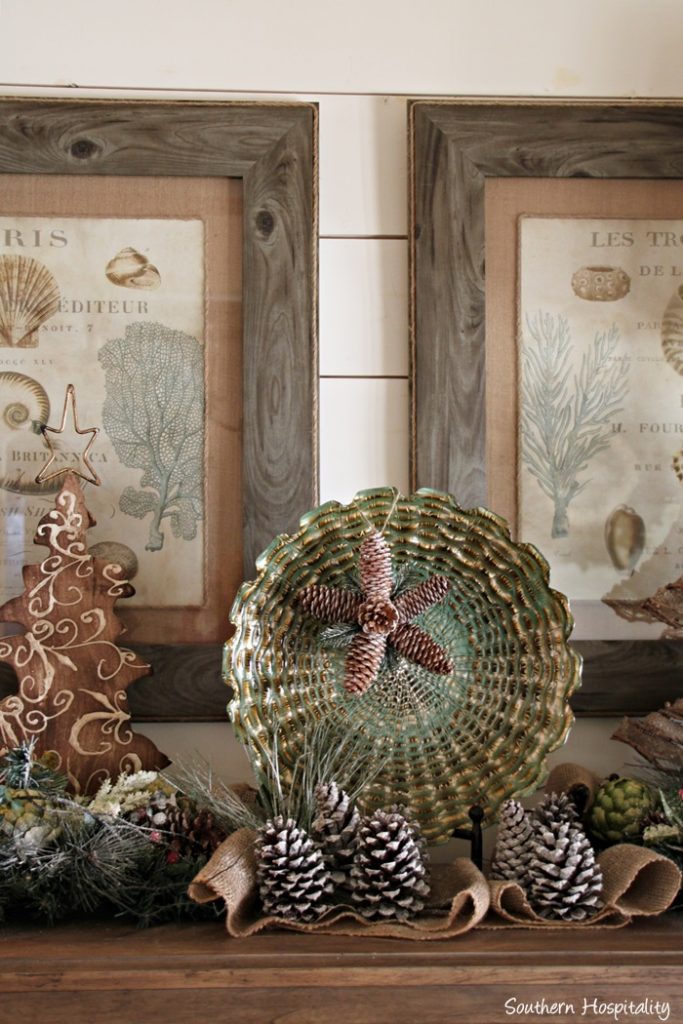 Love that starfish pinecone, so cute.
A sweet nativity on the foyer table looking into the great room.
The tree is decked out in Christmas colors of red and natural decor.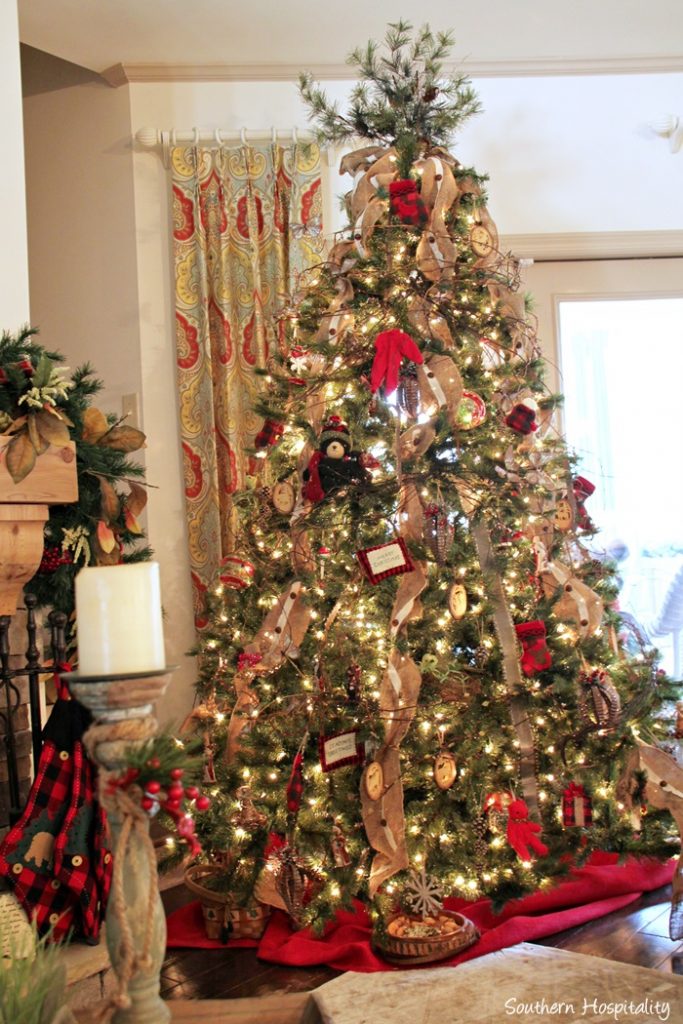 She has plenty of ornaments to fill up this tree.
Just a few touches on the ottoman tray and how pretty it all looks with the tree in the background.
Great room fireplace and tree.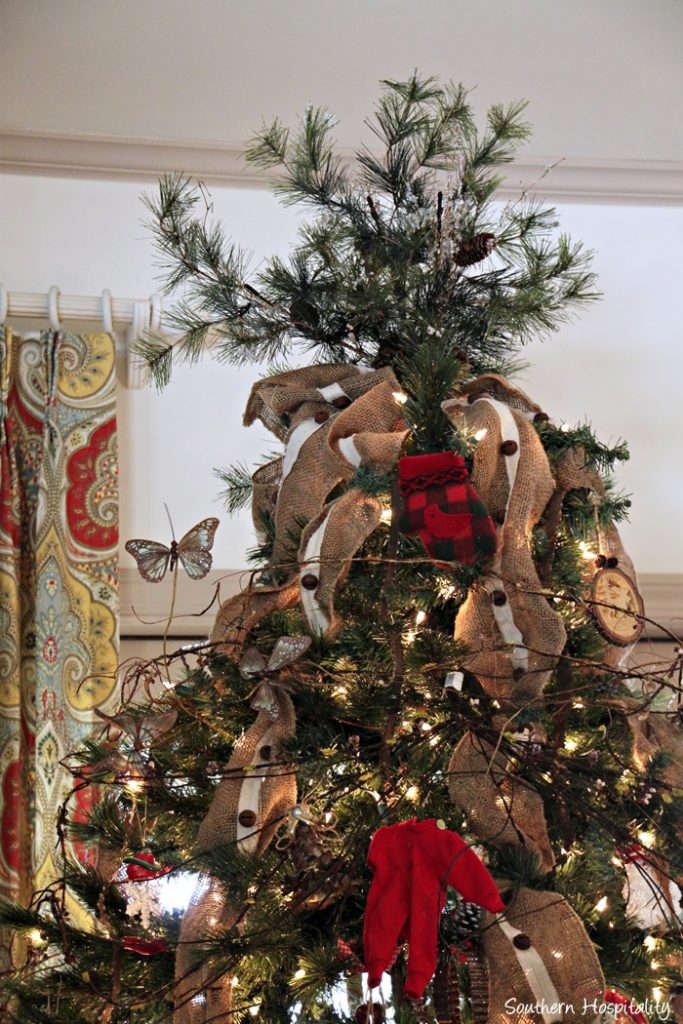 Tree topper and close up of the tree.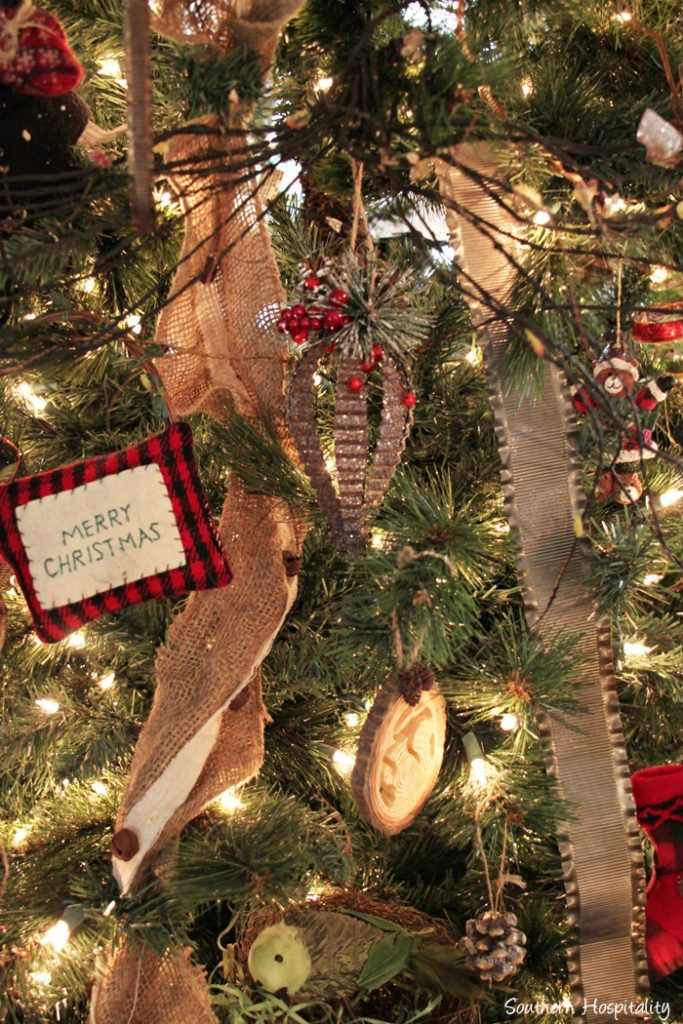 Merry Christmas!
Pretty garland cascading down the side of the fireplace.
Love this touch, a moose and bear peeking in the windows from the porch.
Merry Christmas Y'all!
She's got lots of green and red like I do and has it in the kitchen.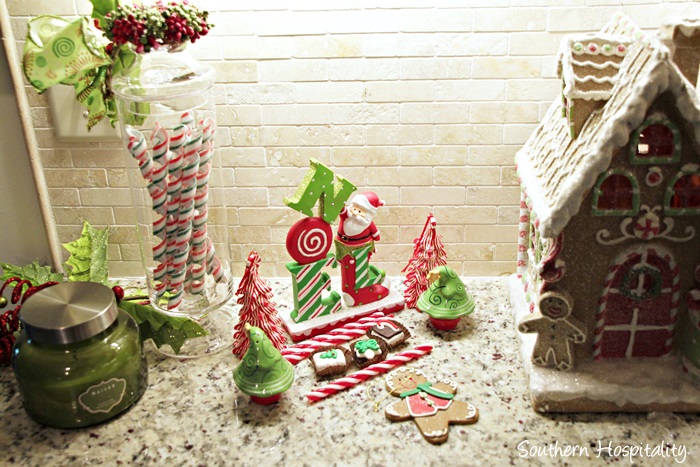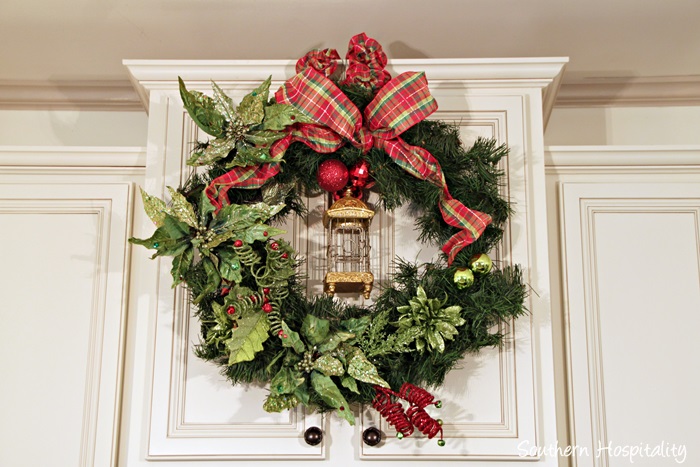 A pretty wreath over the kitchen cabinets.
And another sweet Willow Tree nativity.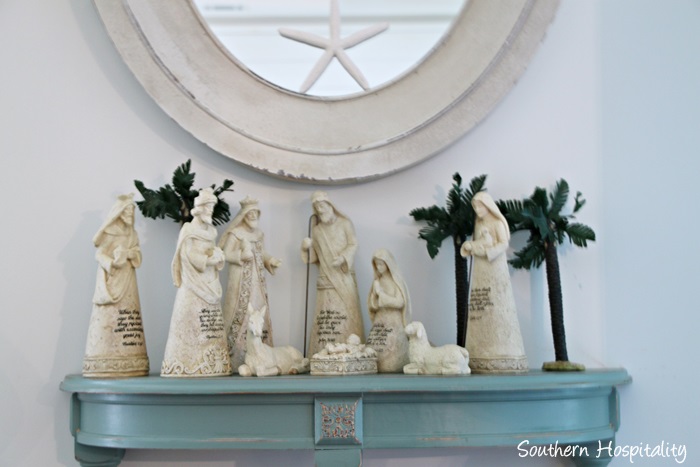 This pretty nativity is in the guest room hallway below her mirror.
A quick peek at the master bedroom. Ruby just got this burlap headboard from Ballard Designs outlet.
Outdoors on the porch she added a few festive decorations too.  They love their porch with the gas firepit.
And a moss Joy sign hangs on the wall on the porch.  I love Ruby's rustic Christmas decor and knew that you all would love it too!
The Dansko shoe giveaway winner has been posted & emailed! Congrats, Lynn!
Don't Miss a Post, join my list!