I hope you enjoyed last week's Home for the Holidays Showhouse Part 1 tour here in Atlanta.  If you missed it, go back and take a peek. I shared the first floor last week.  It had a lot of beauty packed inside that gorgeous exterior, so I'm back to today to share the rest of the house with you, the upstairs areas.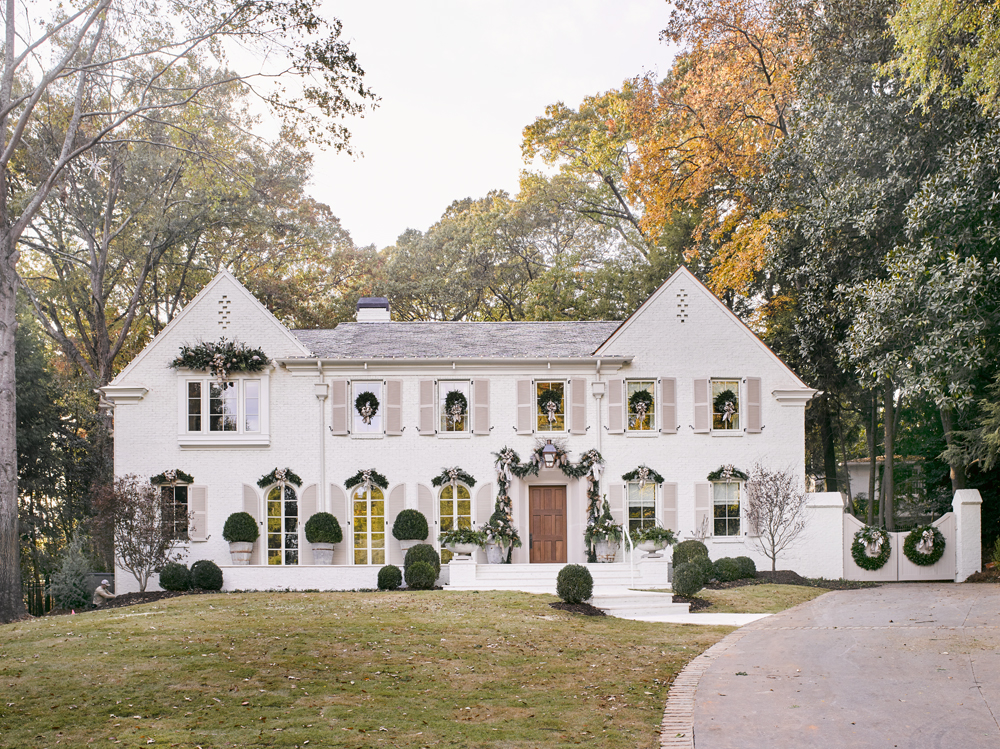 This Buckhead home off Peachtree Battle was built in 1930 and recently underwent a huge renovation.  One of my readers posted this from Zillow, the house before it was rehabbed and it was beautiful in its Before state as well.  It's always fun to see houses going through transformations and brought up to the current century and I think the builders did a great job with this one. It still has the charm of an older home, with all the amenities of a new house.
Again, the Home for the Holiday's house is open to the public (for tickets) until December 11th, so stop by there if you get a chance. Fun way to get inside these Buckhead homes, which is always a treat.
These first 3 pics above were taken by their photographer.  These Christmas tours always get me inspired with my own home decorating for the season!
Enjoy the tour and you can see all the designers on this page. They put in a lot of hard work to make this place come together and it is beautiful.  Just remember that even though some spaces might not be your thing, it's the whole showhouse concept that they are working to accomplish.   So, look at it for the inspiration and beauty!
Hope you enjoyed all the sparkle and cheer in the Atlanta Home for the Holidays Showhouse 2016.  Thanks as always for stopping by today!
Don't Miss a Post, join my list!