Happy Friday to y'all! The weather around here has been so rainy still, all week long. But next week we hear the temps are dropping again so we are in for some colder weather. The trees don't know what to think, they are already blooming and ready for spring.
Today's Feature Friday is a new to me blogger, Kourtni with House on Longwood Lane. She and her military husband have settled in TN and bought their first house to renovate. This young couple has been busy the last two years tackling so many spaces with lots more to go. Today we'll see the progress Kourtni has made throughout the home and it's looking really pretty! Kourtni started her blog after they bought their first house in August 2016.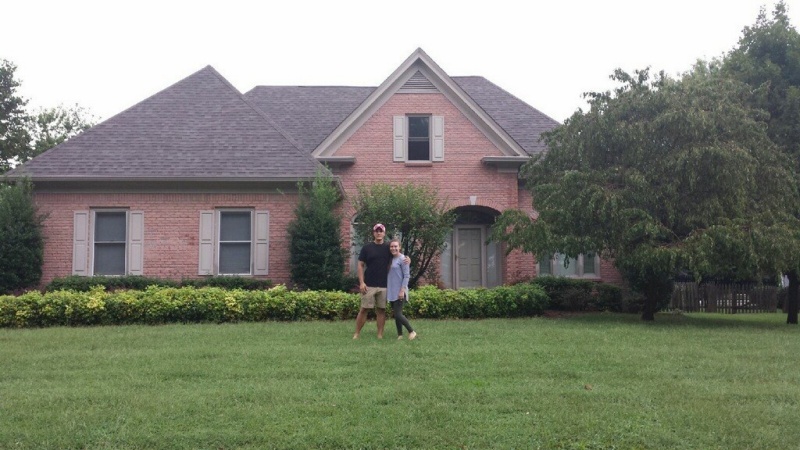 Here they are celebrating their very first house, a 1994 brick traditional.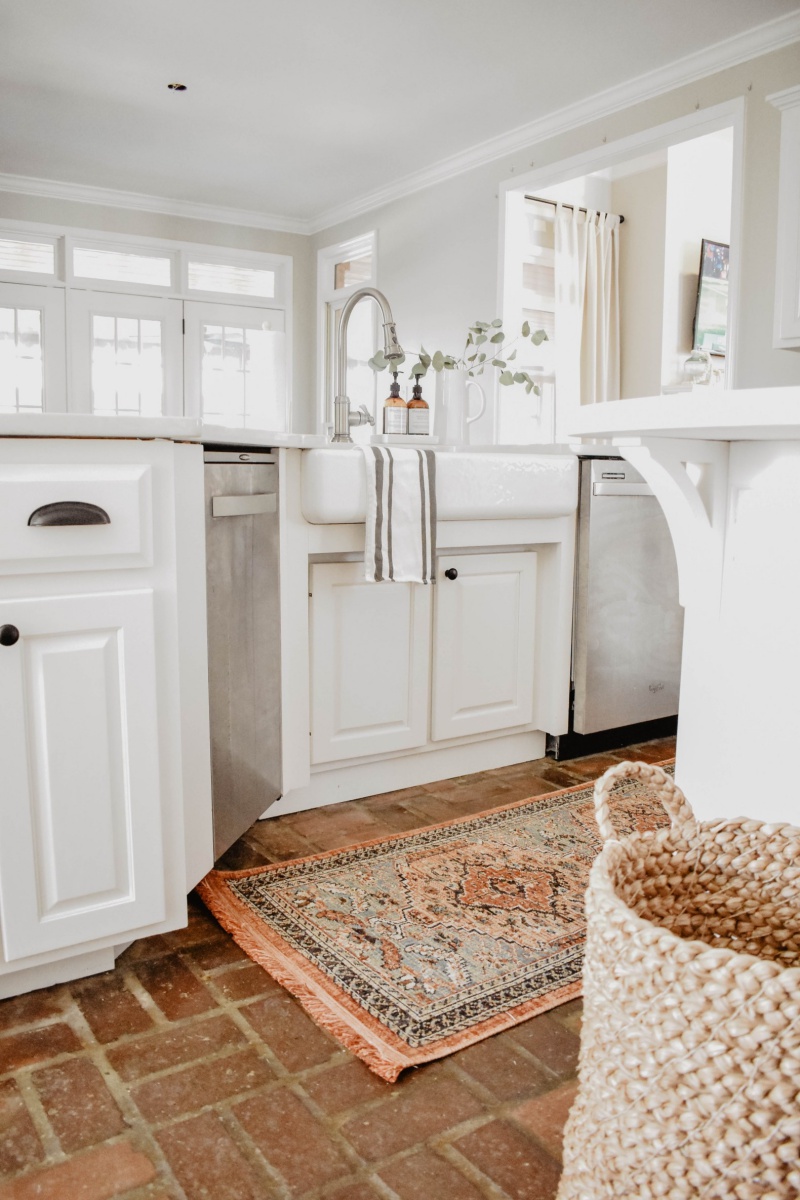 Enjoy the tour of Kourtni's home, it's very welcoming and inviting. I sure love those brick floors in the kitchen.
Kourtni shares all the before and afters on her blog with many DIY projects under her belt.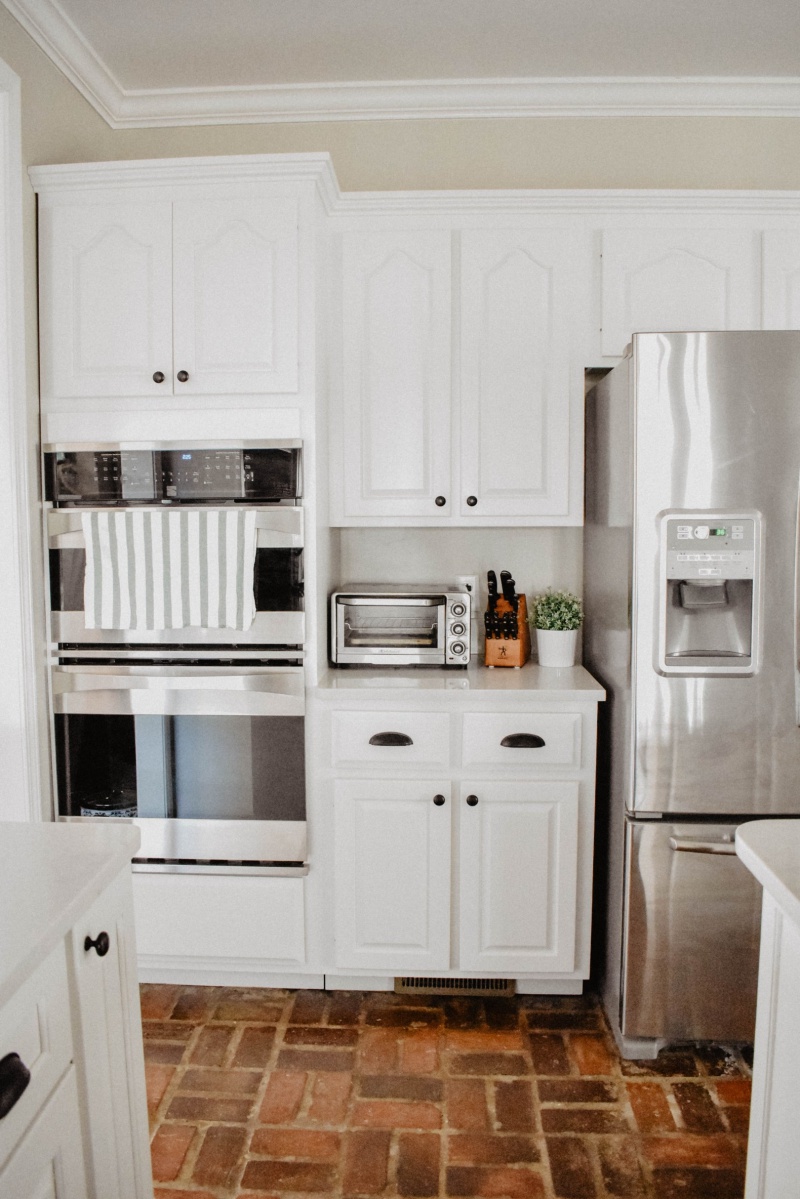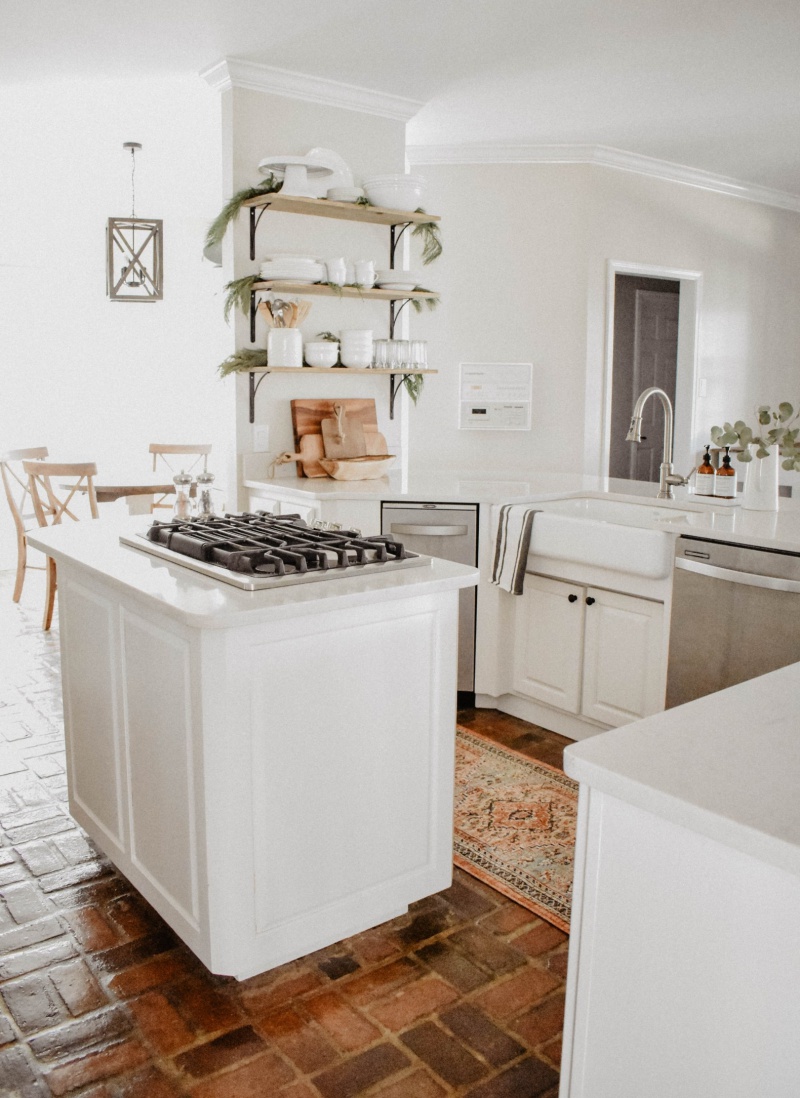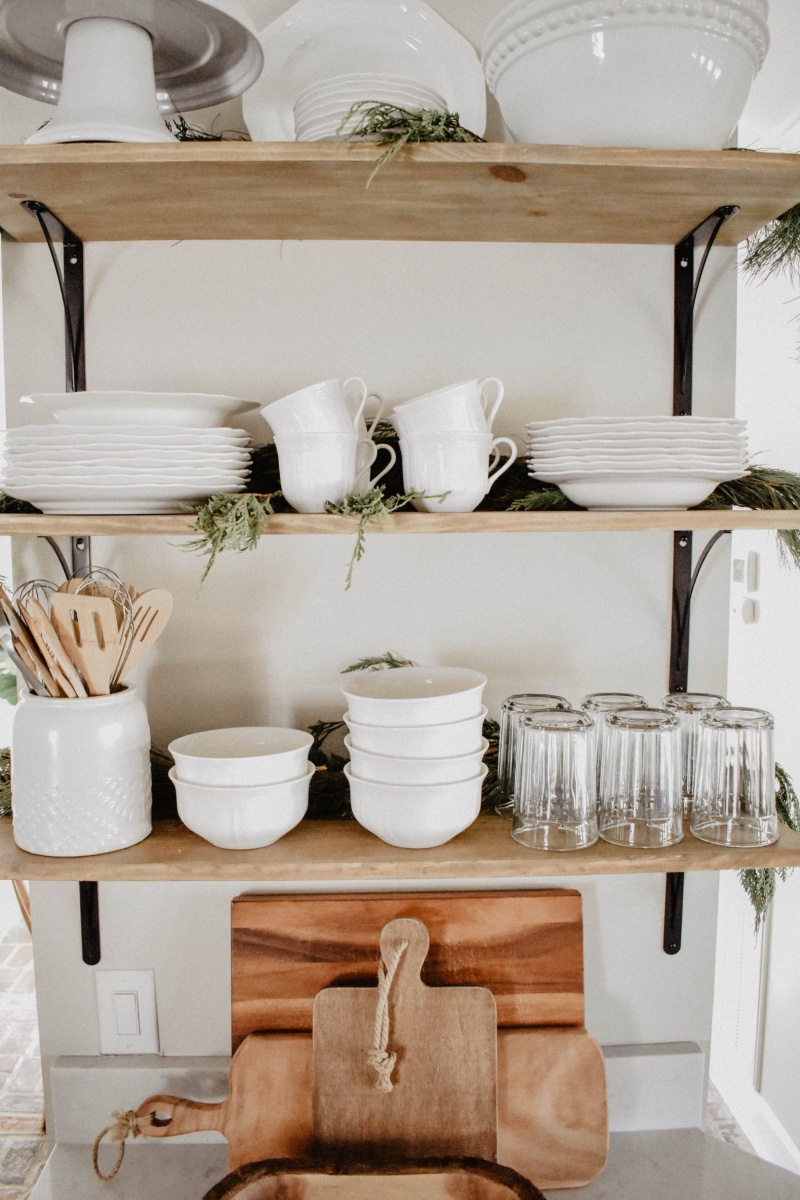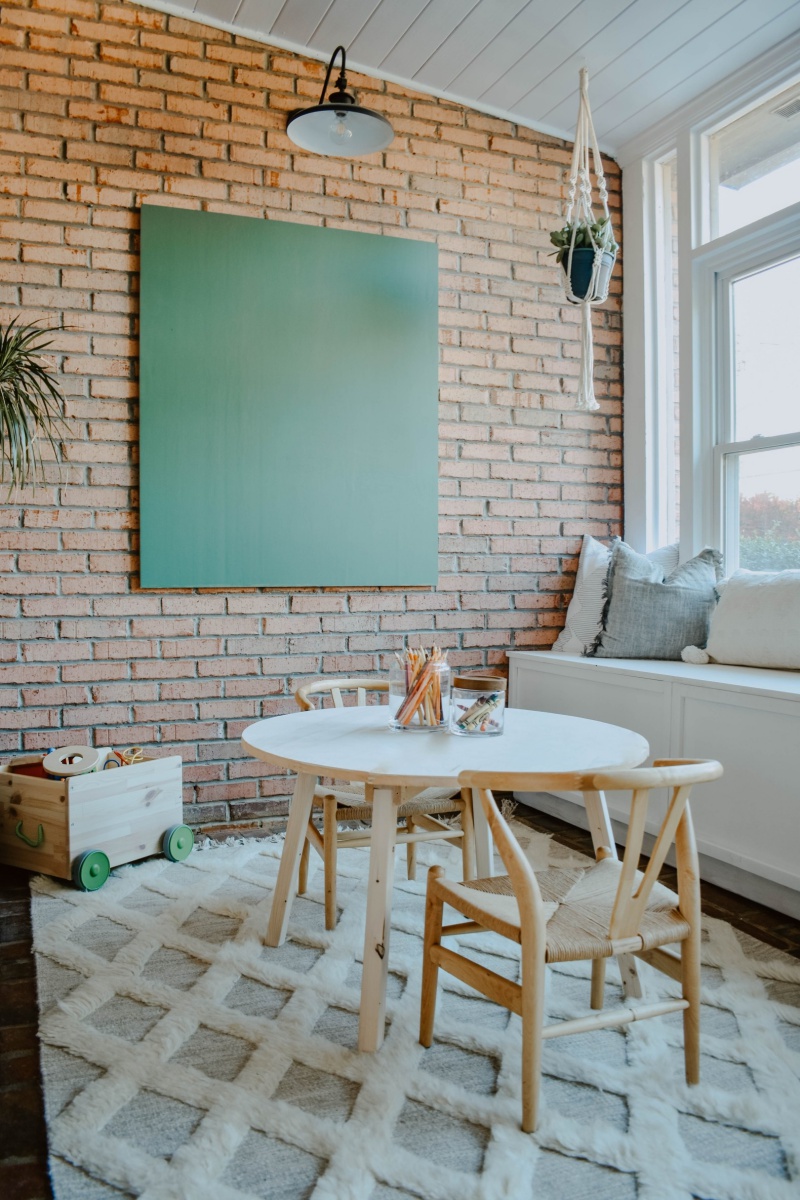 Her latest project is the Carolina room or sunroom. Kourtni built every piece of furniture in this space, which is very impressive. I'm not sure why it's called the Carolina room, maybe because she and her husband moved to North Carolina after they were married.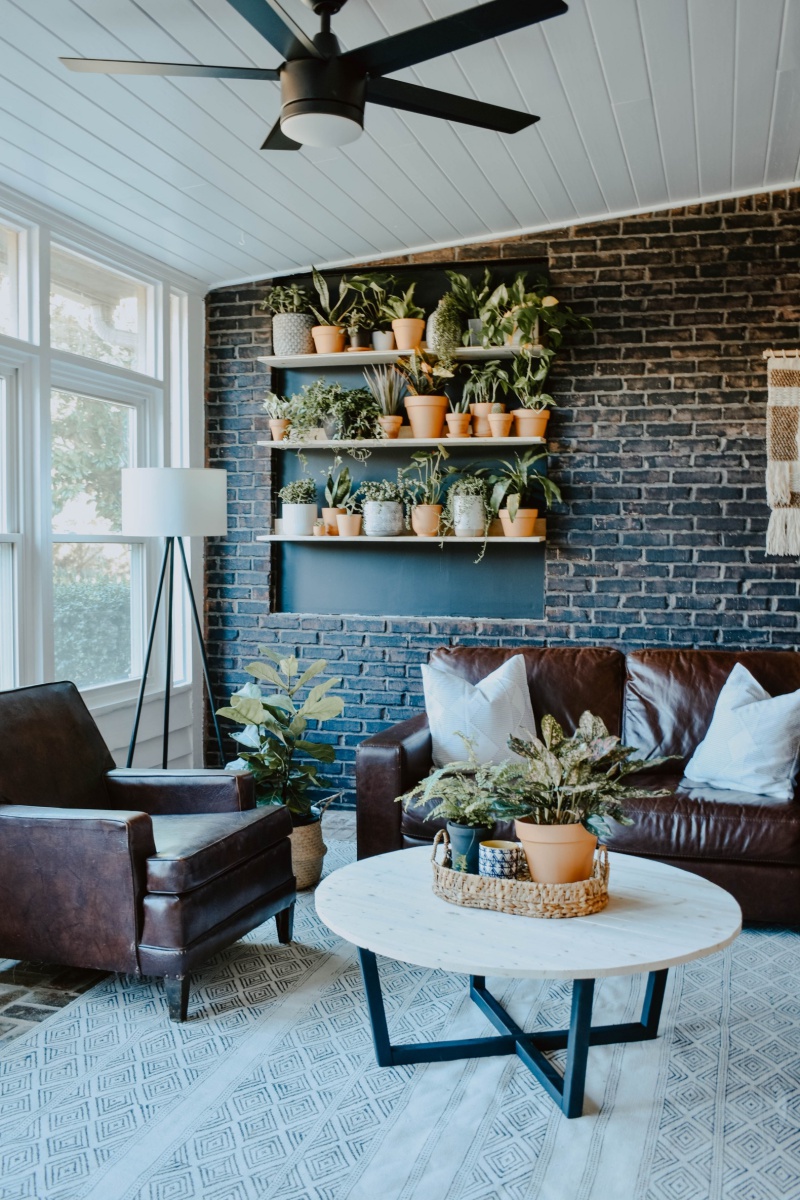 This space was a big brown room before the renovation and it looks very homey now.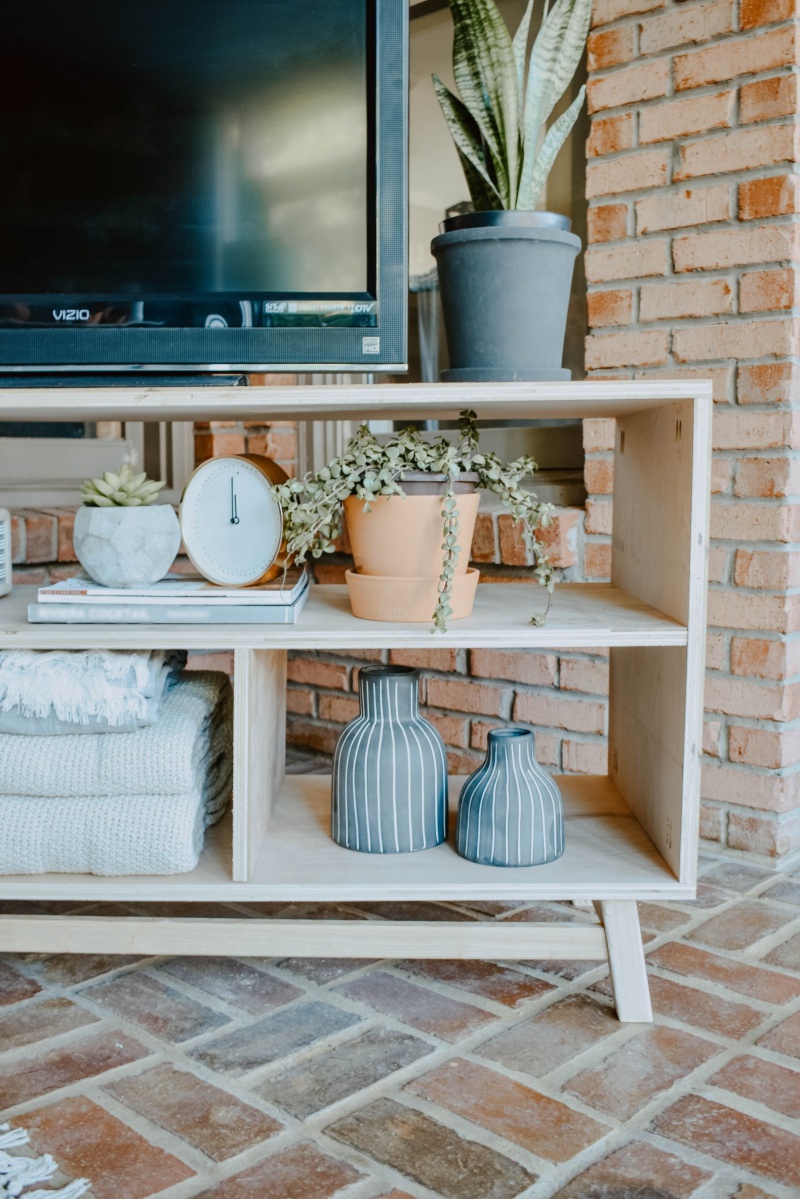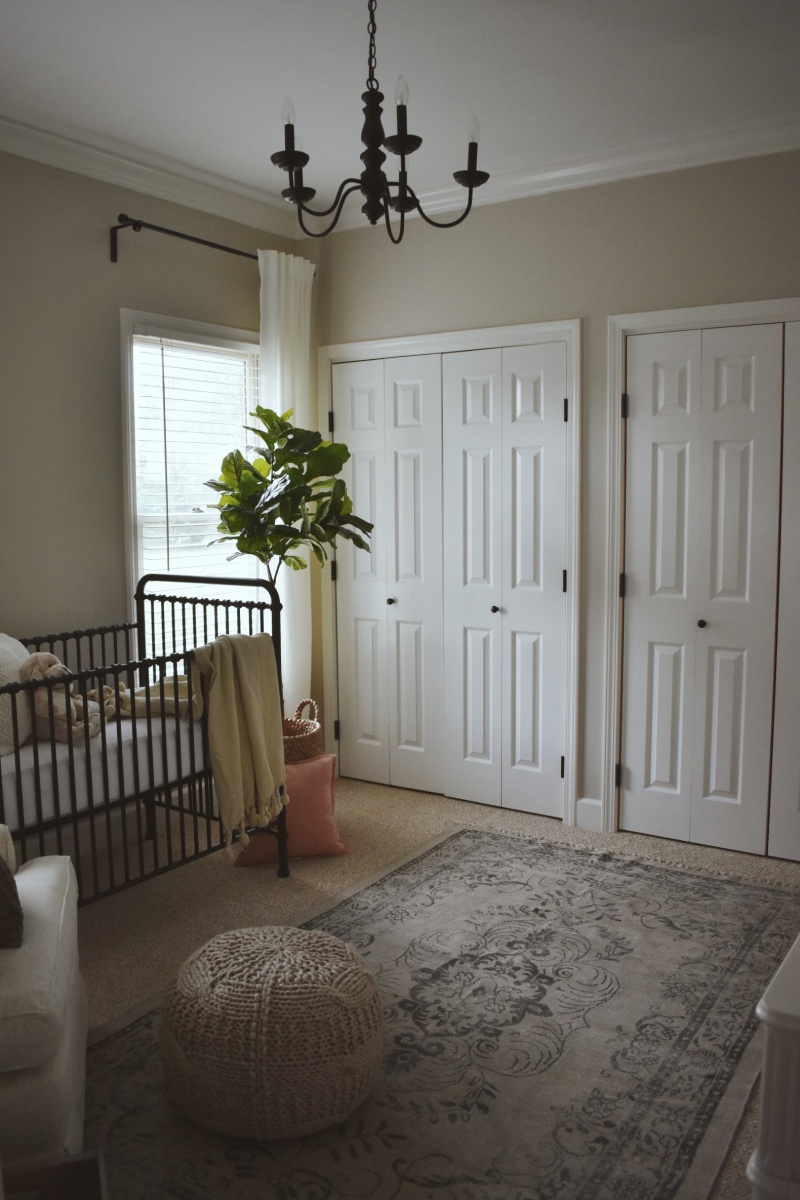 They have a little girl and this is her room. so cute.
Cute changing station.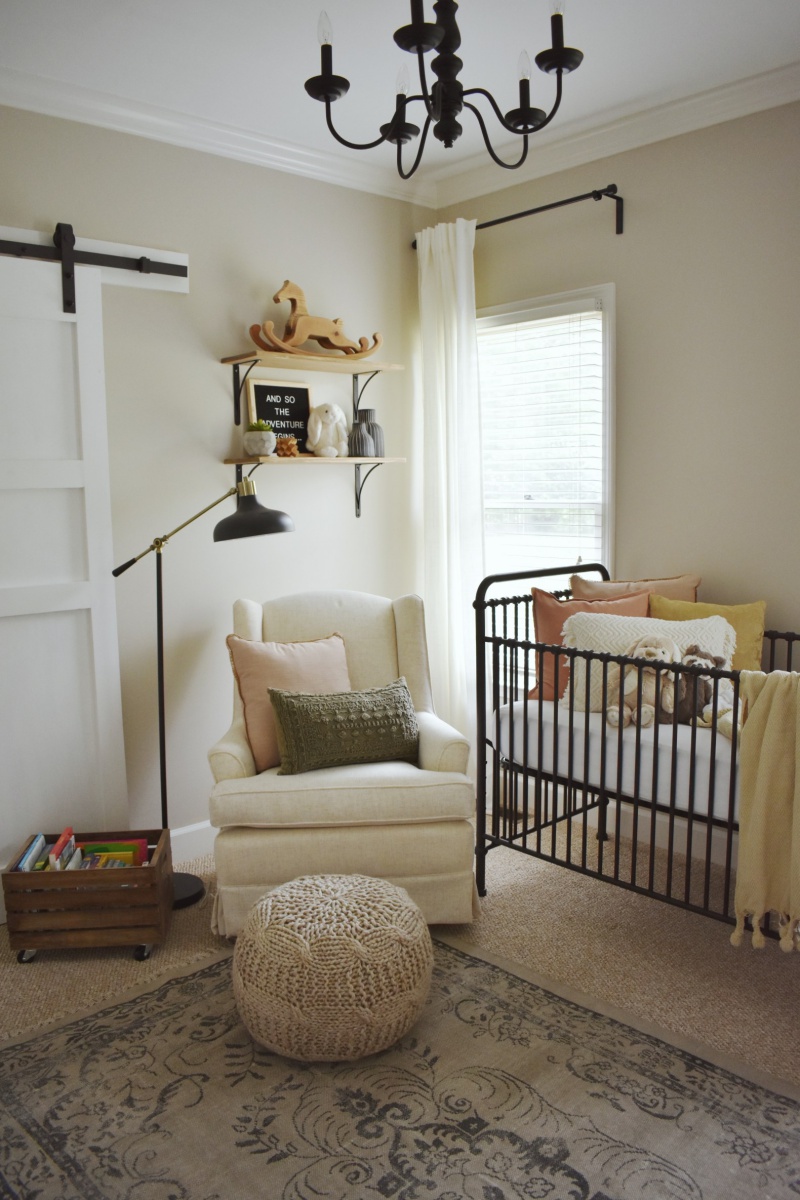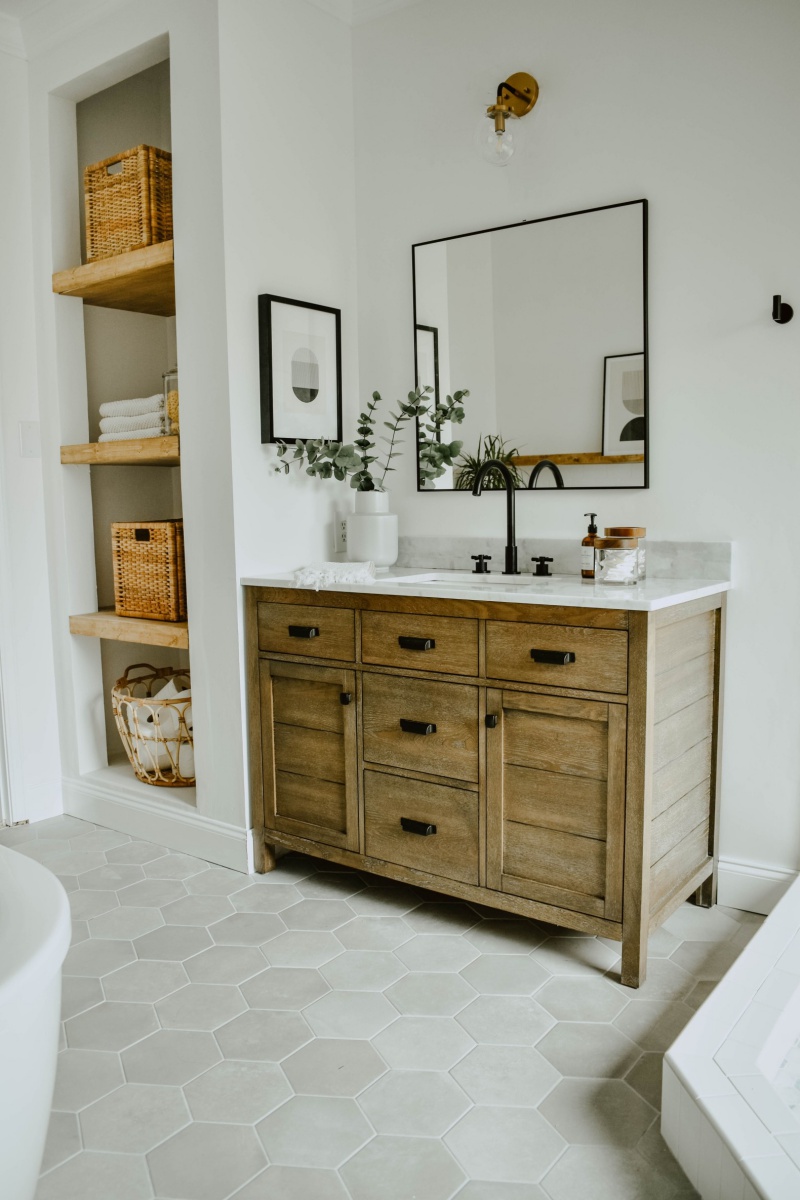 Another project they tackled was their master bathroom. It changed completely with everything new.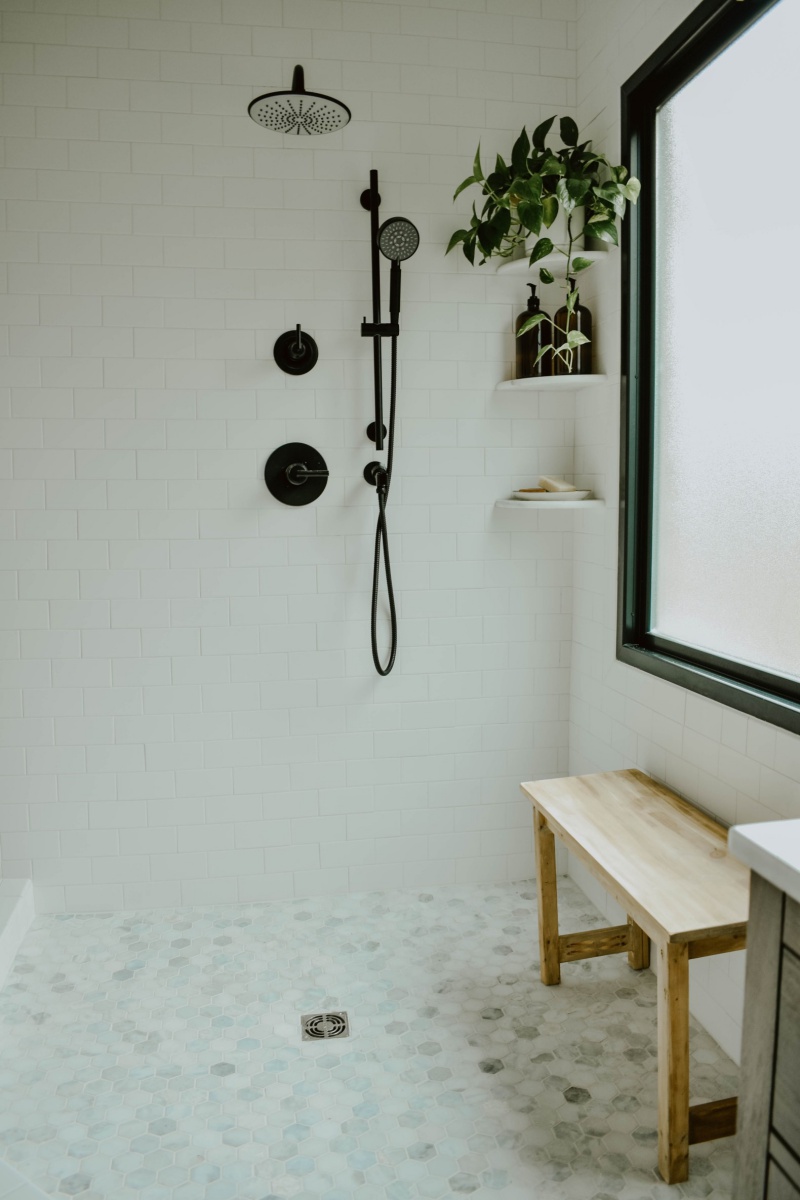 They opted for no glass in their shower, which isn't the norm, but she said it saves them cleaning the glass.
Such a pretty tub. I love to see how people remodel master bathrooms, since we have one on our list too.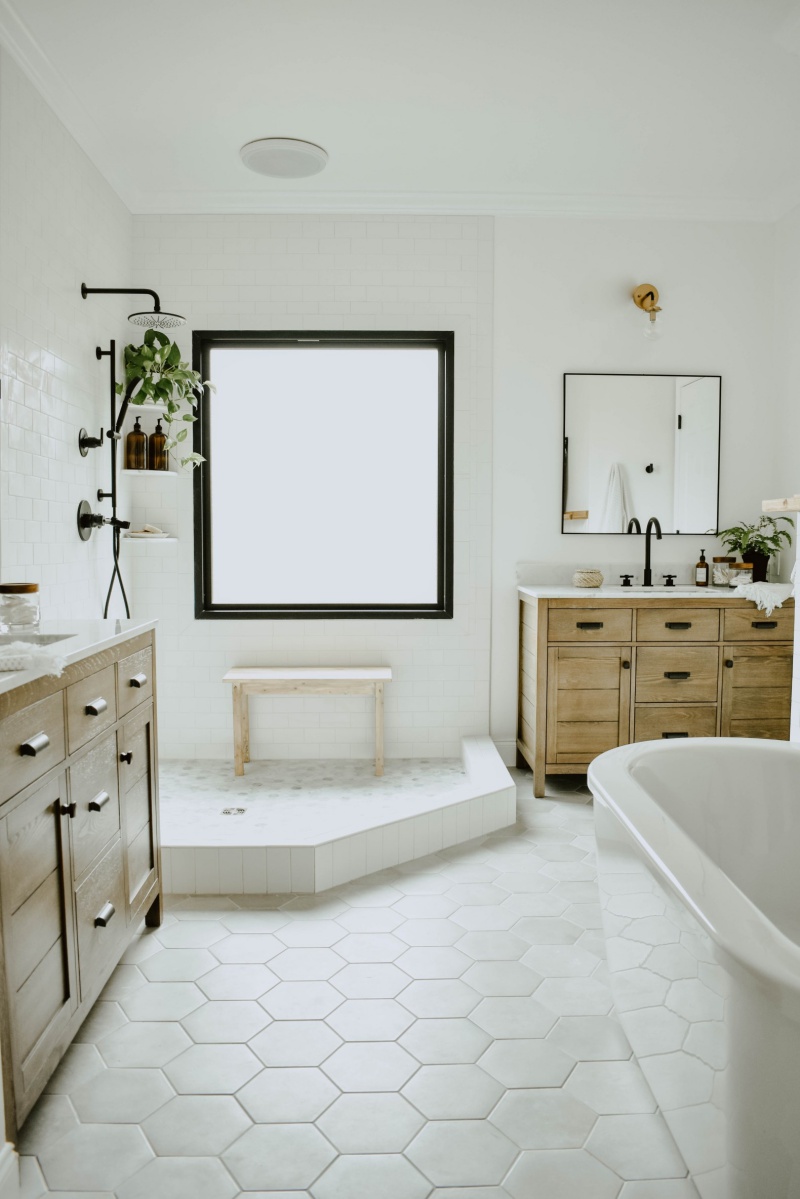 Love the tones of those vanity cabinets.
Another great before and after is the guest bath.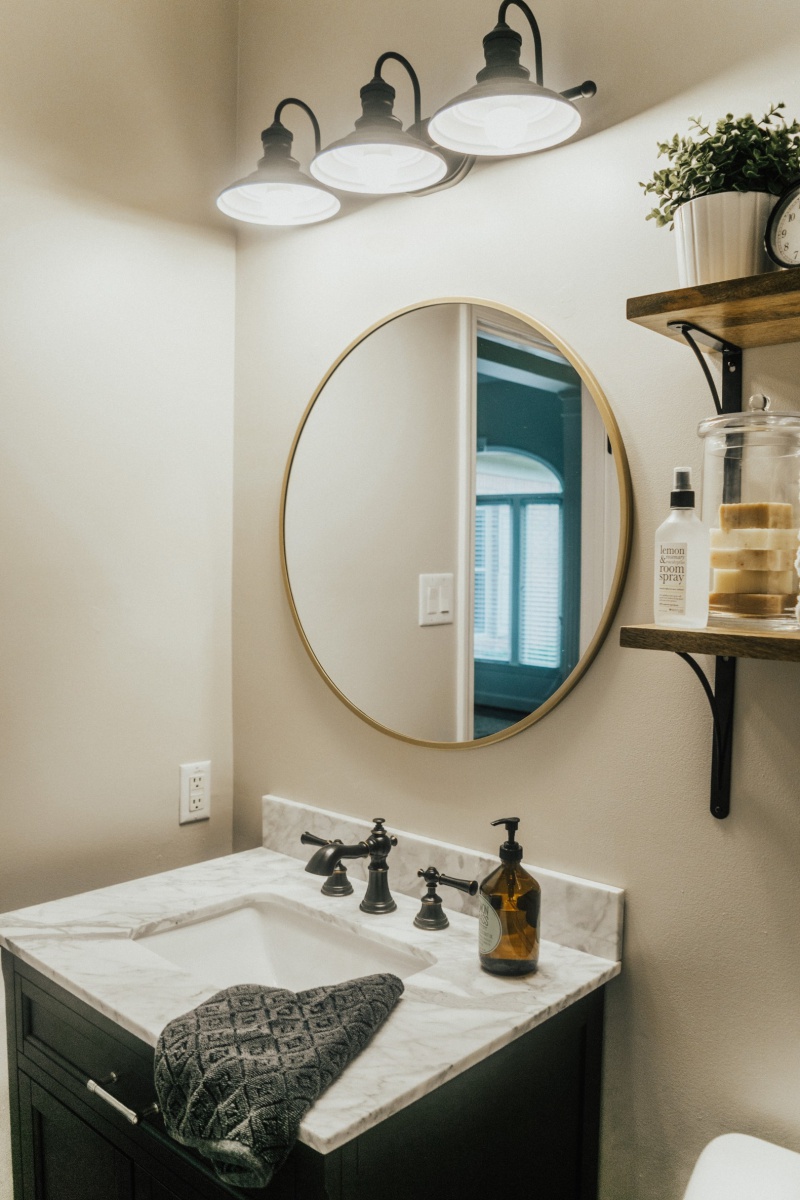 Isn't that a pretty space? Kourtni has a lot more plans for their house. Are we ever finished with home renovations and updates? Most of us have a list going at any given time, but Kourtni and her hubby have certainly done a lot in 2 years. Looks great! Stop over and visit Kourtni at House on Longwood Lane and say hello!
Have a wonderful weekend! I'll be back Monday with the laundry room reveal. I haven't even taken pics yet, as the last finishing touch was just done today, so I'll be busy getting pictures taken and edited to share with  you all. I'm so excited about this space and so proud of how it turned out! I think you all will be inspired too!
Don't Miss a Post, join my list!