I've got a wonderful Feature Friday for you today. You've met my friend, Shirley with Housepitality Designs before. She's a long time blogger and I featured her previous house years ago. She and her hubby sold that house and embarked on building their new forever home in NC, as Shirley calls it. It's a spectacular forever home and you'll enjoy seeing it today!
I'll let Shirley tell you more about herself and her new home below.
Thank you Rhoda for featuring my new forever home. I have known Rhoda for many years and honored to be here today.
I'm Shirley and I blog and instagram at Housepitality Designs.I started blogging about 10 years ago and I have not blogged much in the last couple of years and have concentrated more on my Instagram.
I have been married for 51 years and have known my hubby since the 2nd grade!
I retired from a career in Healthcare Administration after 25 years and then sought to obtain my certification in Staging and Re-Design. When we moved from Florida to N.C. I did not pursue re-starting
my design business to make time to be a "Grandma"
After 16 years in our home in NC, we decided to downsize and build our single story forever home about 20 minutes from our former home. Our Hickory Cottage is our Southern Home with a French flair. We are so loving our very open floor plan and hope you do too!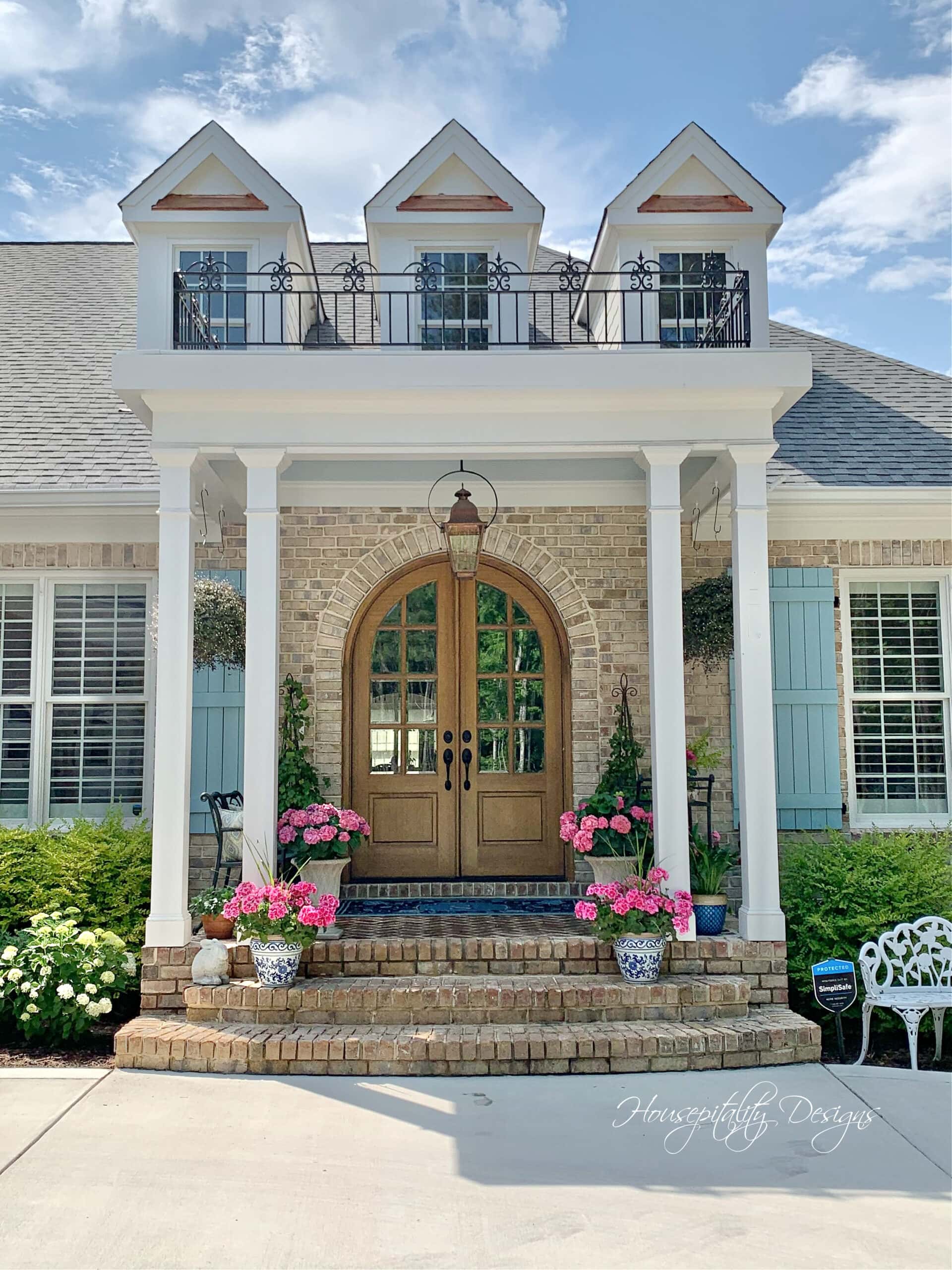 Thank you Rhoda for the honor of presenting our new home to your readers!
It all began when we finally decided to "downsize' and build our forever home, a one-level, 3 bedroom, 4 bath brick home with a french flair that we call Hickory Cottage. We built in a neighboring golf community not far from our former home. Did we downsize? Well, if you consider downsizing by 200/sf downsizing 🙂
A grand cupola greets you as you drive down the long driveway and there is one above the sunroom for the golfers to enjoy!
We sold our home of 16 years that was the only home our granddaughter knew of her grandparents.
She has a room of her own in our new Hickory Cottage. We closed on our former home on the day that our granddaughter was born, so leaving that home was truly bittersweet.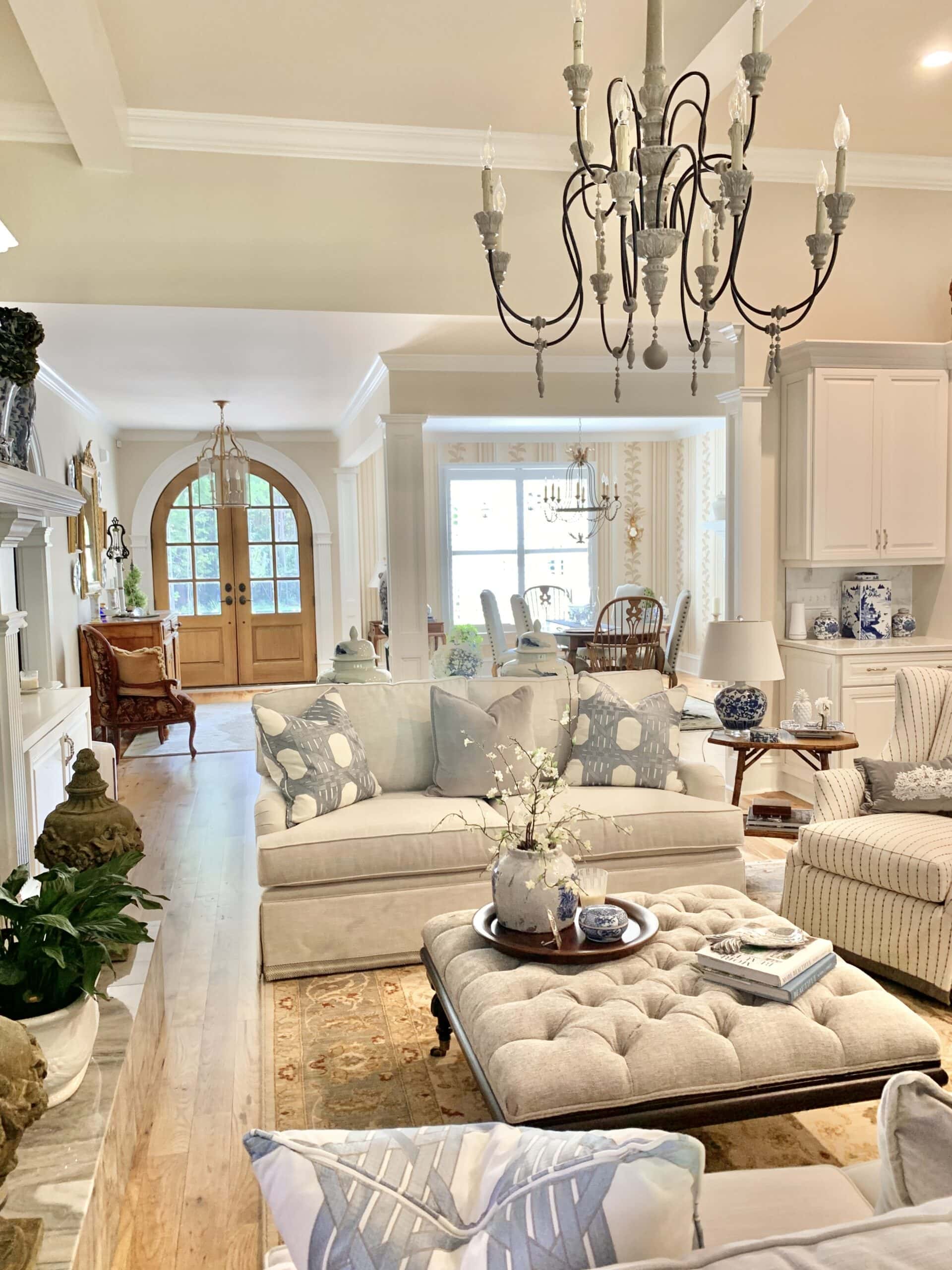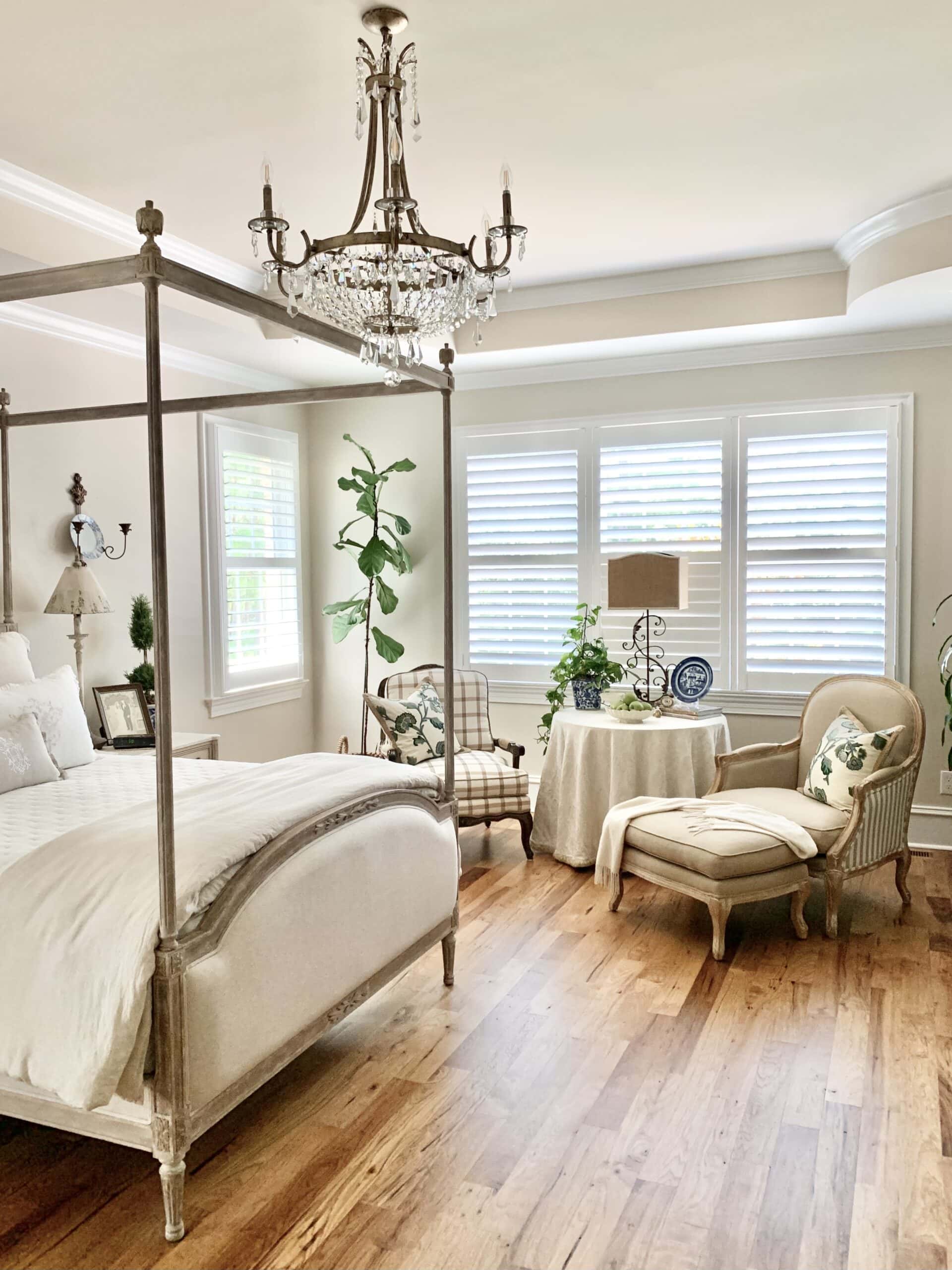 Guest Room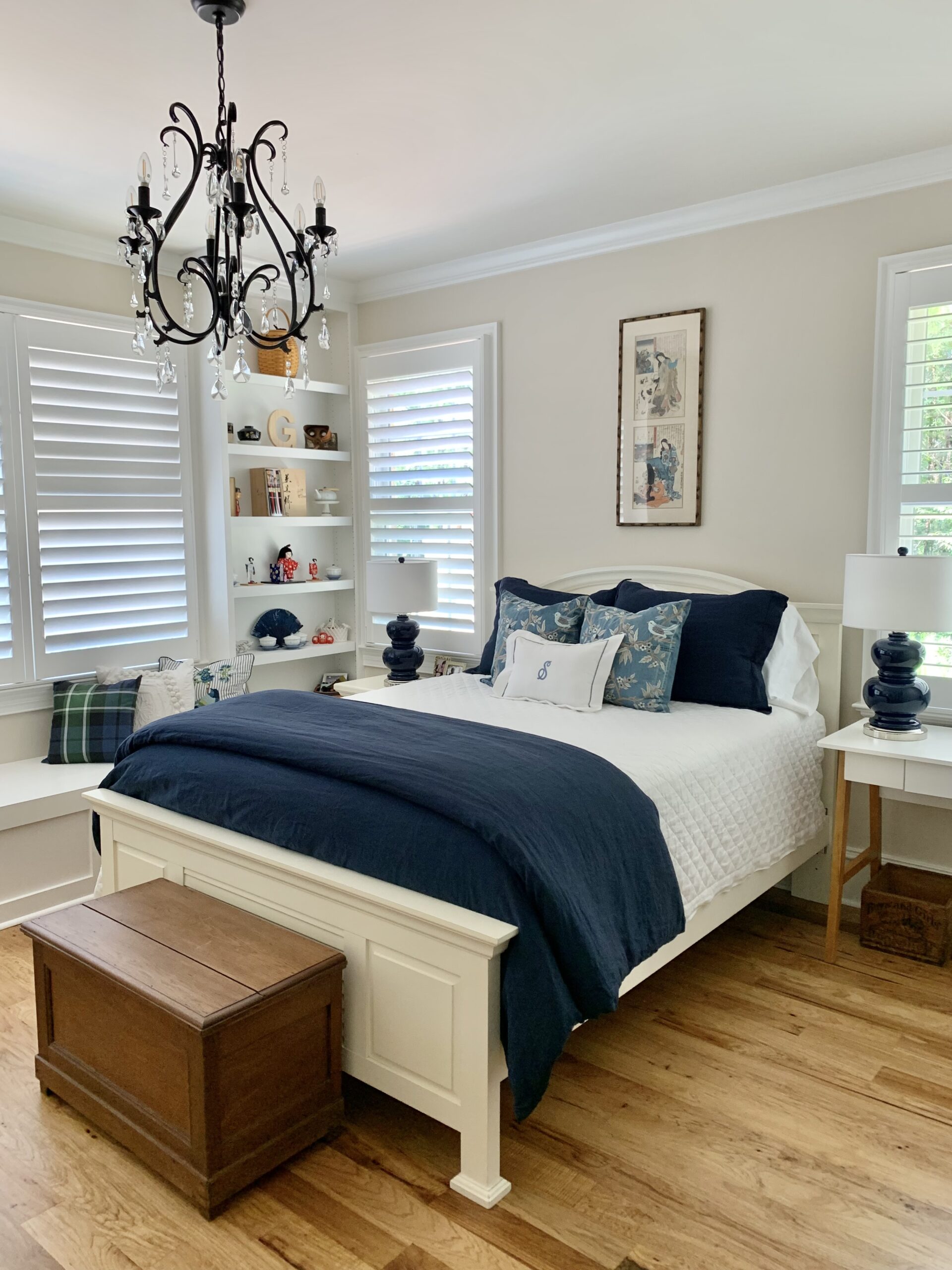 Granddaughter's room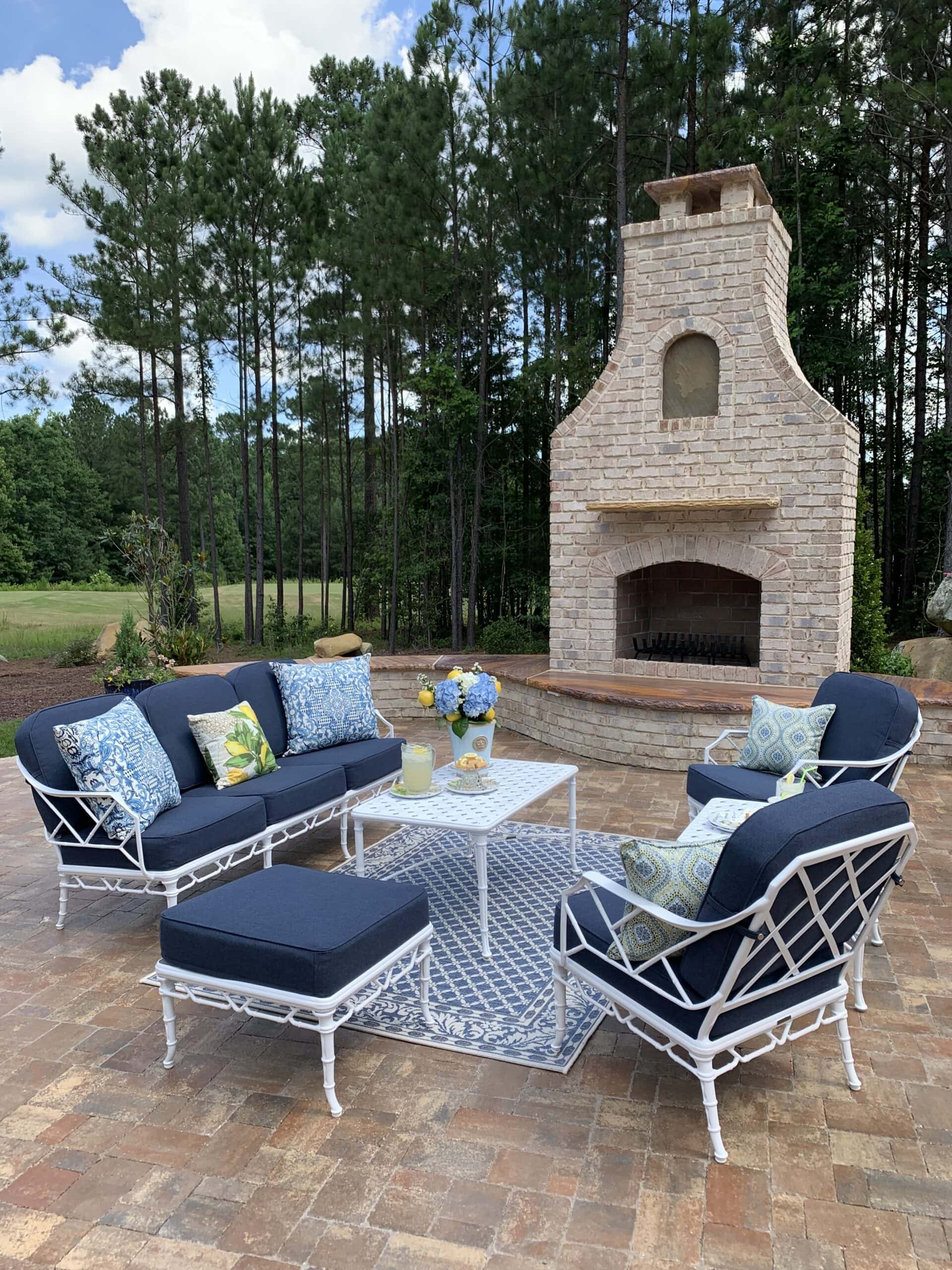 We are very happy with our very open one level home
(with the exception of the office and gym over the garage)
and enjoying making this forever home a home when those
who enter can say, "yes, Shirley and Tom live here."
Didn't you love the tour of Shirley's magnificent and stunning home? It truly is a masterpiece home and I love how open it is and how it flows from space to space. Shirley has done an amazing job with all the interior design and her furnishings are exquisite. I love the entire home, but one of my favorite spaces is the sunroom. It's just so stunning with those windows and the furnishings. Such a relaxing space with all that natural light!
Thank you Shirley for letting me share your beautiful new home with all my readers! It was fun to watch it being built and now to see it all finished and you and your family enjoying it.
Don't Miss a Post, join my list!