Another new blogger I've met recently on Instagram is Kelly, who lives here in the Alanta area and has a beautifully decorated home, with elegant and classic style.  I think you'll love seeing her home and how she showcases the architecture and furniture on her blog, Kelly Nan.
Being a Southern girl, Kelley loves decorating her home and making her spaces pretty.  A girl after my own heart!
Love the black porch rockers, to welcome in her guests.
Kelley has a great eye for displaying all her pieces and her home is beautiful and uncluttered.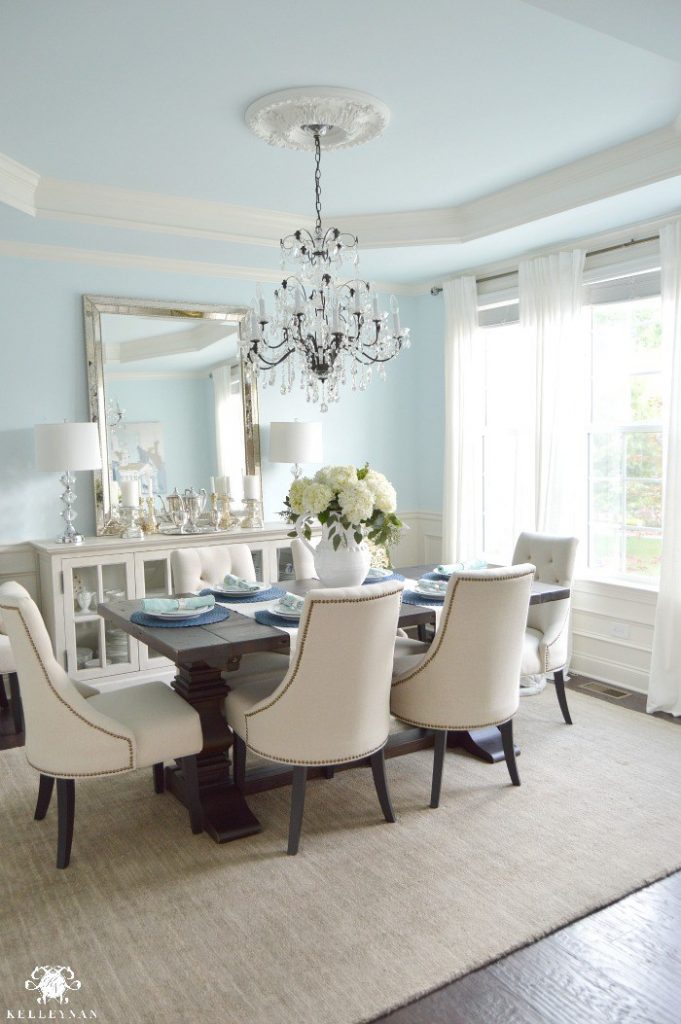 A clean and classic dining room is on the front side of the house.
She and her hubby and pups live in a soaring ceiling home, but she has managed to cozy it up.
Beautiful stone fireplace in the greatroom with built-ins on either side.
Looking to the greenroom from the kitchen.
The kitchen is light, bright and airy too.
A true open concept home.
Kitchen vignettes are so pretty.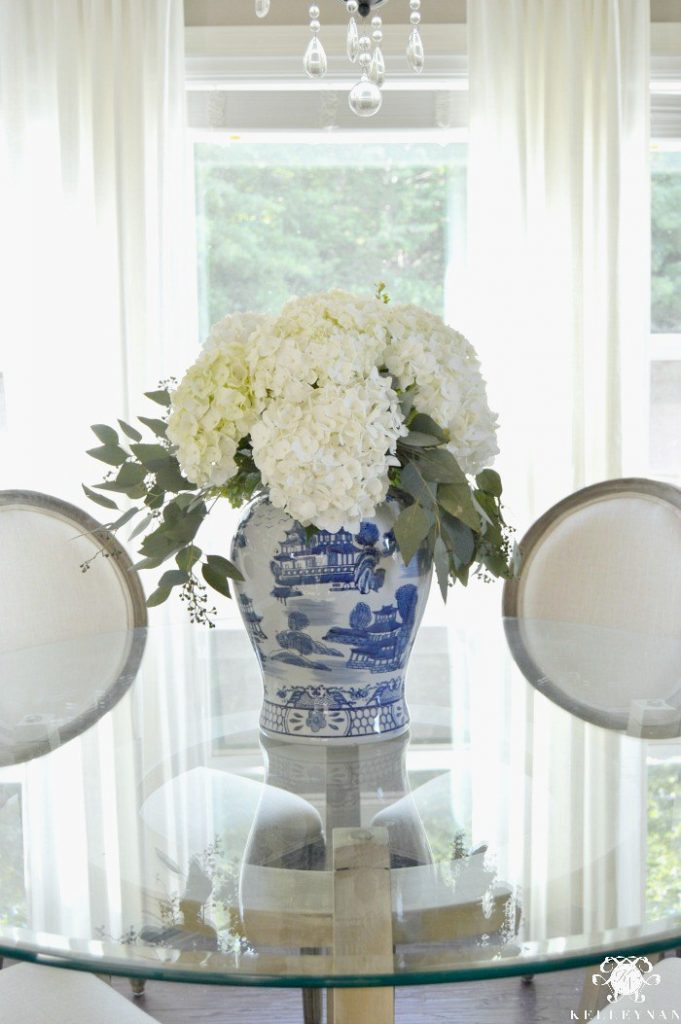 Her breakfast area has a pretty glass table and upholstered chairs.
Lovely French inspired designs.
A sitting room off the front entry is a perfect spot for more feminine design. I love that she saved an old sofa she had and recovered it for this room.
Beautiful view from here.
That ottoman is outstanding too.
Artwork in the sitting room.
I love her attention to detail and all the fresh flowers throughout her home.  Really makes a difference in the pictures.
The master bedroom is fresh and lovely.
Two guest rooms are ready and waiting for visitors to her home.
She calls this room Nan's room, for her mother and they both share a middle name.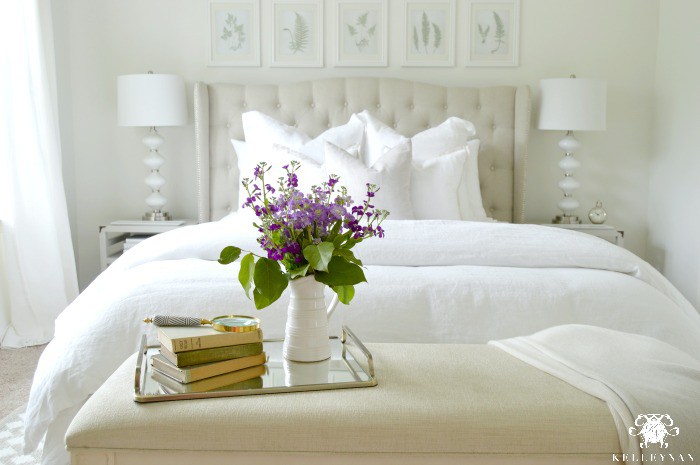 Another guest room looking magazine worthy and so inviting.
I hope you enjoyed this beautiful tour of Kelley's home in Georgia.  I was blown away when I found her on Instagram at all the beauty and how gorgeous her house looks.  She has an elegant and classic style that I just love!  Stop over and say hello to Kelley Nan!
Don't Miss a Post, join my list!