While in Madison, GA touring houses, we noticed that there were several historical houses open for touring and since we were out and about strolling those quaint streets, we helped ourselves to a peek  inside one of them.  Come along with me for a tour of a historical home in Madison.  It was charming and quaint and rambling.
I can't resist the chance to visit an Open House, can you? If I see one, I stop especially a historical house like this one!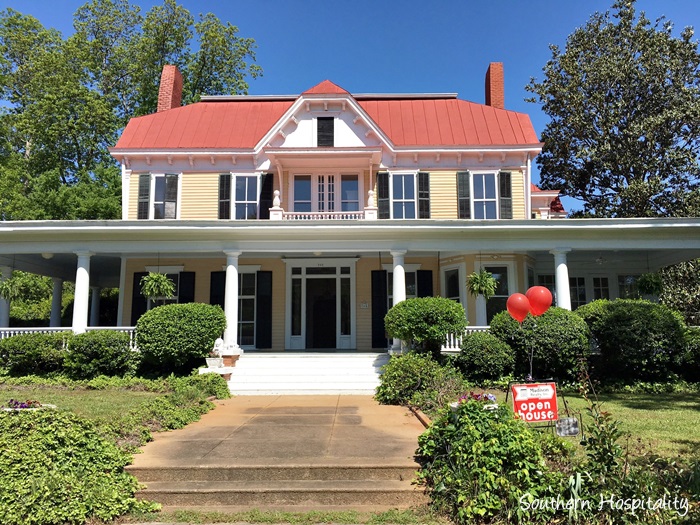 This is the Kolb Foster house in Madison, GA, which dates back to the 1880's. Elaborate ceilings, parquet floors, elaborate Italianate mantles, over 5 bedrooms, 4 full baths, 2 half baths, restored guest cottage and pool.  Priced at $939,000.  Ready to go inside?
As with most historical houses, they have the most elaborate and beautiful details,like these parquet floors, which still look remarkably good for their age.
We walked through the house and I took lots of pics, so enjoy them all. You'll see Mark captured in many of them, we had a blast walking through this house.
What a fireplace and mantle this is!
I love details like this nook with window seat.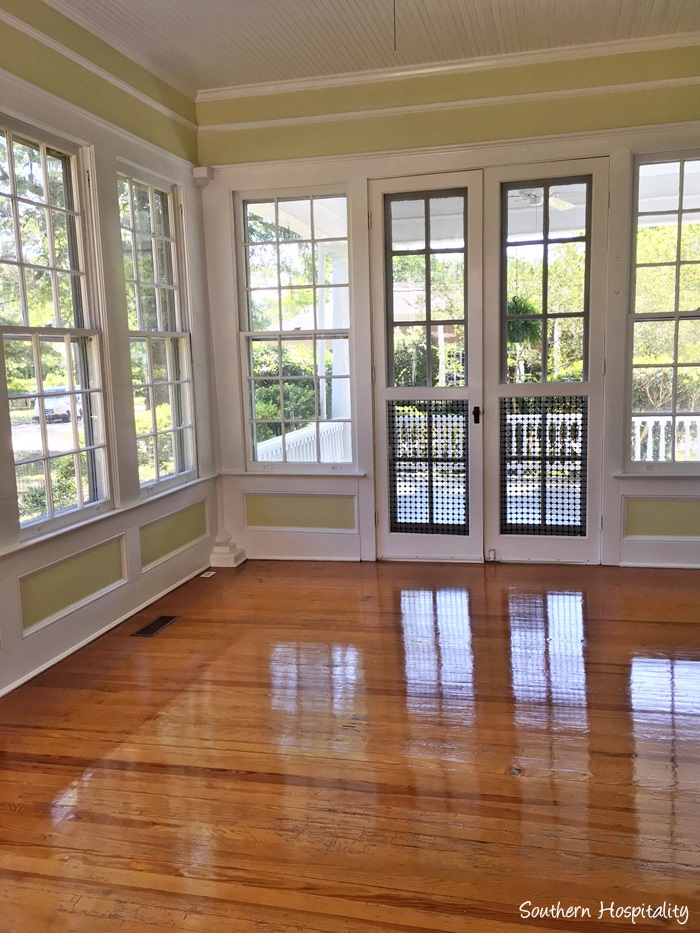 This sunroom with all the windows captured me too.
I'm wondering when the kitchen was last updated.  The 80's maybe? Still looks very functional, even though it's not up to today's luxurious kitchen standards.
Keeping room off the kitchen, isn't it beautiful?!
Mudroom/laundry room.  Love that brick floor.
Wasn't that a fun tour of this beautiful  historical home?  I thought you'd all get a kick out of seeing this too, we loved it!
Don't Miss a Post, join my list!