Happy New Year! 2021 is here and I'm ready to turn the calendar to a new page. Today I've got a brand new Feature Friday for you and I think you'll love it. I met Anne on Instagram and had admired her new build home so much and asked her if I could feature her here and she said yes after getting her new house ready to share. It's such a gorgeous newly built home made to look old and I know you're going to love it. This classic Traditional style home is so timeless!
I'll let Anne share a bit about her family with you:
LoveHouseTn consists of Anne and Jay from Hendersonville Tennessee. We have two great kids, a 13 year old boy and a 10 year old girl. We bought a brick ranch on the shores of Old Hickory Lake about 12 years ago in hopes of demolishing it and building a new home. Through many blessings, we were able to start building the current home about 2 1/2 years ago. Our theme would definitely be a new old home.  We would consider our style to be traditional (classic/traditional may not be on trend, but it never goes out of style).
I started the instagram page to share our daily progress. If you go all the way back in the feed, you can see when it was just a dirt lot after the demolition. We did a lot of the work ourselves, which is why it took a full two years to build the house. It was tough to find subs to do the kind of work we wanted done, but it was worth it for the end results. 
Street side view. Isn't it gorgeous? They did a fantastic job on this newly built home. It has the charm of a historic home but all brand new and the woodwork inside is stunning. If I was building a new home, I'd want it too look very similar in finishes to this classic look.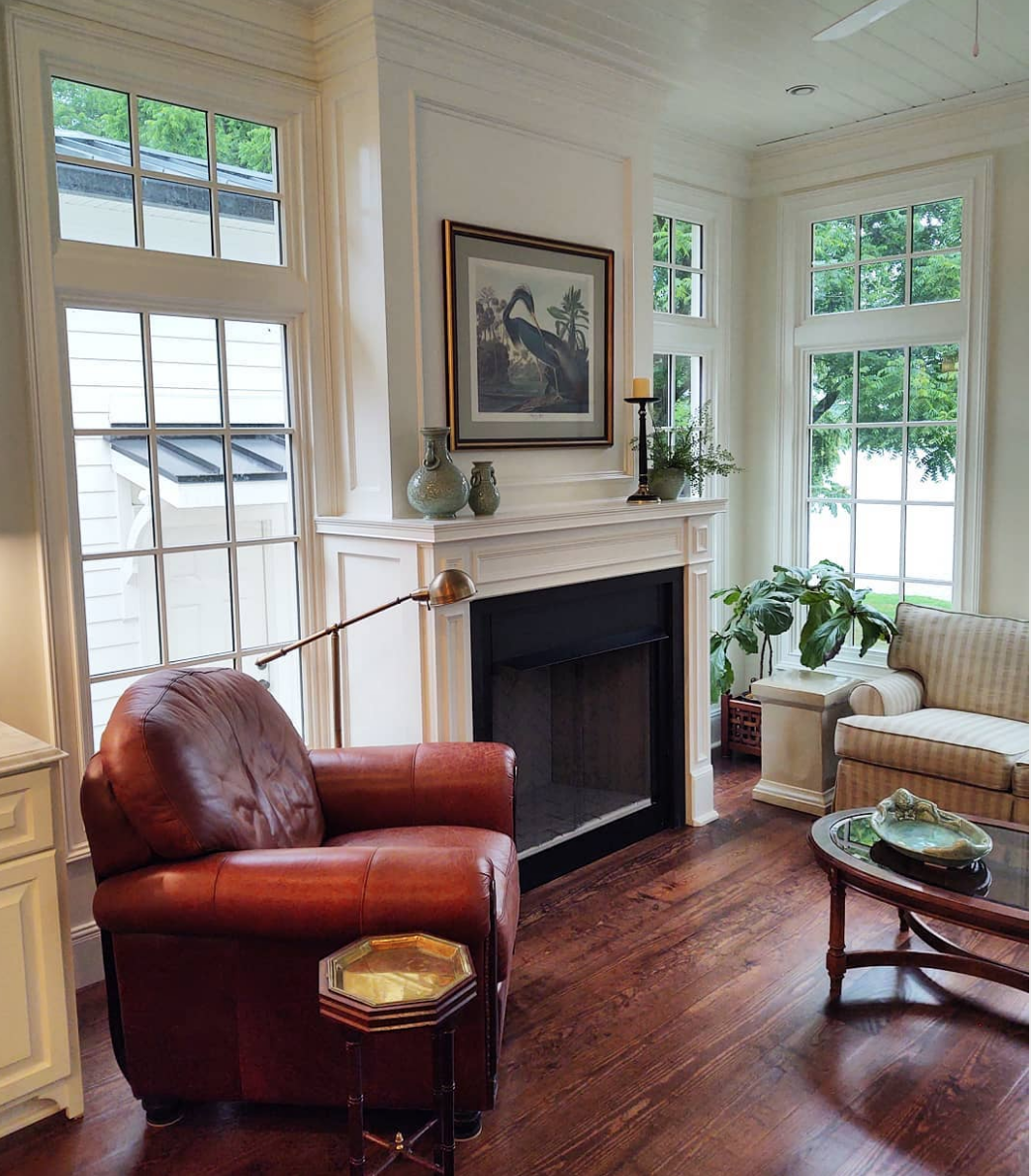 Lake side of the home. Of course, this view and the view of the lake is why anyone builds on a lake. It's all about outdoors.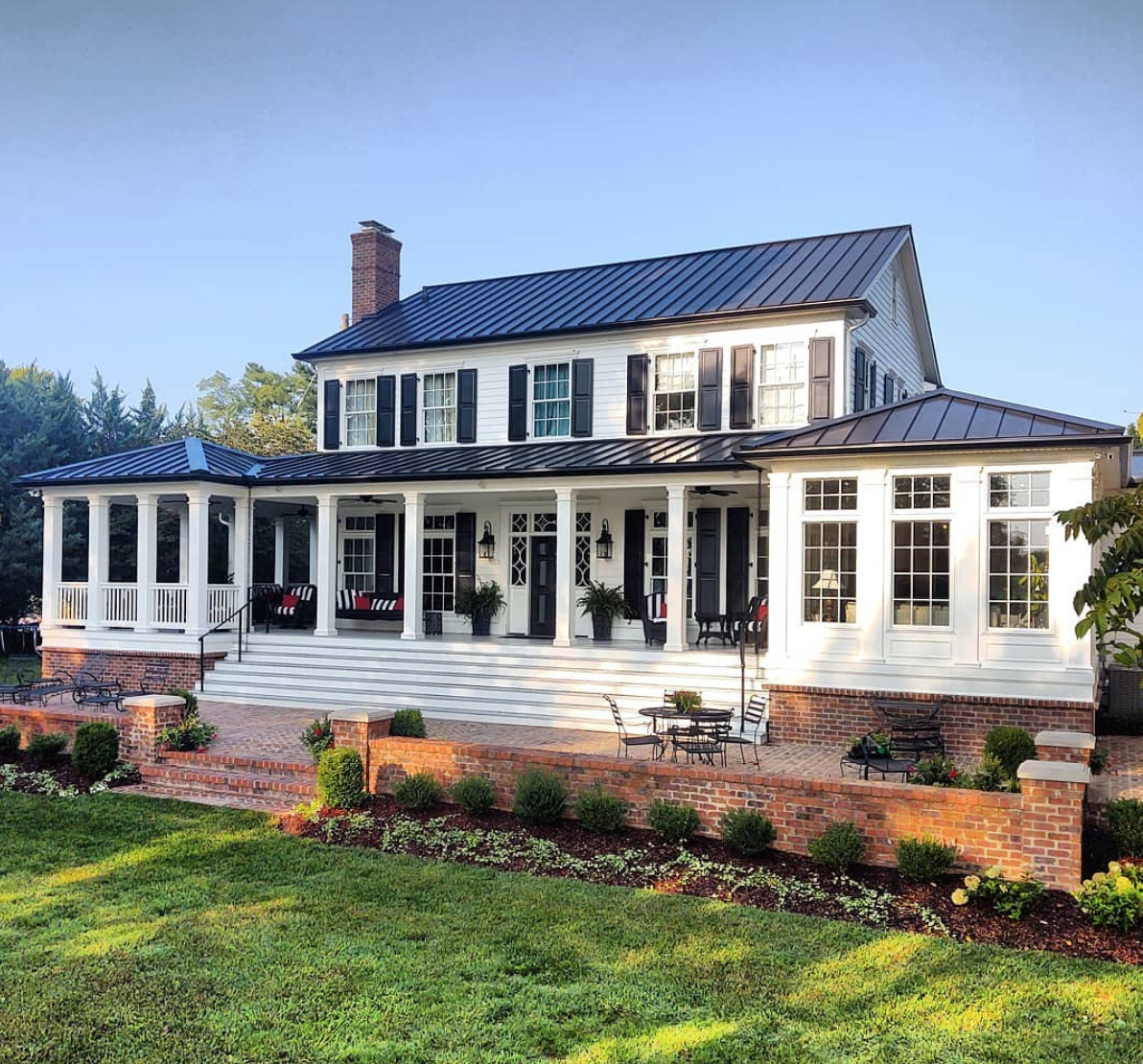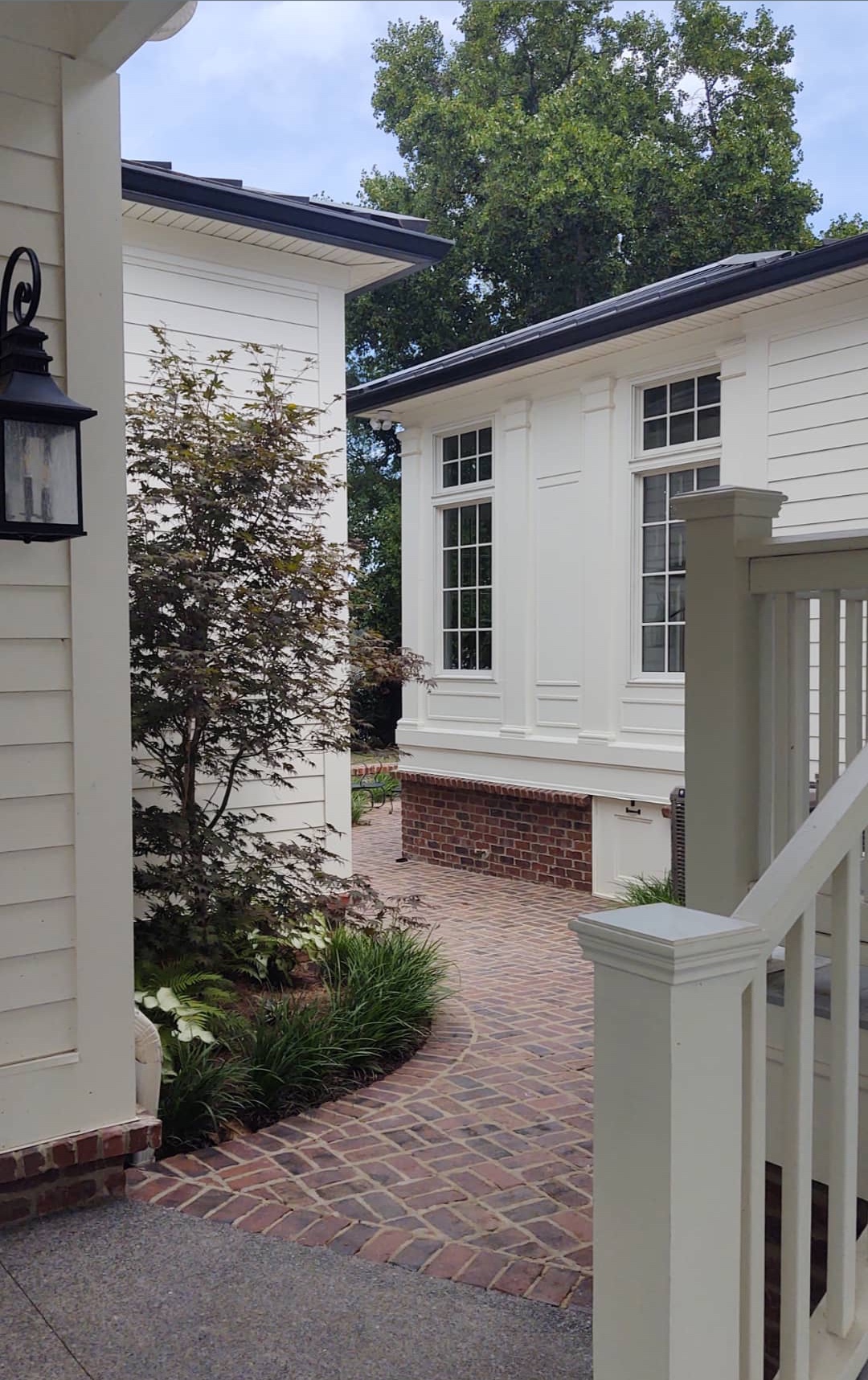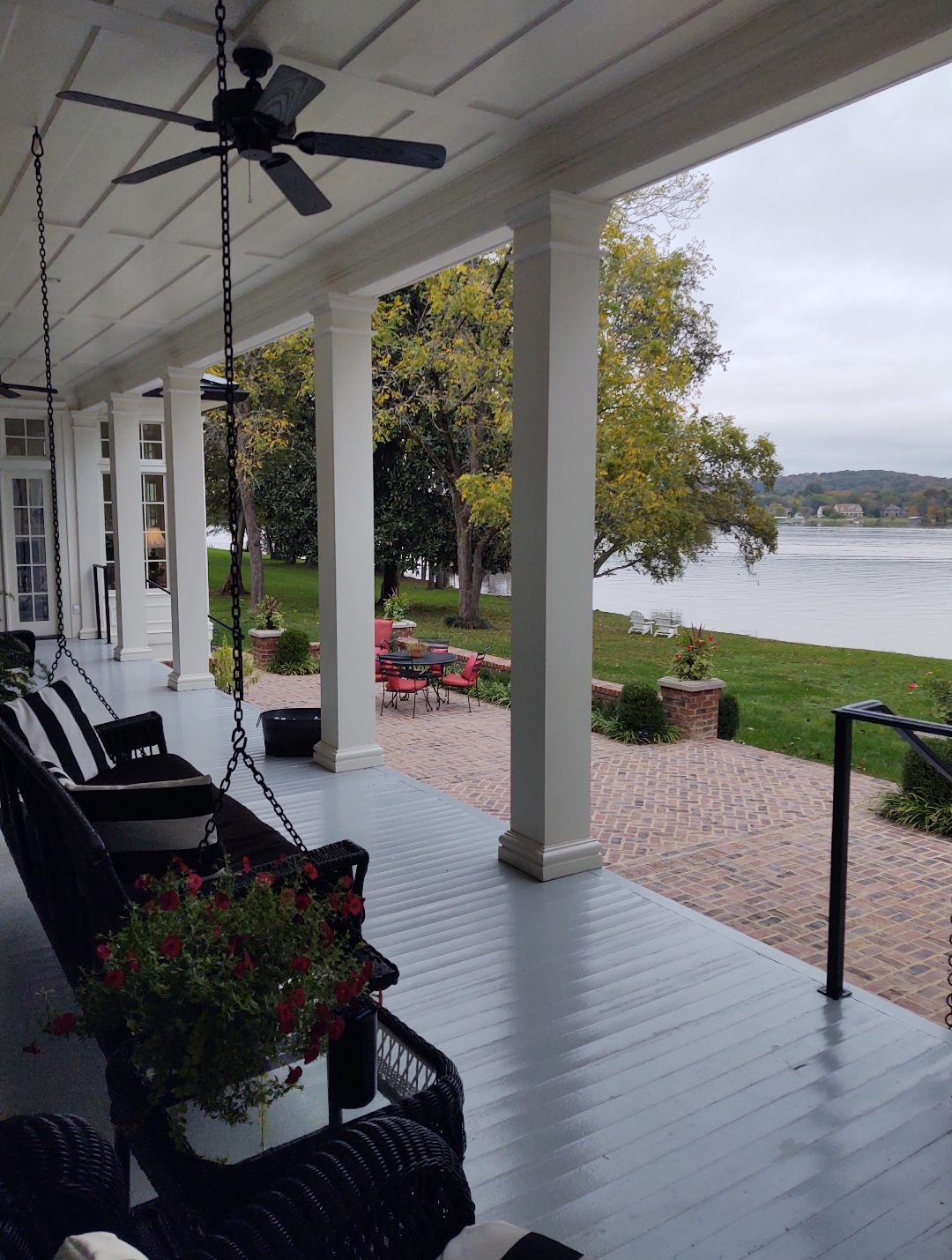 Didn't you love this house? I was so drawn to it when I first found Anne on Instagram. It's the best kind of house, a newly built home to look like a historic older home. Just stunning, I love all their choices and I can see why it took 2 years to build. So many gorgeous details! Don't forget to follow Anne on
Love House TN
on Instagram.
Don't Miss a Post, join my list!