This was such a fun visit to Moss Mountain, so I'm resharing this post from 2017. Enjoy!
I'm still riding on a cloud from my visit to Moss Mountain farm last week near Little Rock, AR.  Getting invited to this beautiful farm that belongs to P. Allen Smith was a high point in my blogging journey and it definitely didn't disappoint at all. In fact, this is one of the most beautiful places I've ever visited here in our glorious United States.  I had never been to AR, but it truly was a beautiful place.  We stayed in the iconic Capital Hotel and visited the farm for 2 whole days and it was such a fun time.  Today, I'm sharing the farmhouse tour.  We were invited inside to see the farmhouse and guided by Allen himself, so we got to ask lots of questions and hear his comments about the house.
I knew from the exterior that I was going to love this house.  How could you not love it?  It's so historically appealing, even though it's not an old home, it's built to look like one. And I could tell by meeting Allen and hearing him talk as an old soul that he loves beauty and architecture and making a beautiful home for himself.  It was that all right.  Beauty everywhere we looked inside and out.  I'll be back to share a lot more from my visit including the entire farm tour and all the neat people and sponsors we met there. It was all about gardening on this trip and a very informative time.
Anyone can take a tour, just check out the website for all the details. I think lunch and house and garden tours are weekends only, but it's available if you want to visit.  I see he also does weddings and other events on the property too.  It's definitely a place worth sharing with the world, it's that gorgeous!
The description from the Moss Mountain farm website says it all…..
Allen's Arkansas home, Moss Mountain Farm, which The New York Times hails as a "stunning estate," is an epicenter for promoting the local food movement, organic gardening and the preservation of heritage poultry breeds. The farm serves as a place of inspiration, education and conservation. We invite you to come see us and experience first-hand how Allen is helping write a new chapter in the evolution of the classic American farm and a celebration of the cuisine of the South!
I took so many photos that I won't try to describe all of them, but just look at this view!  That huge oak tree is 300 years old and they call her Big Sister oak.  He said when he bought the 600 acres that a doublewide trailer was sitting here.  I thought that was funny! What a change from then to now.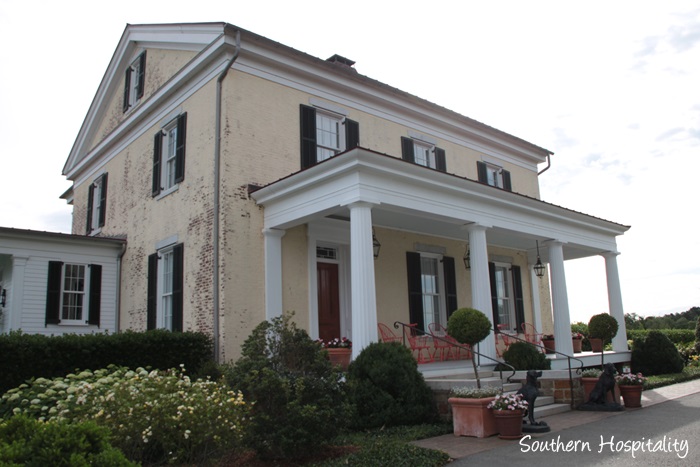 The house is only 10 years old and that's when this property was developed with all you will see in my pics. Greek Revival in style, it looks to be hundreds of years older than it is.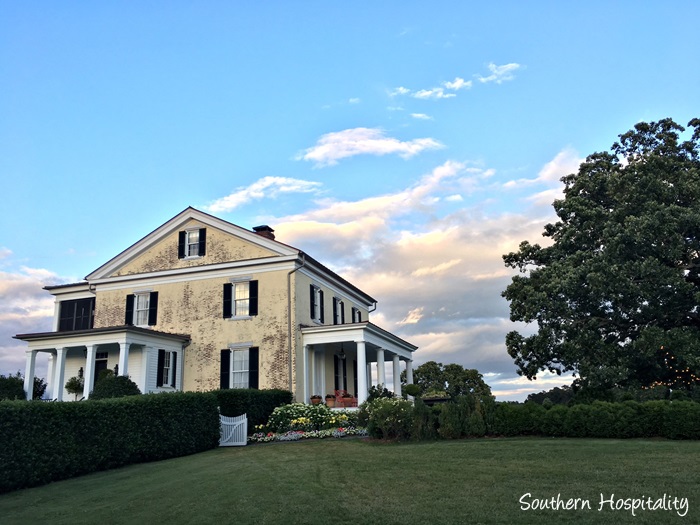 It was such a gorgeous space that we were all in awe of the beauty and majesty of this beautiful land.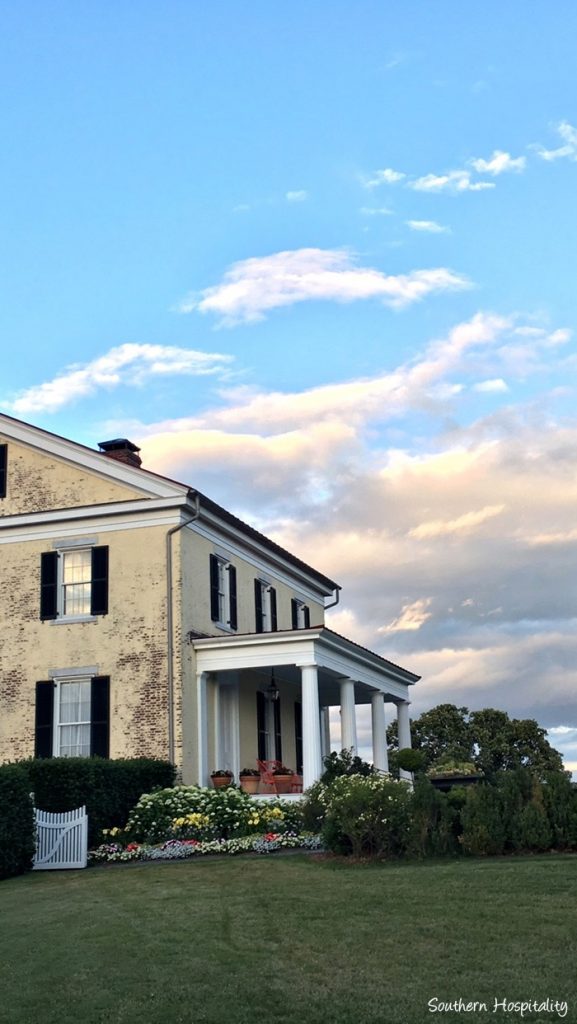 The huge oak in front of the house just sets it off to perfection.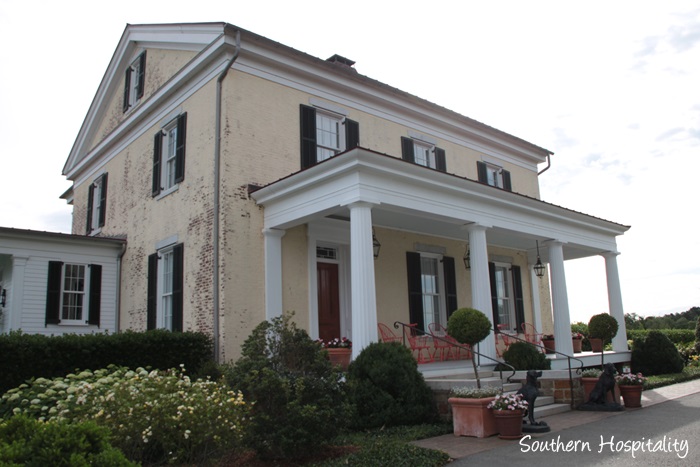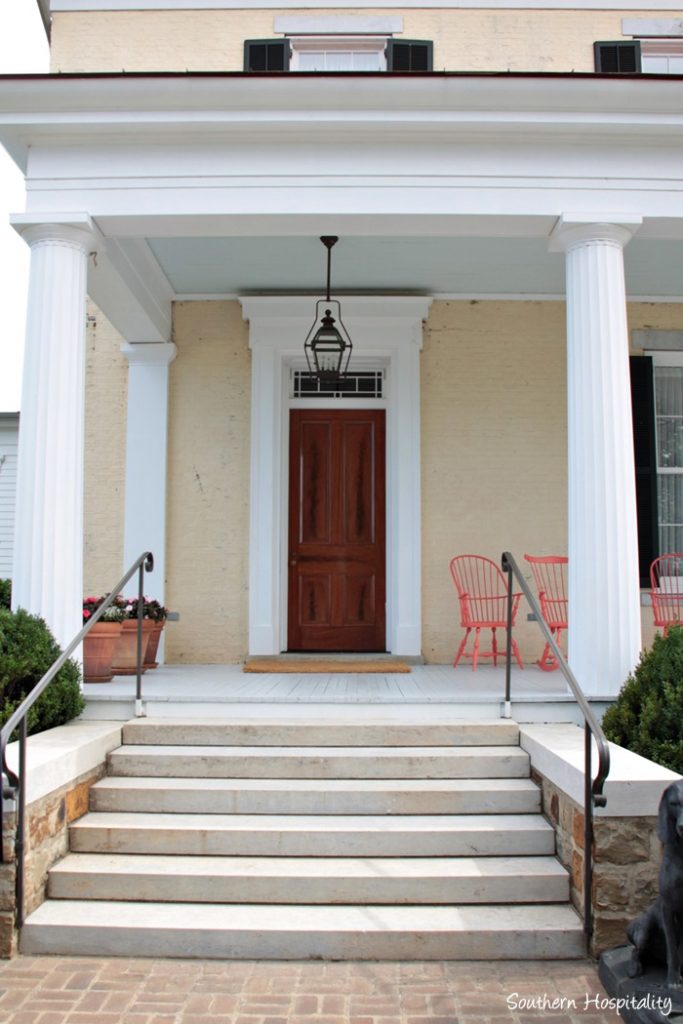 He based his home off historical homes of the past and it really does look old.
Someone asked me about the brick treatment in the pics I shared on Instagram and I asked Allen what it was.  He said it's lime wash and it does give this brick a very historical feel.
Going inside, the stairs go up to the master bedroom level and a second screened porch.  I'll share the porches in another post next week, since I took so many photos of the main level, which consists of the living room/dining room combo, behind that a keeping room with another dining space right off the kitchen.  Such a pretty space and very livable.
I really love how welcoming his entryway is with all the beautiful antiques and collectibles he has acquired over the years. He has such great taste in everything and much of his artwork is his original work.
The attention to detail on the millwork is really outstanding.
Everything was so beautiful to look at, it was so much fun walking through and taking it all in.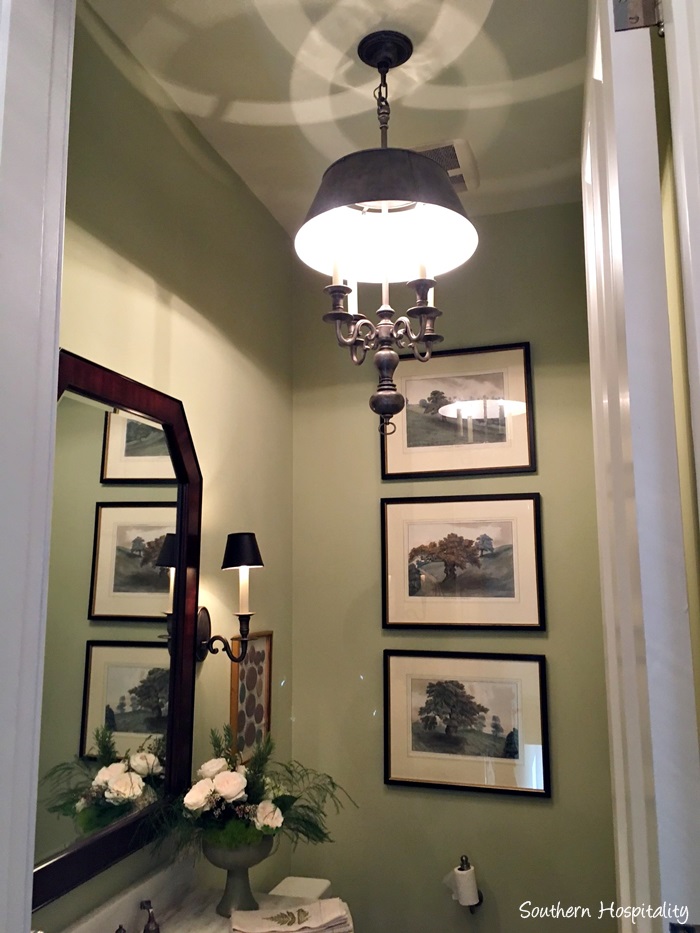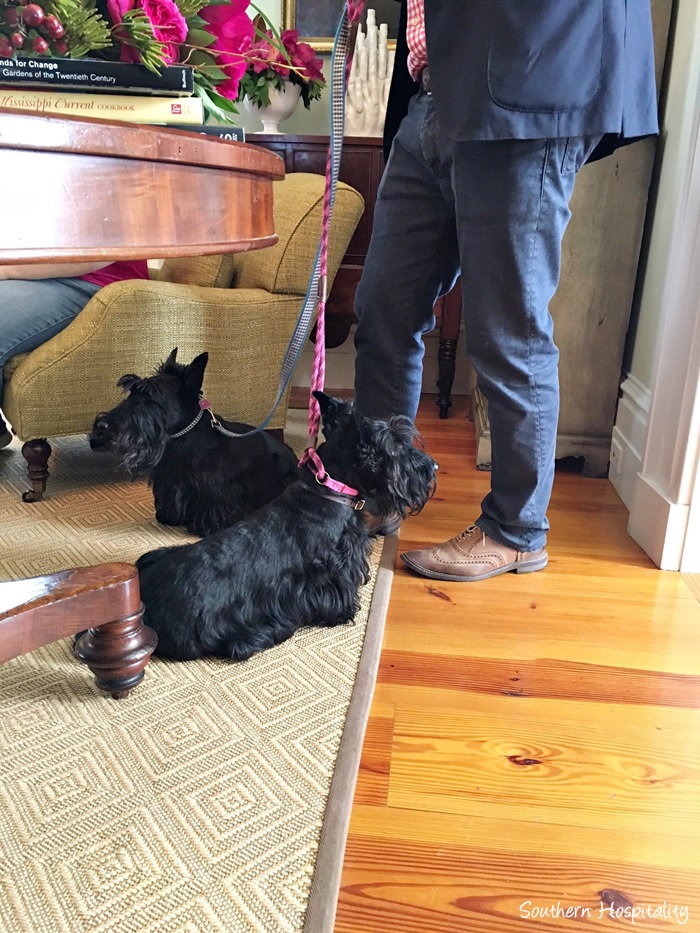 Allen and his two Scottie dogs, a male and female. They were so cute!
Living room right off the entryway.
Living room setting. He painted that gorgeous painting over the sofa!  I just love the soft and serene colors he used.
The fireplaces on this floor are back to back with one side facing the living room and the other facing the keeping room on the back of the house.
Dining room table was full of books.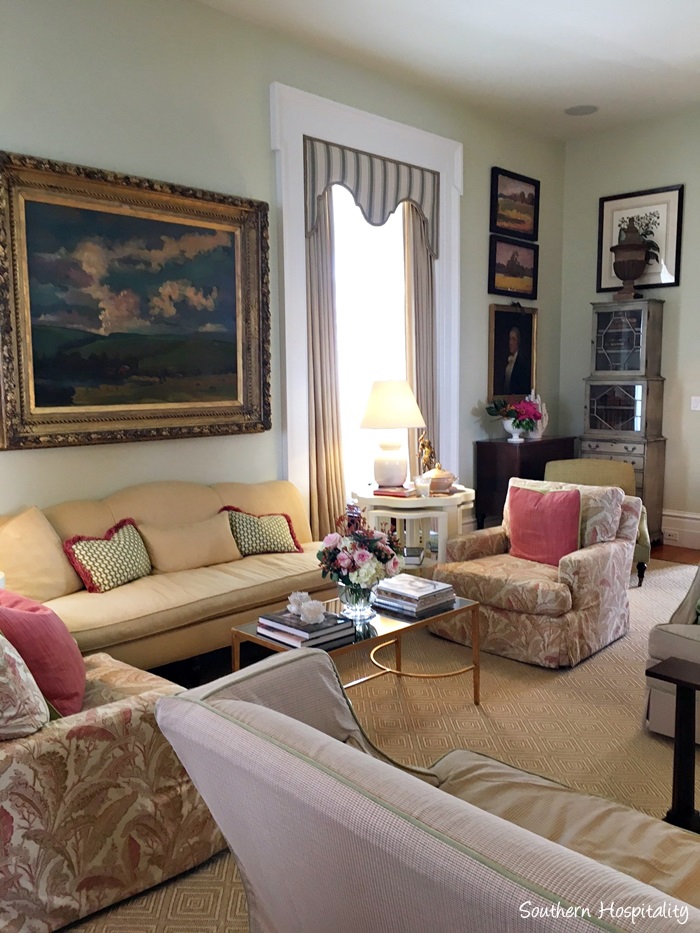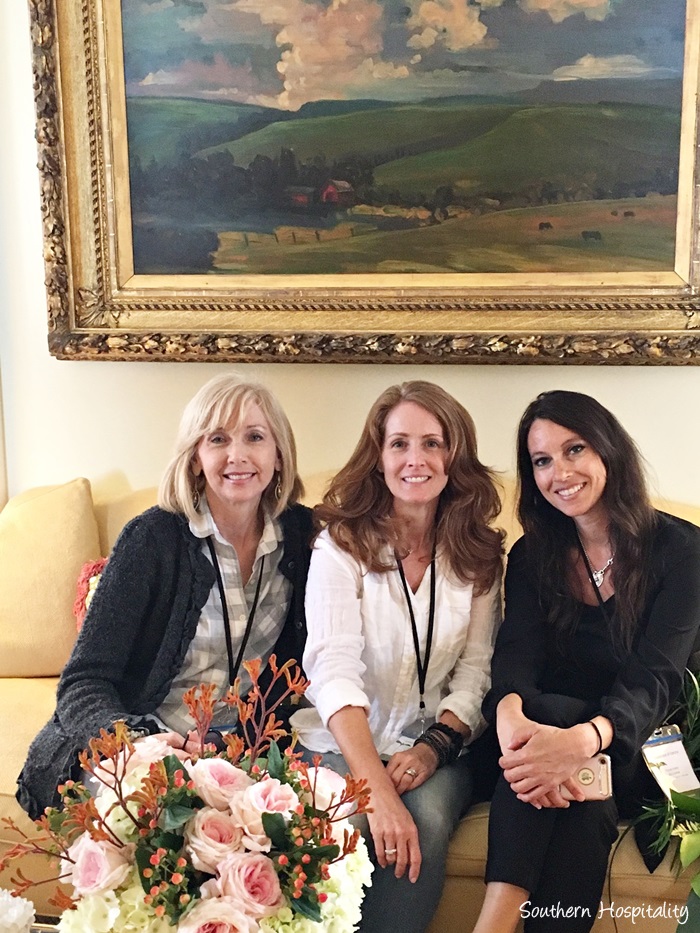 It was so fun to meet up with these sweet blog friends and we had a great time hanging out and catching up, since we are all home bloggers.  In the middle is Kelly from My Soulful Home and Courtney with French Country Cottage. Check them both out if you haven't already, very talented ladies!
Keeping room off kitchen area. Notice those tall doors which I think are closets in the thick millwork pass throughs from room to room. So stunning!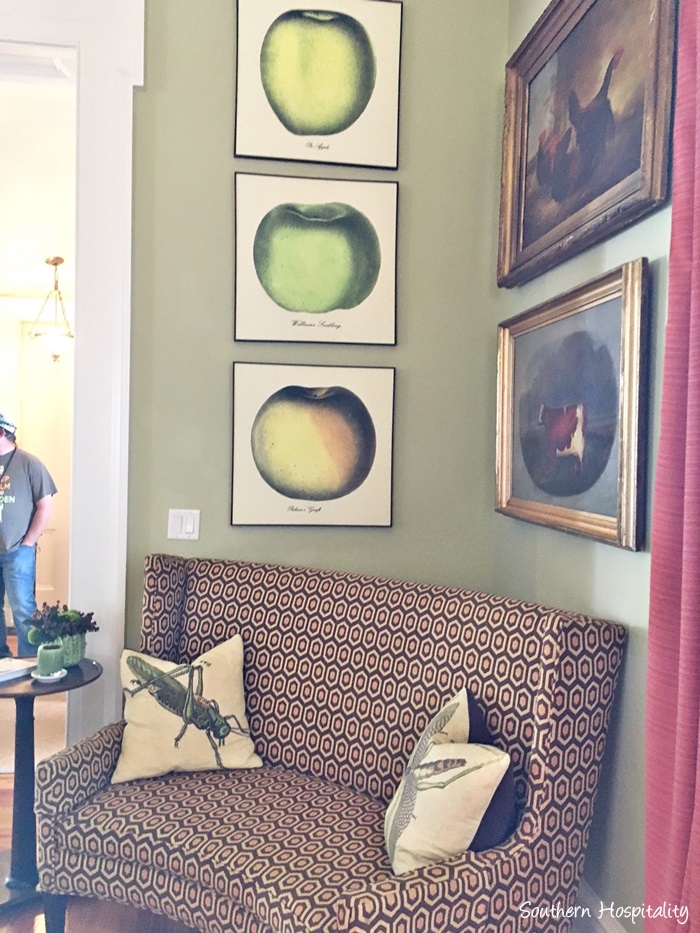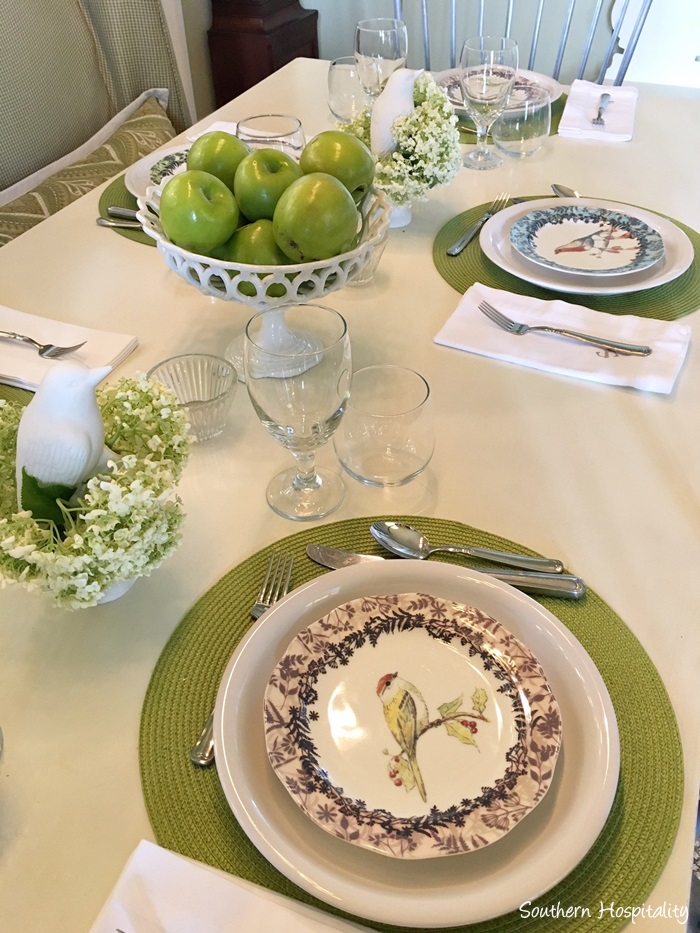 And the gorgeous kitchen, which I took so many pics of.  Just the perfect farmhouse type kitchen with lots of windows and a gorgeous view.
I liked how he did all the lighting on the ceiling in here.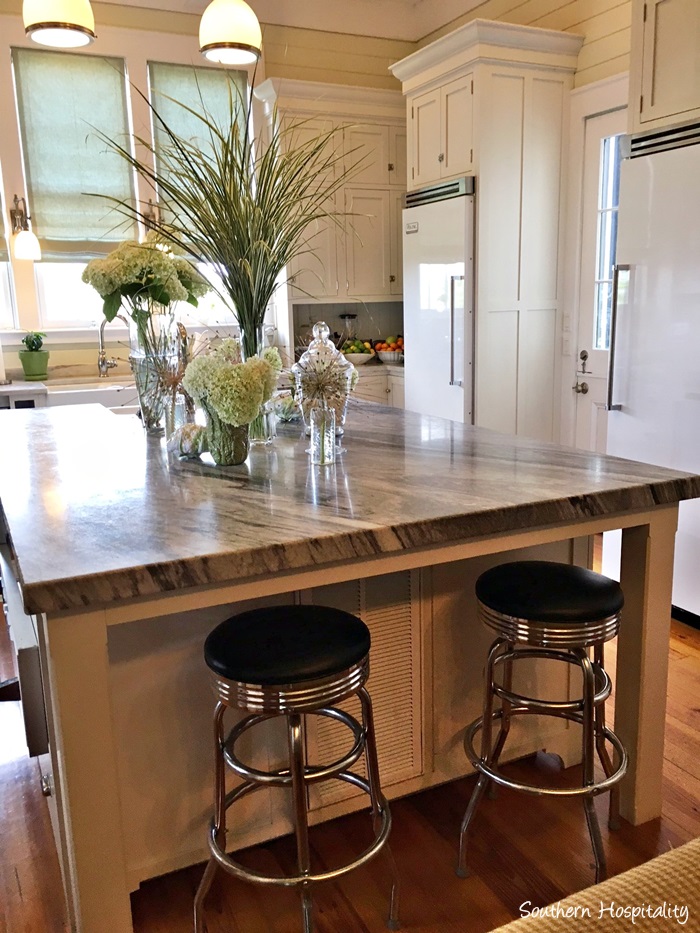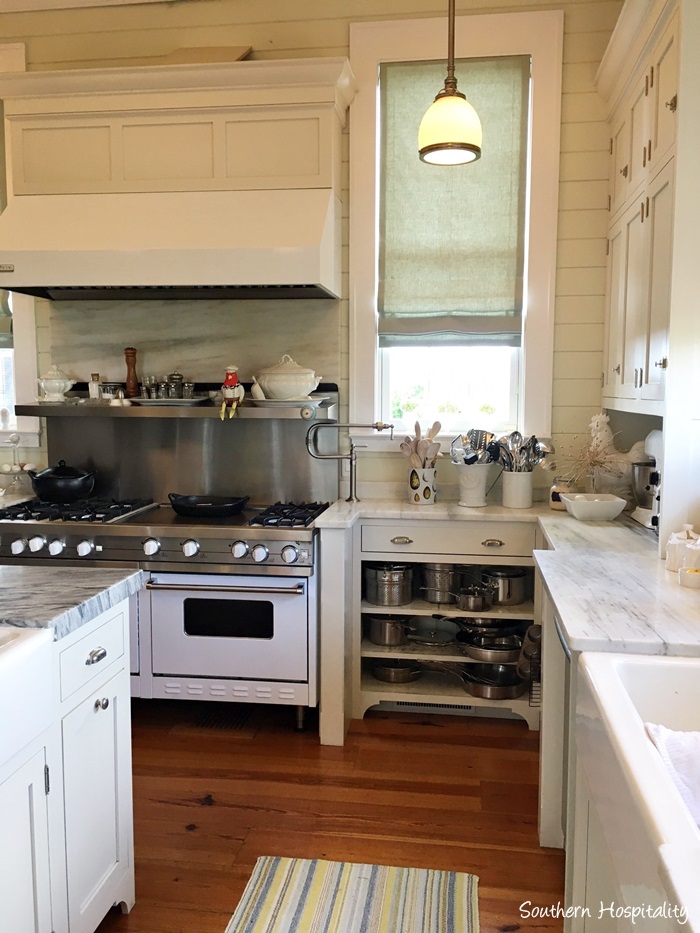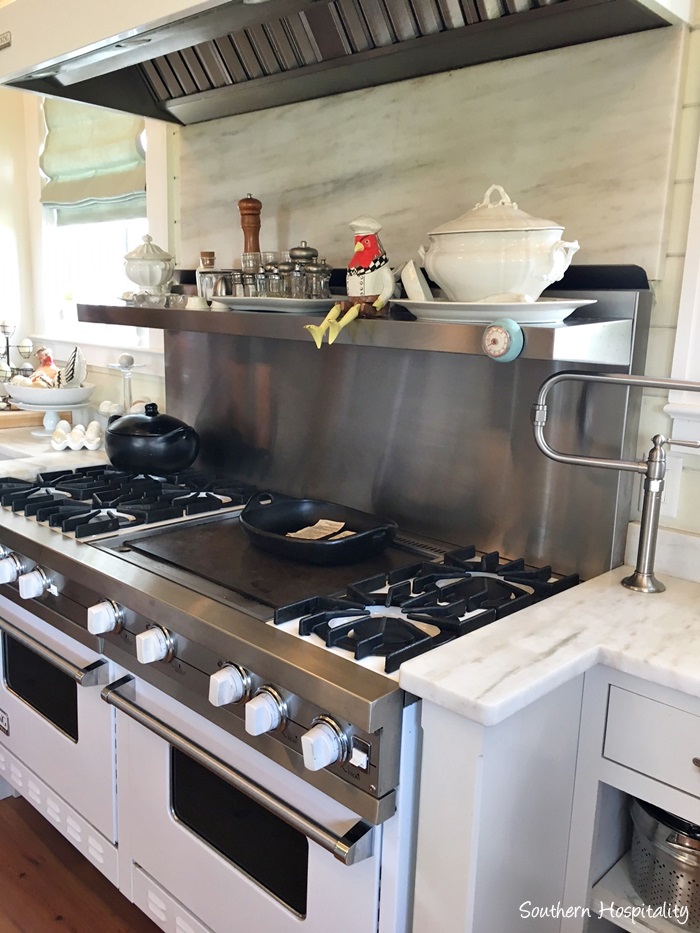 I spy the same Dash and Albert rug that's in my master bedroom.
I'll be back next week for Part 2 of the Moss Mountain farmhouse to see the upstairs and the porches!  Definitely a drool worthy house that I just fell in love with.  I know you did too!
Enjoy this video of Moss Mountain, one which made me so excited to visit!

Note: This was a sponsored trip by Moss Mountain farms and P. Allen Smith.  There were several bloggers invited and our travel expenses were comped.  It was such a thrill to be a part of this and I'll be sharing much more about the plant and gardening sponsors we met at the farm. They were inspiring as well! 
Don't Miss a Post, join my list!