Today's Feature Friday is really a good one! I found Sandra on Instagram a few months ago and was immediately captivated by her quintessential gray shingled Cape Cod home. She has a blog, but it doesn't have a lot on there yet, so I pulled information from her page to share with you. I asked her if she would let me share her home story with all of you and she agreed, sent me pics to use and so here you go. The story of Sandra's Old Silver Shed home.
After growing up in Yonkers, NY, Sandra and her husband, Phil have lived all over the world from Switzerland, to California and decided to raise their 22 year old twins, Nathalie and Gianni, on Cape Cod.
Since Mark and I visited Cape Cod last Fall, I've been totally gaga over all the charming New England houses we saw up there. They are so charming, their beauty backlit by the gorgeous scenery and landscaping of the area. Sandra's house is super charming as you will see below.
From Sandra's blog, here's how the house came to be. It's new, but looks old and they rebuilt the original house on the same footprint as the old. You can read more about Sandra on her About page:
In 2004, we bought an old abandoned Folk Victorian on Cape Cod, situated on a bluff overlooking Old Silver Beach and the Herring River salt marsh. After discovering the house was in total disrepair, we dismantled it and saved all we could. This is the story of putting it back together and what I learned along the way.
House Front
Prepare to be wowed by Sandra's house as you take this tour! It's truly stunning inside and out. I'll make note of the rooms you're looking at but other than that, I'll let you enjoy the beauty of Sandra's home in Cape Cod.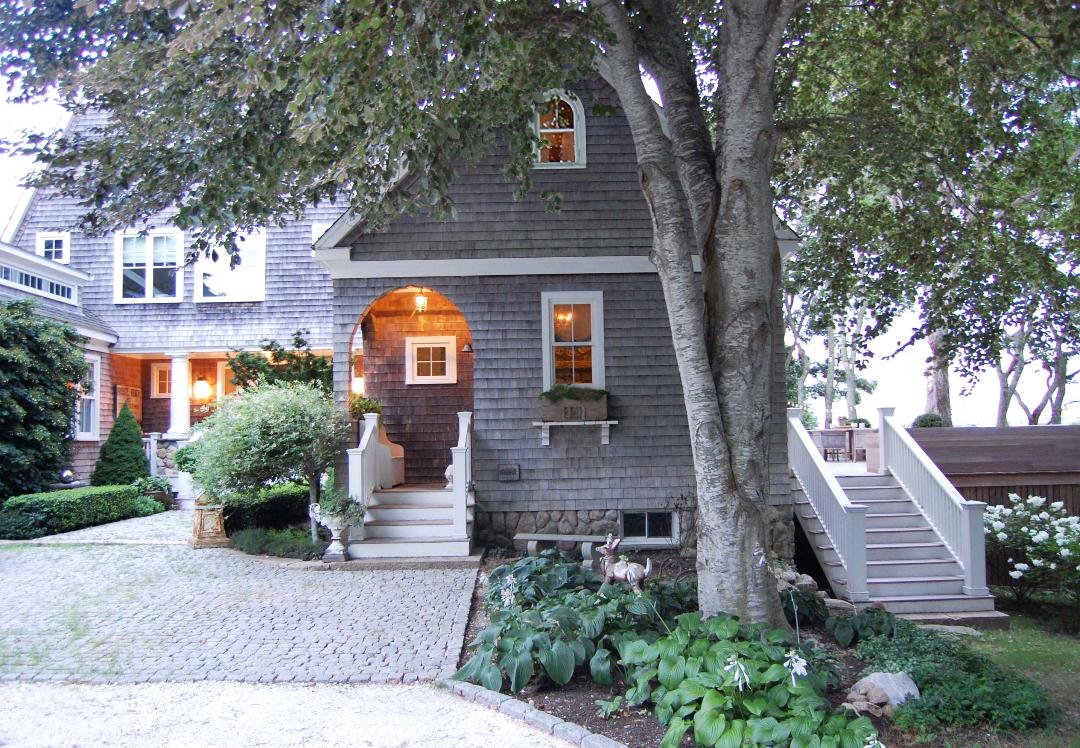 Back of house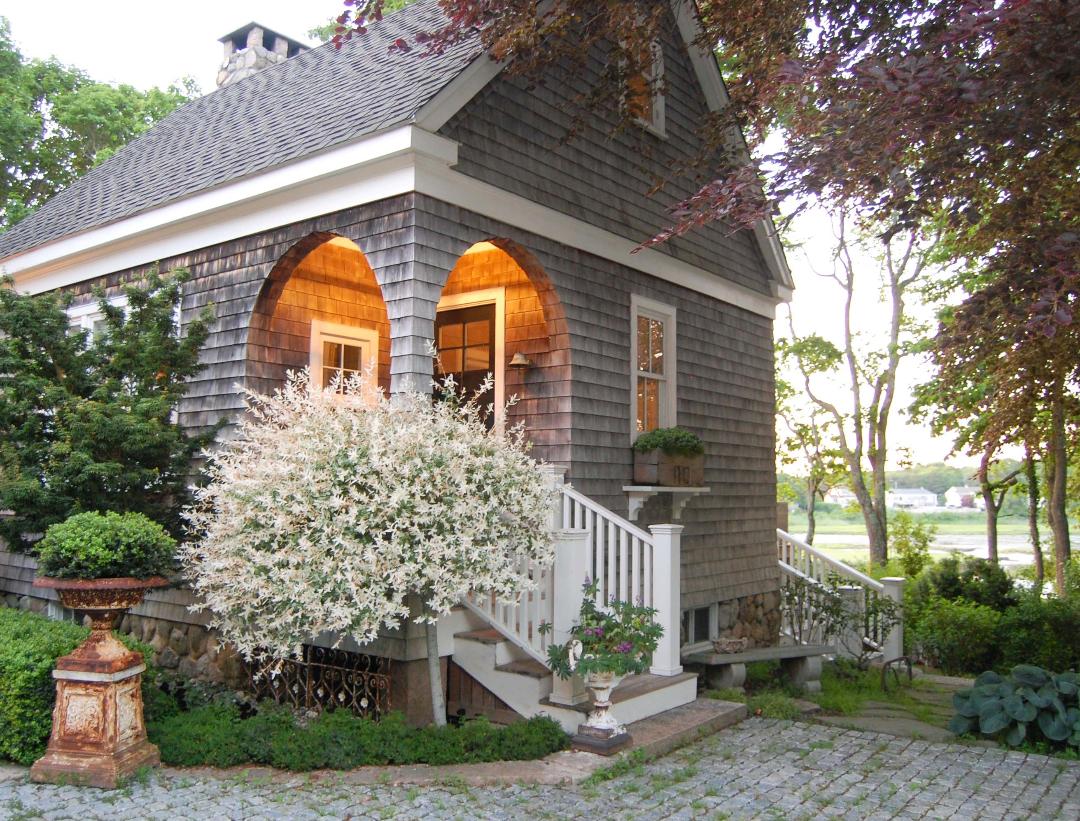 Wing
Front door entry.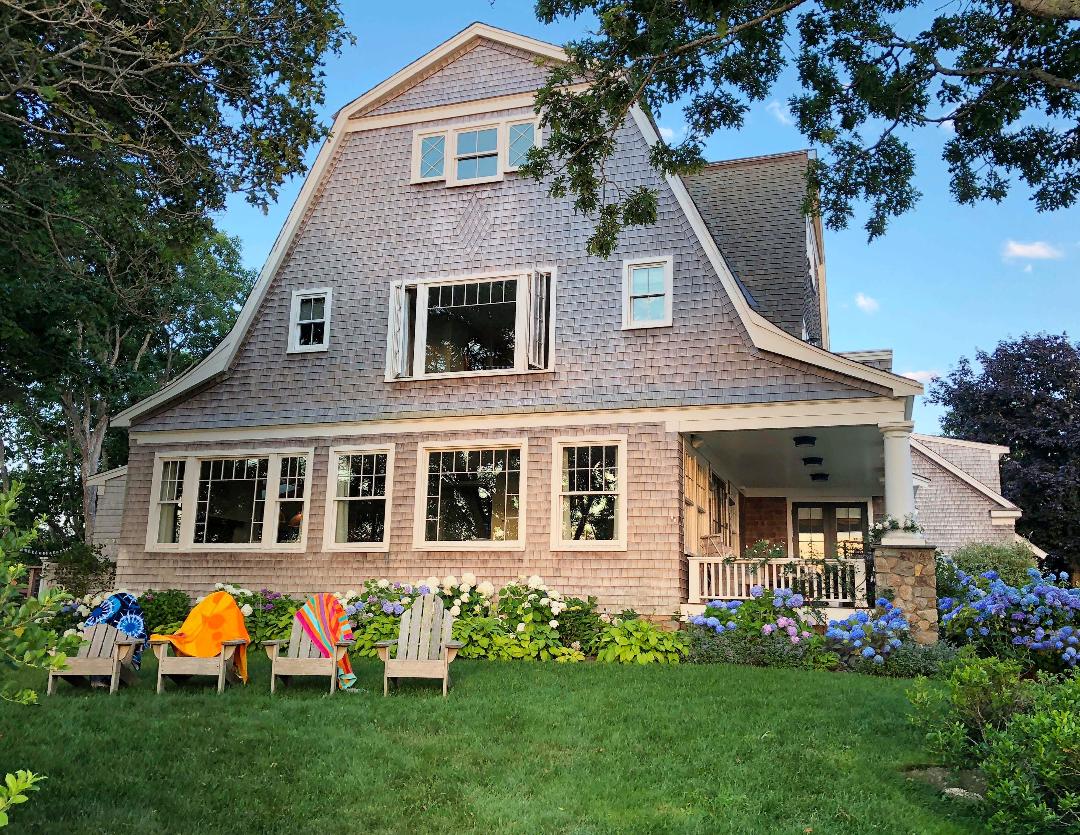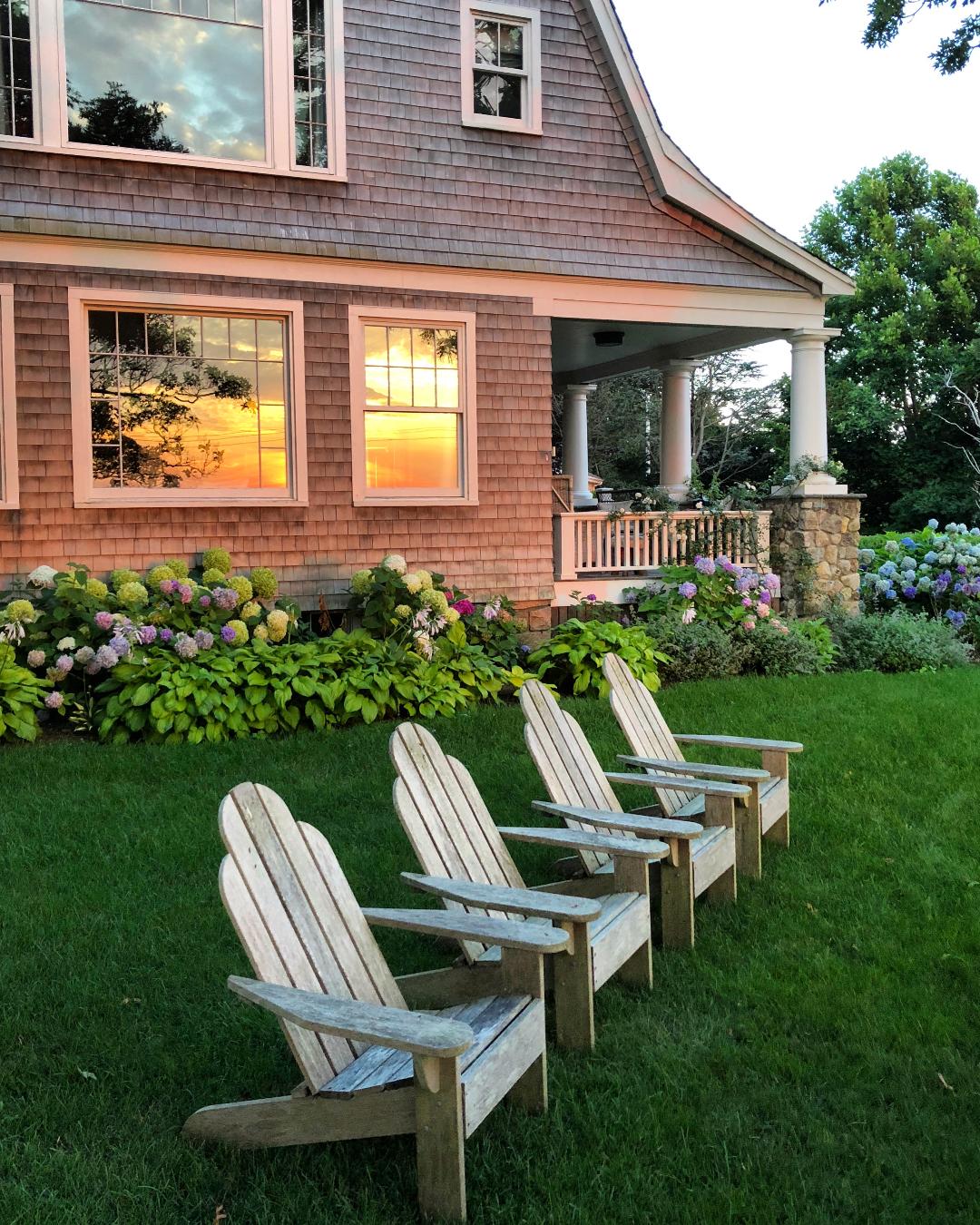 Oh my goodness, the hydrangeas are just gorgeous in Cape Cod!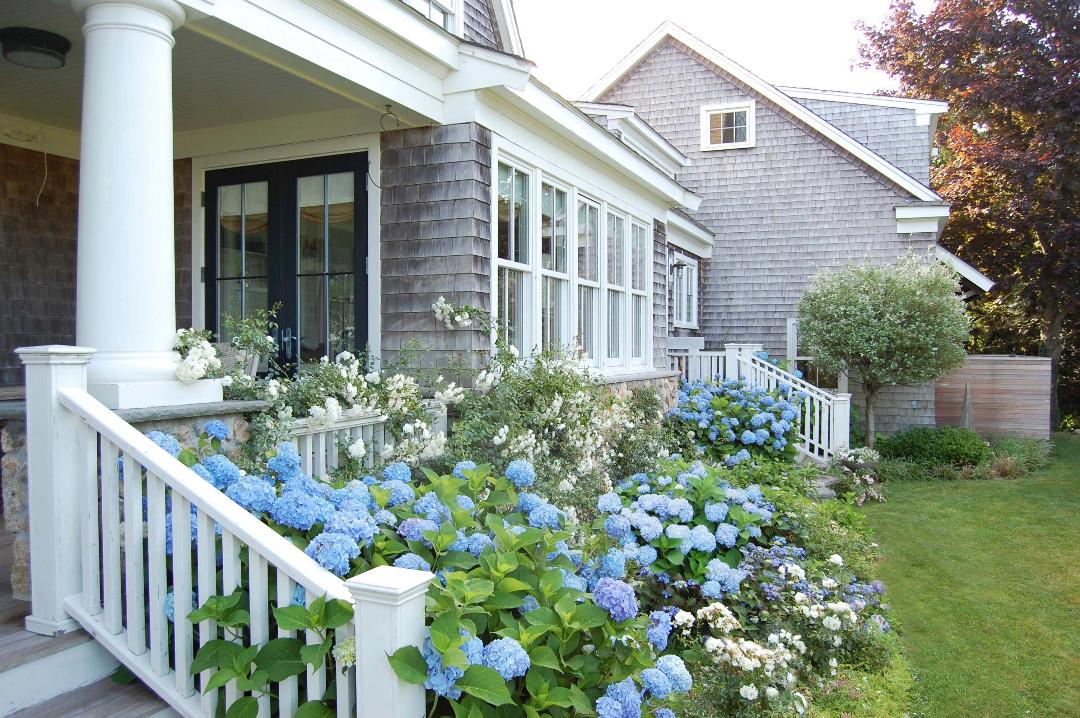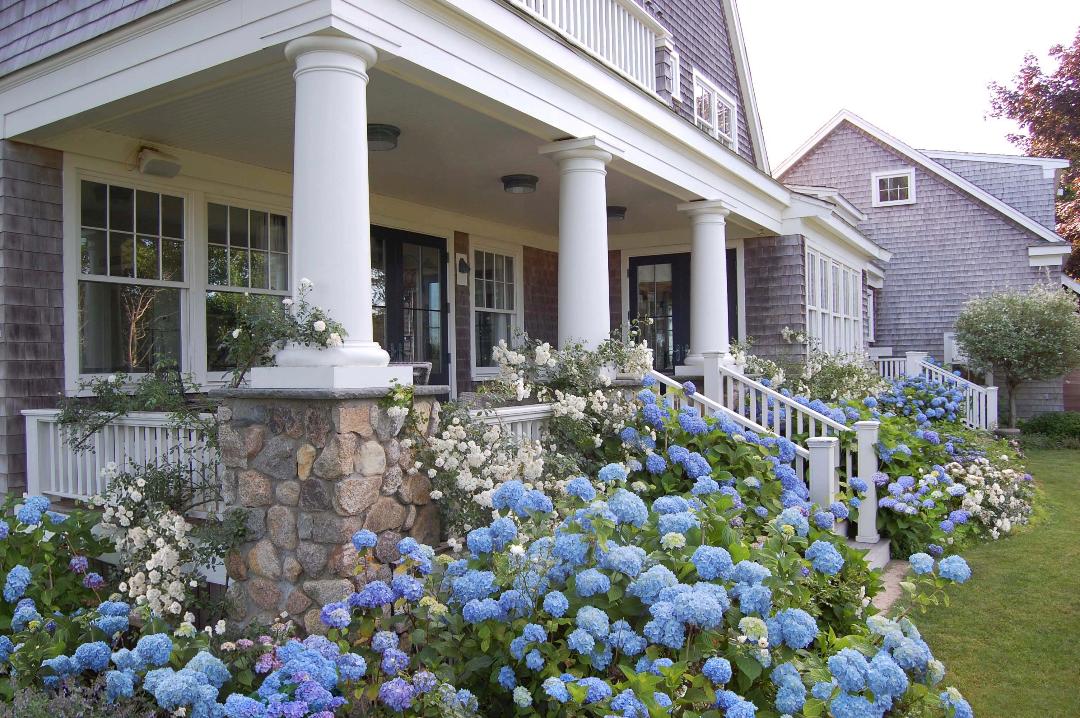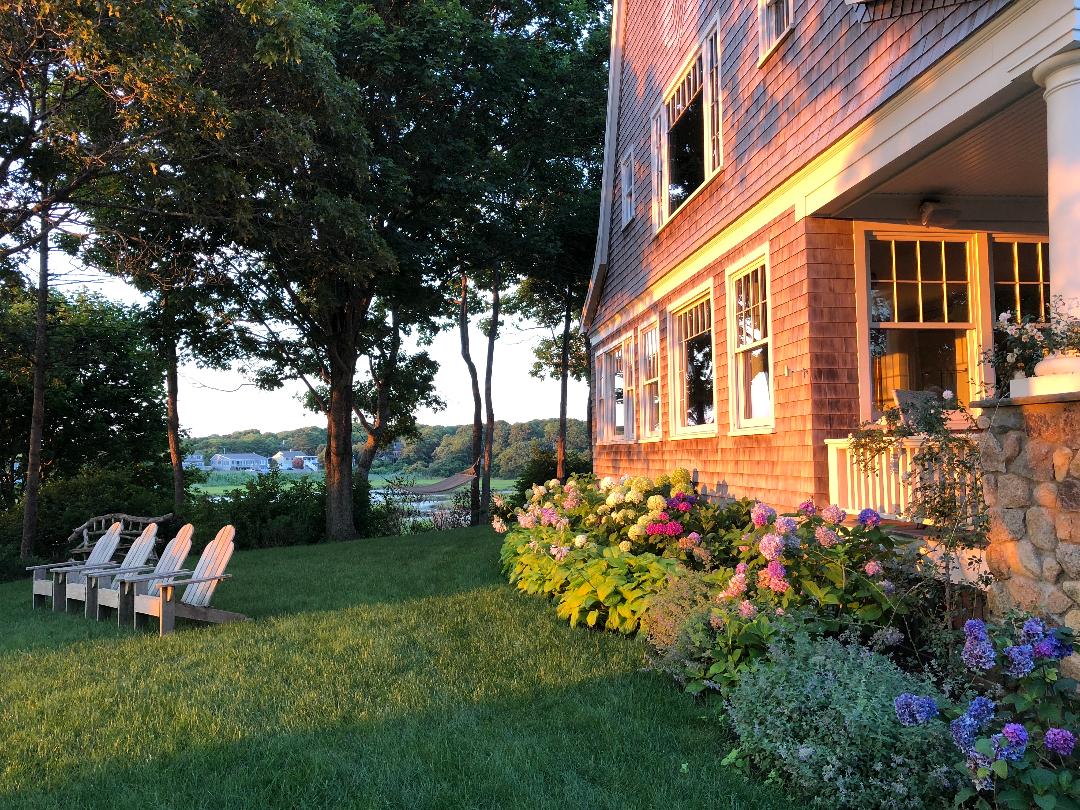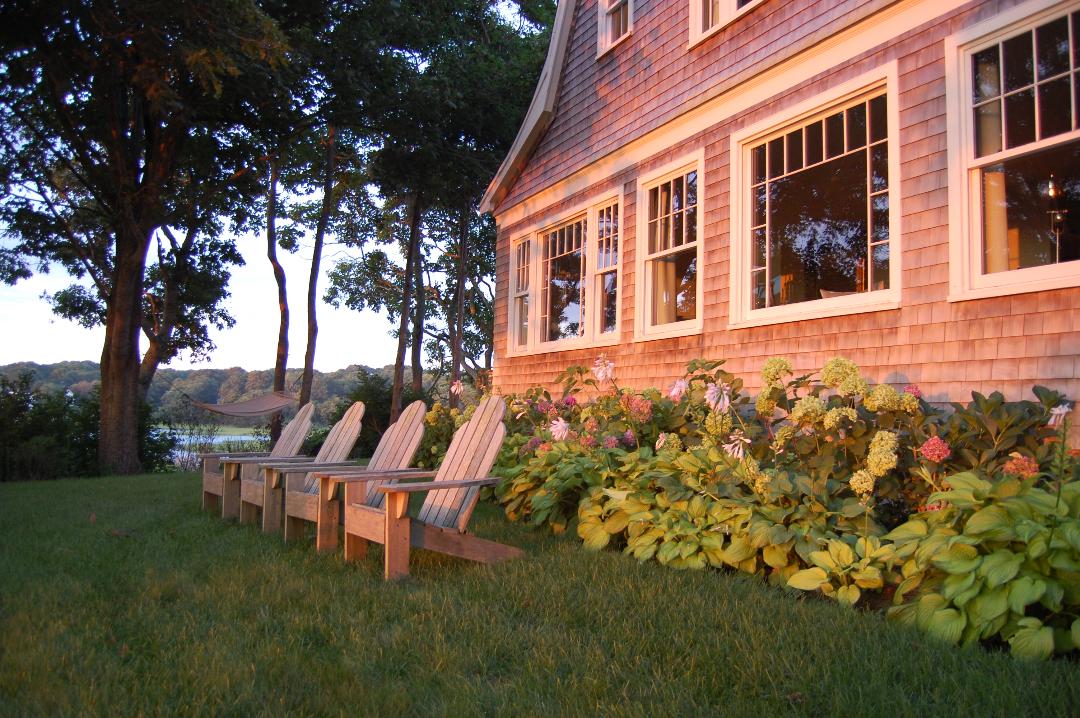 Front door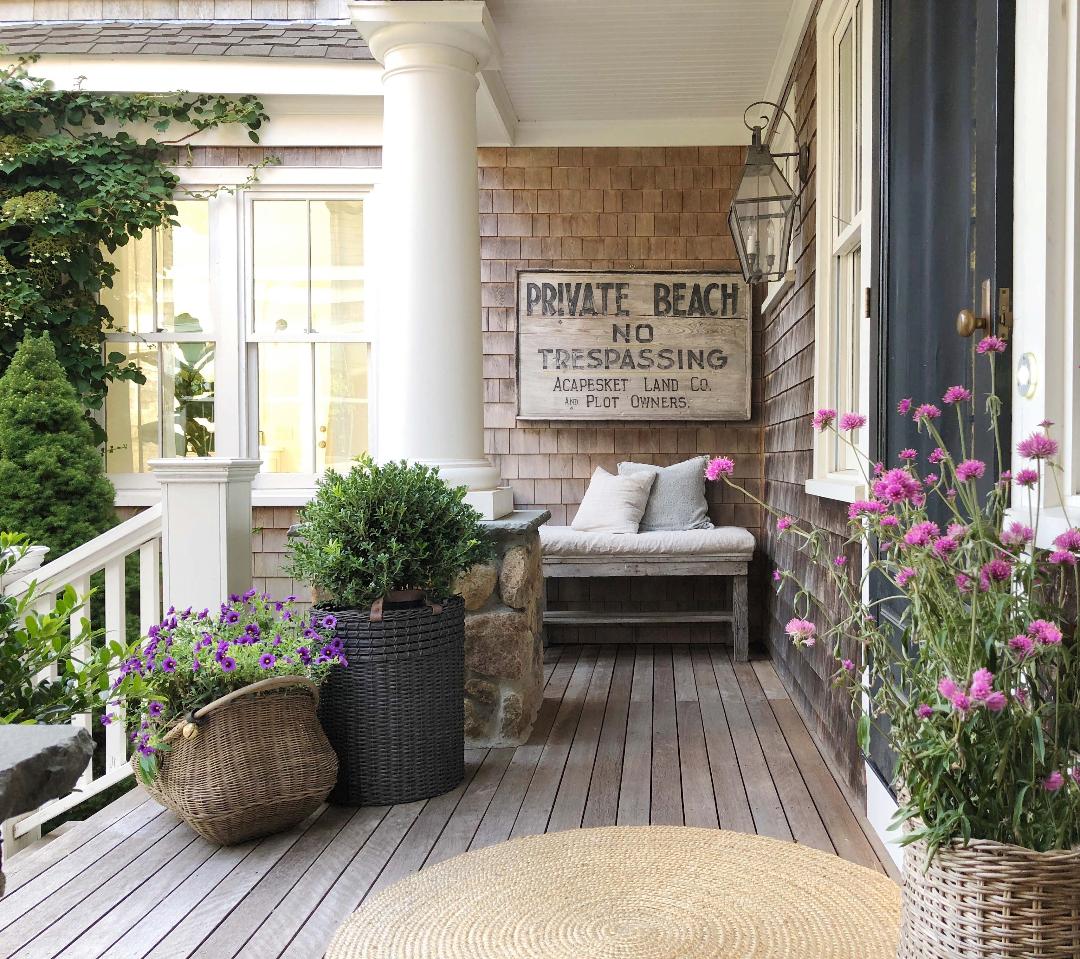 Entry porch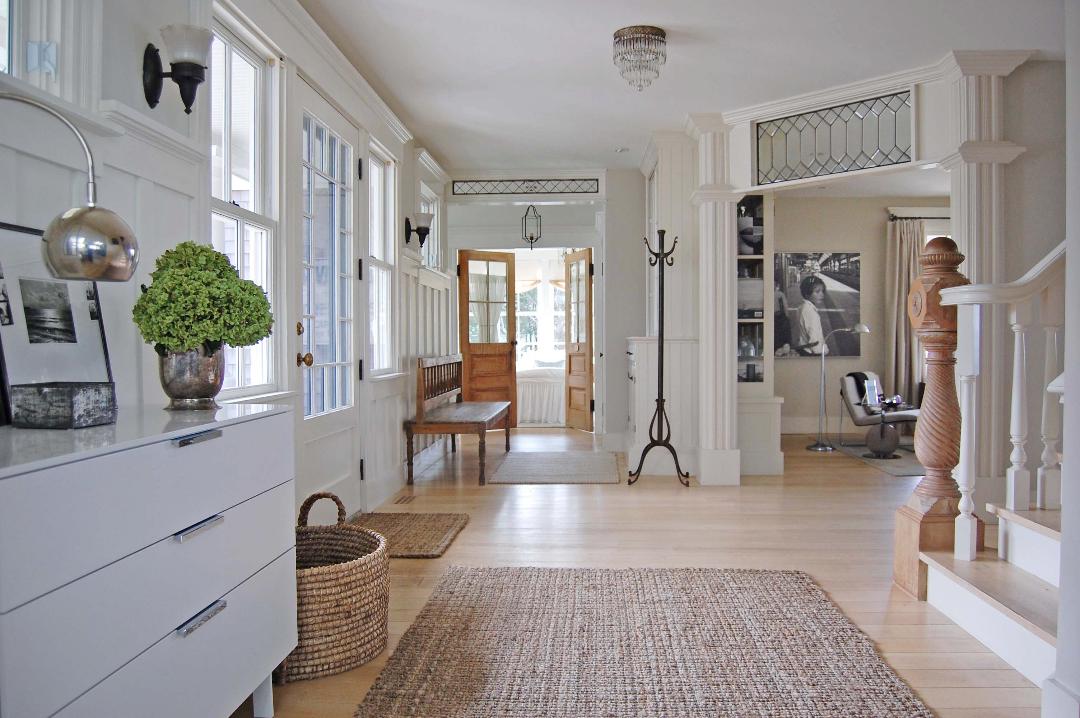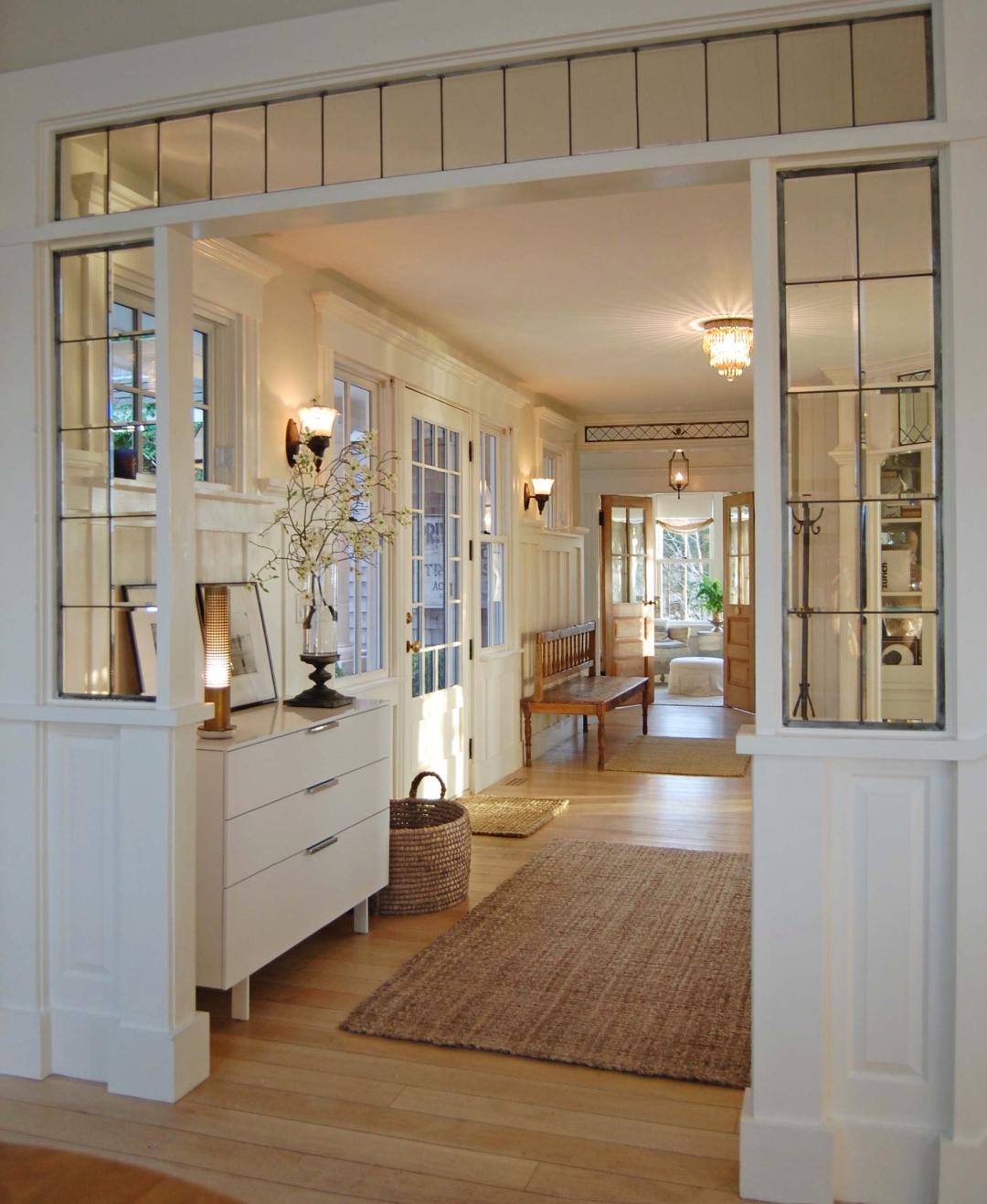 So the leaded glass transoms are just amazing.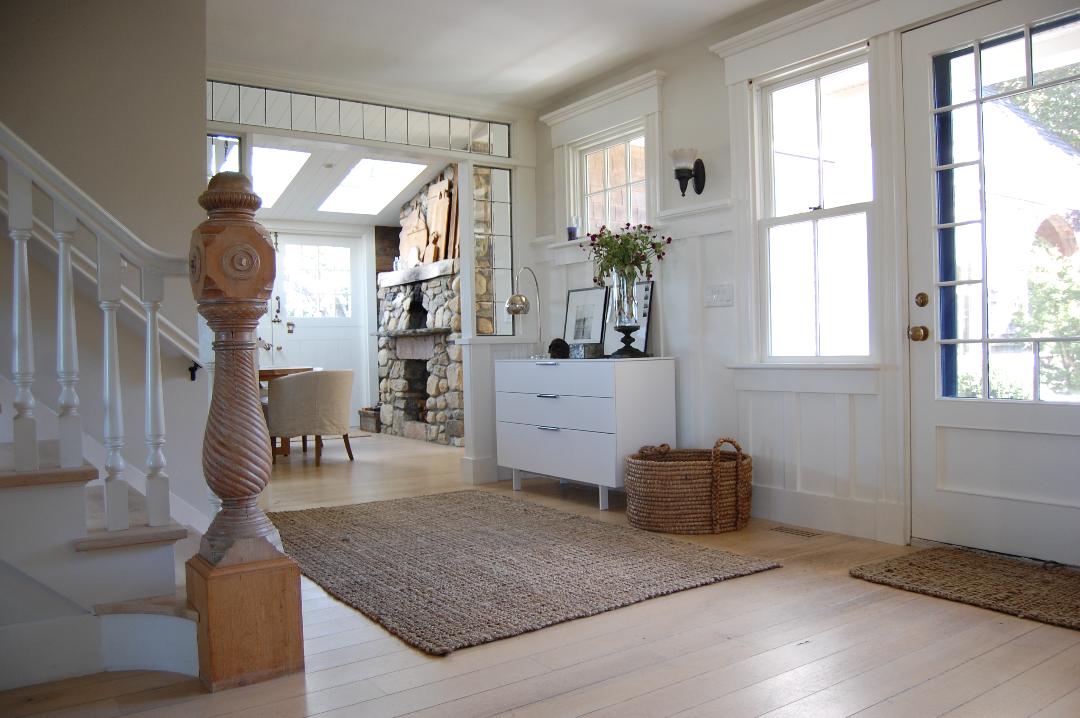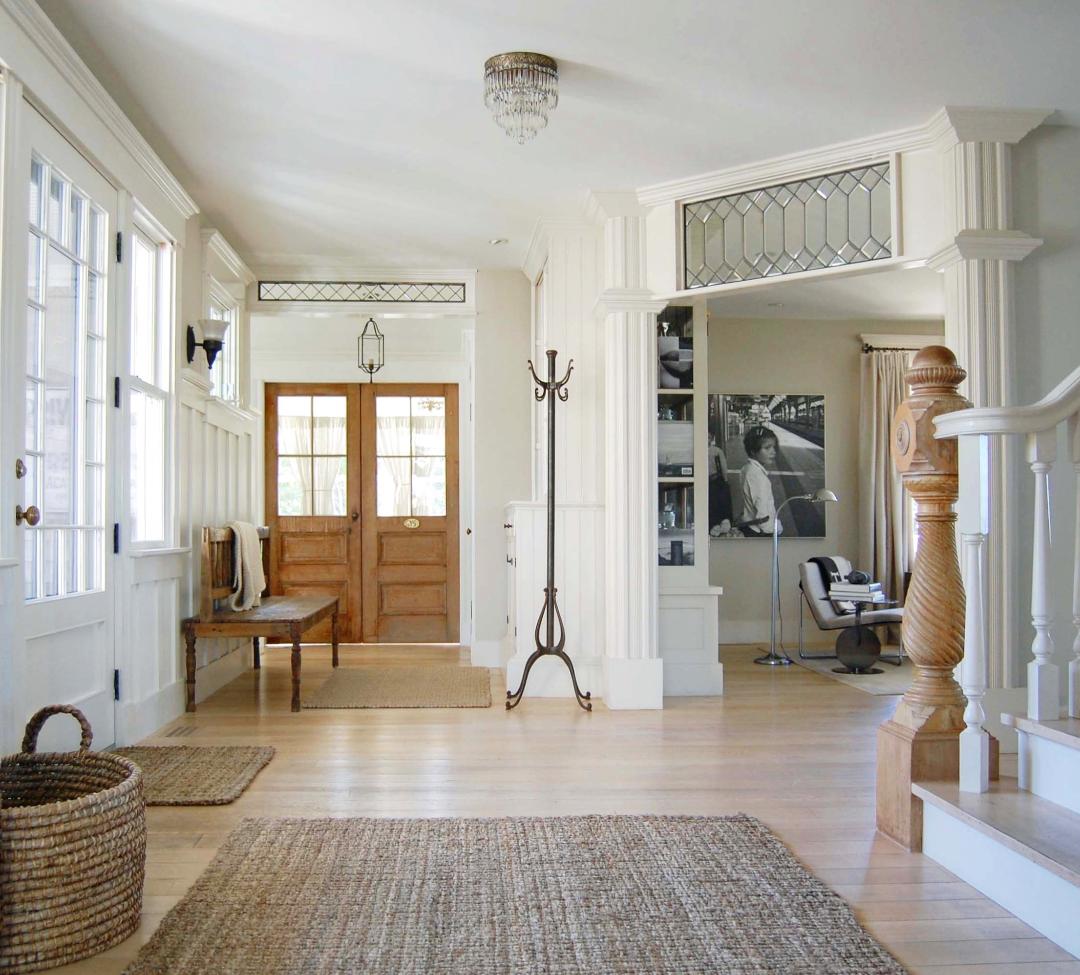 Front hall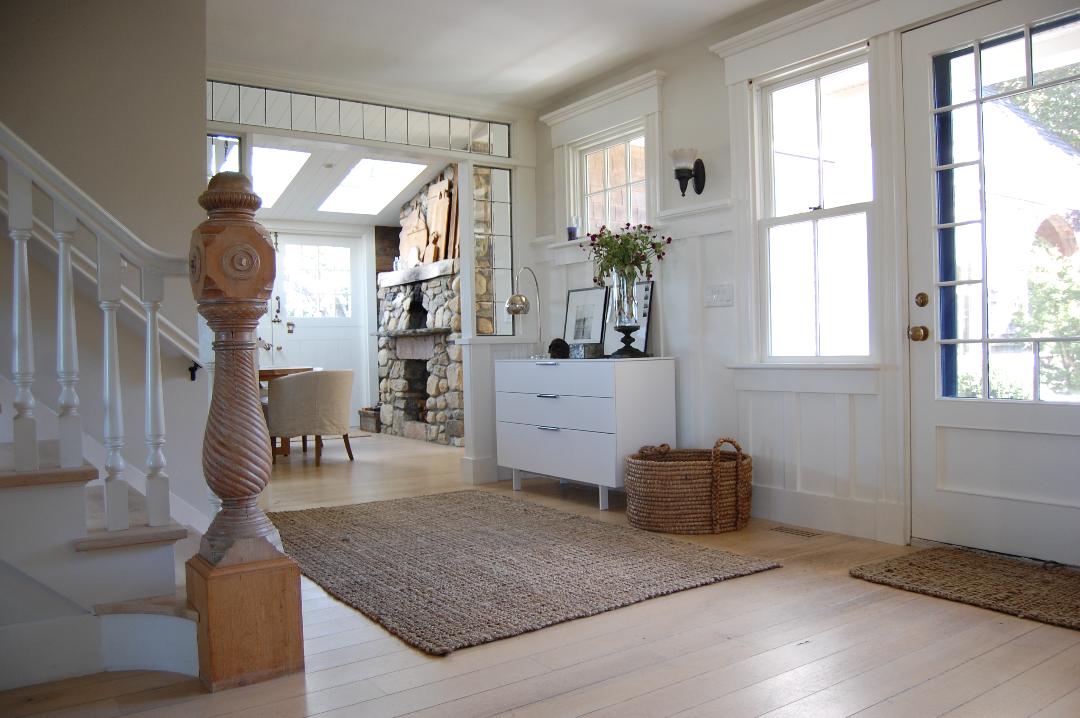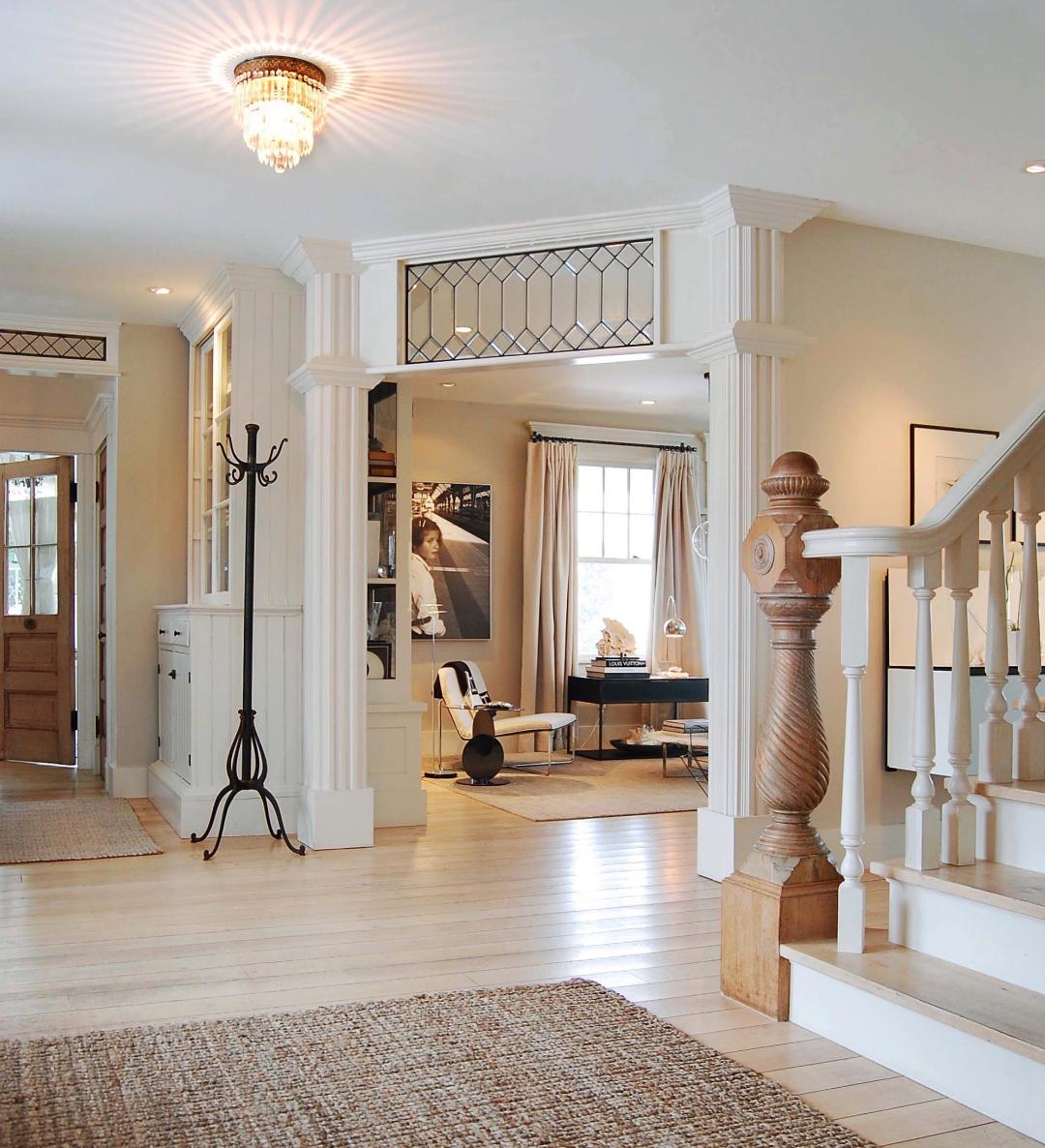 Library entry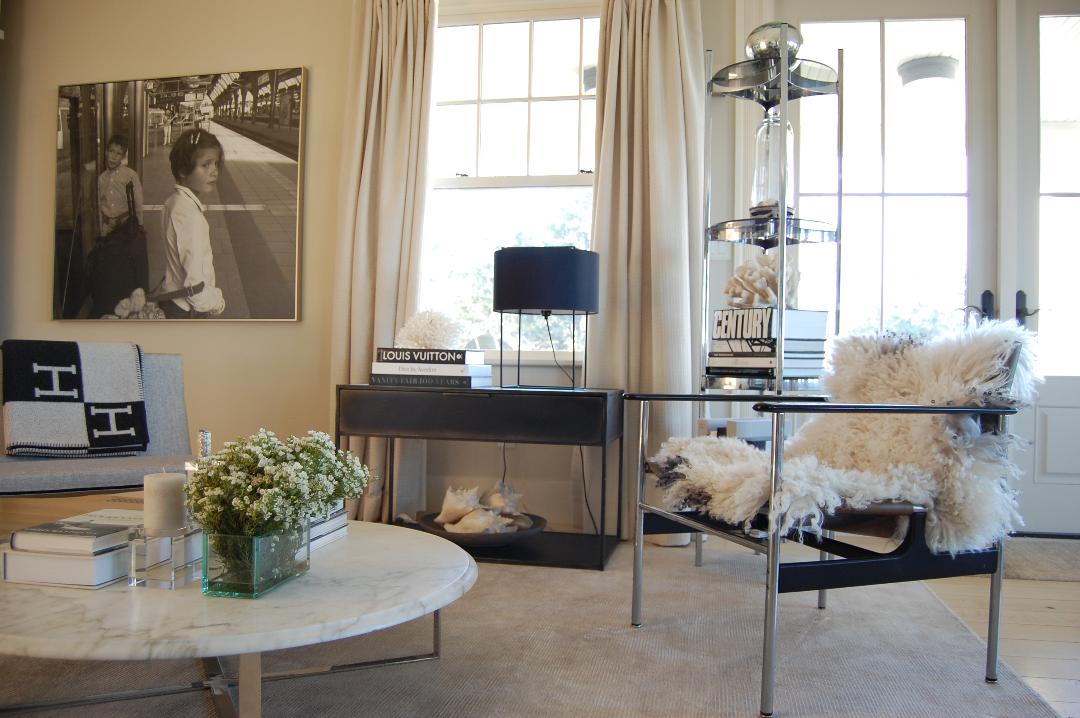 Library
Library with original beach rock fireplace.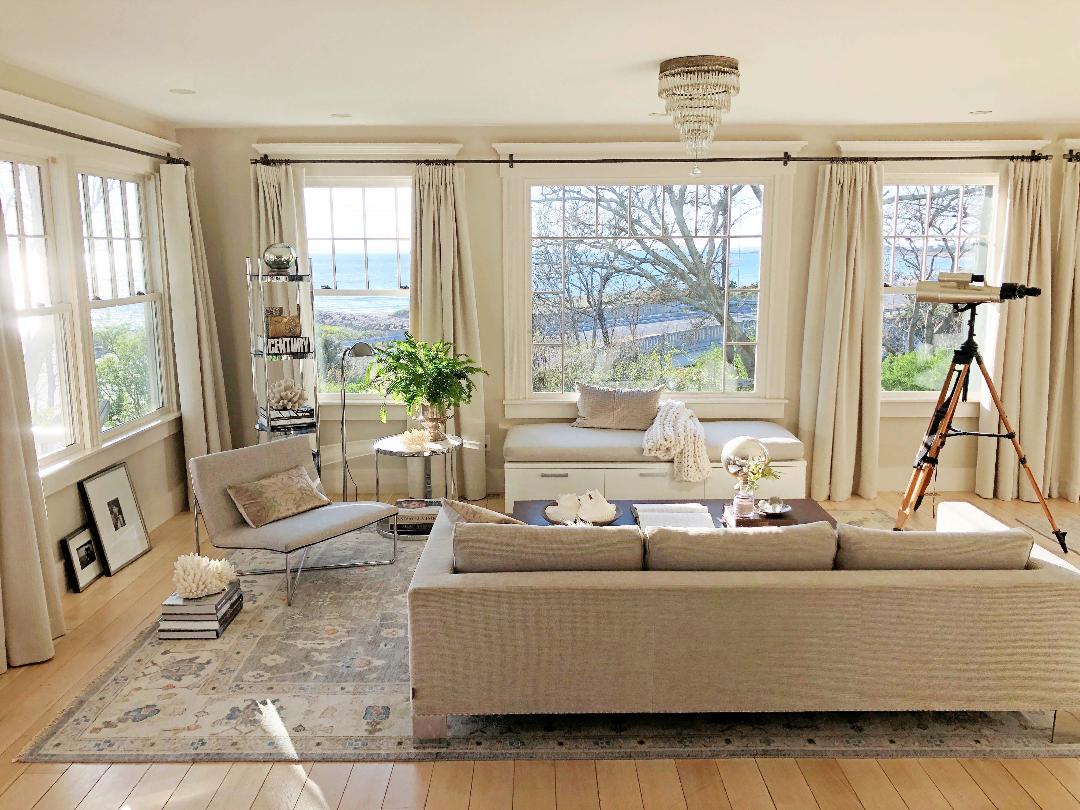 Living room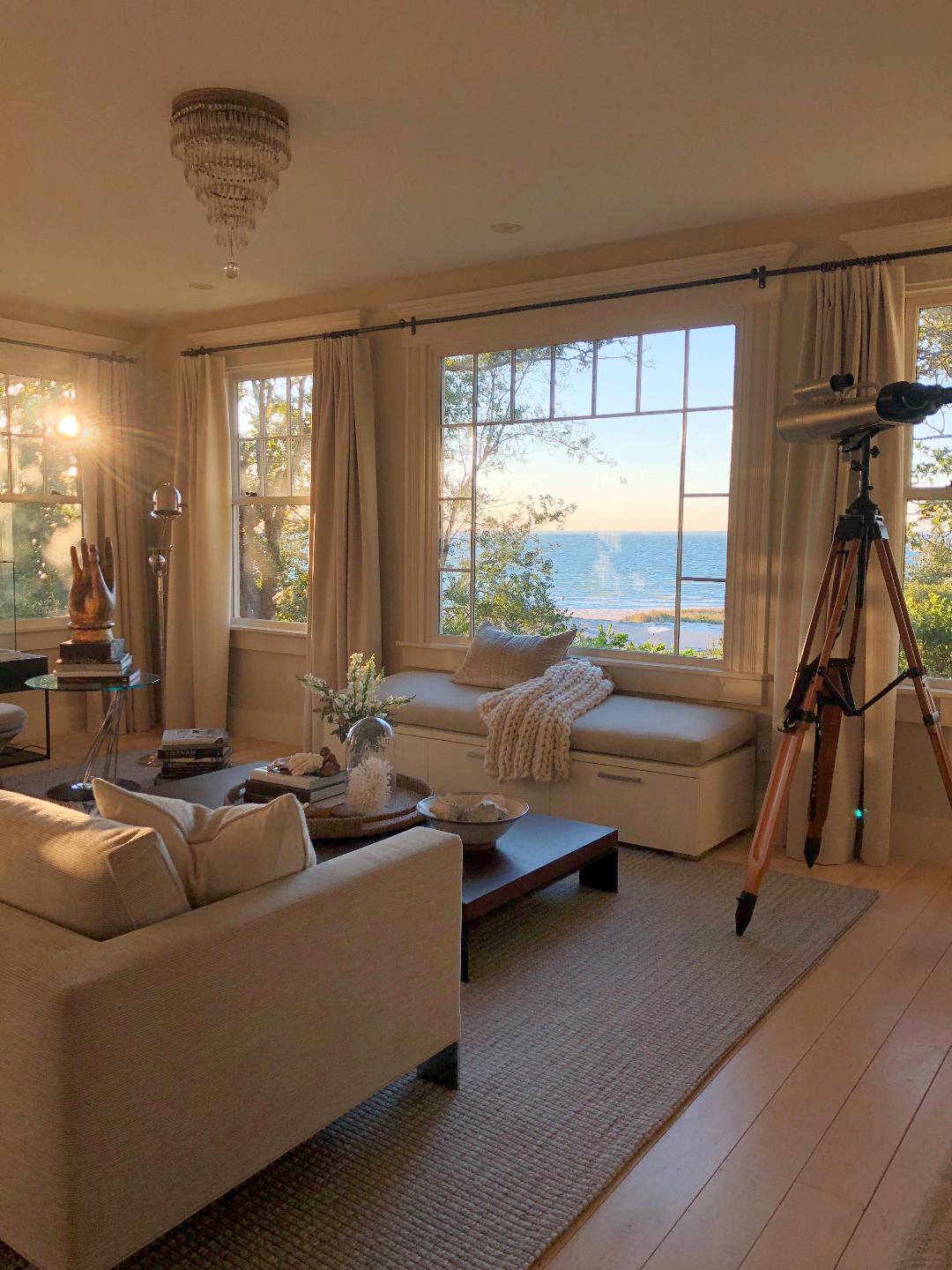 Kitchen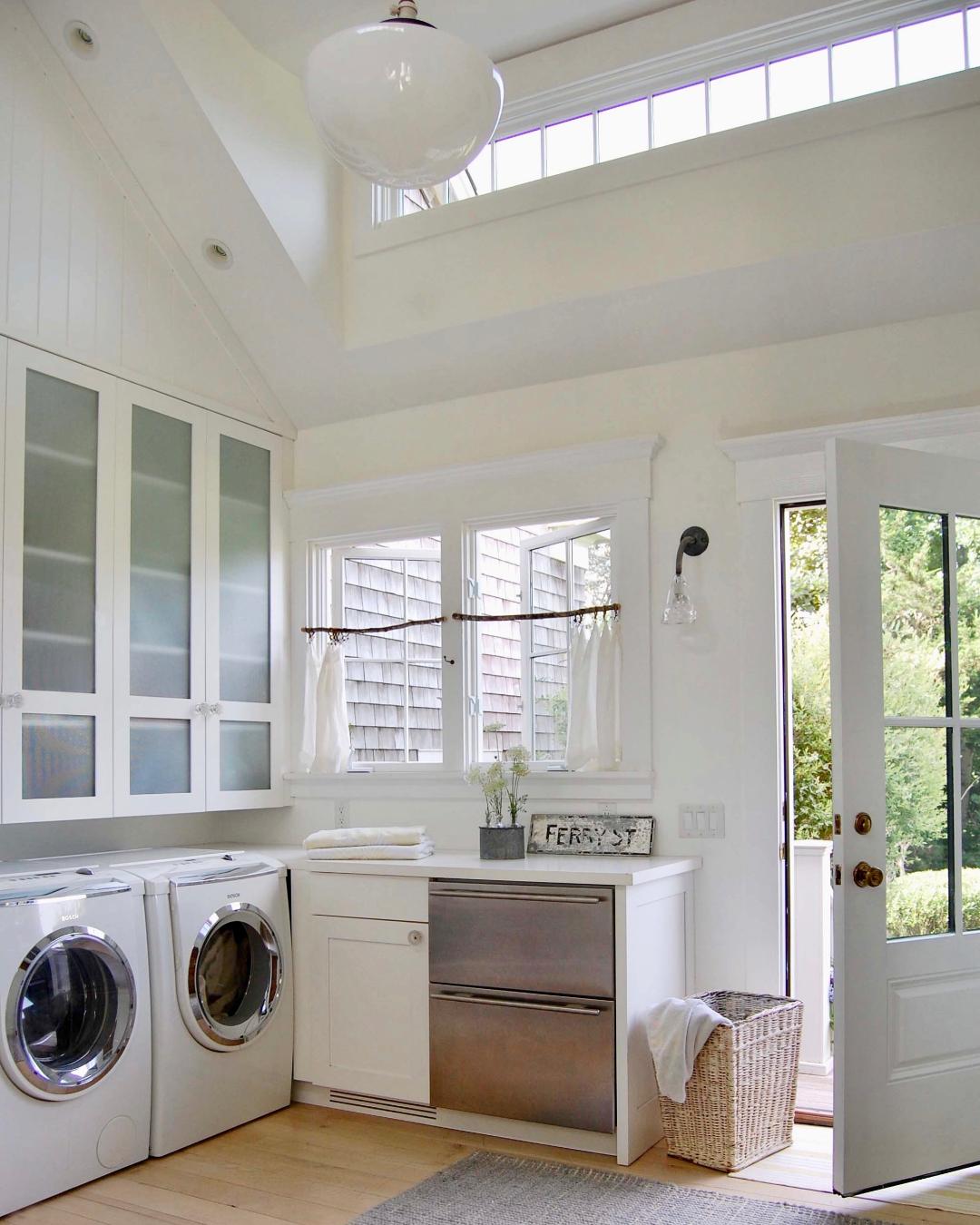 Laundry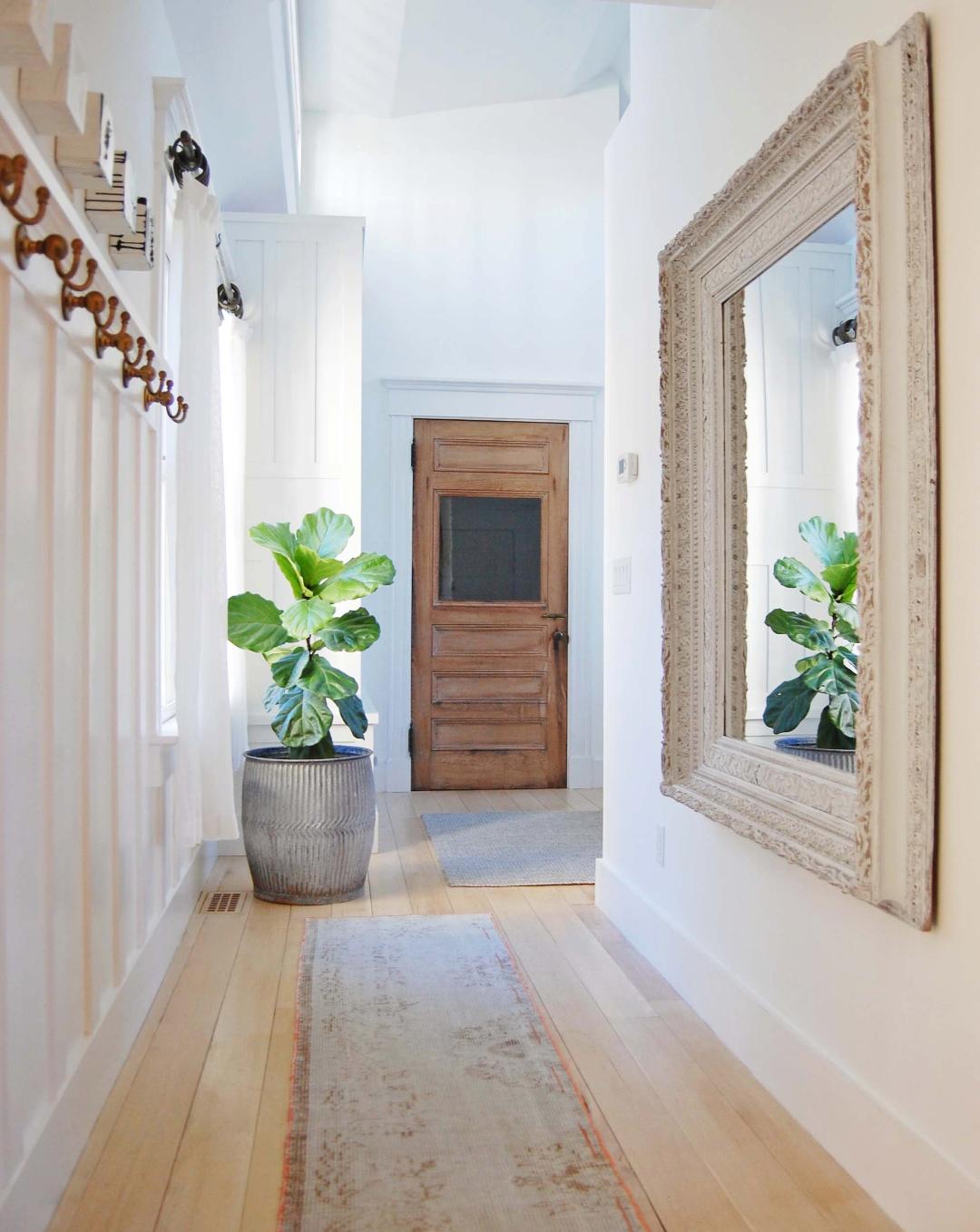 Mudroom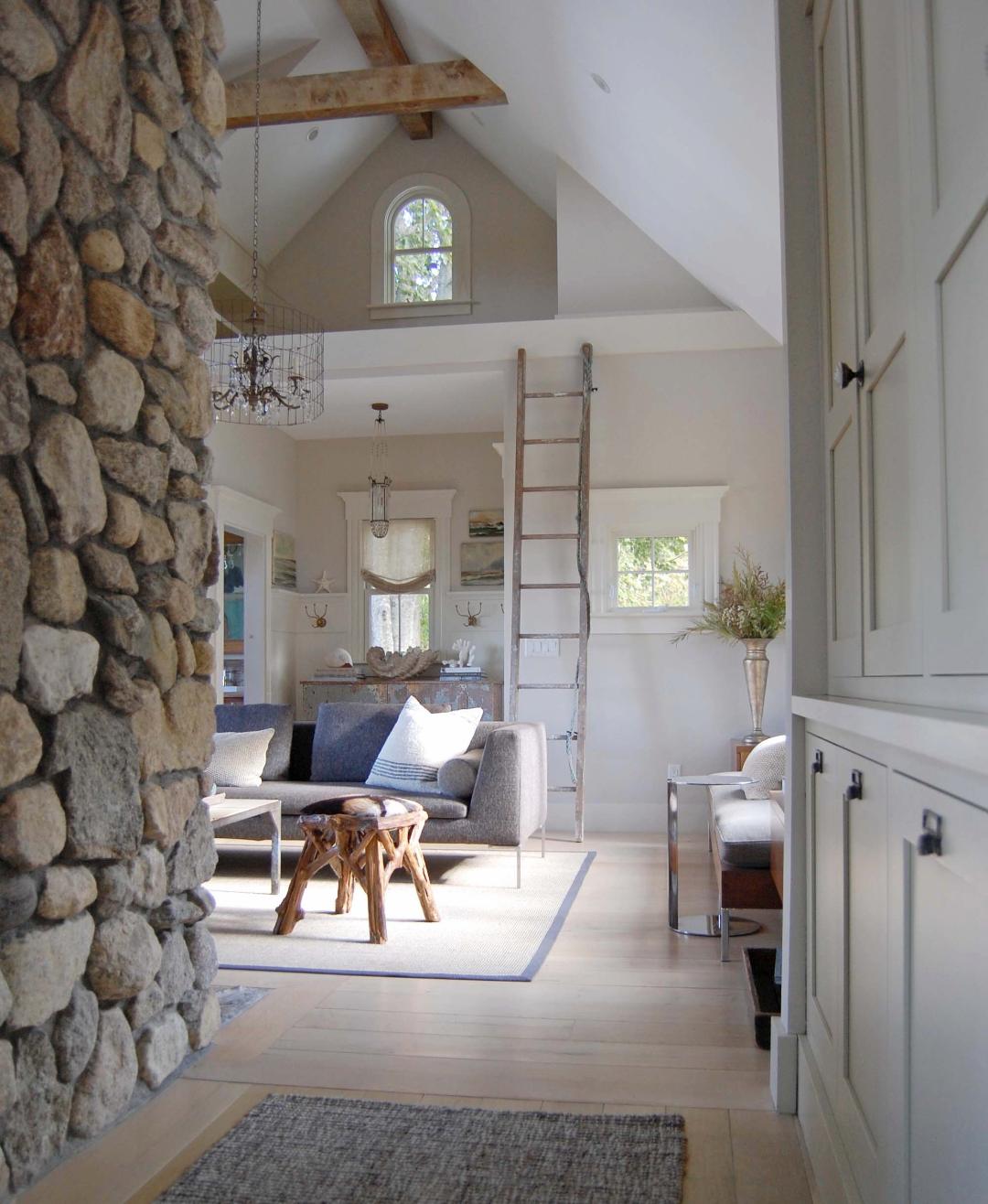 Family room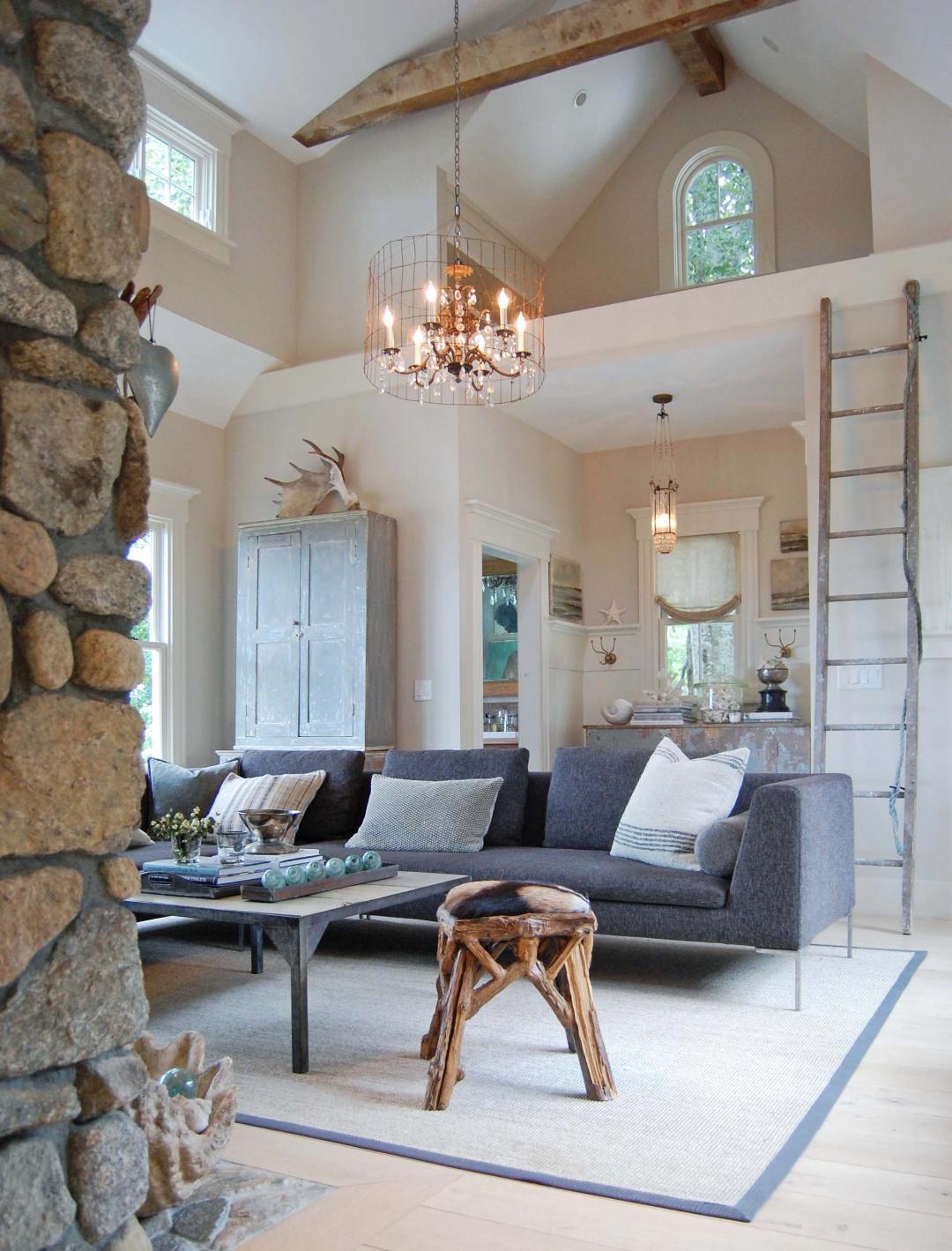 Powder room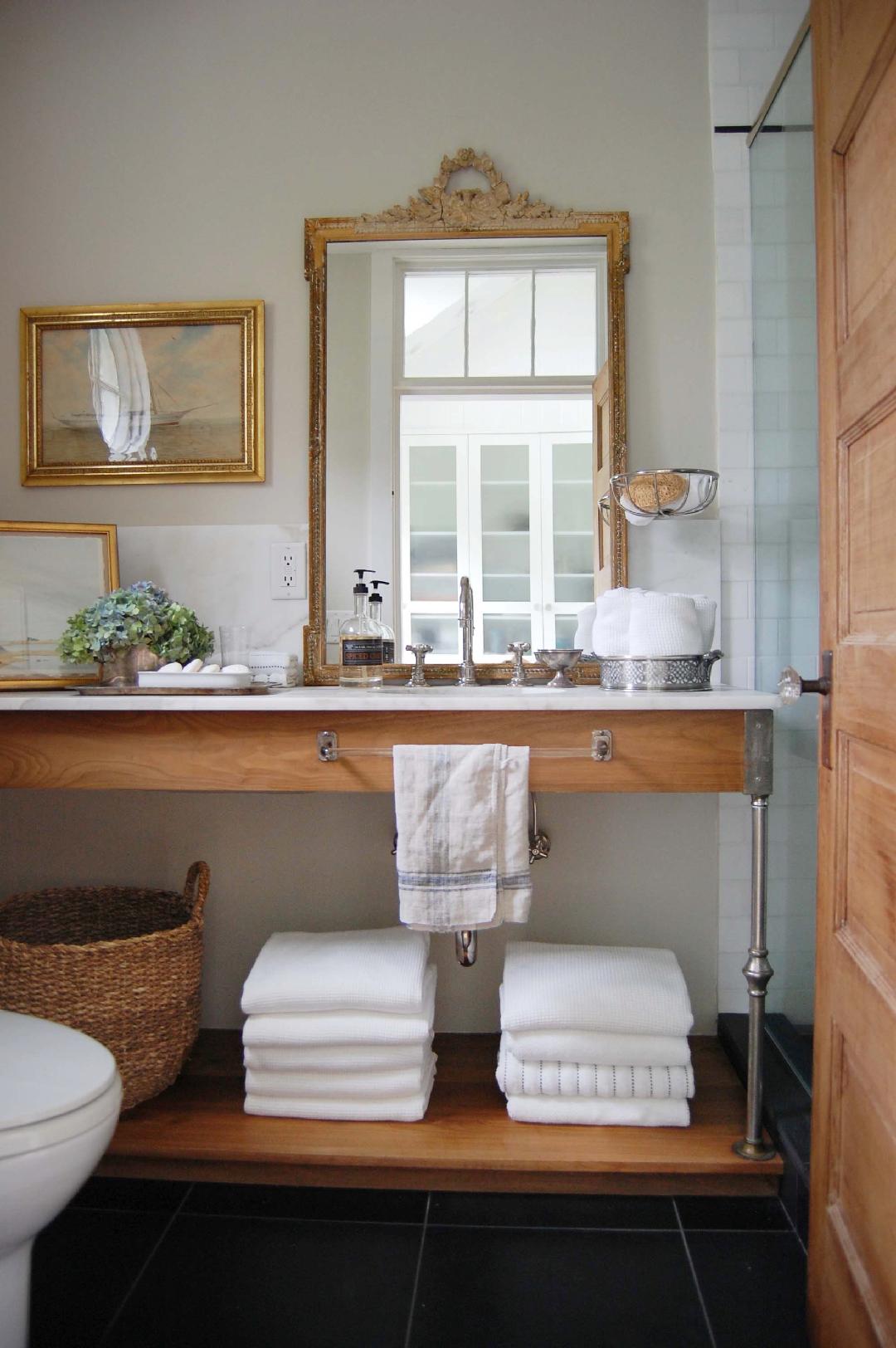 Guest bath
Guest room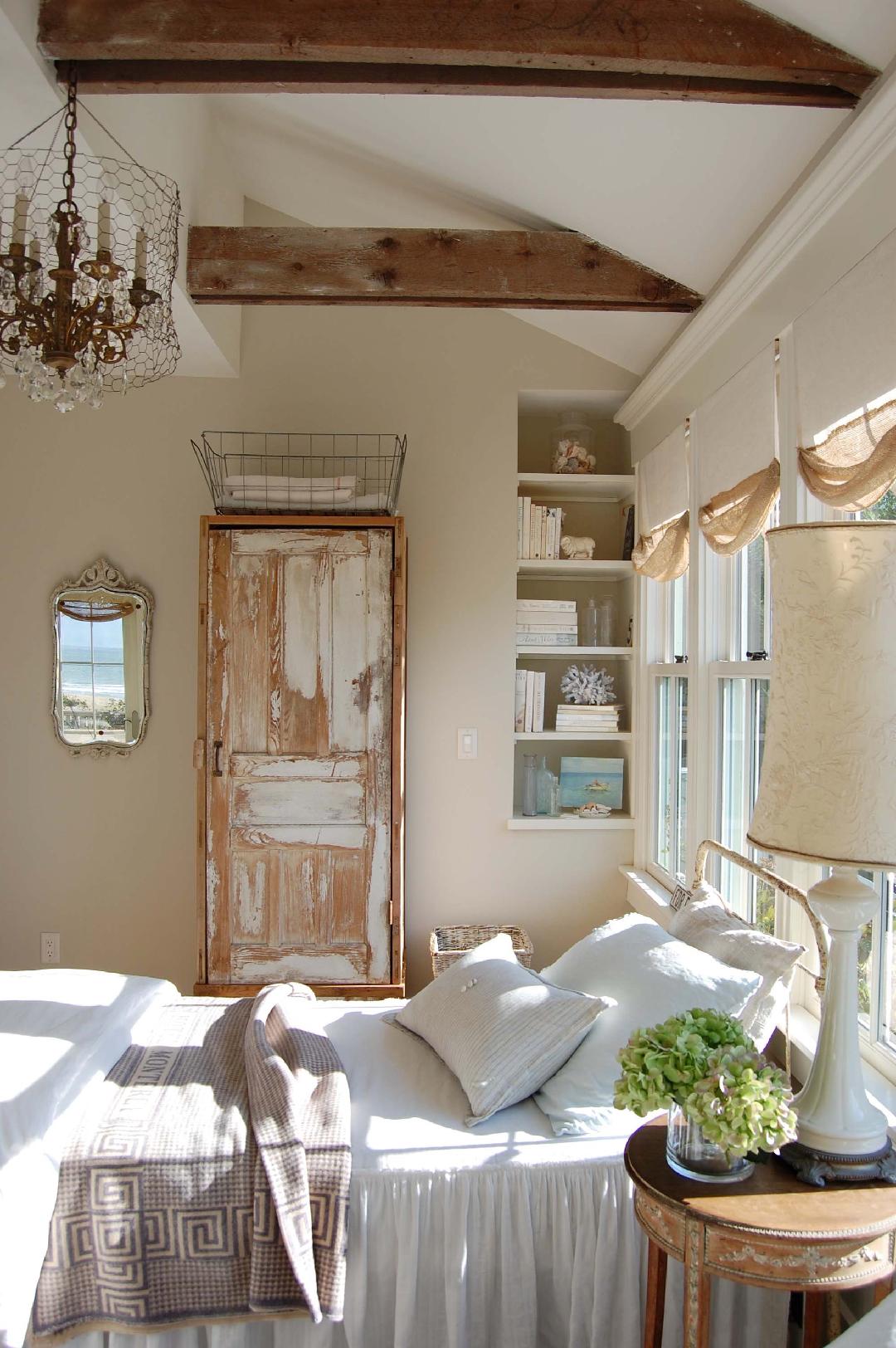 Son's room
Outdoor shower

Deck
Farmer's porch
Farmer's porch beachside
Sunset and how  magnificent is that?!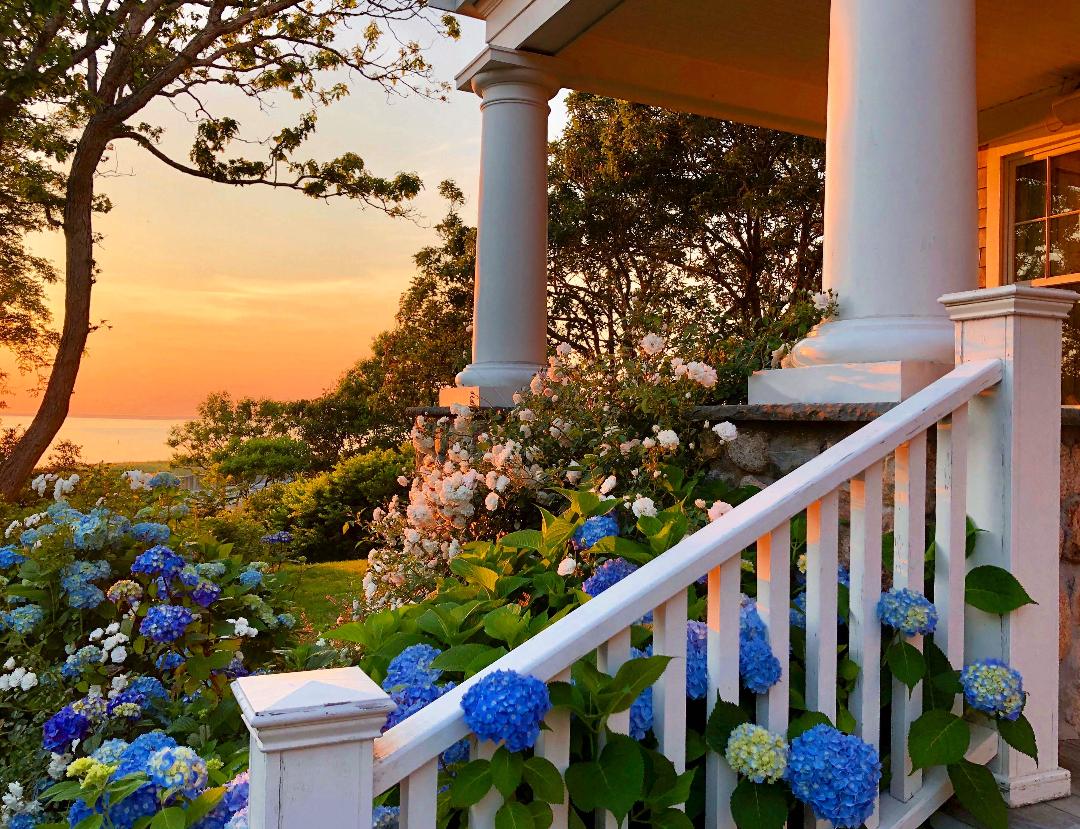 I know you all enjoyed this Cape Cod home tour as much as I did! I hope you'll visit Sandra's blog at Old Silver Shed and also her Instagram. She's got lots of followers over there!
Have a great weekend!
Don't Miss a Post, join my list!