Happy Friday my friends! Here's to the weekend!
I've got a fun Feature Friday for you today. Meet Brooke and Henry, a lovely couple from Kingsport, TN who blog at Plank and Pillow. They have only been blogging a short while and just started their Instagram account less than a year ago, but I can already tell that they are going to be popular bloggers as they share their current modern farmhouse. It's gorgeous and shows so well in the pictures. I'd say their style is minimalist modern and everything looks so fresh, clean and new!
Brooke and Henry sitting on their front porch. A little about this dynamic duo. They both share a love of houses and have built three custom homes and remodeled several others in their 17 years married.
Their house is absolutely gorgeous, isn't it? I can't imagine leaving this setting, but Brooke and Henry have just started a brand new house not too far from this one, so they will embark on another custom built home this year.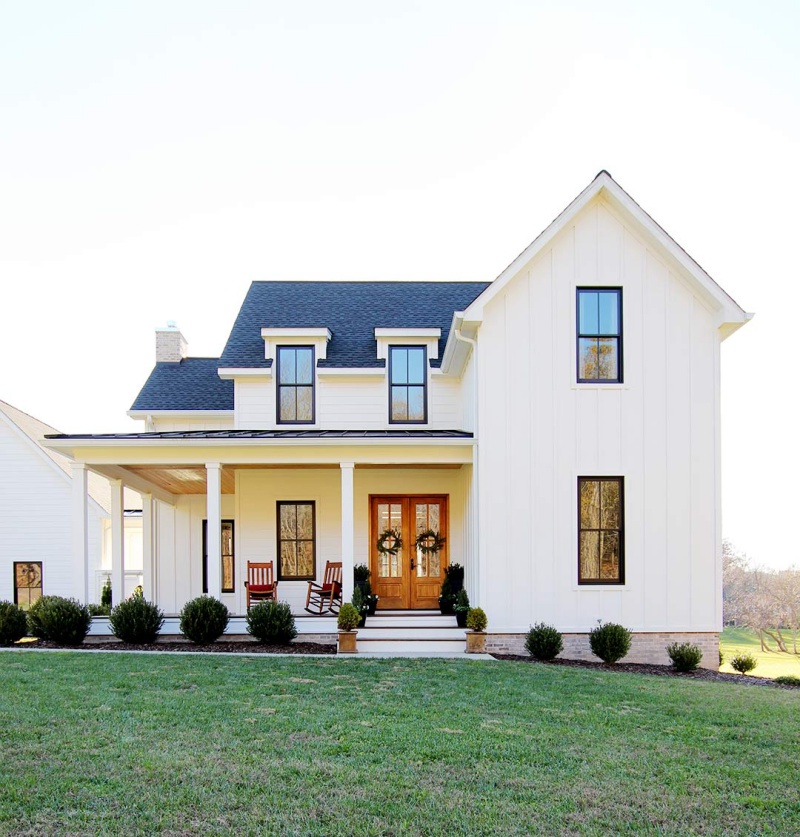 I can't imagine improving on this one, but I'll be watching as they build again and move to a new house. In them meantime, enjoy this one! It's stunning!
I love double front doors. They have so many nice custom details in this house, it's a winner for sure.
From all white inside, to beautiful light wood flooring to black windows, it's a dreamy space.
Family room with fireplace.
Formal dining space.
The kitchen is spacious and light.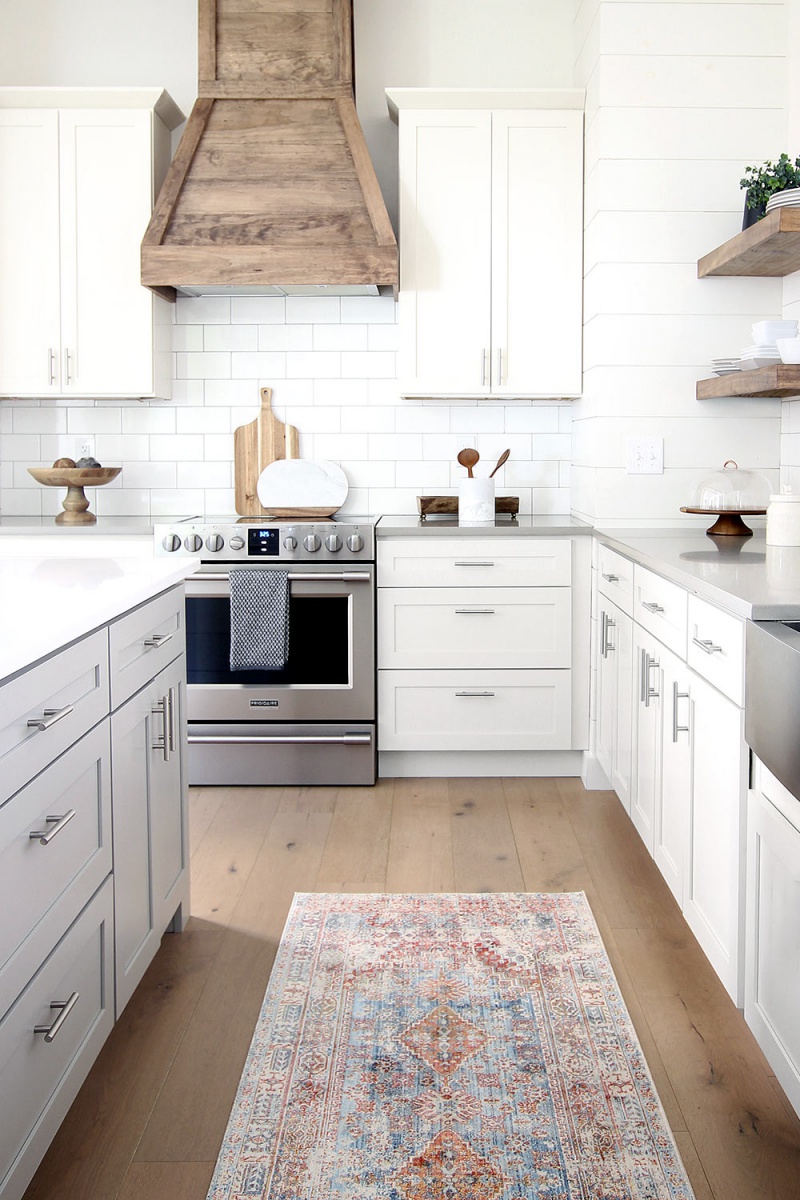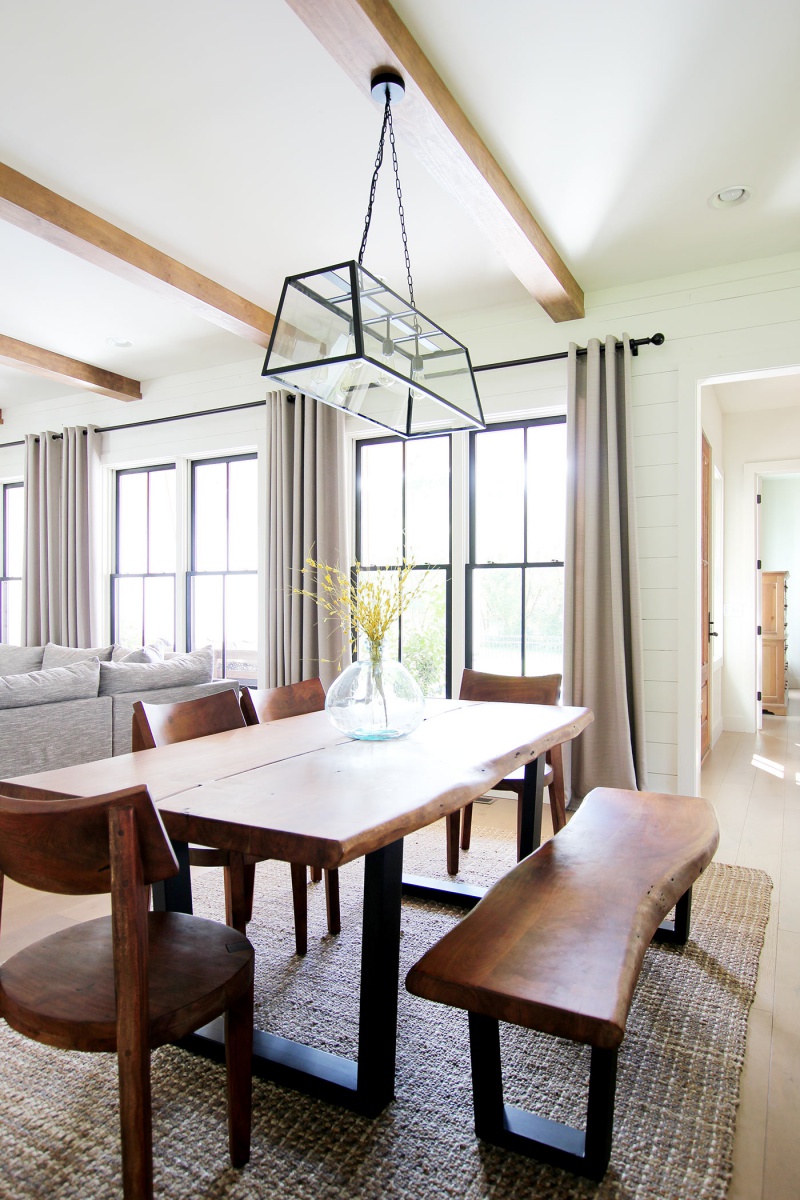 Casual eating area.
Mudroom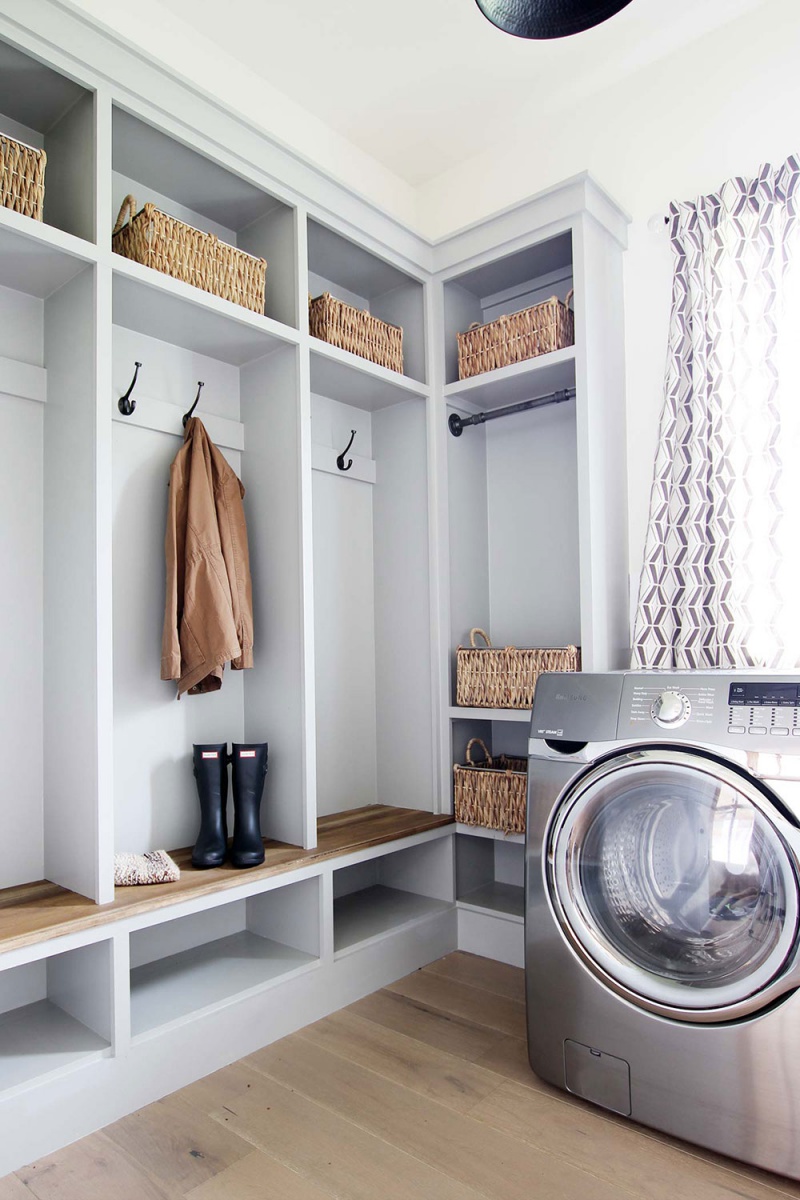 Laundry room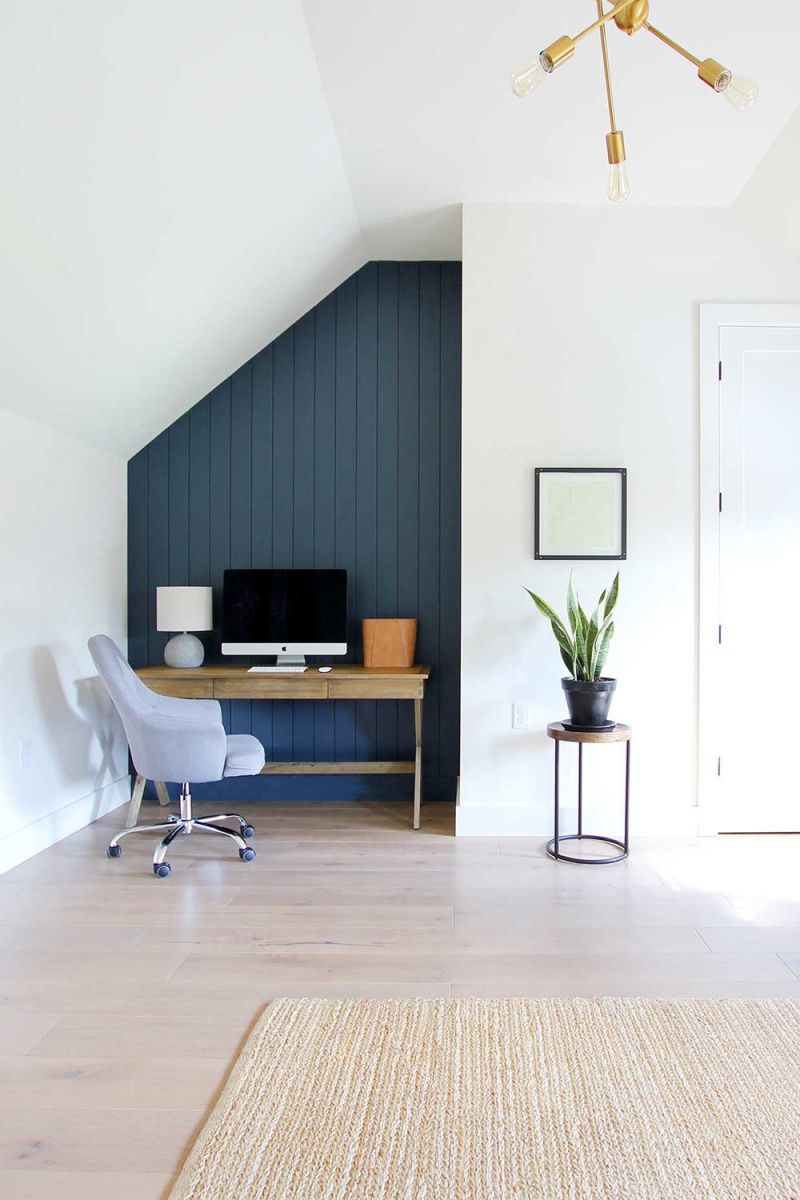 Office space
Master bedroom
Master bathroom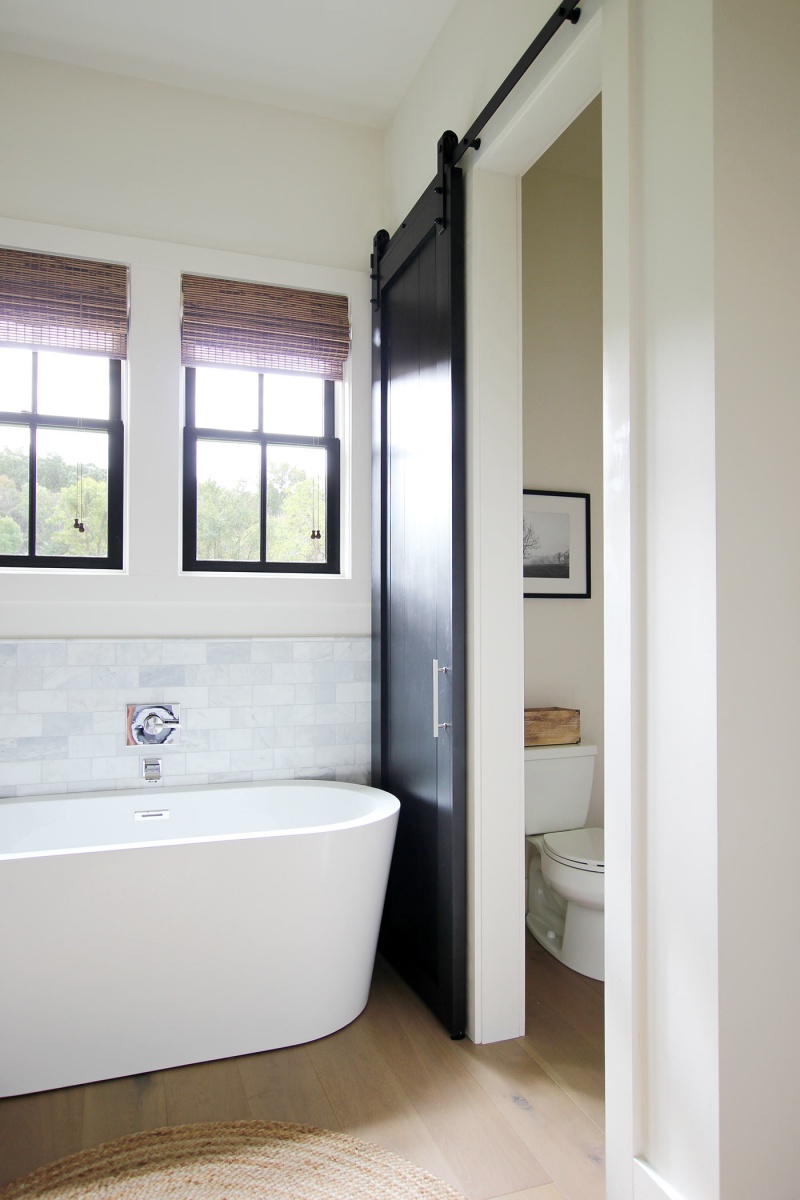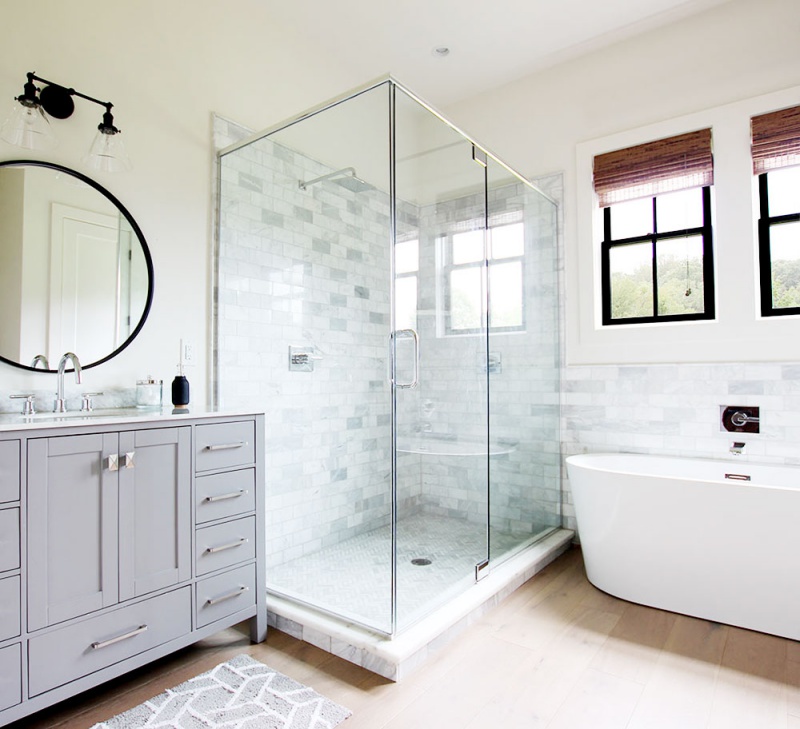 What a house, don't you agree!
Last but not least, the pool. Ahh, what a dreamy space this is with that porch overlooking the pool.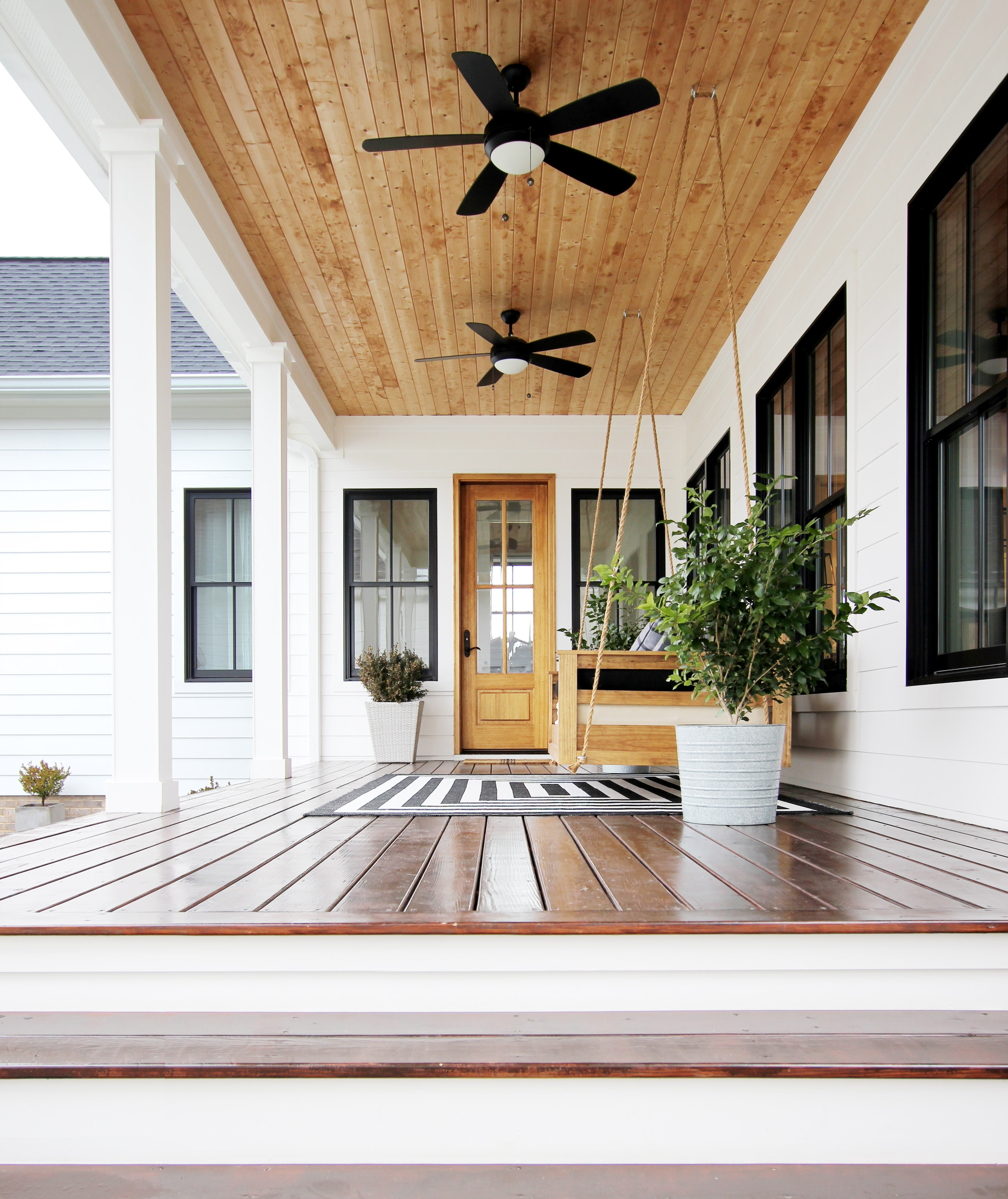 This photo and the next is what caught my eye on Instagram when I found Brooke. I  just love this big open porch and that swing bed that Henry built.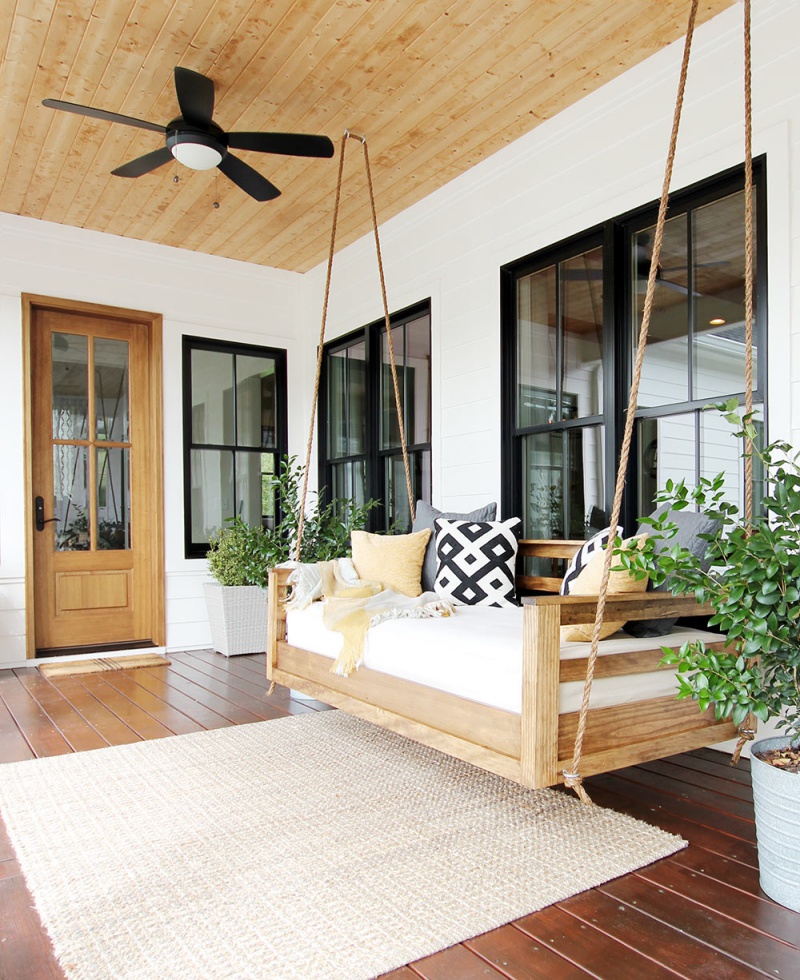 So pretty! I've been looking at swing beds a lot lately for our new under deck space and Henry happens to have swing bed plans for how he built this one on their blog, so take a look if you're interested too.
Brooke and Henry have a gorgeous home at Plank and Pillow and I can't wait to see their new build home as it happens too! They're a very talented couple and I see them making a mark in the home/DIY blogging community. Follow them on Instagram too, that's where I first met them and they've already grown so much in less than a year.
Don't Miss a Post, join my list!