Today's Feature Friday is sweet blogger, Cassie, from Primitive and Proper.  Cassie and her family live in Maryland.  I have met Cassie at the Haven Conference and even though we haven't spent a lot of time together, I know I would enjoy being around her.  She loves repurposing old things, vintage finds, and her home definitely has that collected over time look.  She's not afraid of mid-century modern, mixed with industrial and more and her home oozes charm and fun.
It's traditional on the outside, with lots of vintage goodies on the inside.
A welcoming porch.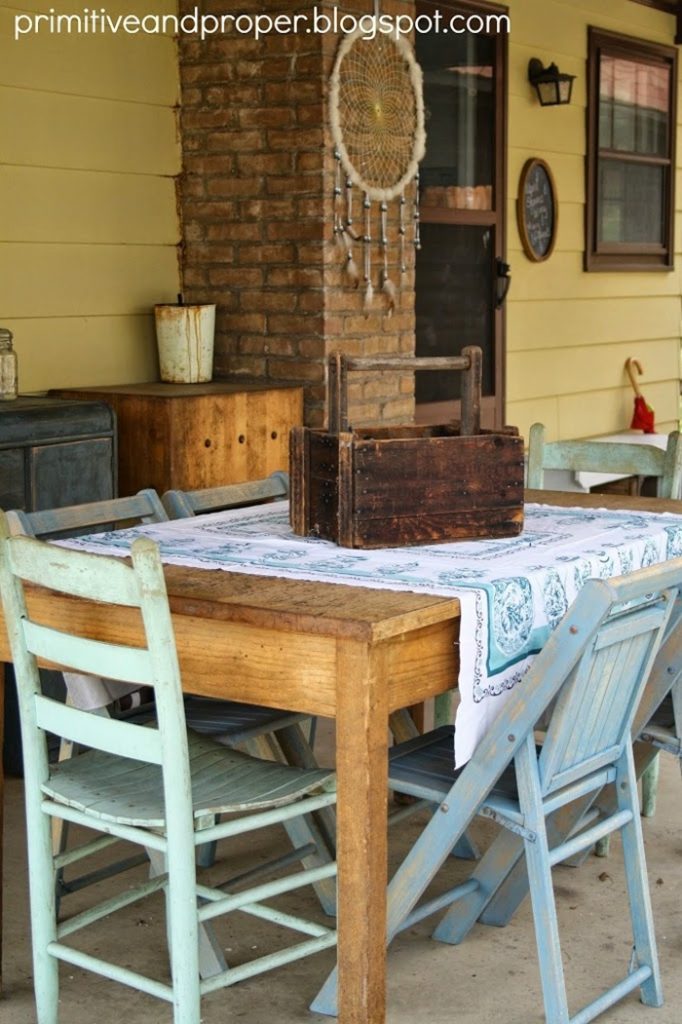 Spring time table outdoors.
Living room with black painted brick fireplace.  There's an idea if you don't like your brick fireplace.
Black backed bookshelves.
Industrial shelving by the fireplace.  Love this!
A mid-century modern desk makeover.
Check out that beautiful aqua backsplash! So pretty!
And the industrial island.
Cute kitchen!
The dining room with those blue and white curtains, so inviting.  And the family dog snoozing is pretty inviting too.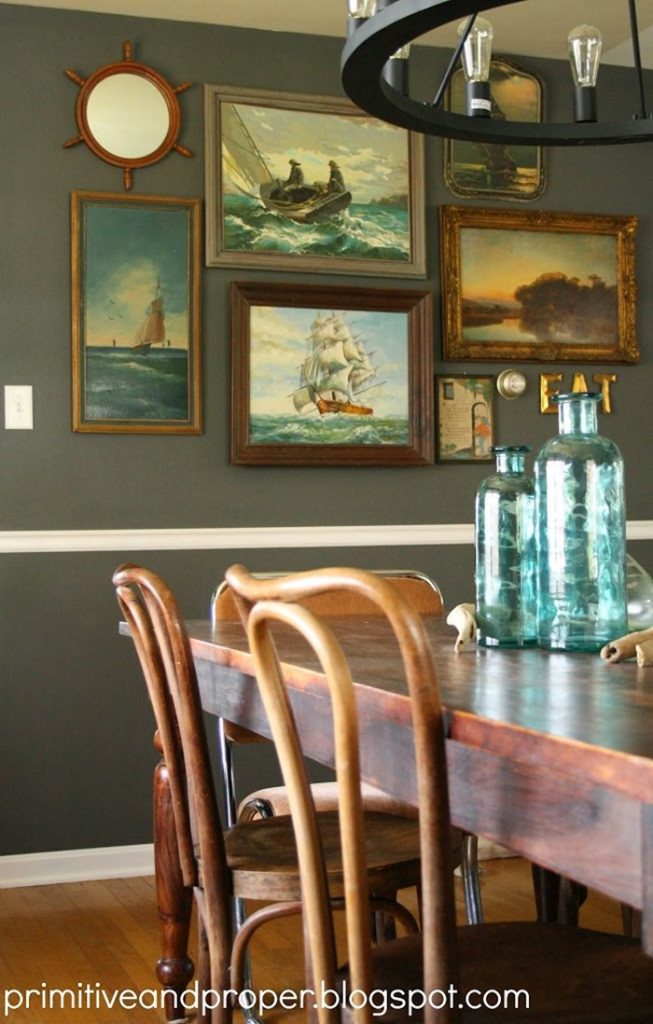 Pretty gallery wall.
Another mid-century modern piece that's been painted.
The eclectic master bedroom
You can see that the space above the turquoise dresser gets changed out a lot.
Cozy guest room.
The daughter's room is so colorful and cute!
And that's Cassie's house from Primitive and Proper, I hope you enjoyed the tour today. I thought you'd be inspired by this pretty eclectic home.
Don't Miss a Post, join my list!