The beauty of decorating is that we all have different ideas and tastes on what we want in our homes and here on Feature Friday, I like to highlight all of the diverse decorating styles out there. Today's feature is Jenna, from Rain on a Tin Roof.  She's been blogging for a few years at Rain on a Tin Roof and her style is definitely colorful and very modern, completely different than my style, but I still don't mind sharing out of the box decorating. There's something for everyone in decorating styles, so I hope you enjoy this look at Jenna's style.  She calls her current house the 70's landing pad, so I can imagine it was very much stuck in that era when they found the house. She describes her style as collected, vintage and modern and I think you'll see that when you see her house.
Jenna hails from Chattanooga, TN, just up the interstate from Atlanta.
Enjoy the tour.  Jenna's not afraid of dark and moody or color or pattern or mixing things up.
Master bedroom and bathroom.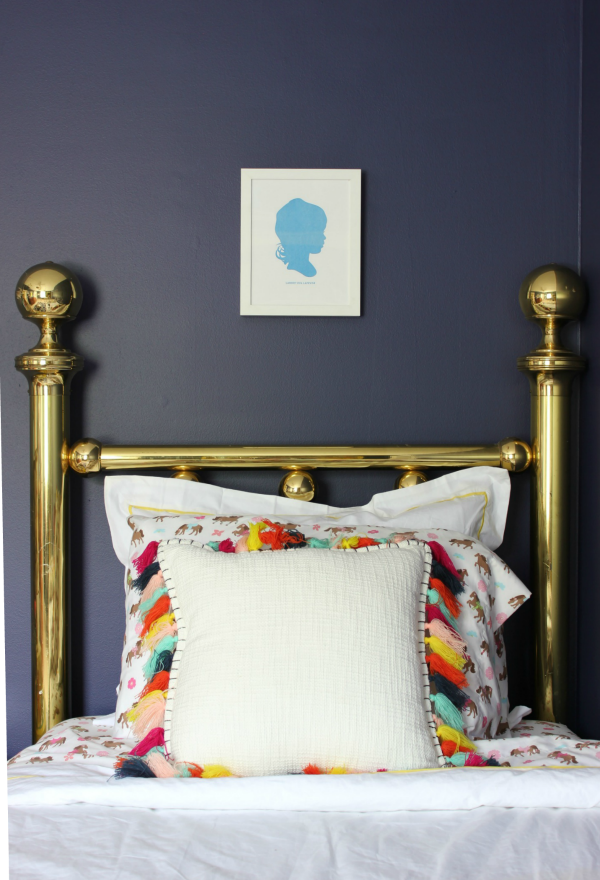 Her daughter's room.
This is a shot from her old kitchen. She's since moved from that house, but I think it's a great remodeled kitchen.
This porch is from her previous house too, but it's all about color.
I hope you enjoyed this tour off the beaten path at Rain on a Tin Roof.  Stop by and say hello to Jenna!
Don't Miss a Post, join my list!