My friend, Gina, with The Shabby Creek Cottage, has been blogging for a long time too and she lives up in TN.  I'm happy to showcase her cute house and let me tell you, you might be surprising to know that Gina lives in a mobile home.  So, in case you know anyone in a manufactured home like this, you can see that this doesn't stop Gina from making her home the best it can be. She has created a wonderful home for her family using lots of vintage touches and DIY skills.  She and her hubby have worked tirelessly on their home and Gina does a great job decorating it in shabby chic style.  She wants everyone to know that you can embrace your home wherever you may live.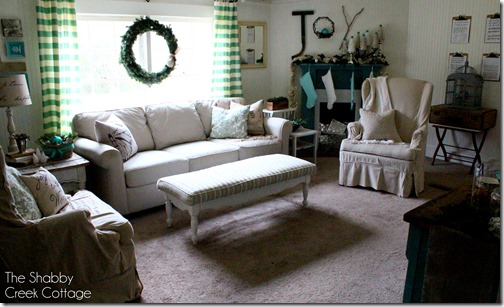 The living room decorated for Christmas.  Gina had an Etsy store selling all sorts of hand crafted items and she sews like crazy.
Gina's office with lots of vintage touches, so cute and farm-housey.
Love this corner with the chippy white table and chair.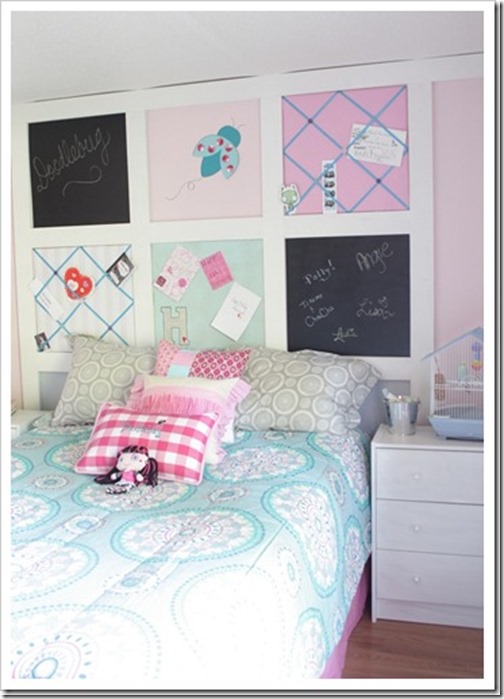 Her daughter's room is pretty in pastels.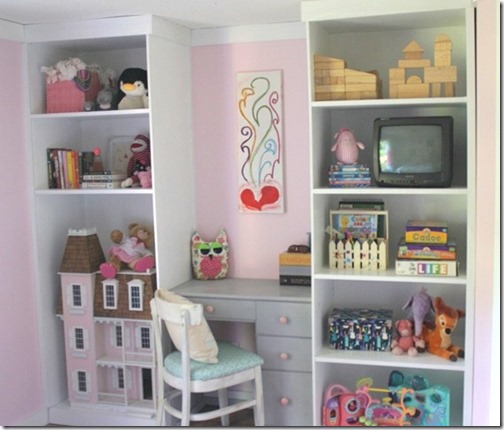 Storage in her daughter's room.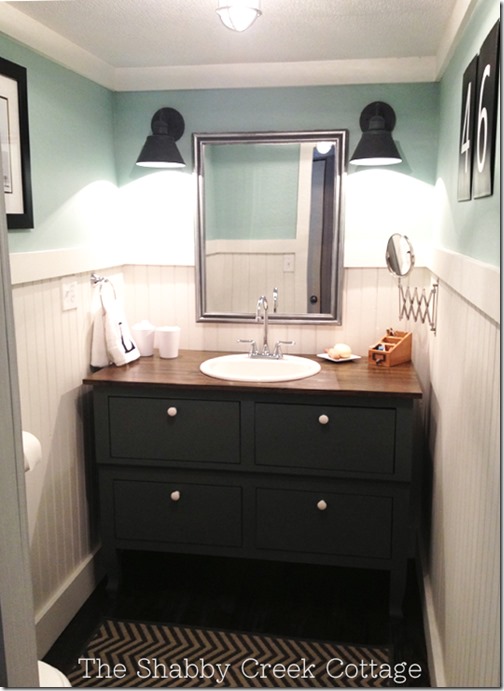 This bathroom makeover is a recent one and I love how it turned out. So cute!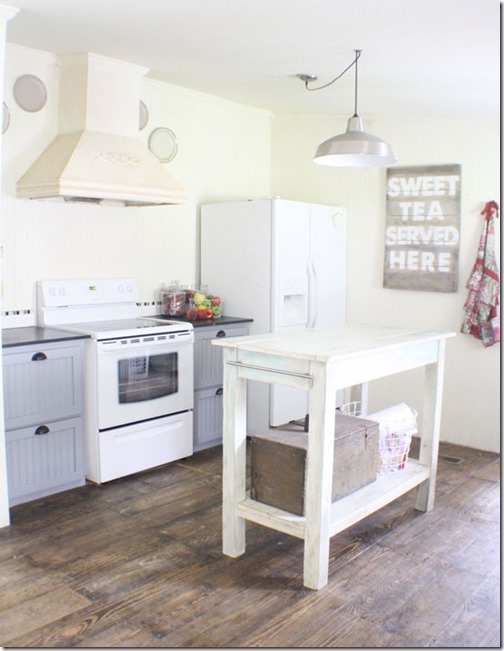 Their kitchen is light and airy.  And that is pine boards that they installed one by one and stained dark.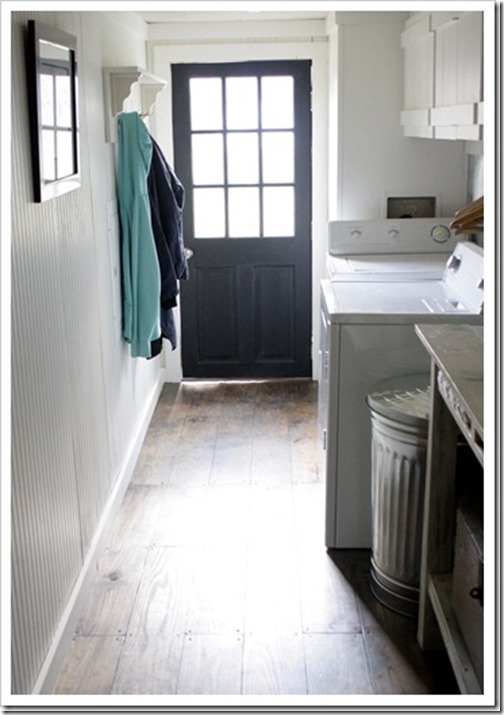 Laundry room with the same flooring.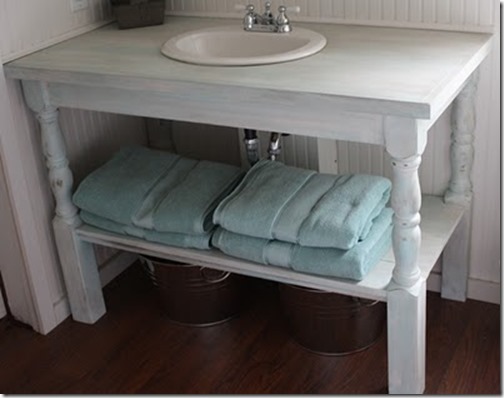 The master bath has a cute handmade sink.
Styling the faux fireplace, this is adorable.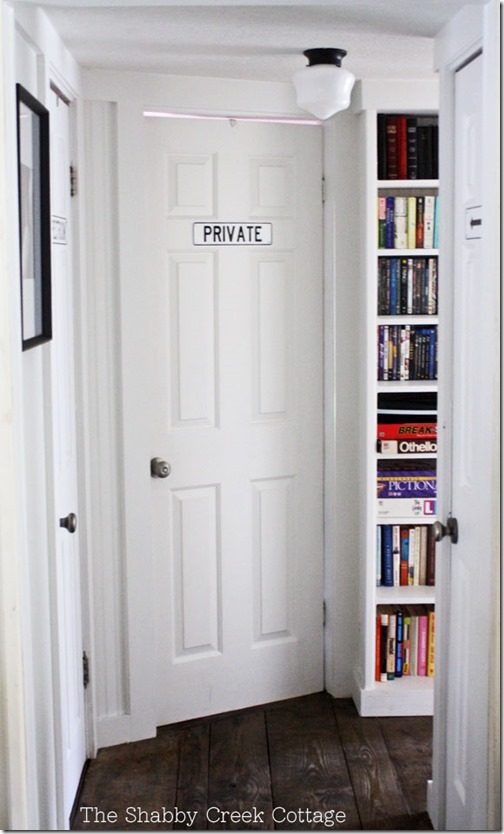 Gina loves vintage and farmhouse style.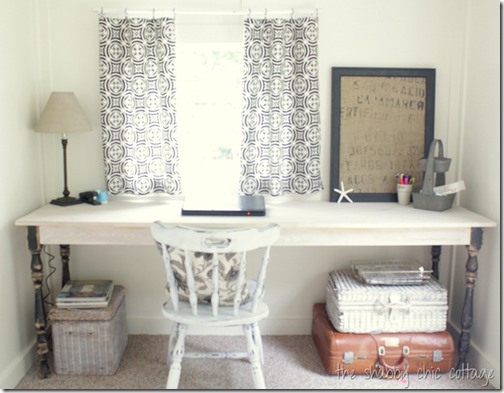 Here's a space in her guesthouse that is so cute.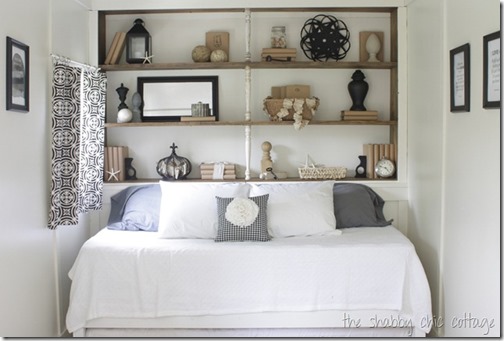 The bed and shelving above.
These shelves are styled with lots of fun objects, creating a vintage feel in neutrals.
Another version of the mantel.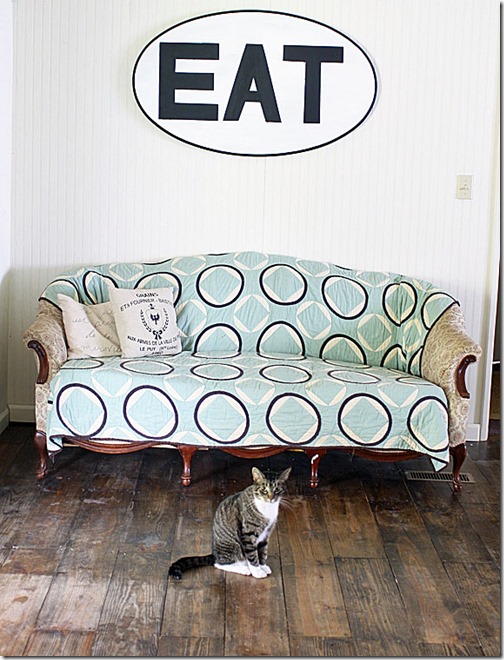 And those floors again, Gina did a whole post on the flooring, using 1×8 pine.
Gina created a pretty little deck outside her house too, with all sorts of charm.
I hope you enjoyed seeing how Gina has redone and decorated her mobile home.  Amazing isn't it?  You'd never know this is a modular home just looking at these pics.  Gina would love to meet you, I'm sure, so hop on over and say hello!
Don't Miss a Post, join my list!