I love the name of this blog, Simplicity in the South, and Tricia is a DIY gal after my own heart and she's Southern too.  I just love what she's done with her home in South Carolina.  I featured Tricia back in 2013 and since then, she has sold that house and bought a 115 year old bungalow and she got married to a contractor. They are fixing up this home and making it as cute as can be.
Tricia describes her style as a mix of casual, coastal and vintage-cottage-classic and she loves mixing textures and neutrals but adding just a touch of color.  I love that too!  She was blogging back then, but I think she has slowed down some now, but you'll find lots of inspiration on her blog.
Enjoy Tricia's beautiful home…DIY style!
Here's her 1915 bungalow in SC when she bought it. It has some outbuildings too.
I think they are still updating the house, but here are some beautiful after pics so far.
Foyer table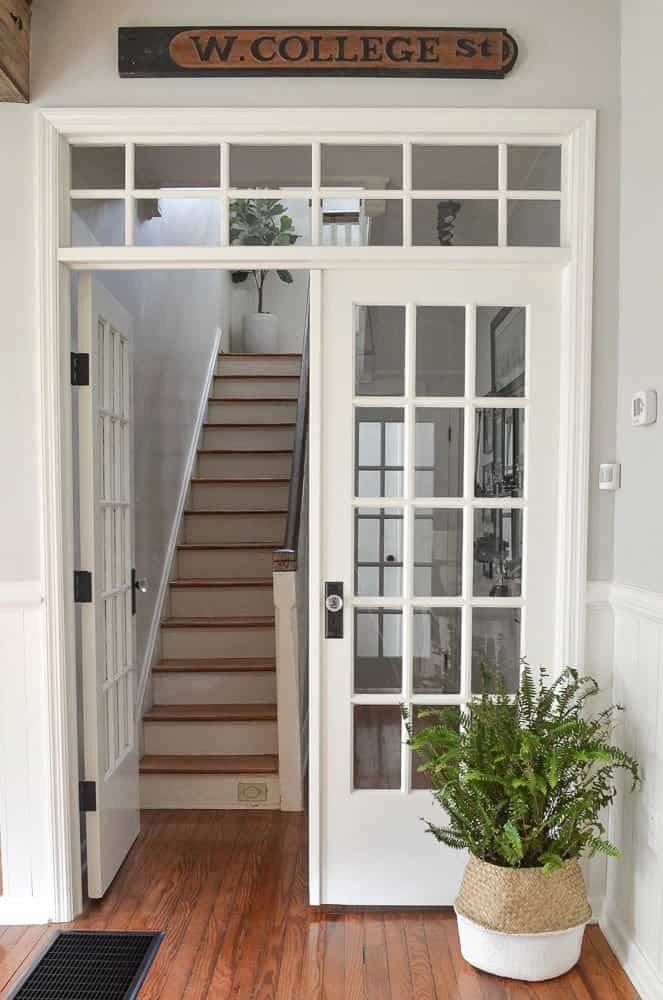 They added this beautiful set of French doors which really accent the space.
It's such a charming house and they've added more character to it.
This long and narrow pantry is a show stopper with that black and white tile.
So many pretty details in this small space.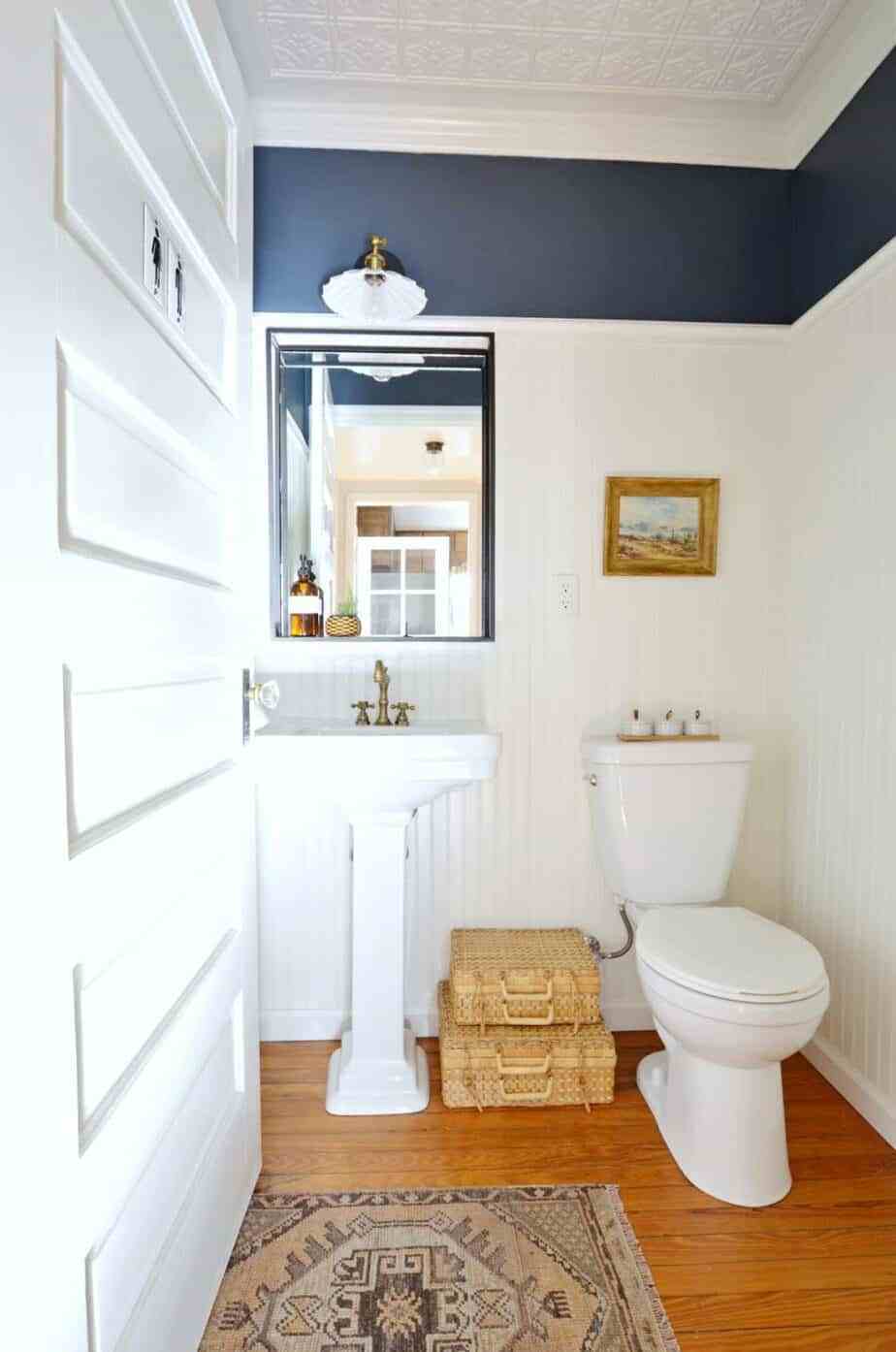 Powder room makeover with beadboard wainscot. Notice the tin ceiling painted white.
So cute and simple.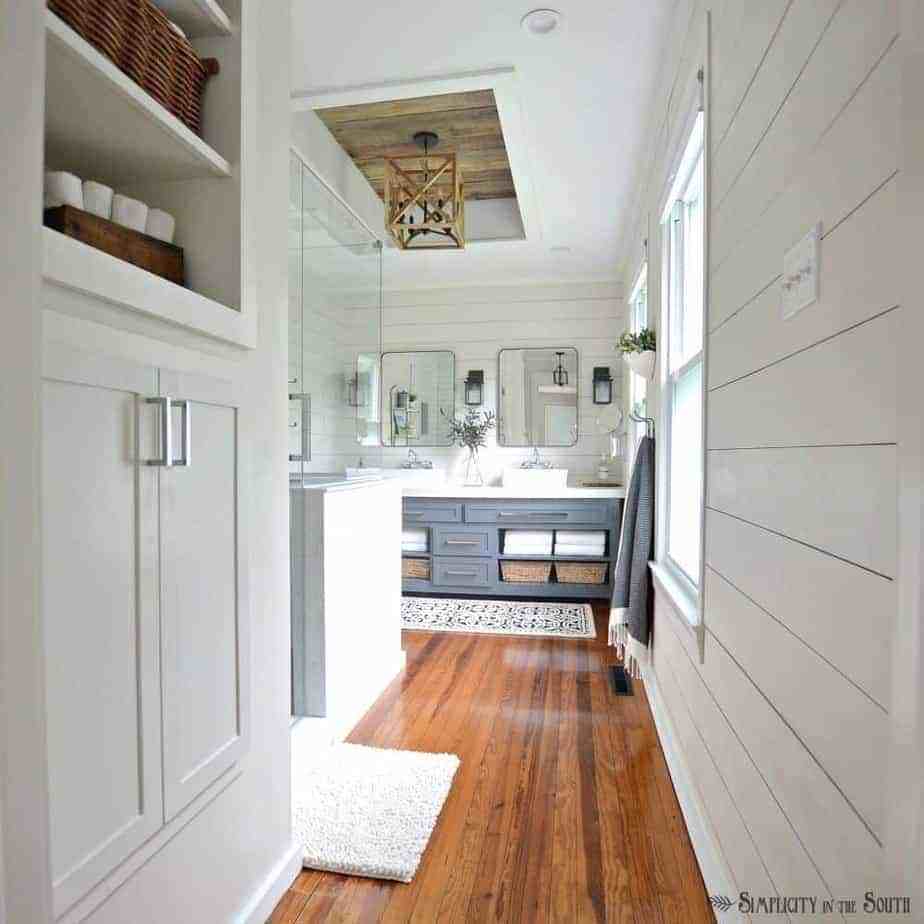 The master bathroom got a complete gut job and now is casual farmhouse style.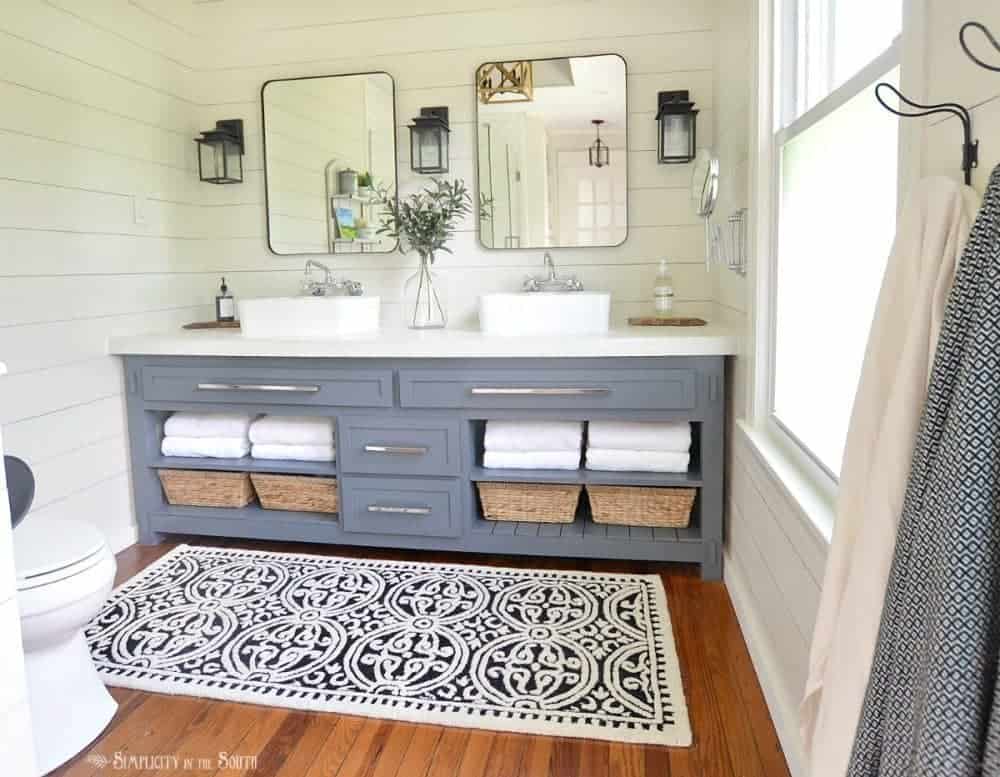 So pretty!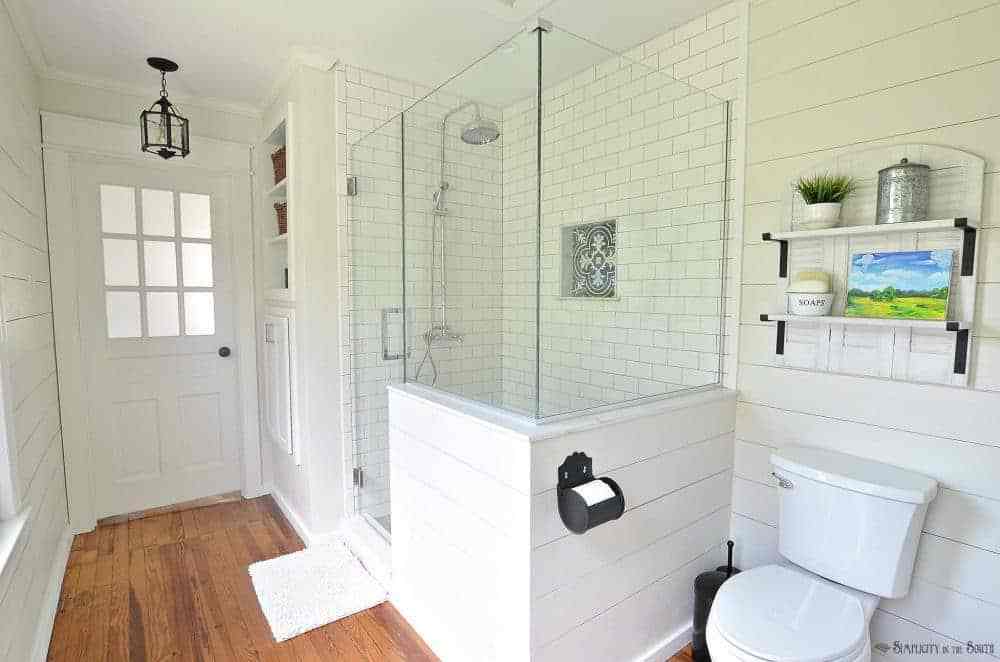 With a beautiful walk in shower.
They do a lot of DIY projects and this cute shutter shelf over the toilet is just perfect.
Guest room update. I love a moody wall.
The upstairs dormer bedroom is so eye catching, it landed them in This Old House magazine. Made with stock kitchen cabinets, it is such a neat space.
Who wouldn't enjoy this little hideaway.
The guest cottage got a really fresh look, inside and out.
Love those soaring ceilings.
Perfect for guests and a fun backyard getaway.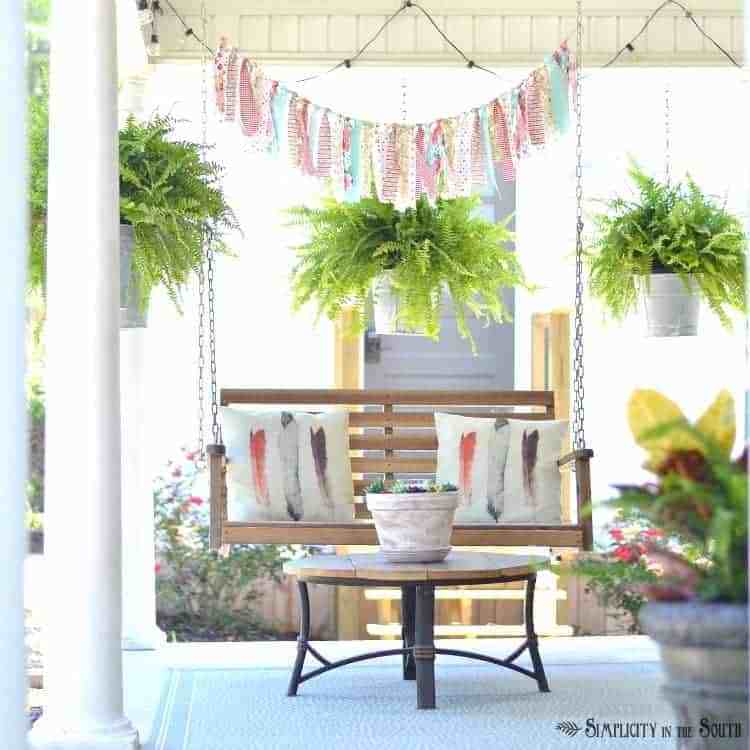 Outdoor porch space
Tricia has an easy to live with style.
I hope you enjoyed seeing Tricia's home, I know she would love to meet you, so click on over and visit Simplicity in the South!
Tricia also sells custom bath organizing drawers and unique ladders and mirrors, so check out her Shop page for all of that.
Don't Miss a Post, join my list!