Happy Friday!  I've got a pretty exciting and busy weekend going, with speaking at the Pinner's Conference today and then heading to High Point, NC tomorrow for the big furniture market and the Design Bloggers tour.  I can't wait to experience it all and of course, I'll be sharing all the beautiful things I see in NC when I return, so stay tuned for lots of inspiration from the market!
Every Spring Atlanta Homes & Lifestyles magazine hosts the Southeastern Designer Showhouse here in Atlanta and it's always in a very upscale part of town like Buckhead.  Once again, I got an invitation for a preview of the house and it's always a spring treat for me to get to see it all in person and photograph it to share with all of you!  If you're in the area, you can get tickets at the link above and tickets are $25.
This year's home tour, benefitting the Atlanta History Center, was originally designed by renowned Atlanta classical architect, James Mean, built in 1961 and recently went through a huge renovation as part of this project. The new construction added a family wing, master wing, a porch wing with infinity pool, and an upstairs laundry, 3 car garage, and terrace level with a wine cellar, tasting room, exercise room and game room.
Wow, did you get all that!  Yep, this is some kind of house!
I love the classical architecture of this stately brick home.
Seeing all the additions inside was really an amazing sight to see, with all the wings and additions. It's one big house!
The entry maintains the original character and integrity of this stately home.  I love these black and white marble floors.  I'm not going to talk all the way through, but enjoy the tour and I'll share as many of the designers as I can possibly share.  I took pics along the way of each room and their designer signs, but I might have missed a couple.
You can see more about the house and the entire list of designers over on Alanta Homes and Lifestyles showhouse page.
Entry:  Jacquelynne P. Lanham Designs, Inc.
Living Room:  Stan Topol & Associates, Inc.
Library:  Chad James Group, Nashville, TN
Vestibule and Covered Porch:  Huff Harrington Home
Master Passage, Hall and Bath:  Anna Braund Interiors
Her Office:  Margaret Kirkland Interiors
Master Bedroom and Sitting Room:  Tristan Harstan & Company LLC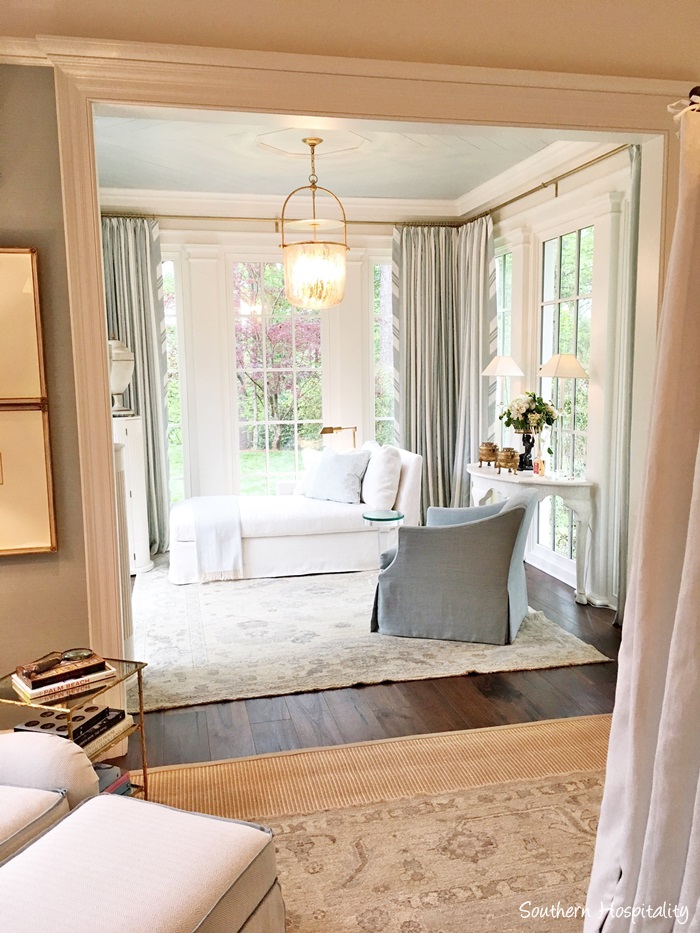 Dining Room:  Tammy Conner Interior Design
Mudroom:  Dana Wolter Interiors, Birmingham, AL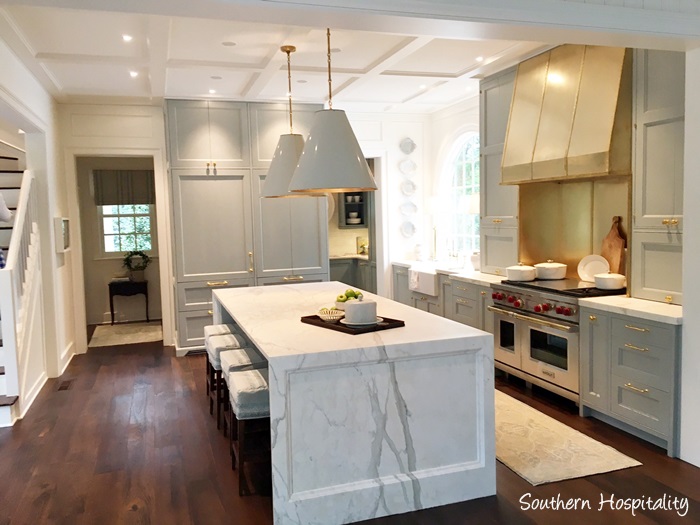 Kitchen Design:  Matthew Quinn
Breakfast & Kitchen: Lauren DeLoach Interiors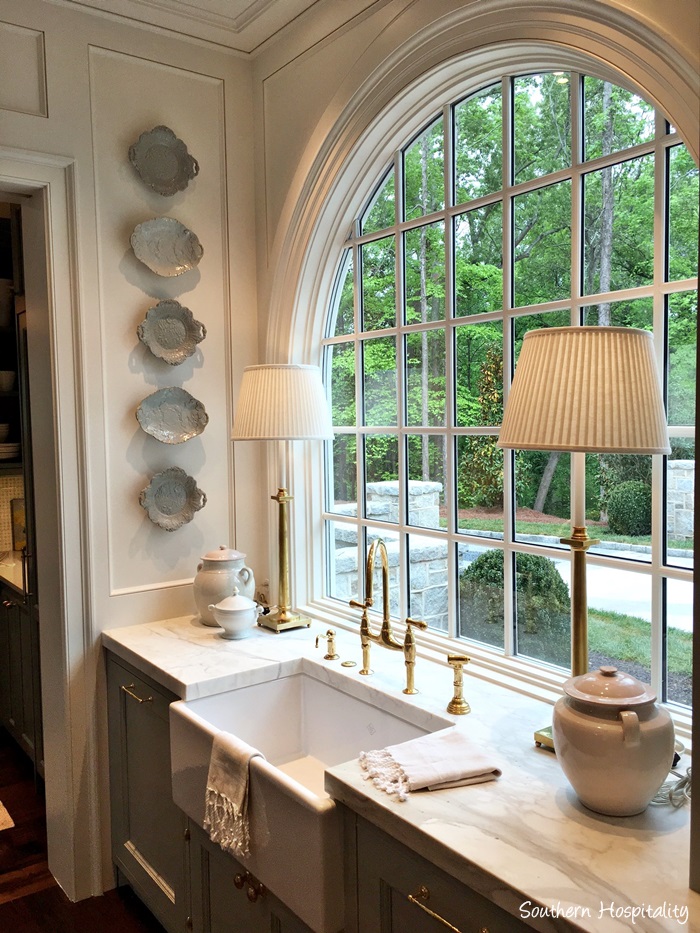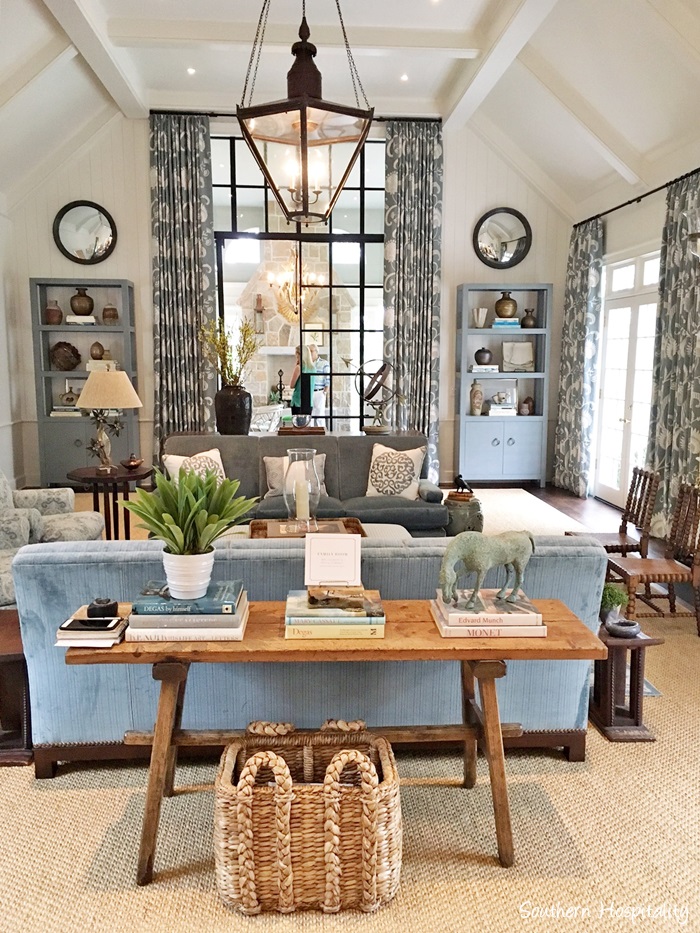 Family Room:  Mrs. Howard and Max & Company
Garage Apartment and Side Entry:  Ethan Allen, Inc.
Pool Porch:  Huff-Dewberry, Inc.
Wasn't that an outstanding tour of a magnificent house?  I thought this one was very well designed, elegant and pretty.
I'll be back next Friday with Part 2 of the Southeastern Designer Showhouse, so don't miss that!  There are lots more spaces to see!
Don't Miss a Post, join my list!