I've got a great Feature Friday today, Meet Kelly with Southern Charm Cottage (on Instagram) from Raleigh, NC. I met Kelly on Instagram after I spotted her beautiful Cape Cod home and asked if I could feature her. She's going to share a bit about herself, her family, and house below. Kelly said the house was built in 1995 and they bought it in 2015.
Here's Kelly:
I've been married to my husband George for 33 years. We met in high school. We have 4 adult children (2 boys, 2 girls) who are close in age. In fact all 4 of our kids had their first child in 2017. We now have 7 grandkids. We raised our children in our "forever" home in Pennsylvania, but about the time our youngest was ready to move out my husband was offered a promotion and job transfer to Raleigh. We decided to take the opportunity and love living in Raleigh. Growing up in MD and living in PA our entire adult lives, we were eager to embrace the southern lifestyle. I was even eager to find a traditional southern style home…

Funny story about the house, when we started looking at houses online and working with a real estate agent this house came on the market and I sent it to our agent. I told her we weren't ready to buy, but it was EXACTLY what we were looking for. She said it would sell within a week, and it did. I didn't think much of it after that. About 6 weeks later we drove to Raleigh to do some house hunting. We had 12 or so homes to look at. When we got to town and met up with our agent, she said "The cape cod you liked a while back was just re-listed last night, the deal fell through. Would you like to look at it?" I was so excited, we looked at it first! I knew instantly it was "the one", but my husband wanted to see the other homes on the list. I can remember walking through the other houses and decorating this one in my head the entire day. It didn't take much for my husband to agree… the front porch and so many other charming features were hard to pass up. 

I don't have any formal decorating experience or training. I just collect things I like and hope they work well together in our home. My goal is to create a comfortable and inviting place for my husband and I to live, and for our family and friends to visit.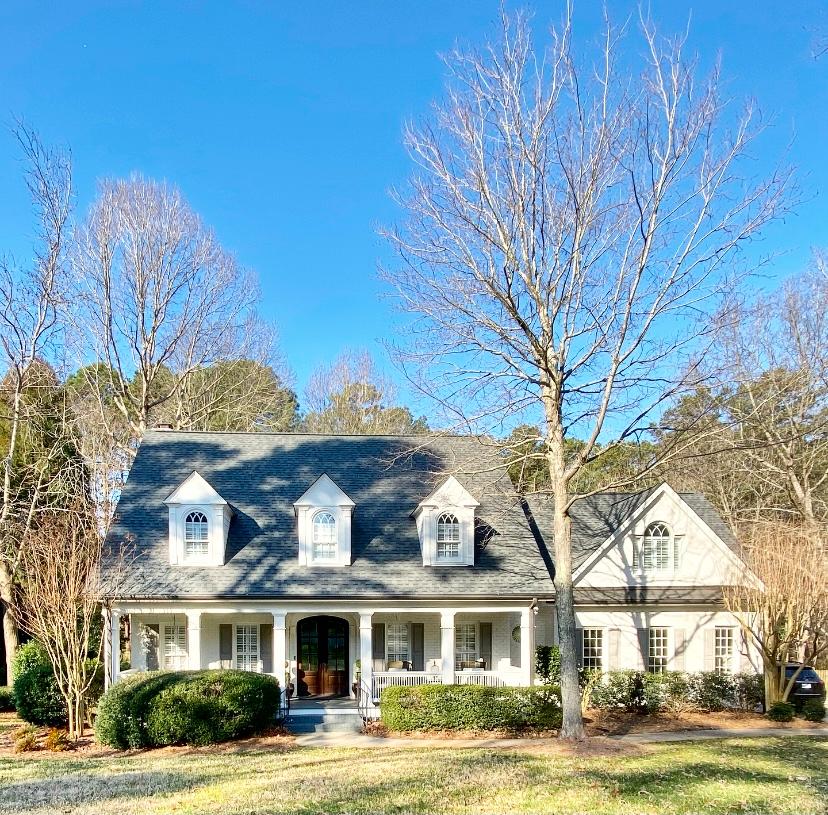 Charming Cape Cod home. They just had the brick exterior painted white last year and it looks fantastic.
I love the color of the shutters too.
I can see why Kelly fell in love with this front porch and front door, can't you? Enjoy the tour!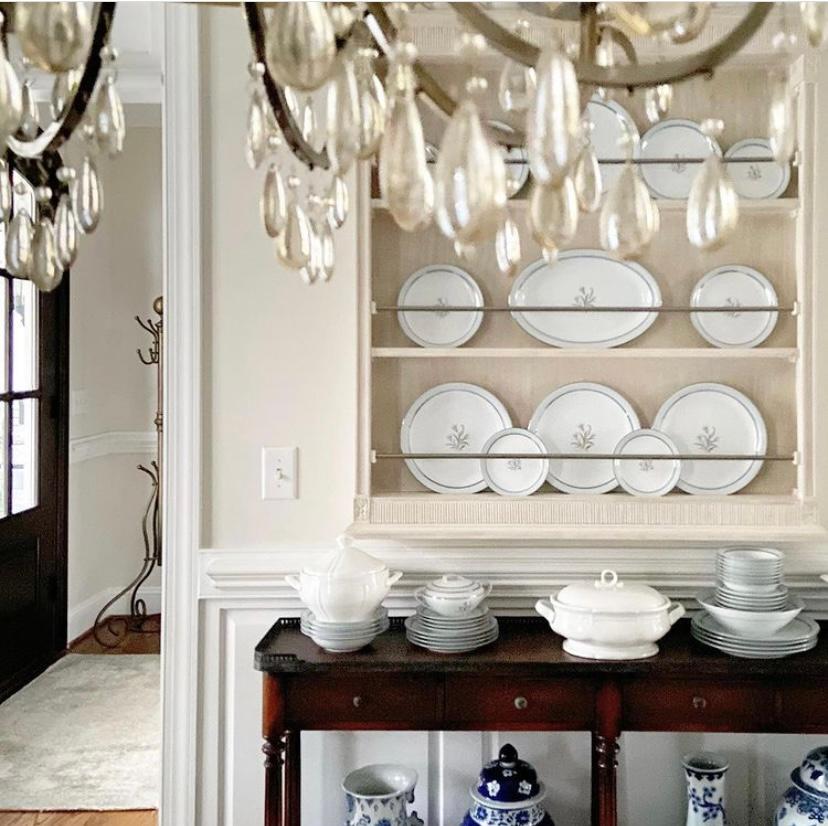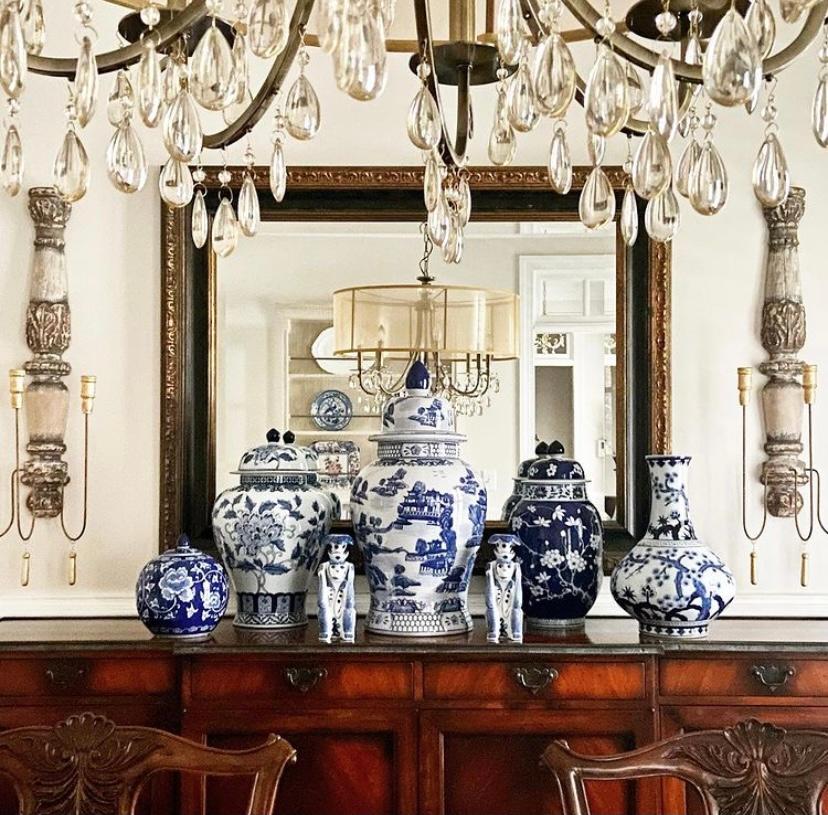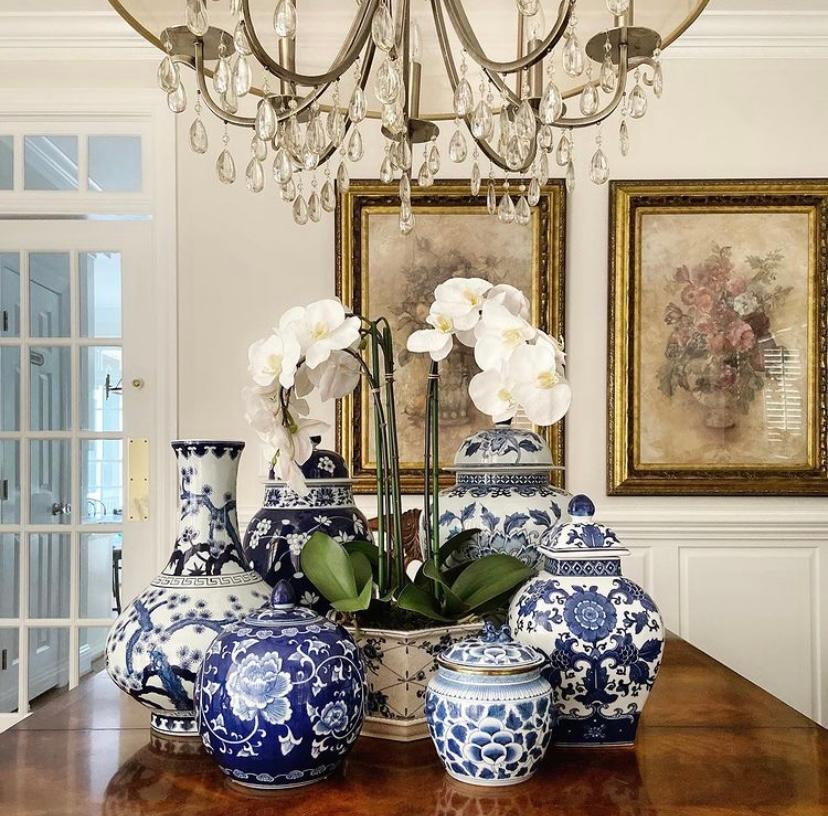 Kelly is a fellow blue and white lover.
Didn't you love this beautiful Cape Cod house? It is truly beautiful and Kelly has done a beautiful job with it. I am so glad she let me share it with all of you.
Don't Miss a Post, join my list!